When Tamara Hankewych got off the Blue Line after night school on cold, snowy evenings, her father would drive her back to Ukrainian Village so she wouldn't have to ride the bus.
But Jaroslaw "Jerry" Hankewych wouldn't just pick up his daughter. Before leaving the busy six-corner Wicker Park intersection, he'd ask everyone at the bus stop if they needed a ride home, too. It didn't matter how late it was or how far away the travelers lived.
"I think he was the only person I knew who would slow down to check bus stops. … That's just the type of person he was," Tamara Hankewych said.
Hankewych, 77, died Nov. 4 from complications from coronavirus. For years, he was actively involved in Chicago's Ukrainian community.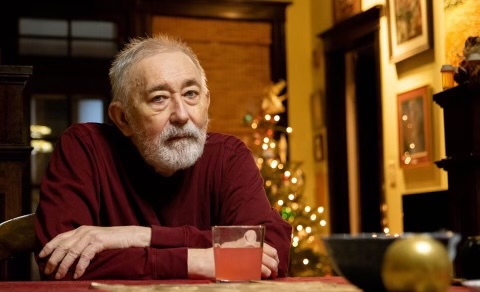 Sharp with numbers, Hankewych helped countless Ukrainian Americans with their taxes via his accounting business. A man of faith, he volunteered his skills for St. Nicholas Catholic Cathedral, Eparchy and School. Dedicated to preserving Ukrainian culture and history, he served as president of the Ukrainian National Museum for 14 years.
Over the decades and across various homes on Chicago Avenue and Rice Street, Hankewych was a devoted husband, father and grandfather.
"It's hard the way it happened," daughter Daria Hankewych said of her father's death. "We were robbed. He was robbed. His grandkids were robbed of time with him."
---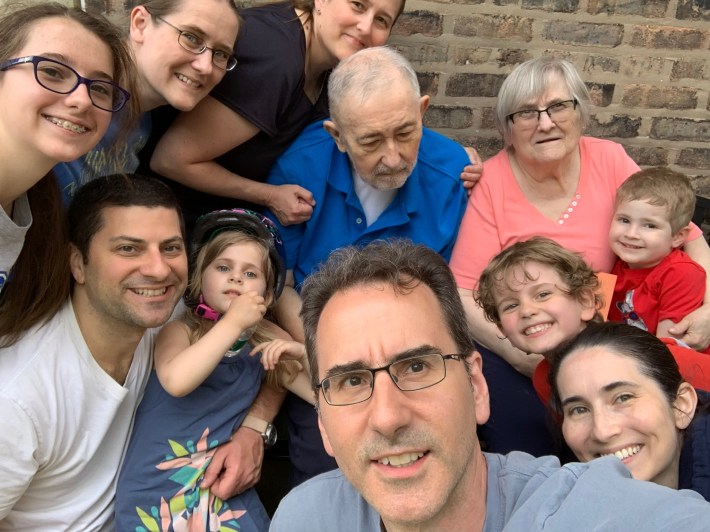 Hankewych was born Sept. 29, 1943, in Zalishchyky, Ukraine, but that wasn't his home for long.
As Soviet forces swept the country during World War II, activists, priests and academics like Hankewych's parents — teachers who favored Ukrainian independence — were no longer safe, Daria Hankewych said.
"Anyone who wanted an independent Ukraine, an independent nation, they had to flee," she said. "Probably, if my grandpa stayed, they wouldn't have made it."
When Hankewych was 9 months old, the family fled by wagon to Germany, where they lived in a displaced persons camp for five years. In 1949, they found a sponsor in Chicago and moved to Ukrainian Village, sharing a Chicago Avenue three-flat with cousins.
Hankewych's father worked for the railroads while his mother worked in the cafeteria at St. Nicholas Cathedral School, 2200 W. Rice St.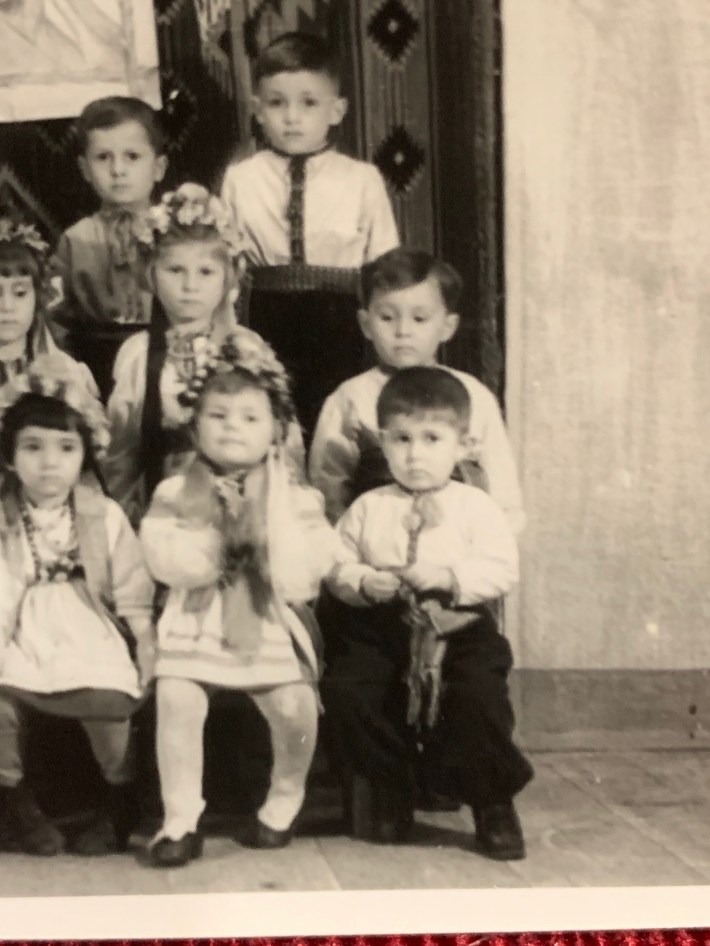 Hankewych's father and other displaced scholars co-founded the Ukrainian National Museum in 1952. They hoped the museum would reflect the lives of those forced to leave their homeland.
Hankewych's sister became a nun and moved to Pennsylvania. Hankewych was visiting her in 1970 when he met his future wife, Maria Stojkewycz. They met in a hospital, where Stojkewycz's mother was ill. 
Stojkewycz also spent her early childhood years living in a German displaced persons camp after leaving Ukraine. The couple bonded over coffee — Stojkewycz insisted in buying her own cup.
The two stayed in touch through letters and a few more visits. After a few months, Hankewych saved up to buy a ring, drove to Philadelphia with his best friend and proposed to Stojkewycz.
The couple married that year, the day after Christmas. They would have celebrated their 50th anniversary in December.
---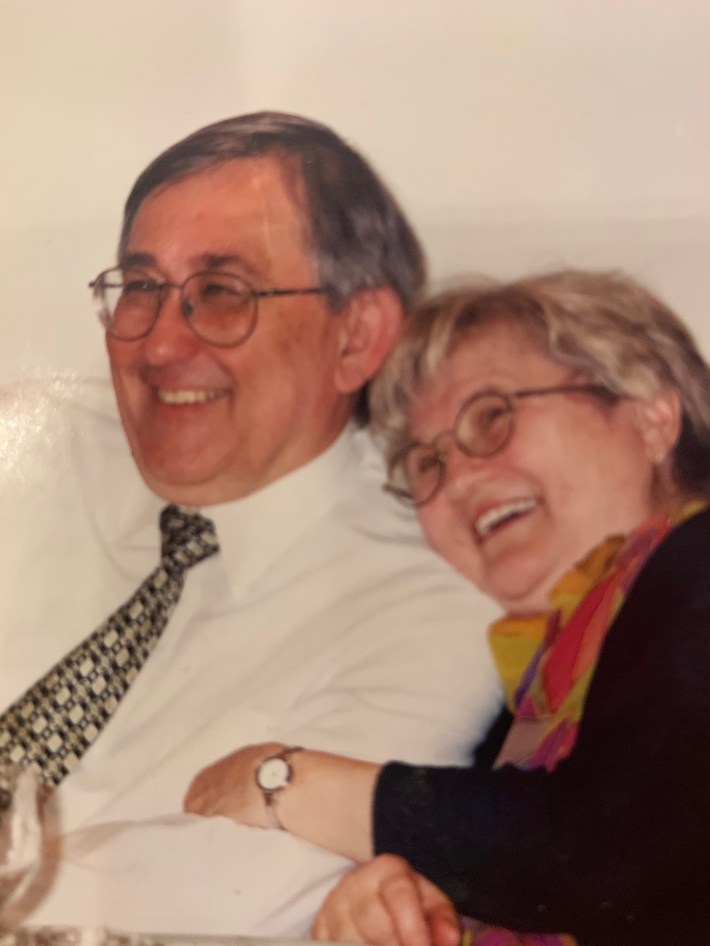 Fiercely proud of his heritage, Hankewych devoted much of his life to Ukrainian causes and organizations.
In his own time leading the Ukrainian National Museum, he oversaw the move into its current location, 2249 W. Superior St. In 2016, Rep. Mike Quigley honored Hankewych in a formal address to Congress.
After giving a tour of the museum, Hankewych would invite family, friends and visiting artists and scholars on a "nighttime tour of the city" in his car.
"He had a good memory for places in Chicago, he had the map of Chicago in his head. And he did not need to use GPS. He would have been a good Uber driver," Daria Hankewych said.
Hankewych loved going to Bears games and listening to Cubs games on the radio. When he needed time to think, he would drive to Diversey Harbor.
Hankewych worked as an in-house accountant for a real estate firm as his "day job" while filing neighbors' tax returns on nights and weekends. In 1993, he moved his firm, Hankewych & Associates, into an office and began doing taxes full time.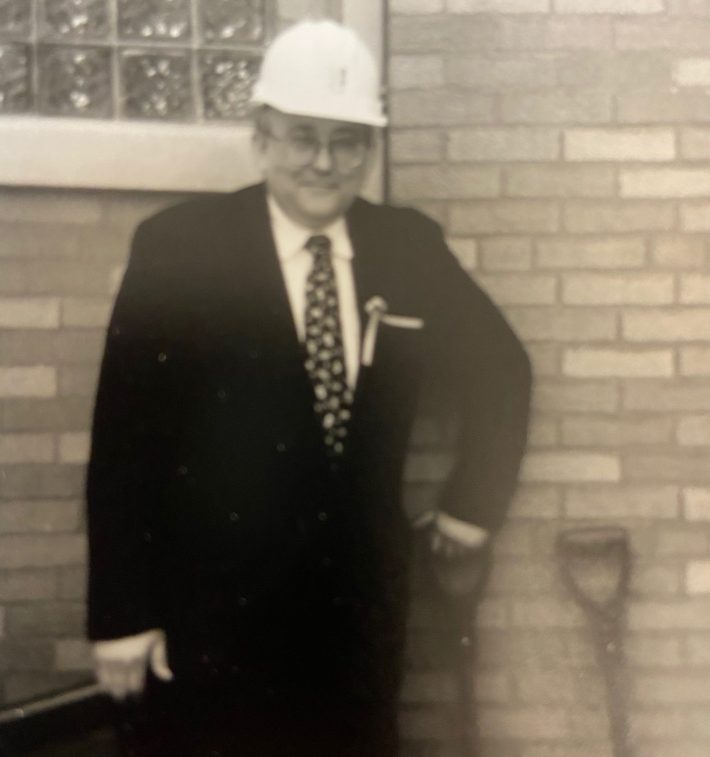 "He was always good at numbers. He could do it in his head," Tamara Hankewych said. "He knew all the [tax] rules off the top of his head."
Tamara Hankewych studied to become an accountant and runs the family firm. Though her father retired in 2018, clients still come in asking for him, she said.
"Officially, he never retired," she said. "He would chat with clients, catch up, while somebody did work in the back. My dad knew generations of families."
Hankewych was hospitalized in August after contracting coronavirus and was ultimately placed in home hospice care. He spent his final days surrounded by family.
Three days before he died, he listened to his last Sunday Bears game.
"He loved this city," Tamara Hankewych said. "I don't think he would ever would have considered living anywhere else."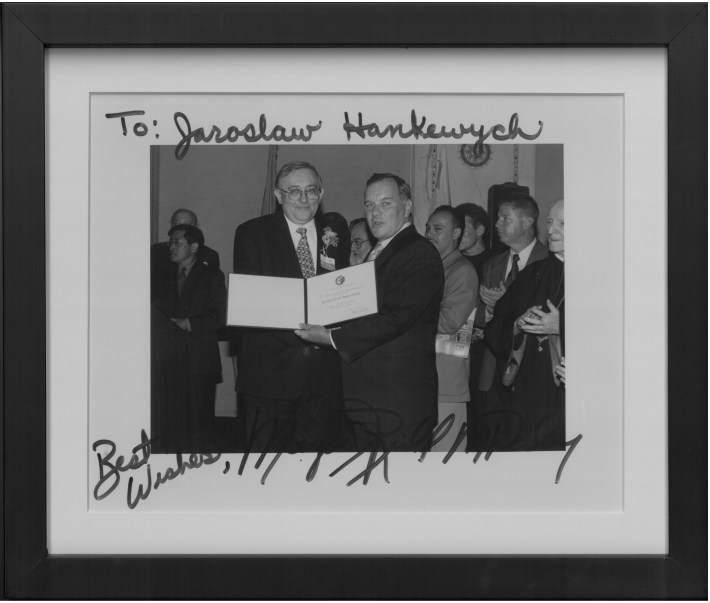 Because of the pandemic, Hankewych's family could not arrange the type of funeral they wanted or hold a traditional memorial meal following his burial.
Some neighbors and clients are still finding out about Hankewych's death.
The local postman knew Hankewych for years. He sat on the sidewalk and cried when Tamara Hankewych told him what happened.
"He said, 'You will never know what your dad did for me,'" she said. "It's hard because he's everywhere."
In addition to his wife, two daughters and sister, Hankewych is survived by his third daughter, Ksenia Hankewych-Rakowsky, sons-in-law Danylo Butenko and Matthew Rakowsky, and four grandchildren. 
Hankewych's family established a St. Nicholas scholarship fund in his name. Those wishing to honor Hankewych's legacy can donate to the scholarship fund or to the Ukrainian National Museum. When donating, write, "In memory of Jaroslaw Hankewych."

Coronavirus was first found in Chicago on Jan. 24, 2020. In the year since, the virus has killed more than 4,500 Chicagoans. Block Club is remembering victims from across the city with our series, A Year of Loss.
Subscribe to Block Club Chicago. Every dime we make funds reporting from Chicago's neighborhoods.
Already subscribe? Click here to support Block Club with a tax-deductible donation.