Regina Henley was known for her magnetic personality — so no one was shocked that when her goddaughter, Kiah Nolan, took her first steps, they were toward Henley.
"It's symbolic because it's not surprising," said Kate Nolan, who was close friends with Henley for 50 years and made Henley godmother to her daughter, Kiah. "Of course she would walk to Regina, because she was this beautiful, smiling woman who is warm, attractive and magnetic with a comforting soul."
Henley loved traveling, where she easily made new friends maintained those close bonds with the people she met.
Henley died of COVID-19 on Nov. 23. She was 70.
Kiah Nolan, Kate Nolan's daughter, said "Gigi" — her name for Henley, since she couldn't say "Regina" as a kid — "always had this warm, inviting energy and big smile."
"Regina valued her friends and having a wide circle of them," Kiah Nolan said. "She took pride in having friends from all walks of life."
---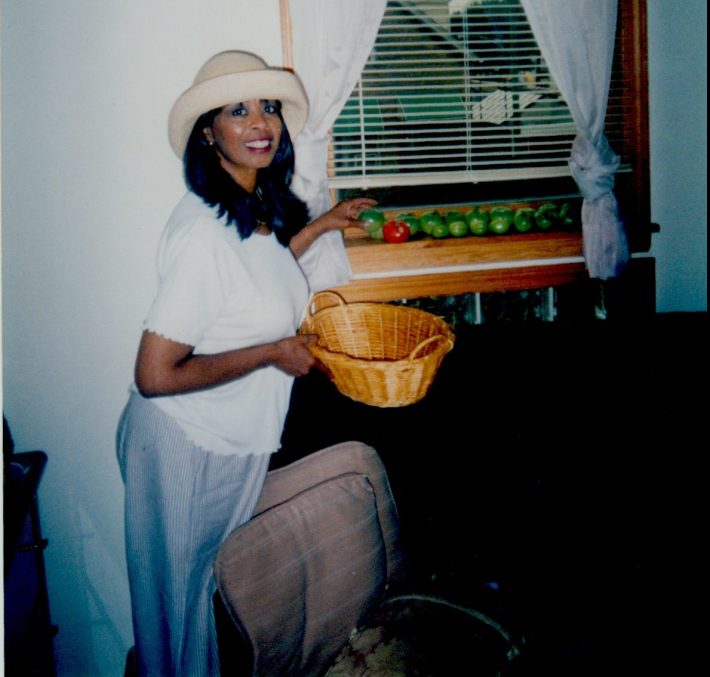 Kate Nolan met Henley in the '60s and the two quickly became friends.
"She was working as a salesperson at the Garment District, a very hip boutique on Wells Street back when Old Town was really cool," Kate Nolan said. "Since then, I've always described her as my best friend."
As a teenager, Henley was interested in hair and beauty. She was known for coming to work with a new hairstyle every day, Kate Nolan said.
Henley got her license to become a beautician and worked at a salon, later becoming a flight attendant.
"She always did her friends' hair on the side," Kate Nolan said.
Nolan, Henley and their friends would have small hair-cutting parties at Henley's house.
"All five of us would show up and we'd just drink wine while she cut our hair all night," Kate Nolan said. "Those nights were so much fun, and Regina was always so generous and joyous to be around."
Henley was married to her longtime partner Marco Casale, who died about three years ago. Together, they raised several dogs, including one who's still alive and living with a close friend.
Henley loved traveling with Casale to his native Italy — and she especially loved visiting Florence. She'd always say "Ciao!" before hanging up the phone.
---
Over the years, Henley became sick with a few chronic illnesses. She was being treated at Northwestern Hospital, Kate Nolan said.
Nolan was trying to arrange for Henley to come stay with her in Arizona this winter when her friend contracted coronavirus.
"And I feel like I've been robbed of that, which is the hardest part," Kate Nolan said.
Kiah Nolan was able to visit Henley twice before she became seriously ill.
"I hadn't left my house at all or let anyone in, and she did the same, so we made an exception twice this quarantine to see each other," Kiah Nolan said.
During that last visit, Henley cut Kiah Nolan's hair, like she had always done as her goddaughter was growing up.
"It was so nice and pleasant to have that moment with her, just chit-chatting," Kiah Nolan said. "I could tell it made her feel good to be doing a favor for someone else."
Kiah Nolan said her and Henley's birthdays fell on the same week, so they used to do a toast every year together or chat on the phone. She plans honor that tradition in some way this year.
Kate Nolan, who is "still grieving" the loss of her closest friend, said she'll always remember Henley's warm and welcoming personality.
"Regina truly saw the good in everyone and accepted people as they were," Kate Nolan said. "She had the biggest heart and was always smiling, so happy to see you."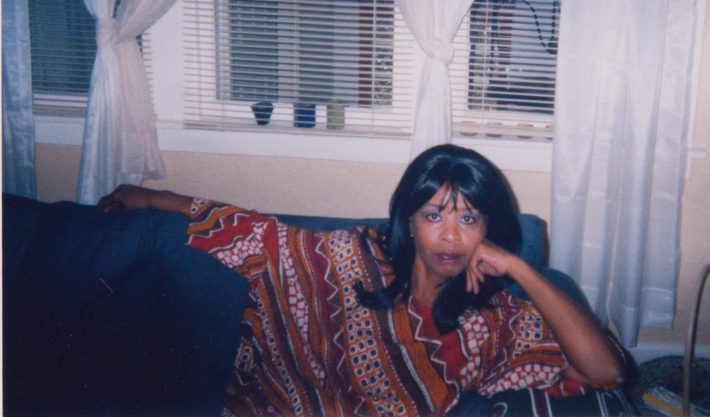 Coronavirus was first found in Chicago on Jan. 24, 2020. In the year since, the virus has killed more than 4,500 Chicagoans. Block Club is remembering victims from across the city with our series, A Year of Loss.
Subscribe to Block Club Chicago. Every dime we make funds reporting from Chicago's neighborhoods.
Already subscribe? Click here to support Block Club with a tax-deductible donation.