Russell "Mike" McManus loved to fly. 
During the Korean War, he was a B26 tail gunner in the Air Force's 13th Bomb Squadron. He'd often share stories with his family of his time in the military, telling them how he had to squeeze into the tail gunner seat next to a computer the size of a steamer trunk.
One of those stories was about the time his parachute accidentally released while he was in the aircraft's tail gun compartment.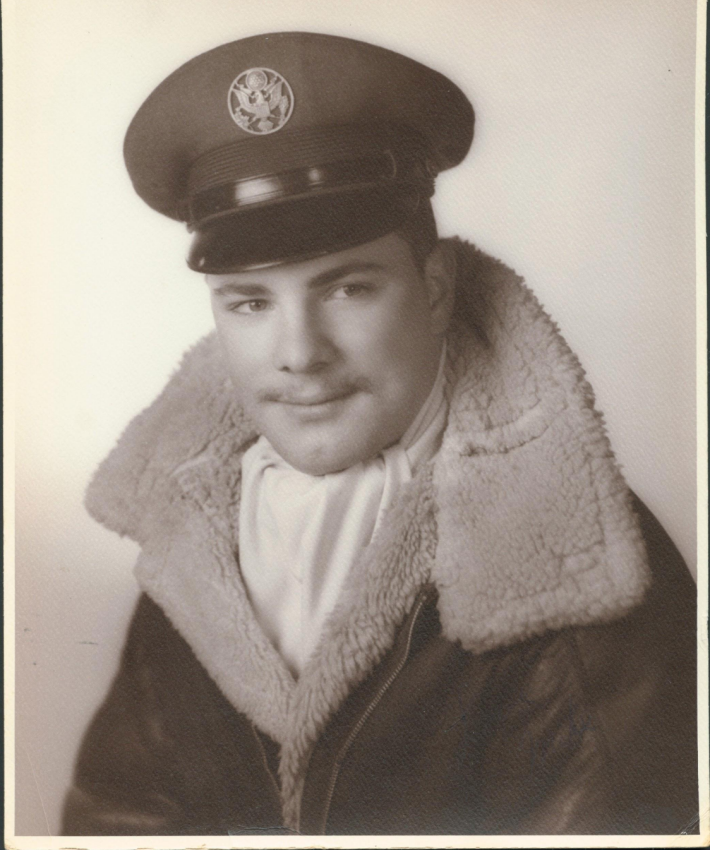 "He would tell the kids that story and the kids would be like, 'Yeah, sure, dad,'" said Carole McManus, his widow. She was married to him for 12 years.
The story was a family legend for years until Carole McManus went to a 13th Bomb Squadron reunion dinner with her husband. 
Another veteran told the crowd about a buddy who had the ill fortune of getting his parachute harness' rip-cord snagged on something while he was in the cramped rear gunner seat.
The parachute enveloped the airman in the cramped compartment and the rest of the crew had to cut him out of the tangle of cloth and cords.
"I'm sitting there biting my hand because I know that story. I married that tail gunner," she said. 
Russell McManus, 86, died from COVID-19 on April 3, two days shy of his birthday. He's survived by his wife, his four children, nine grandchildren and six great grandchildren. He was also a stepfather to Carole's to six children and 16 grandchildren.
---
Russell and Carole McManus' wedding was the second marriage for both of them. They lost their first spouses within eight months of each other. 
The two knew each other for nearly 40 years before they were married. Carole McManus had been friends with Russell McManus' first wife, Mary. And his children had been in Carole McManus' Cub Scouts troop.
"My husband died in 2002, and then Mary died in 2003. And Russ and I just sort of became two lost souls clinging to each other after their deaths," Carole McManus said. 
Russell McManus would check up on her to make sure she was doing OK. Eventually, the pair started dating.
"After we got married, my youngest son said, 'If Daddy could have picked anyone to take care of you after he was gone, it would have been Russ,'" she said. 
---
McManus was a member of the American Legion Post 541 and Legion Riders Chapter 134. He loved riding his motorcycle and was a member of the Jersey Pine Cruisers.
After the military, McManus taught automotive mechanics at Dawson Skill Center, Washburn Trade School, Bowen High School and Triton College. He retired in 1997.
At one point in the '90s, Bowen had several computers that weren't working, so the school threw them out, Carole McManus said. Her husband had his auto shop students retrieve the broken computers; together, they salvaged the parts that still worked.
"Even though it was an auto shop class, they were able to resurrect eight computers with him," she said.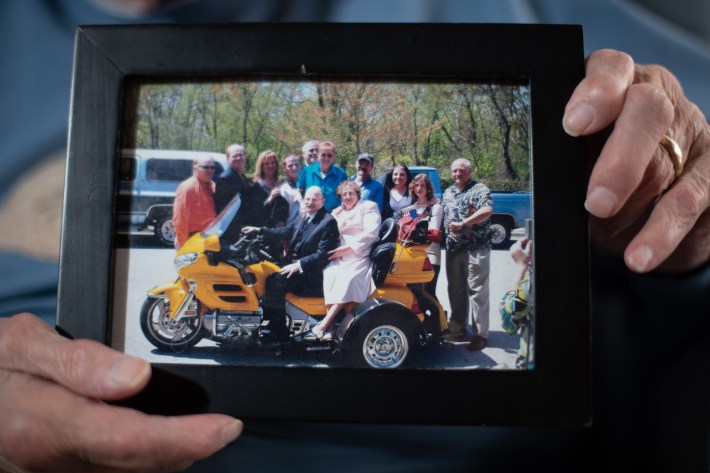 Russell McManus loved tinkering, and projects that typically got their start on the family's dining room table would often migrate to other, unexpected locations. 
When Mary was still alive, she told Carole McManus about one of those migrations. 
"Mary once got home from work years ago and had the idea to put together a real nice casserole and put it in the oven," Carol McManus said. "But when she opened up the oven, she couldn't cook it because he had car parts in there."
Mary McManus asked her husband what was going on and began to open the door to the freezer so she could store the casserole for later. But when she opened the freezer, she found even more car parts. 
"He was pretty logical in his answer: 'Heat expands metal and cold contracts it.' The parts he had in the freezer and the oven normally fit into each other. But he was having a hard time getting it to work," Carole McManus said, laughing. 
When McManus wasn't tinkering with car parts, he was often building radio-controlled model airplanes to fly with his children. Before the pandemic, he'd often drive to Ned Brown Model Airplane Flying Field in suburban Rolling Meadows to fly the model airplanes he'd built. 
"When the pandemic is over, we want to have a memorial crash for Russell," Carole McManus said with a chuckle. "Where the guys who would fly model planes with him bring out the ones that they don't really care for anymore in order to crash them in his honor." 
It's something she thinks her husband would have gotten a big kick out of.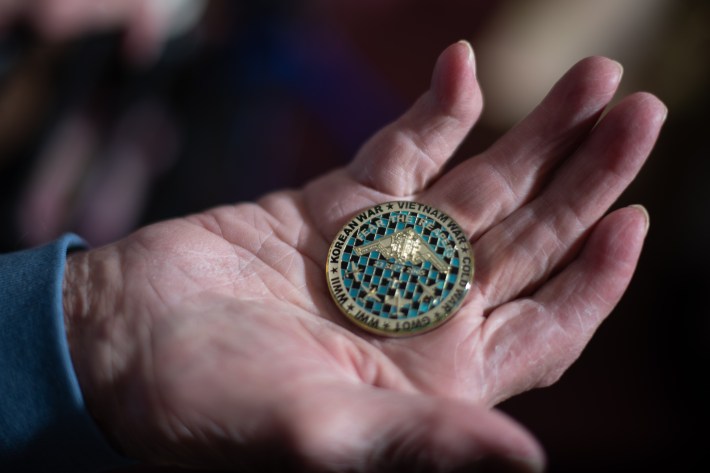 Coronavirus was first found in Chicago on Jan. 24, 2020. In the year since, the virus has killed more than 4,500 Chicagoans. Block Club is remembering victims from across the city with our series, A Year of Loss.
Subscribe to Block Club Chicago. Every dime we make funds reporting from Chicago's neighborhoods.
Already subscribe? Click here to support Block Club with a tax-deductible donation.