Not long after they started dating, Jim Wlodarczyk told his future wife, Sherrie Wlodarczyk, he'd seen a UFO.
She'd stepped inside his parents' house, but she heard him call to her to come outside because he'd seen something "hovering" in the sky.
"I didn't see it by the time I got out there. And he even tried calling the authorities to report it," she said, laughing at the memory. 
Jim Wlodarczyk loved David Bowie, Dolly Parton, pizza and cookies. He enjoyed a glass of wine or a beer from a local brewery. But he truly loved all things NASA.
Sherrie Wlodarczyk said her husband was always passionate about the science of space exploration and liked the idea Earth isn't the only planet with intelligent life. The "UFO story" was emblematic of his imaginative nature and love of discovery.
"He loved science and astronomy. One year, my daughter and I even got him an ugly Christmas sweater with aliens on it," Sherrie Wlodarczyk said. 
Wlodarczyk, 61, died from coronavirus May 31. He's survived by his wife and daughters, Katrina and Samantha. 
---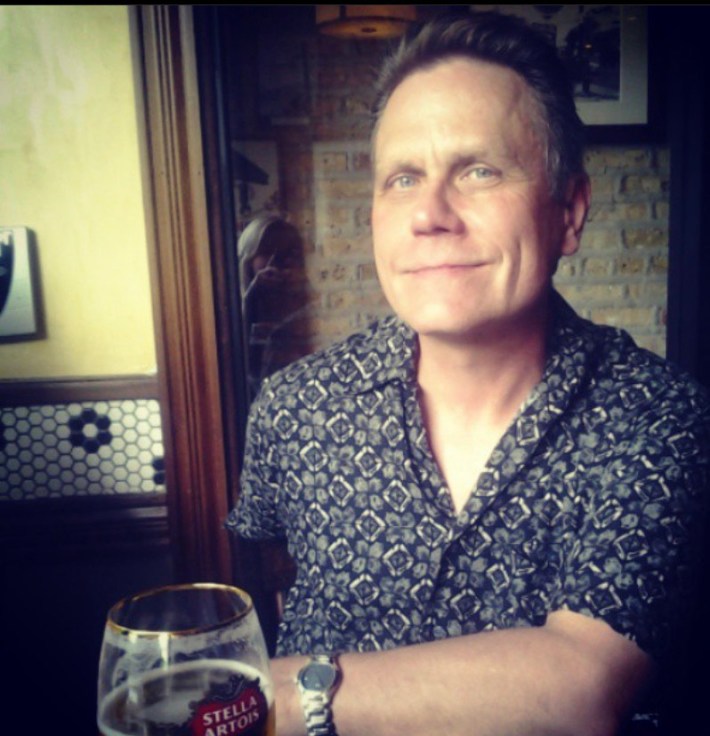 Wlodarczyk, by profession an engineer, considered himself a jack-of-all-trades and loved to take things apart and put them back together. If he couldn't fix something, it wasn't worth keeping, he'd say.
"He was always looking for ways to make something more efficient or a better way to do things around the house," his wife said. 
Wlodarczyk studied at the Illinois Institute of Technology and began his career as an engineer in the '80s. He was an inventor and had several international patents to his name. 
Wlodarczyk also loved tinkering with gadgets like his 3D printer, which he used to print face shields for his family and friends during the early days of the pandemic. He even once printed a sprinkler for their yard.
At the start of the pandemic, he acquired another gadget: a metal detector.
"There was some show on the History Channel that had these guys in England using their metal detectors who found a whole bunch of ancient treasure," Sherrie Wlodarczyk said. "He was fascinated by that, and once he got one [he] spent hours in the house practicing with it."
Wlodarczyk never got a chance to hunt for buried treasure in Chicago, as he and his wife became sick with COVID-19.
"He got sick, and then I got sick, too. The doctor told us to ride it out at home," Sherrie Wlodarczyk. 
The couple hunkered down. Sherrie Wlodarczyk felt sleepy all the time, but her husband initially felt OK. He continued to mow the lawn and make them food.
"I felt like I just couldn't move. Like I was going to pass out. I had no energy," she said. "But then I started to feel better — but he started to feel worse."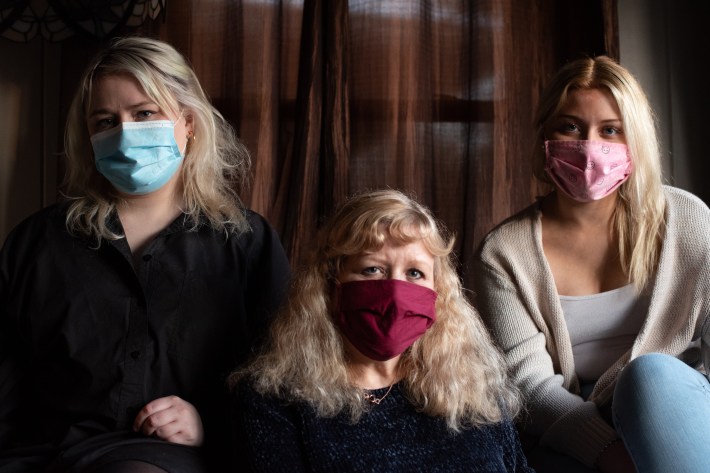 Jim Wlodarczyk's fever wouldn't go away. He began to have less energy and had trouble sleeping at night.
Sherrie Wlodarczyk drove him to Glenbrook Hospital in suburban Glenview. He was sweet, still trying to help with navigating the route even though he felt so lethargic, she said.
"The last time I spoke to him on the phone, he was a little loopy. He was being really affectionate, but he was also really quiet, and I had the feeling he was falling asleep while we talked," she said. "I asked him if we could talk tomorrow and we tried to figure out if I'd call him or he'd call me.
"That was the last time I ever talked to him."
---
Sherrie Wlodarczyk remembers her husband's silly sense of humor and how he was a wonderful dad to their children.
"He loved wearing goofy T-shirts, and over the years he amassed a pretty large collection of them," she said. "One of them said 'Sausage King of Chicago' from that movie 'Ferris Bueller's Day Off.' He loved wearing that while he walked the dogs around the neighborhood."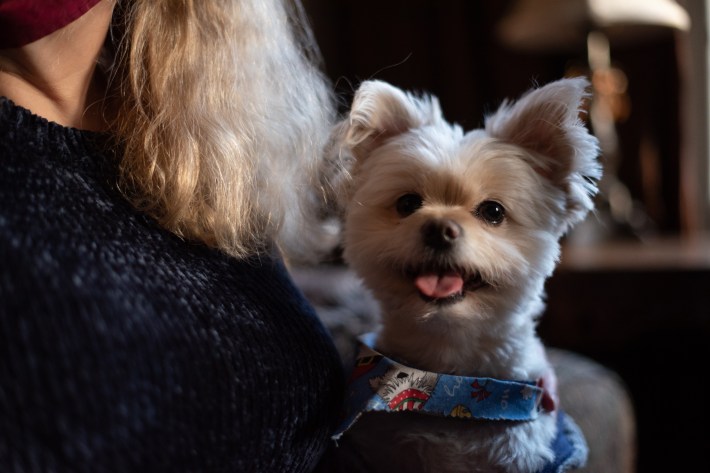 And he was kind he was to complete strangers, trying to help people get ahead as he'd been able to, she said.
Before he was accepted to IIT, Wlodarczyk wasn't sure he'd be able to afford the school. Once he got in, he learned the company he worked for would reimburse his tuition if he kept a certain grade average. 
He made sure to pay that good fortune forward by always leaving servers large tips and encouraging them to pursue their goals.
"He'd learn the server's whole life story and what they were going to school for or what they really wanted to do," Sherrie Wlodarczyk said. "He'd worked since he was 13, sweeping floors in a bakery.
"He knew other people were also hard at work, hoping to do the thing they loved, so he was always encouraging people and trying to help them along their way."

Coronavirus was first found in Chicago on Jan. 24, 2020. In the year since, the virus has killed more than 4,500 Chicagoans. Block Club is remembering victims from across the city with our series, A Year of Loss.
Subscribe to Block Club Chicago. Every dime we make funds reporting from Chicago's neighborhoods.
Already subscribe? Click here to support Block Club with a tax-deductible donation.