Rose Marie Perkins loved being Downtown. 
As a newlywed, Perkins worked as a secretary in Merchandise Mart and liked to tour the floors that had samples of clothing, fabrics and furniture. 
"One day, she was headed home from work, and while she was browsing she saw a cedar chest that she just loved," said her daughter, Betsy Wehde. 
Perkins didn't have time to wait around for a ride to pick her up with the new chest, so she dragged the piece of furniture all the way back to her home in the Budlong Woods neighborhood via the Brown Line, she later told Wehde.
"Can you imagine this woman, on the 'L,' with a cedar chest in 1952? It was her prized possession and one of the first major purchases she made as a young woman working Downtown," Wehde said. "We still have it to this day."
Perkins died of coronavirus April 24 at Fairmont Care, 5061 N. Pulaski Road. She was 88.
She's survived by two daughters, six grandchildren, three great-grandchildren and several nieces and nephews. She was preceded in death by William Joseph Perkins, her husband of 46 years. 
Because of the pandemic, her family was not able to be with her at the end of her life. Their visits were limited to phone and video calls. 
"The last time we were able to see her was in February," Wehde said. "She got sick in the middle of April, and the virus just seemed to spread like wildfire. Then, by April 24, she was just gone."
---
Perkins attended Amundsen High School, 5110 N. Damen Ave., and North Park University for a short time before going to work at the Merchandise Mart.
"Another interesting thing she did was one time at the Merchandise Mart, before she was married, … she worked as a model, walking the catwalk there, modeling clothes for the buyers," Wehde said.
Perkins and her husband enjoyed being on the water. The family kept a boat in suburban Fox Lake when Wehde was growing up in the '60s. 
"We spent a lot of family time at that boat, and you could see my parents just look so relaxed and happy when they were there," Wehde said. "When one of my uncles ended up getting a boat, as well, he'd tie his up right next to ours. As kids, we'd be hopping back and forth from boat to boat, everyone having a good time."
In keeping with the fashion of the decade, Perkins wore a big beach hat, large "Jackie Onassis" sunglasses and a bikini while she sat next to her husband, who would pilot the boat, Wehde said.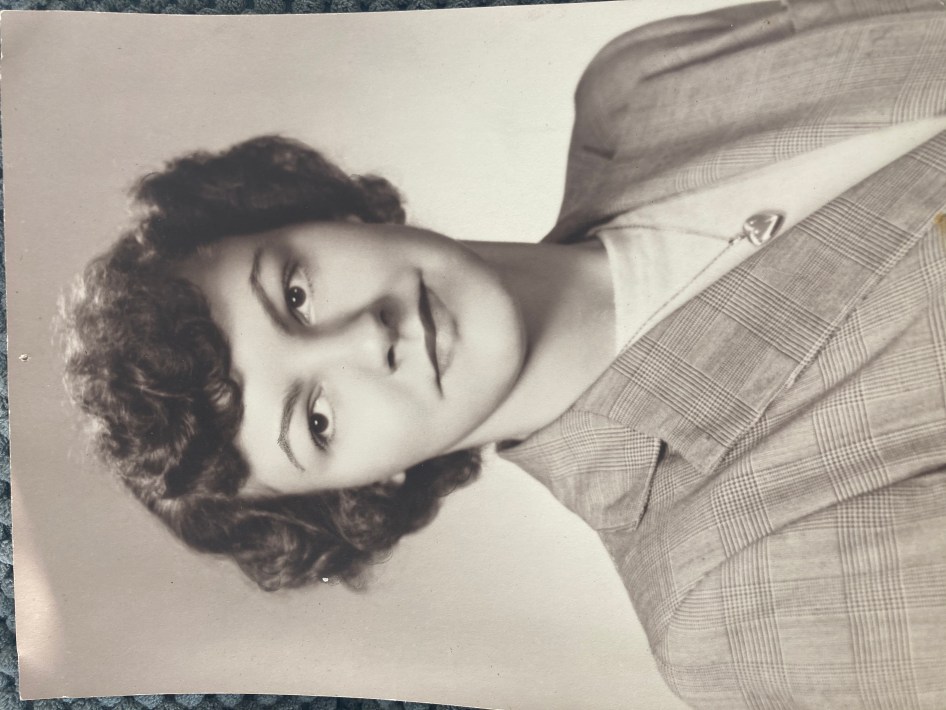 Perkins and her husband also loved to square dance, bowl and play cards with their friends. 
Merchandise Mart wasn't the only place Perkins would go looking for treasures. She loved to go to rummage sales, garage sales and estate sales, hunting for trinkets and furniture. 
"She'd say, 'It was only a quarter, so I had to bring it home,'" Wehde said. "We had all kinds of little stuffed animals around, and when her grandkids came over they always had toys to play with."
Perkins grew up in a two-flat in the Budlong Woods neighborhood and moved into that same family two-flat after she was married. Perkins' parents lived on the first floor, and she and her husband raised Wehde and her sister on the second floor.
Wehde moved into that same home to care for Perkins after she had a stroke a few years ago. The family later decided to get her additional care at Fairmont.
"We used to play in the yard a lot, but it was a typical Chicago yard that's the size of a postage stamp with some patio furniture," Wehde said, laughing. "She had a blow-up pool for us as kids and would play there and with the hose in the summer."
At lunchtime, Perkins would bring sandwiches to the yard for her kids to eat while she cooled off in the inflatable pool.
"That was her mom time," she said.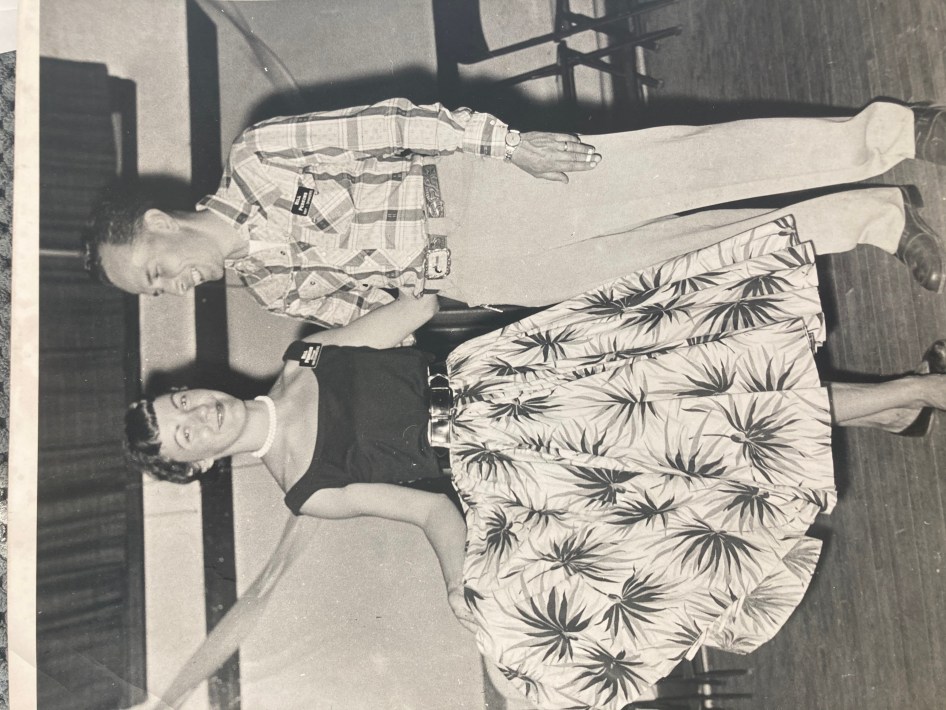 Coronavirus was first found in Chicago on Jan. 24, 2020. In the year since, the virus has killed more than 4,500 Chicagoans. Block Club is remembering victims from across the city with our series, A Year of Loss.
Subscribe to Block Club Chicago. Every dime we make funds reporting from Chicago's neighborhoods.
Already subscribe? Click here to support Block Club with a tax-deductible donation.