When the matriarch of the Hatch family had a heart attack during the terrifying blizzard of 1967, there was so much snow the ambulance couldn't get down the road to their home in East Garfield Park.
It was Rhoda Jean Hatch who stepped up to fill the void left by her mother after that day. She was just 21, but as the oldest of eight, the role fell naturally to her. 
"She would give you the shirt off your back, literally," said her sister, Jennie Hatch. "It's not a morning that goes by that I don't think about her."
Rhoda Hatch died of coronavirus April 4. She was 73. She is survived by her son, Joel Wesley Hatch. Her other son, Wesley Marshall Hatched, died in 1992.
Even as she balanced her duty to look after her family, Hatch was a trailblazer who showed her siblings they could achieve more. She was the first to get a college education when she graduated from the Chicago Teachers College, now Chicago State University. Hatch became the first teacher in the family, which inspired several of her sisters to become educators.
She was a passionate educator outside the classroom, as well. As she delved more into her family history, Hatch made sure to pass on what she learned to younger relatives and teach them about the greater collective struggles faced by Black descendants of African slaves in America.
Her nephew, Rev. Marshall Hatch Jr., founder of the MAAFA Redemption Project, picked up the mantle as his family's historian. Hatch maintained a trove of documents, including a family tree Hatch Jr. uses to continue researching the family's lineage.
"That was my inheritance," Hatch Jr. said. "And she was always intentional about sitting us down, the young folks in the family, and letting us know who we were, by letting us know where we came from and who produced us and who loved us into existence."
---
Hatch carried an intense pride for her Blackness, and her example helped her siblings to cultivate their own politicized Black identities.
She dove into Black studies in college and joined the Black Power movement, inspiring others in her family to follow suit. After college, she took her first trip to Africa — the first in her family to do so — a journey that fueled a desire in herself and her kin to reconnect with the traditions and culture of the motherland.
"At family dinners, conversations always veered in that direction: Black liberation, Black consciousness, Black pride," Hatch Jr. said.
Growing up, Hatch broke the conventions for women of the era, wearing dashikis in honor of her heritage. She also stopped straightening her hair, said her brother, Rev. Marshall Hatch Sr. of New Mount Pilgrim Missionary Baptist Church in West Garfield Park.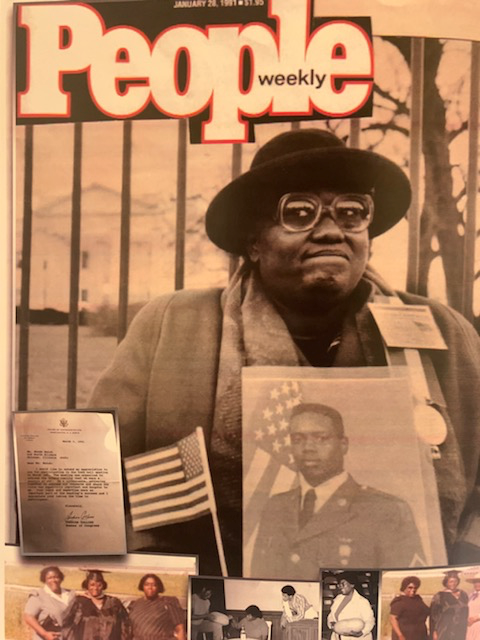 "All of the women had their hair straightened with hot combs," he said. "Rhoda was the first to get an afro as a woman. My father had difficulty processing it. He said she had her hair cut like a boy. But Rhoda, she was fiercely independent."
Even as the Black Power movement lost steam, Hatch instilled Black pride into everything she did. Growing up with Rhoda as a role model, "We found out a lot about our heritage," Jennie Hatch said.
Hatch also was a talented musician, playing organ at her father's church since she was 16. She trained many singers and music directors at churches in her community. It was her influence that led Hatch Sr. to see "the church as a vehicle of social change."
Together, Hatch and her brother organized a prominent antiwar campaign opposing Operation Desert Storm. They developed a ministry to house single moms fighting to overcome addiction. At her brother's New Mount Pilgrim Church, Hatch also helped plan a series of stained glass windows that memorialize the suffering of Black people and struggle for justice throughout history.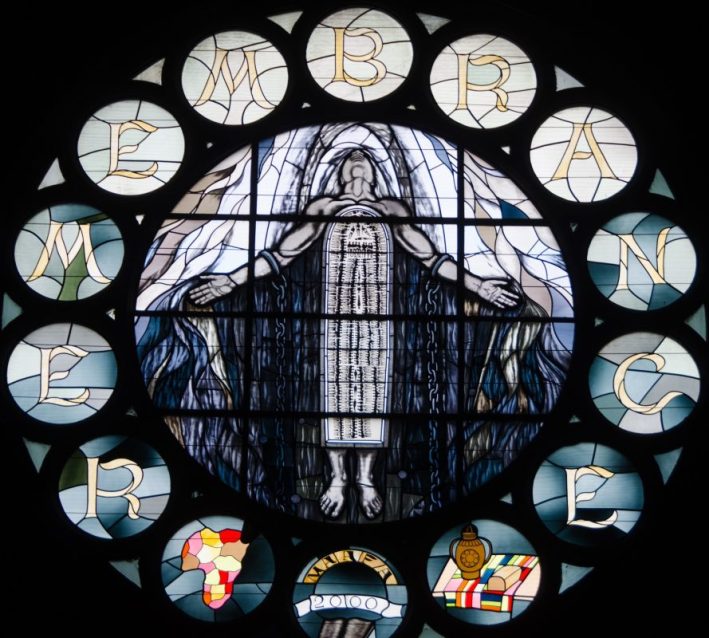 Hatch gathered and maintained the family's historical records. She was fascinated by stories of the Great Migration, and she learned how her family left Mississippi to settle on the West Side, Hatch Jr. said.
"She was the keeper of our sacred family stories," Hatch Jr. said. "She connected those personal family stories to the larger story of what it means to be Black."
One of the family's recent discoveries based on Hatch's records is an ancestor, Jack Hatch, who enlisted in the Union Army to fight in the Civil War just after being emancipated from slavery in 1863.
"Finding out that we have an ancestor that fought for this country to save the country from itself, that was liberating in so many ways," Hatch Jr. said.
It was through Hatch that the family learned of the sankofa, the West African word for "go back and fetch." It is symbolized by a bird with its feet planted in the present and its body facing forward, but its head turned back, looking at the past.
As keeper of her family's collective memory and an educator who empowered younger generations with the wisdom of the past, Hatch herself embodied the sankofa, Hatch Jr. said.
"Reaching back and learning from the past, or retrieving that which has been stolen in order to move forward, she taught us that and she lived it," he said.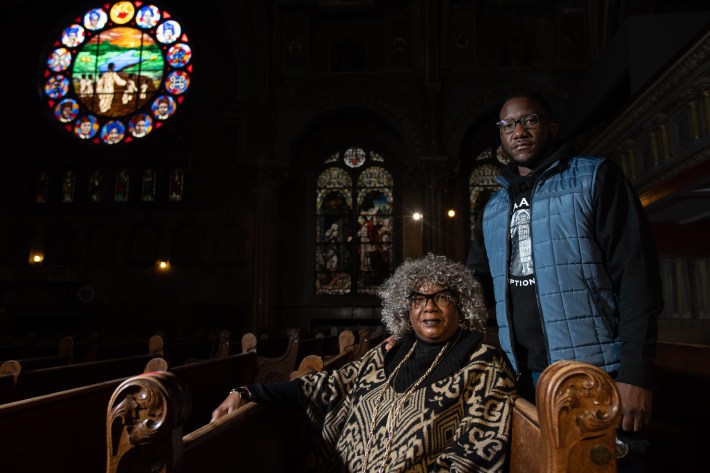 Coronavirus was first found in Chicago on Jan. 24, 2020. In the year since, the virus has killed more than 4,500 Chicagoans. Block Club is remembering victims from across the city with our series, A Year of Loss.
Pascal Sabino is a Report for America corps member covering Austin, North Lawndale and Garfield Park for Block Club Chicago.
Subscribe to Block Club Chicago. Every dime we make funds reporting from Chicago's neighborhoods.
Already subscribe? Click here to support Block Club with a tax-deductible donation.