Juana Calderon surrounded herself with music.
You could often find her sitting outside her home listening to anything from Juan Gabriel to Joan Sebastian, Los Bukis to cumbia while her husband, Vicente Calderon, worked in their garden. She would spend hours with family, friends and neighbors as music played on her portable speaker "from morning to night," daughter Lupe Calderon said.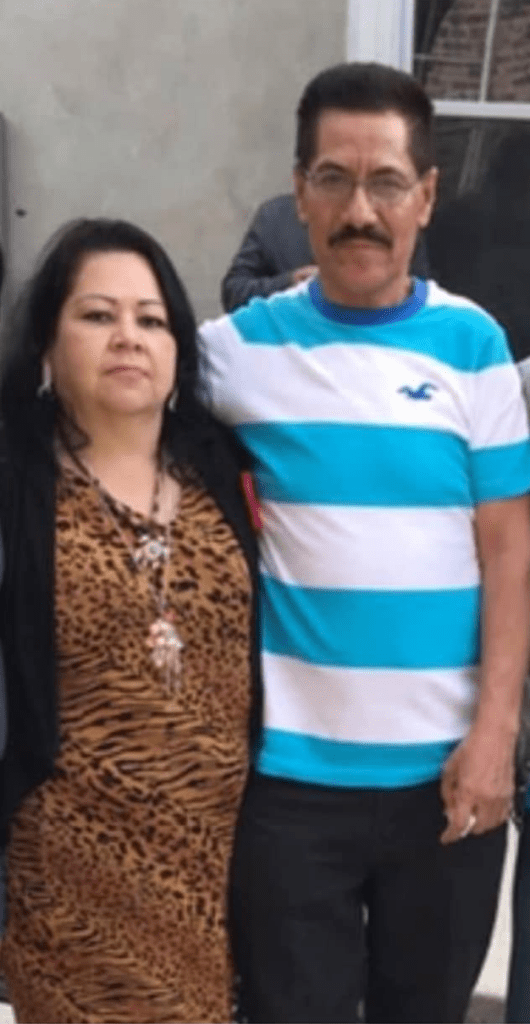 "She said, 'Music brings people together and it makes people happy. It makes you forget everything that's going on,'" Lupe Calderon said. 
For weeks now, the corner at 19th and Laflin streets where Calderon sat outside her home has been absent of her music and her lively conversations with friends and family.
Calderon died Dec. 4 from coronavirus. She was 57.
Just three weeks before, Vicente Calderon died from causes unrelated to coronavirus.
The couple are survived by three children and eight grandchildren.
Lupe and Vicente Calderon were generous, known for offering support to neighbors or even strangers who needed a meal or a safe place to sleep.
Losing both parents so quickly has devastated their family, Lupe Calderon said.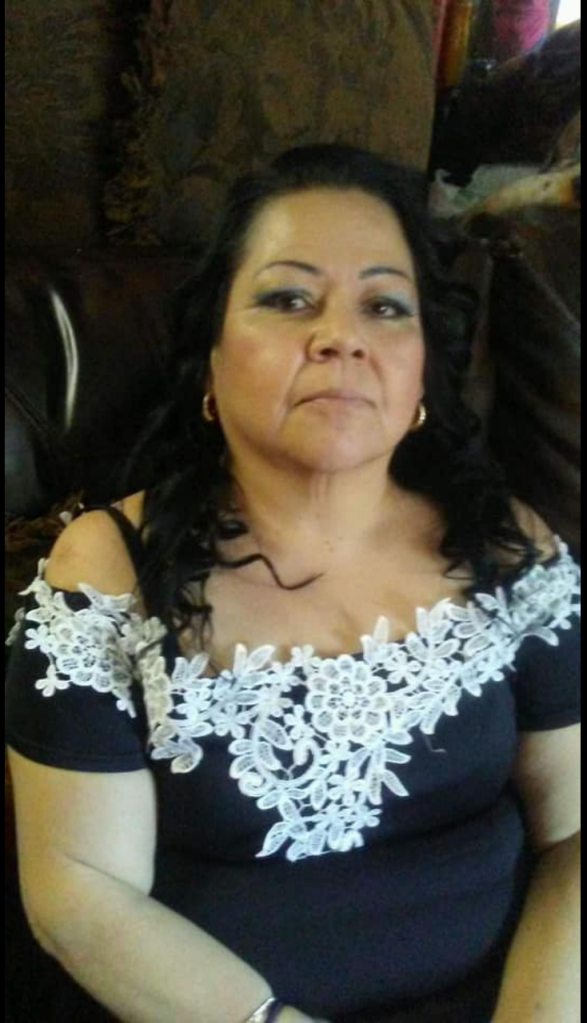 "I will always remember my parents as funny, always laughing. They were always happy people," she said. "It has been [difficult]. It doesn't get easier by the day because everything reminds you of them."
---
Born in Ciudad Juárez, Mexico, Juana Calderon spent her early years in Chihuahua, Mexico, and Texas. She moved to Pilsen when she was 4, her daughter said.
Juana and Vicente Calderon married in the '80s. While he worked at a food processing company in suburban Bensenville, she was a homemaker who raised their three children: Ricardo, Juan Manuel and Lupe Calderon. She also cared for the couple's aging parents.
Lupe Calderon said her mother was "her best friend" and full of life. She cared deeply for her family and her pets.
Juana and Lupe Calderon would often go shopping and attend family gatherings together. She would send her daughter "hundreds of messages and memes" throughout the day.
Juana Calderon also loved the annual Fiesta del Sol in Pilsen because of the live music and the chance it provided to spend time with her friends and catch up with neighbors. 
"My mom would be there from 4 p.m. until they closed," Lupe Calderon said.
For Juana and Vicente Calderon, their family was the center of the world. They took fishing trips during the summer. As their children got older and started their own families, they still would often spend time together. 
---
While family came first, the Calderons opened their door to anyone in need, their daughter said. Growing up, Lupe Calderon recalls her parents' house being a haven to people who needed help, especially immigrants who had just arrived in Chicago.
"They loved helping other people," Lupe Calderon said. "Recent immigrants would stop at our house, and we would do carne asada. They would ask my mom if she could spare some change or food. My mom never hesitated to give some food, blankets to sleep with or jackets."
Those lessons remain with Lupe Calderon and her siblings. 
"My parents taught us right from wrong," Lupe Calderon said. "They taught us to be appreciative of what we had and help others. I feel like I carry that because I like helping people a lot."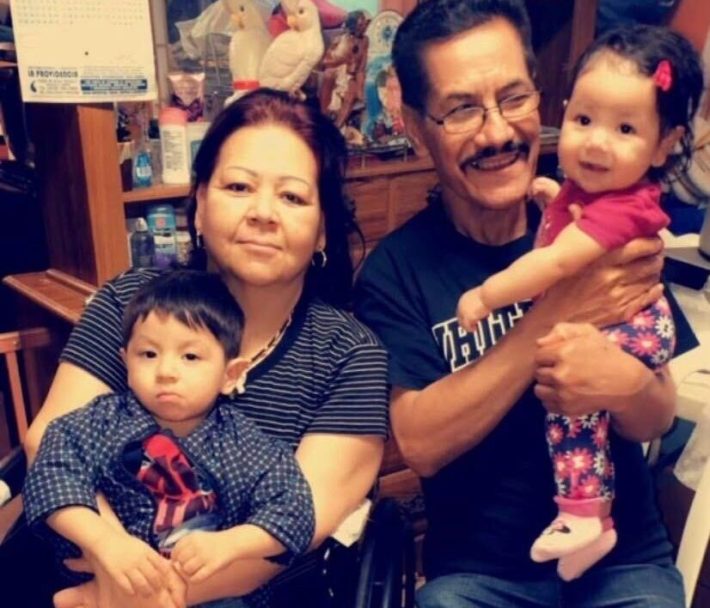 Jazyln Calderon also has fond memories of her grandparents' endless generosity.
She remembered a man, who later became a family friend, stopping by in need of shelter and food. Her grandparents fed him and set up a temporary area in the garage until he got on his feet, Jazlyn Calderon said.
Jazlyn Calderon, 17, said her grandmother once told her, "If you have the opportunity to give somebody some help … God is going to pay you back someday."
"They were always there to help anyone when they needed any help," Jazlyn Calderon said.
Juana Calderon tested positive for coronavirus and was admitted to the hospital Nov. 14. Doctors placed her into an induced coma.
Vicente Calderon had shown symptoms of the illness, including chest pain, fatigue, and loss of taste, but he tested negative for the disease, his granddaughter said. Two days after his wife was hospitalized, Vicente Calderon died from causes unrelated to the virus.
Juana Calderon died three weeks later from COVID-19.
"I'm going to miss walking up to their house and seeing my grandma on the sidewalk or my grandpa in the garden doing their daily things," Jazlyn Calderon said. "They had good hearts … and really great personality. They had a love for family and people they didn't really know."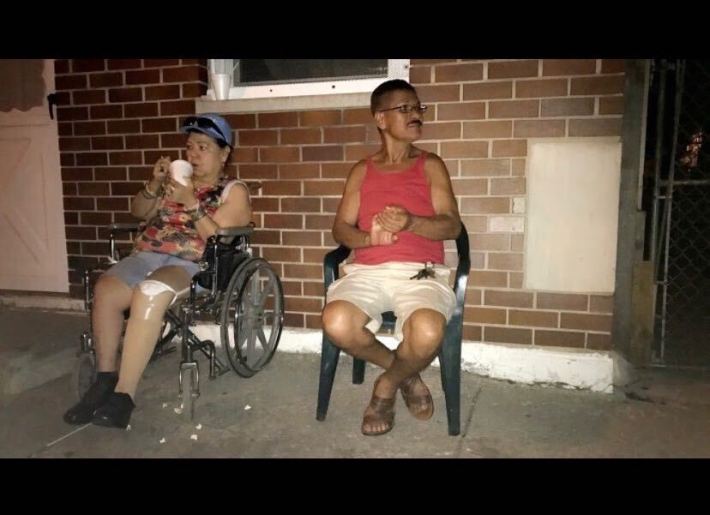 Coronavirus was first found in Chicago on Jan. 24, 2020. In the year since, the virus has killed more than 4,500 Chicagoans. Block Club is remembering victims from across the city with our series, A Year of Loss.
Subscribe to Block Club Chicago. Every dime we make funds reporting from Chicago's neighborhoods.
Already subscribe? Click here to support Block Club with a tax-deductible donation.