When Jose Vazquez got sick with coronavirus in mid-March, his family was extremely worried. He had diabetes, which meant he was at a greater risk of complications.
They were also directionless.
The pandemic had only just gripped the city. Officials and doctors were scrambling to figure out how to treat people and prevent the virus from spreading. During those early days, people with symptoms were being asked to stay home and quarantine so as to not overload hospitals.
"We had been calling and calling the [city's] COVID hotline," said Marissa Vazquez, his oldest daughter. "Even though he was experiencing all of the symptoms on the COVID checklist, they told him to just stay home."
After his symptoms worsened, his family checked him into a hospital, but test results were slow to come back and the care was chaotic.
Two weeks later, on March 30, Jose Vazquez died in the hospital without any family by his side. He was 51.
As the family continues to mourn their patriarch, a kind jokester who dedicated so much of his life to helping others, they have wondered: Could he have survived had he caught the virus later on in the pandemic when officials got a better handle on testing and care?
"Even at the hospitals, they weren't sure what to do," said his wife, Maria Vazquez. "If we knew then what's known now, I think it would've given him a better chance."
---
Vazquez was a caring family man and an artist who loved Puerto Rican music and Puerto Rican food. His whole family is of Puerto Rican descent.
He grew up in Bucktown and met his wife while they were students at Wells Community Academy.
He went on to work as a quality engineer at manufacturer Precision Plating for more than 20 years. His family said he enjoyed the job because it allowed him to work with blueprints and draw.
"My dad was just creative. You gave him anything, he was good at it," Marissa Vazquez said.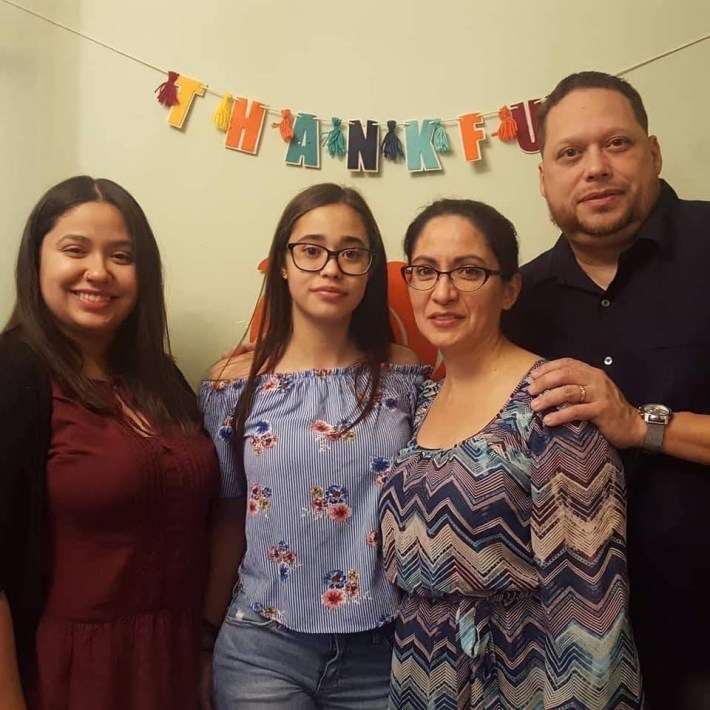 He left the manufacturing company in the early 2010s to become a stay-at-home dad and raise their two young girls. By that point, the family had settled in Logan Square.
In day-to-day life, Jose Vazquez was "always joking around, giving hugs … very friendly," Marissa Vazquez said. He would go out on his porch and get so wrapped up in conversations with neighbors that he'd leave his coffee cup on the ledge.
"He was like a magnet. He drew all kinds of people to him," she said.
When Jose Vazquez wasn't spending quality time with his family and friends and striking up conversations with neighbors, he was building community through volunteer work.
For years, he helped run The Chicago Cuatro Orchestra in Humboldt Park, a nonprofit dedicated to preserving the cuatro, a guitar-like instrument popular in Puerto Rico and other Latin American countries.
He didn't play instruments himself, but he inspired his youngest, Sarina, to play. Every Christmas he'd get the extended family together for an unforgettable night of parrandas, a jam session with Puerto Rican instruments.
Jose Vazquez also spent a lot of time volunteering at Darwin Elementary, where his two girls went, and eventually served on the local school council. Every year, he hosted the school's end-of-the-year party in the family's backyard. He formed a bond with his daughter's teacher Daniel De Los Reyes, who went on to become school principal.
Jose "supported me so much as a teacher from the beginning," De Los Reyes said. "I was young and still trying to find my way as a teacher, he was welcoming, he was a neighborhood guy, someone I could talk to openly without any reservations."
When De Los Reyes learned his longtime friend had died from COVID-19, he invited the family to hold the funeral procession in the school parking lot. De Los Reyes tied a sign with a family photo on the school fence. He's hoping to get a more permanent plaque installed in the future.
"Jose was a great father who loved his daughters and a great man who supported our Darwin community. It's people like Jose why I wanted to become a principal," De Los Reyes said.
---
A few days after working a double shift at O'Hare International Airport, Jose Vazquez started to feel sick. First he had a dry cough, then a fever and shortness of breath.
Once they were able to get him admitted into a hospital, his family said they were disappointed in the level of care.
"If my dad had gotten sick now … I just know [he] would've had a better chance of surviving," Marissa Vazquez said.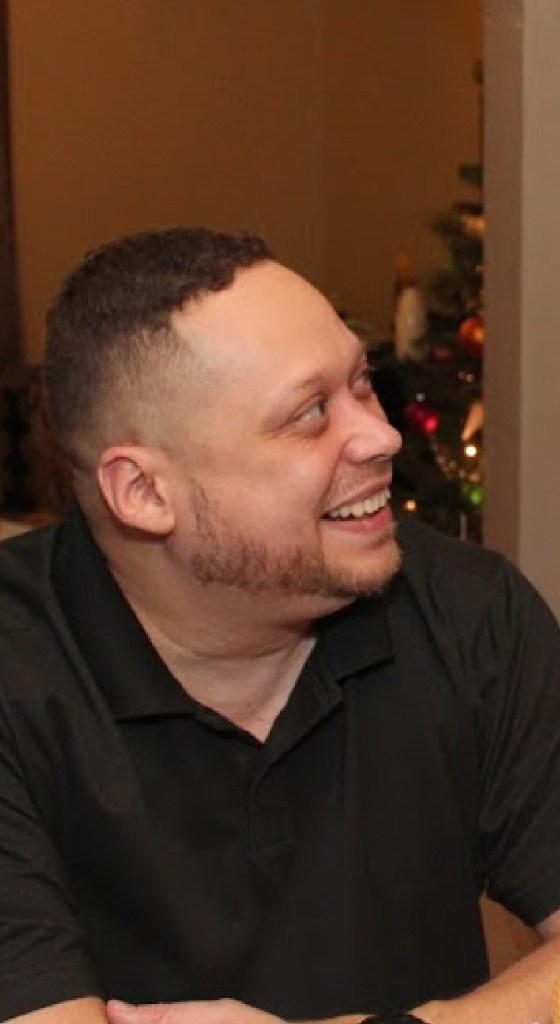 In the days leading up to Jose Vazquez's death, 30 of his family members prayed together on Zoom, desperate for him to pull through. But his condition only worsened and he died alone. No family was allowed in the hospital at any point during his stay.
"We were never able to say our goodbyes," Marissa Vazquez said.
Watching the pandemic rage on across the country, the Vazquez family wants people to know the virus is real and it's ripping families like theirs apart.
"A lot of people think it's a hoax. There are people who do because it hasn't affected them personally and don't believe the extent of how dangerous it is," Marissa Vazquez said. "Our only advice is to wear your mask, to be safe and to protect other people because if you're stepping outside without a mask, or going to meet a friend without a mask, that could be the last time you see them."

Coronavirus was first found in Chicago on Jan. 24, 2020. In the year since, the virus has killed more than 4,500 Chicagoans. Block Club is remembering victims from across the city with our series, A Year of Loss.
Subscribe to Block Club Chicago. Every dime we make funds reporting from Chicago's neighborhoods.
Already subscribe? Click here to support Block Club with a tax-deductible donation.