On Nickolas Lee's final day before being imprisoned, his wife was angry with him.
Lee met Cassandra Greer-Lee more than 20 years ago, when they were teenagers living in South Shore. They'd stood by each other over the years whether times were easy or hard.
"Throughout it all, he remained my very best friend. He only wanted the best for me. A great friend, a funny guy," Greer-Lee said.
But the day before Lee was incarcerated in October 2016, Greer-Lee was angry. She left for work without speaking to her husband. So, true to his character, Lee hatched a plan to make his wife laugh.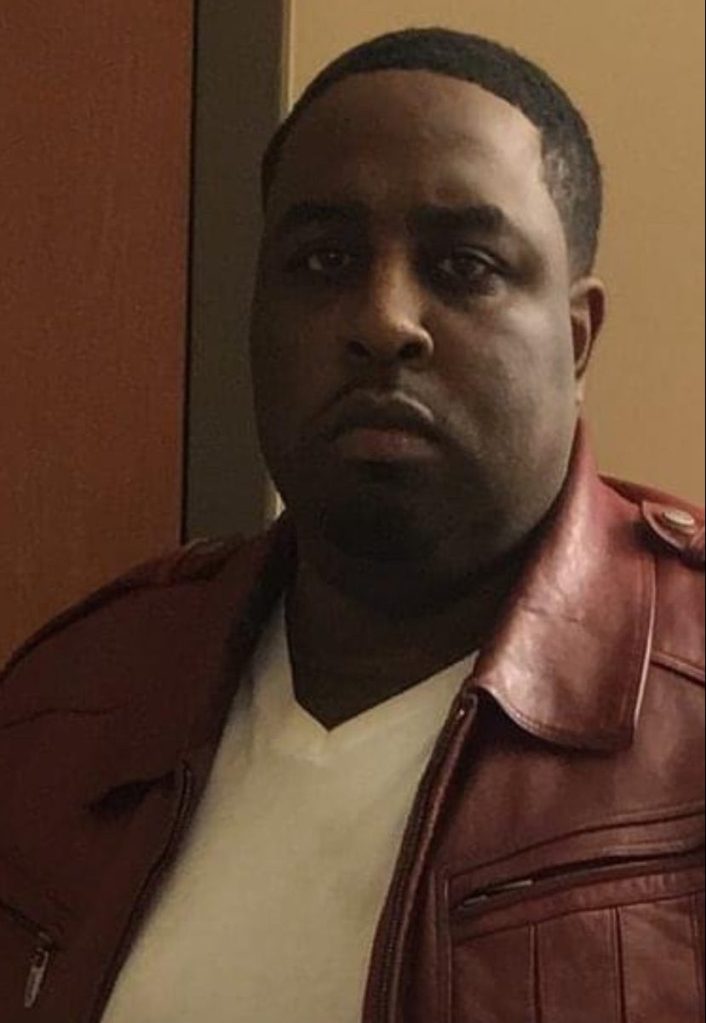 When Greer-Lee came home, an edible arrangement with her favorite fruits was waiting — and her husband was wearing one of her wigs and "acting a fool," she said. 
The move was a gamble since Greer-Lee takes good care of her hair and doesn't like her wigs messed with.
"He knew that was either going to make me laugh or make me mad," she said. "He really went all out. I just died laughing.
"My husband was 6-foot-5, 400 pounds with a wig on."
Greer-Lee still appreciates her husband's talent for making her smile. It cut through her anguish so they could have a moment of joy on their final day together.
Lee, 42, died April 12, becoming the third person detained at Cook County Jail to die after becoming sick with COVID-19.
Lee was never convicted of the gun possession charge that kept him in jail. He was awaiting his trial after being incarcerated for three and a half years.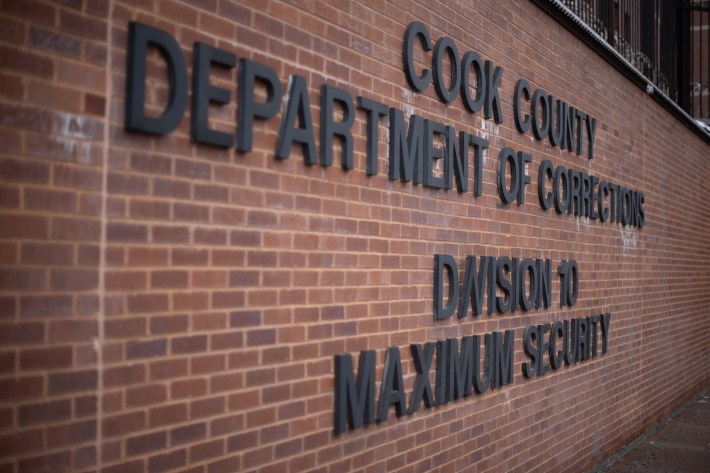 ---
Greer-Lee has decades of happy memories of her husband. She often thinks about his sense of humor, his confidence, his passion for cooking. When they were younger, he would help her study for exams.
Even when Lee was incarcerated, they spoke every day, and Lee would help his wife prepare the lessons she would give in her job as a teacher.
When coronavirus began tearing through the jail in the spring, Greer-Lee fought to get inmates better access to medical care to keep her husband — her best friend — safe. But he contracted coronavirus.
Now, she thinks of the final conversation they had, when Lee was gravely ill and he asked her if other people were beating COVID-19.
Lee had always had an unshakeable willpower on top of his imposing physical presence. It gave Greer-Lee strength when she needed support. But his question revealed a vulnerability in him she'd never seen before.
"I never ever heard him at a weak state until he contracted this virus," Greer-Lee said. "I never once in life heard him unsure.
"But when he asked me if anybody was beating this, my heart fell because I knew that he was afraid."
Greer-Lee did her best to be strong for her husband. She told him people were recovering.
But, the two separated by the jail, Lee died from COVID-19 April 12.
---
After his death, Greer-Lee was propelled to the forefront of advocates fighting for the rights of prisoners and detainees.
Steadfast in her belief Lee would not have gotten sick and died if conditions at the jail were better, she continues that fight so others who are incarcerated do not suffer the same fate.
"That's why I keep fighting," she said. "He deserved a chance to redeem himself … not a death sentence."
Greer-Lee carries a sign with her husband's photo at it during all her protests. When people look at Lee's photo, Greer-Lee wants them to see her husband the way she sees him: a person worthy of love and redemption regardless of his mistakes.
"I didn't want him to be remembered as detainee No. 3 who died. I want people to remember that he was a real person," she said. "No matter what situation my husband was in … they're all people that deserve to live."
Greer-Lee said she has yet to formally grieve the loss of her partner. She feels she has no time to mourn until she finds justice for Lee and for all others who are incarcerated. In this fight, she leans on his memory to give her strength just as she did in his life.
"I love him so much," Greer-Lee said. "And I'm so sad that this happened to him because I just knew we were going to grow old together."
Greer-Lee sometimes thinks about the life they would have shared once her husband was released.
"Let's just make the best choices," she would tell him about their future. "We don't need a retirement or a big house.
"I just need you."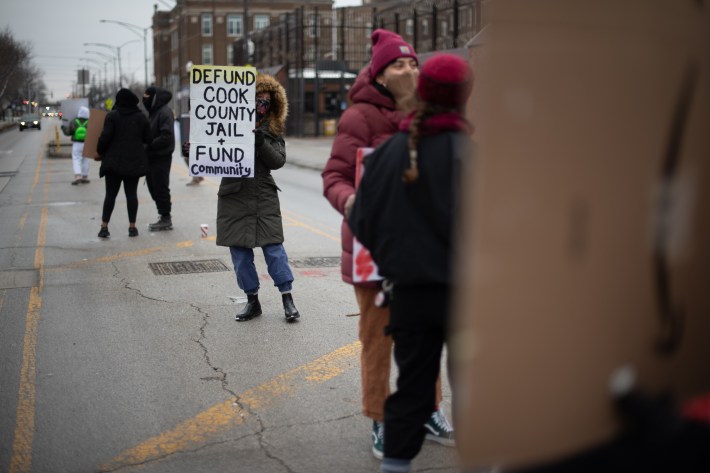 Coronavirus was first found in Chicago on Jan. 24, 2020. In the year since, the virus has killed more than 4,500 Chicagoans. Block Club is remembering victims from across the city with our series, A Year of Loss.
Pascal Sabino is a Report for America corps member covering Austin, North Lawndale and Garfield Park for Block Club Chicago.
Subscribe to Block Club Chicago. Every dime we make funds reporting from Chicago's neighborhoods.
Already subscribe? Click here to support Block Club with a tax-deductible donation.