When Margie Rodriguez celebrated her 101st birthday in April, she didn't think she was old. 
With her energetic, loud, funny and vivacious spirit, Rodriguez lit up a room and was the most popular person in her senior living home, her family said. She'd join her grandson, Ian Roberts, to go grocery shopping, have pancakes at Golden Nugget, ride CTA buses around the city or visit casinos. 
"She still thought she was young, and she would slander old people," Roberts said.
Rodriguez died from COVID-19 on April 14. She was living in Alden Estates of Northmoor Rehabilitation in Norwood Park and was one of the first people to contract the virus at the nursing home. 
Rodriguez loved to make everyone laugh, was always up for an adventure and loved singing with her friends and family. She was known for her big personality, for singing old Puerto Rican and Spanish tangos and telling jokes in Spanglish. She had a signature style she always made sure to show off, said her daughter, Lourdes Roberts.
"She always had a ring on every finger, big gaudy rings," Lourdes Roberts said. "She always had a scarf on and a hat and always had red lipstick and red fingernails — that was Margie all the way."
---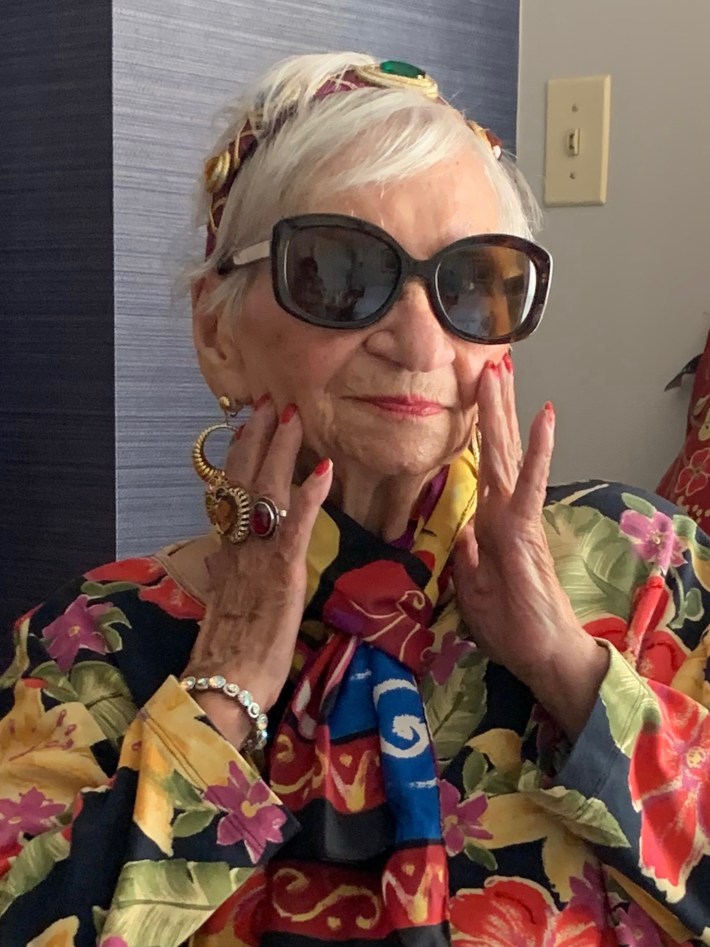 Rodriguez was born to Puerto Rican parents in New York City on April 7, 1919, during the flu pandemic.
Her family moved back to the island, but Rodriguez missed New York and returned there as a young woman.
In the city, she met her husband, Florencio, known as "Flor." She kept her Puerto Rican culture wrapped around her, calling herself a "New Yor-rican," her daughter said. 
Four of Rodriguez's children were born in the Bronx before the family moved to Chicago in 1961, settling in Humboldt Park. Rodriguez — whose real first name was Marguerite, like the flower — gave birth to her youngest son in Chicago.
For about 30 years, Rodriguez ran the nursery at the Midtown Tennis Club, 2444 N. Elston Ave., her daughter said.
"People loved going there just so they could drop off their kids [with] Margie," Lourdes Roberts said. The children "would come back and see her when they were older. It was a special place there for her. She was almost 80 and she would take the Fullerton bus. She was a CTA lady all the way." 
Rodriguez also loved to make her family Puerto Rican dishes like arroz con gandules, or Puerto Rican rice with pigeon peas.
She dove into Chicago's rich Puerto Rican culture, going to Fiesta Patronales at Humboldt Park — also known as the Puerto Rican Festival — and dancing to live music, her daughter said. And she loved Jibaritos y Más, a popular Puerto Rican restaurant that now has three locations in Chicago.
Lourdes Roberts, who used to work for Chicago Public Schools, called her mother "the life of the party." And Rodriguez didn't stop when she retired from Midtown. Almost daily, she visited the Northwest Copernicus Senior Center in Avondale, where she made lots of friends and sang Spanish songs. 
When Rodriguez was 95, her daughter made the difficult decision to transfer her mom, who had been living with the Roberts family, to an assisted living home because she needed more support. She went to live at Alden Estates when she was 99 years old.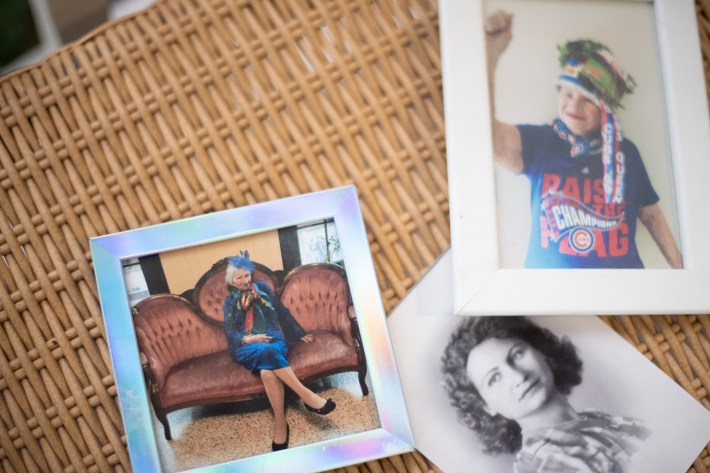 ---
Rodriguez always wanted to be busy with friends and family and hated standing still. She would socialize and entertain every chance she got, her family said.
"People would ask her to sing all the time. She had the most beautiful voice and the best laugh," Lourdes Roberts said. "She would always be in someone else's room. She wanted to be with people all the time.
"… The pandemic [took] that away from her. It still makes me so sad."
Ian Roberts, who grew up in Avondale and lives in Jefferson Park, said his grandmother spoiled him since he was her only grandson. He said he is grateful Rodriguez was able to attend his wedding in 2018 — and said she was happy he married a Latina.
He wants to remember Rodriguez as "the greatest grandmother anybody could ask for" and an inspiration for how to live: bursting with positivity, community and love.
"Chicago is missing somebody who lit up a room," Ian Roberts. "Providing Chicago with that aura and way of life … is something that her community and her family and friends will definitely miss."
Lourdes Roberts said although it hurt to know her mother died alone in the hospital, Rodriguez knew she was loved and had touched many people's lives.
Roberts is grateful Rodriguez got to live past 100. When her mother turned 100 in 2019, the family threw a large birthday, which turned into "a real celebration of her life."
Friends and family came together to share memories of what they adored about Rodriguez, which made her happy, Roberts said.
And the Roberts said the "New Yor-rican" was spreading laughter until the end. 
"I want to remember her for her laughter," her daughter said. "When she laughed, everybody just thought she was so funny. And for the fake jewelry and her rings. We always joked and said, 'When grandma dies, we're going to be fighting over all these heirlooms from the Dollar Tree.'" 

Coronavirus was first found in Chicago on Jan. 24, 2020. In the year since, the virus has killed more than 4,500 Chicagoans. Block Club is remembering victims from across the city with our series, A Year of Loss.
Subscribe to Block Club Chicago. Every dime we make funds reporting from Chicago's neighborhoods.
Already subscribe? Click here to support Block Club with a tax-deductible donation.