WEST RIDGE — Hundreds of Far North Side residents are rallying to save the High Ridge YMCA, saying the facility is an important civic institution that brings together one of the city's most diverse communities.
The YMCA of Metropolitan Chicago announced last month that the High Ridge YMCA, 2424 W. Touhy Ave., would be shuttered at the end of January.
The club had been operating at a loss for years, and the pandemic was the final straw for the High Ridge YMCA, Senior Vice President of the local YMCA operation Cherese Ledet said in a letter to members.
That decision has not sat well with Far North Siders, where generations of families have found an affordable gym and safe haven for the nearly 70 years of its existence.
More than 200 residents attended a Tuesday community meeting about the YMCA's closure. About 800 community members signed a letter to local YMCA officials asking them to join the meeting, but they did not.
A rally to save the High Ridge YMCA is planned for 1-3 p.m. Sunday at the northwest corner of Western and Touhy avenues, community members announced at the meeting.
"We all value extremely highly the High Ridge YMCA," West Ridge resident Mitchell Milner said at the meeting. "This is a unique center which brings together people of all ethnic groups, religions, countries of origin, young and old. We're all willing to pitch in to make it work"
At the meeting, community members showed videos and testimonials of High Ridge YMCA employees and members saying how important the institution is to the fabric of West Ridge.
The High Ridge YMCA has been a lifeline for many working families in the area, giving them affordable options for day camp and after-school programs. Its pool helped some residents learn to swim when other community pools in Chicago were still segregated, residents said.
The YMCA has made efforts to be inclusive to West Ridge's diverse residents. Last year, it debuted a "women's night" to allow Muslim and Orthodox Jewish women the ability to exercise without worrying about their dress.
"This facility has been a safe place for people of all cultures and beliefs to grow and learn as one," said Dana Schwarz, assistant principal at Rogers Elementary. Schwarz said he was speaking on behalf of the administrations at his school plus Boone and Armstrong schools, whose families rely on the YMCA child services.
"Excluding the community from your decision making process seems unfair and leaves community members wondering why it appears some neighbors take precedent over others," Schwarz said.
YMCA spokeswoman Man-Yee Lee said organization leaders have offered several times to meet with community members in a smaller setting.
"The past nine months have made us aware that we will emerge from the pandemic a very different organization than we were going in," YMCA leaders said in a statement. "We take no pleasure in this decision, particularly at a time when the communities we serve are under unprecedented stress from a global pandemic. Driven by a commitment to continue serving Chicagoland families for years to come, we must remain focused on the sustainability of the operations at centers were we can make the greatest impact."
Tuesday's meeting was attended by Alds. Debra Silverstein (50th), Maria Hadden (49th) and Andre Vasquez (40th). The elected officials vowed to work with neighbors to try to save the YMCA.
"The High Ridge YMCA has been apart of the community for nearly 70 years," said Silverstein, whose ward includes the YMCA. "That's not something we want to turn our backs to."
Hadden said she was "pretty blown away" by how neighbors have organized and rallied around the YMCA effort, and that physical community spaces are more important than ever given the pandemic. Vasquez said his family has been members of the YMCA and knows first hand how important it is to the community.
"Being able to see the groundswell of support… it's something the YMCA needs to know and see," Vasquez said. "They need to understand how much you value it."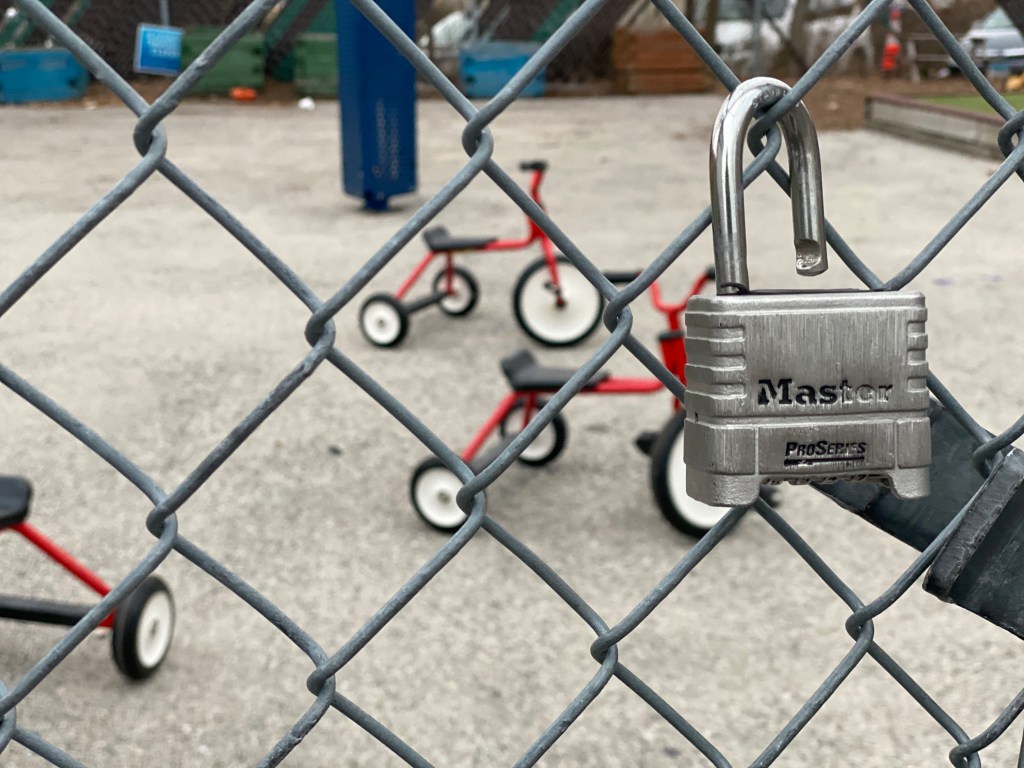 In announcing the closure, YMCA officials asked neighbors to consider joining the club's locations in Lakeview or Irving Park.
But the High Ridge Y had programing tailored to the special needs of the West Ridge community, which does not have the resources of places like Lakeview, neighbors said
"We ask the Y to justify for us tonight how you can abandon a Y with the most diverse membership base in the city while keeping open facilities in Lakeview and Old Irving Park serving affluent communities that have more available facilities than we do," said Gareth Silva, a former day camper and camp counselor at the High Ridge YMCA.
For more information on the efforts to save the High Ridge YMCA, click here.
Subscribe to Block Club Chicago. Every dime we make funds reporting from Chicago's neighborhoods.
Already subscribe? Click here to support Block Club with a tax-deductible donation.