LOGAN SQUARE — A series of colorful murals recently went up near the train tracks at Fullerton and Milwaukee avenues — all in tribute to beloved rapper and producer MF DOOM.
Doom, whose real name was Daniel Dumile, died in October at 49, his wife revealed on New Year's Eve. His cause of death has not yet been released.
Dumile's death shocked hip-hop fans everywhere. The London-born New York rapper/producer had a prolific career stretching back to the late '80s, during which he established himself as one of the most formidable acts in hip-hop.
Dumile was known for his soul and funk samples and clever rhymes, his collaborations with popular hip-hop names like Madlib and Ghostface Killah and his signature persona: He always performed behind a shiny mask and went by the moniker MF DOOM, a play on a Marvel character.
Artists and fans from around the world are paying tribute to the influential rapper/producer.
In Logan Square, artists covered a row of buildings near the train tracks with murals of Dumile.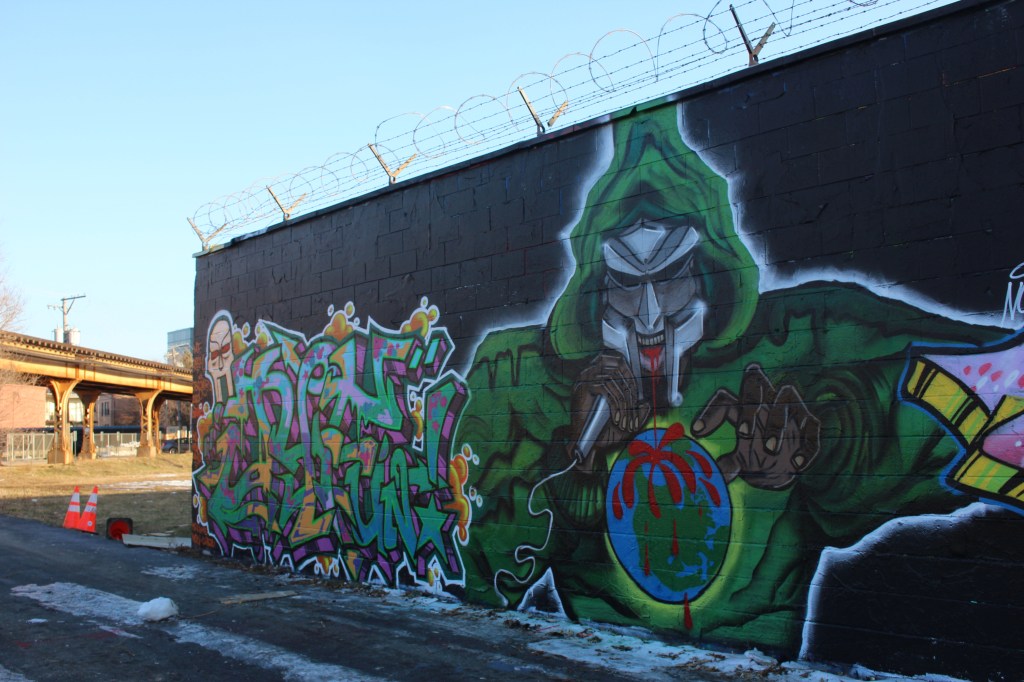 James Spurgeon, who goes by the name Graffiti Nerd, is one of the artists behind the bold display.
Spurgeon, who has been making graffiti art since the late '80s, said he got involved because he's always "really liked" Dumile's work and persona — but that's an understatement. The Uptown-bred artist wore a mask inspired by Dumile, has a tattoo of the Marvel character Dumile named himself after and even called himself Nerd Doom for a little while.
Spurgeon said Dumile was a graffiti artist, too, and worked in the same circle coming up. One of Spurgeon's artist friends in New York made Dumile's logo.
"He was one of us," Spurgeon said. "It's kinda like one of our brothers passed away, so we just had to do a memorial for him."
Spurgeon said his panel took about two days of work. The other panels, he said, were done by a handful of other monikered artists, Beger, Zenl and Zeb among them.
The murals are expected to stay up for at least a month, Spurgeon said.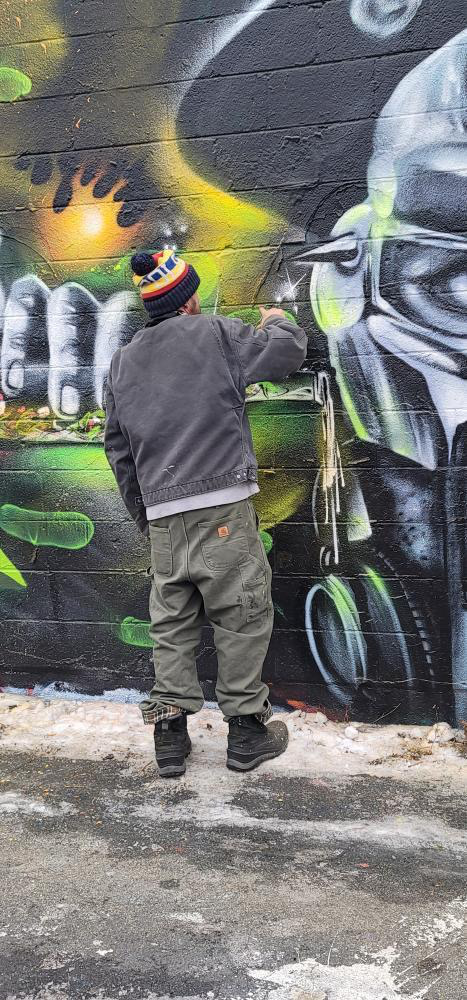 Several people stopped to admire the murals and take photos of them Tuesday afternoon.
Nicole Romanenko, a Belmont Cragin-based nurse, hopped off the Fullerton Avenue bus on her way home from work to grab photos of the murals for her 17-year-old son, a big fan of MF DOOM.
Romanenko said her son spent the whole night listening to Dumile's music when news of his death came out.
"He was devastated," she said. "If I don't send pictures, my son is going to be calling me."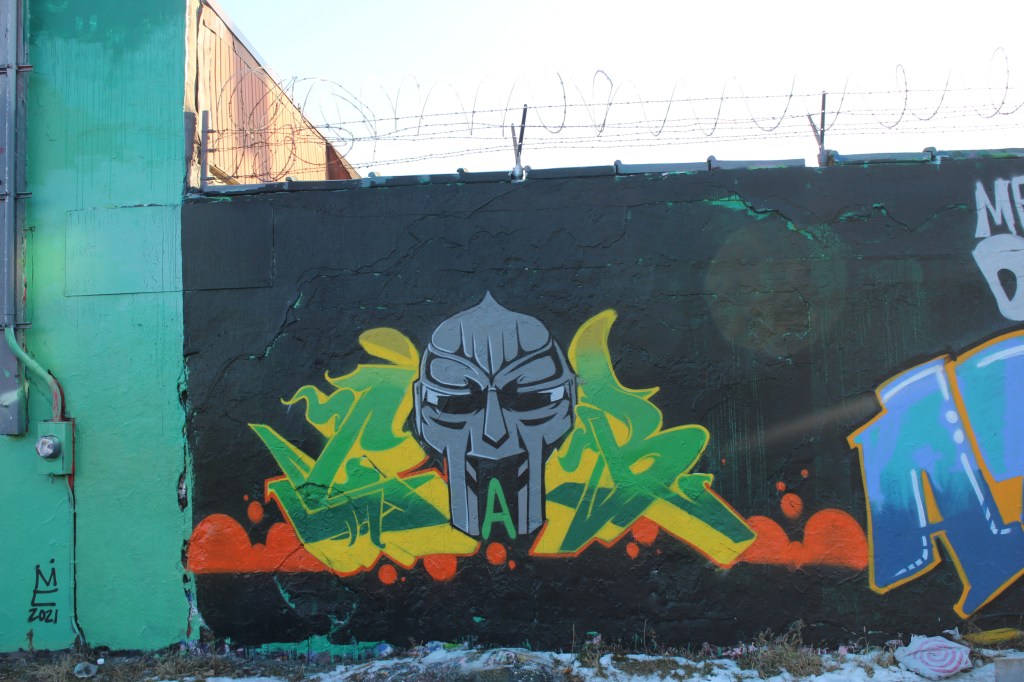 Joshua Fluharty also stopped by to get photos and take in the public art.
Fluharty said he was "so surprised" to find out Dumile had died. Many have expressed the same sentiment. Dumile's death wasn't revealed publicly for two months.
"It was so random," Fluharty said. "At the end of 2020, it kinda capped things off."
The 22-year-old said he went to see the murals after he saw someone post about them online.
Gazing at the murals, he said, "It just shows how much of an impact MF DOOM had."
Subscribe to Block Club Chicago. Every dime we make funds reporting from Chicago's neighborhoods.
Already subscribe? Click here to support Block Club with a tax-deductible donation.