HYDE PARK — Three young Chicago playwrights won top honors in the annual Young Playwrights Festival, a contest that brings each winning play to the stage and apprenticeships to the writers.
The Pegasus Theatre's 34th annual festival is dominated by Hyde Park-area talent, as two of the three winning playwrights are from neighborhood schools.
University of Chicago Laboratory School senior Aisha Ziad, 17, wrote "A Lady's Facade," a creative interpretation of the story behind the Mona Lisa.
Recent Kenwood Academy graduate Jake Florell, 18, wrote "These Glass Lives," which chronicles the relationship and similarities between two men as the younger seeks refuge from police in the elder's home.
Along with Lane Tech College Prep student Lincoln Gaw and his satire "Containment," the writers' scripts were chosen for expansion into full theatrical productions. The festival is virtual this year due to the pandemic, with performances running Thursdays–Sundays through Jan. 31.
Tickets are available through the theater's website or by emailing its box office. They are $20 for adults and $12 for students 22 and under. Ticket holders have 48 hours or until Sunday at 11:59 p.m. each weekend to view the performances, whichever comes first.
Hundreds of students participate in the three-round competition each year, submitting their scripts in March and April. The final round features a celebration of 10 "honorable mention" playwrights and 10 finalists where professional actors read excerpts from the finalists' plays.
A panel of anonymous judges selects three or four winners from the finalists, to be performed on the Pegasus Theatre's main stage. The winners begin an apprenticeship in which they observe casting and rehearsals and make rewrites to their scripts as necessary.
"A Lady's Facade" takes place in 1504 and 2020 and follows fine arts curator Hayley as she discovers a secret behind Leonardo da Vinci's legendary painting that could change the course of history.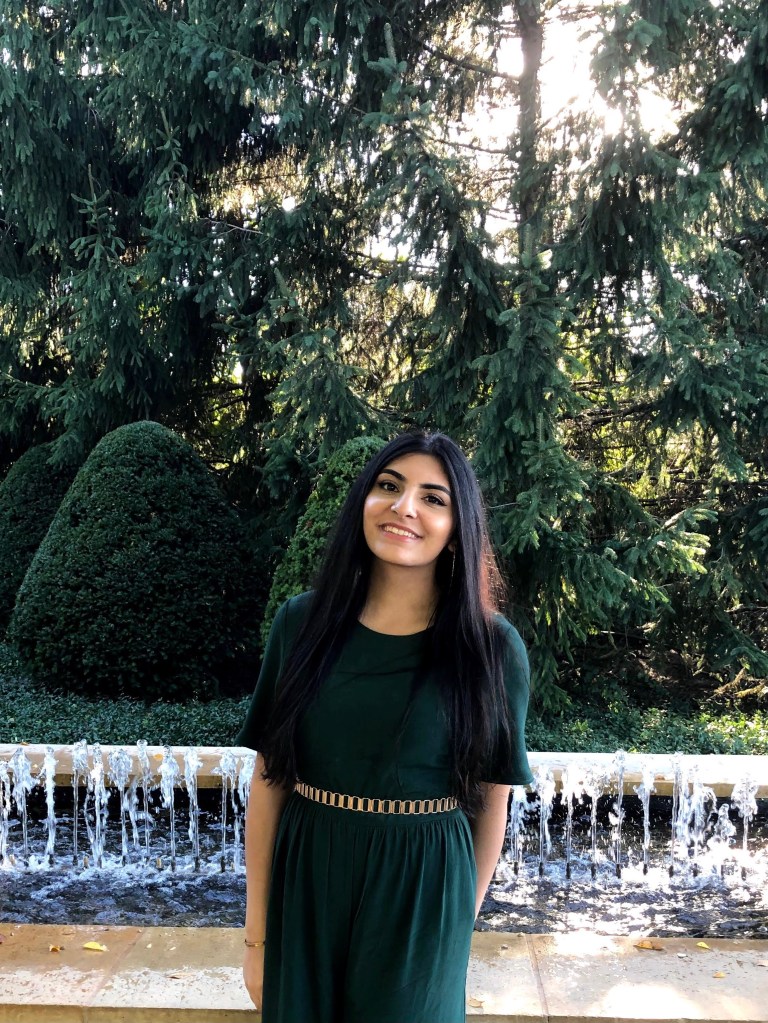 "In this play, I wanted to intertwine reality with my own imagination, so I had to research parts of the truth," Ziad said. "Also the dialogue, because part of it takes place in the 1500s, is a completely different way of speaking. … I had to [write] in a real formal manner for that part of the play."
Ziad, an aspiring actress, said the script-writing process helped her see how acting on the live stage is "a lot more exaggerated and energetic" than acting on film.
To evoke powerful emotions on stage, playwrights "need to have really clear directions for the actors," Ziad said. "You have to make sure that the dialogue you include in your play isn't really boring or monotonous. There needs to be an emotion in every single word."
The first-time playwright said her inexperience was a benefit, as she didn't spend the writing process worrying how theater critics and lifers would pick apart her piece. The play came "out of a place of passion" and "wasn't something I was scared of showing to others or producing with others," she said.
"I think that might have helped my writing because I didn't have that pressure or reputation to live up to," Ziad said. "I didn't have a certain playwright in mind that I tried to embody. I just used my own words and imagination to come up with the play."
Florell, on the other hand, had two prior scripts to reflect upon and learn from as he wrote "These Glass Lives." A two-person romance he penned was a finalist in last year's festival.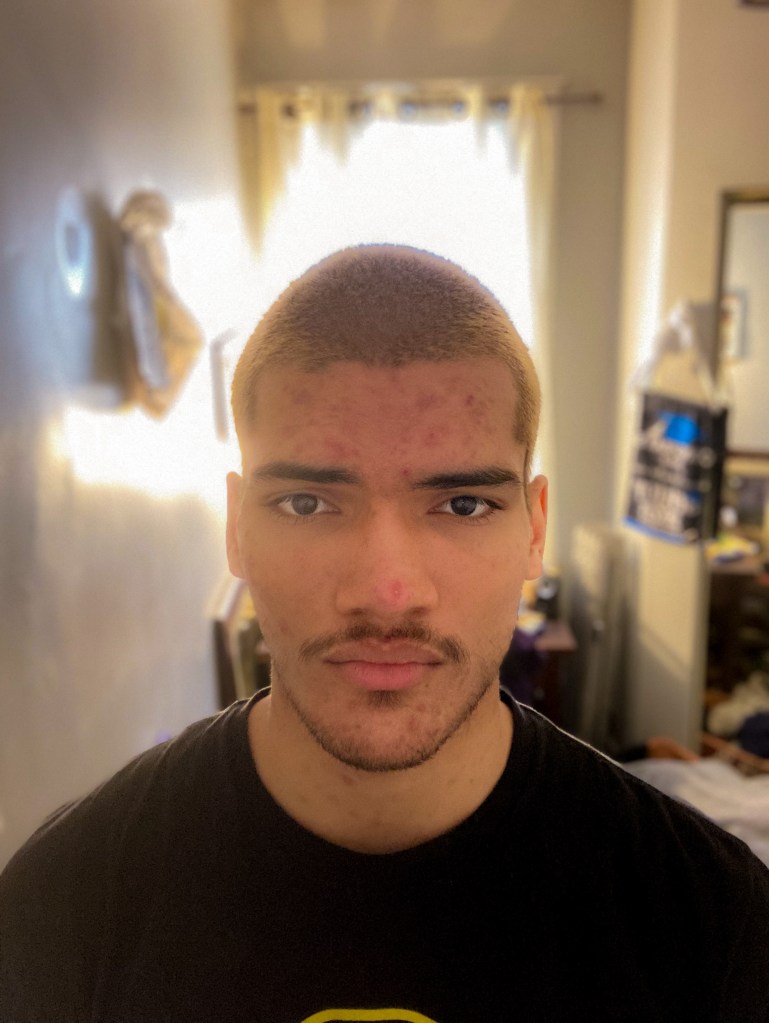 This year's submission, a reflection on 2020's fraught social and political climate, benefitted from being "one continuous scene," he said. "These Glass Lives" stands in opposition to the police "propaganda" he sees on television — namely in police procedurals, dramas and news programs, Florell said.
These productions "have tremendous power because entertainment is one of the most consumed forms of media, especially TV," Florell said. "It subconsciously affects us. If you start telling the truth on most airwaves and platforms, we would be different people."
Florell's willingness to address social issues gets to the root of the Pegasus Theatre's mission, executive and producing director Ilesa Duncan said.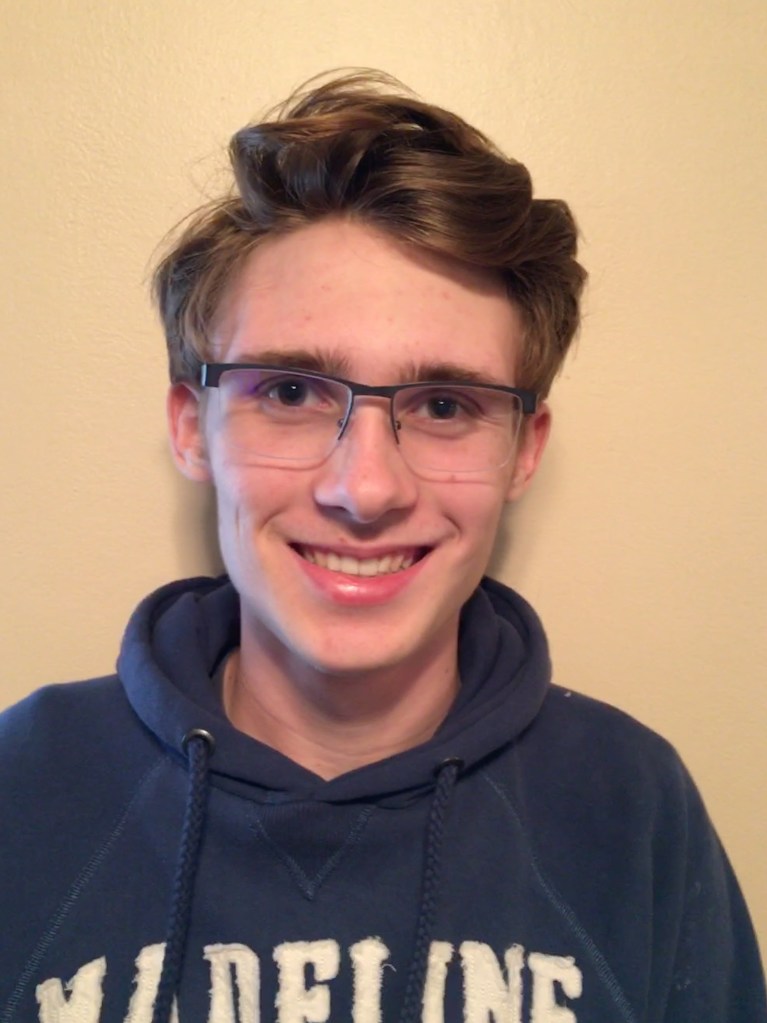 The third winner, Gaw, wrote the satire "Containment." In the play, Ohio invades its neighboring states and is "spreading like a plague." The Centers for Disease Control dispatches armed teams to the Illinois border to contain the spread.
"Pegasus is known for producing socially conscious plays," Duncan said. "We do a combination of a lot of different works, but a lot of it comes out of bringing folks together around stories that need to be told, in a way that could be accessible."
Pegaus offers residency programs in partner schools September to February, where professional playwrights work in the classroom to develop one-act plays with students.
Many submissions to the festival come through the residency students, though the pandemic limited the number of submissions this year and meant the professional artists could no longer work as closely to help the students.
"We could only email [students] through teachers to continue giving feedback on their scripts," Duncan said.
Though coronavirus caused its share of setbacks, this year it was actually "easier to connect with everyone because they didn't need to be in town" as the winning productions got underway, Duncan said. "We've been meeting over Zoom, and conducting auditions — all of that's been electronic."
In a year where the pandemic upended the entire world of theater, the productions from the young writers serve to show how "storytelling is storytelling" and will survive even the most "devastating" of challenges, Duncan said.
"Everyone across the industry has been impacted … . We can't have live shows, so it's all about figuring out how to conduct business in a way that is completely opposite of what theaters do," Duncan said. "But we are finding other ways to stay connected. I guess that's the human capacity to survive and connect."
Subscribe to Block Club Chicago. Every dime we make funds reporting from Chicago's neighborhoods.
Already subscribe? Click here to support Block Club with a tax-deductible donation.