AUBURN GRESHAM — Dozens of community members and faith leaders marched and prayed at St. Sabina Church Friday night in support of embattled pastor Father Michael Pfleger.
The event is the first in a series — #WeStandWith Father Pfleger — hosted by The Cabinet of St. Sabina. The group also is planning a prayer vigil, children's coat distribution and silent march over the next week.
Cardinal Blase Cupich shocked the city earlier in the week when he announced someone had accused Pfleger of child sex abuse in an incident dating back more than 40 years. Cupich asked Pfleger to step aside from the ministry he's led since 1981 while the Archdiocese of Chicago investigates. Pfleger has agreed and will live away from the Auburn Gresham parish.
Supporters have rallied around Pfleger. In the community march, people gave emotional testimonies and marched around the campus at 78th and Racine, stopping at the corners to pray and sing.
"Father Mike will be back, Father Mike will continue to serve our community," said Betty Swanson of Auburn Gresham. "He never lets us down, he never turned us down. He might turn us around, but he ever lets us down."
Joseph Saunders, an anti-violence activist, said he considered Pfleger a father figure.
"This ain't no religious affair, this is a family affair… That's our father you're coming against," Saunders said. "If you're coming for him, you're coming for a whole nation."
RELATED: Father Pfleger Child Sex Abuse Allegation Leaves South Side Community 'In Shock': 'He Did So Much For Us'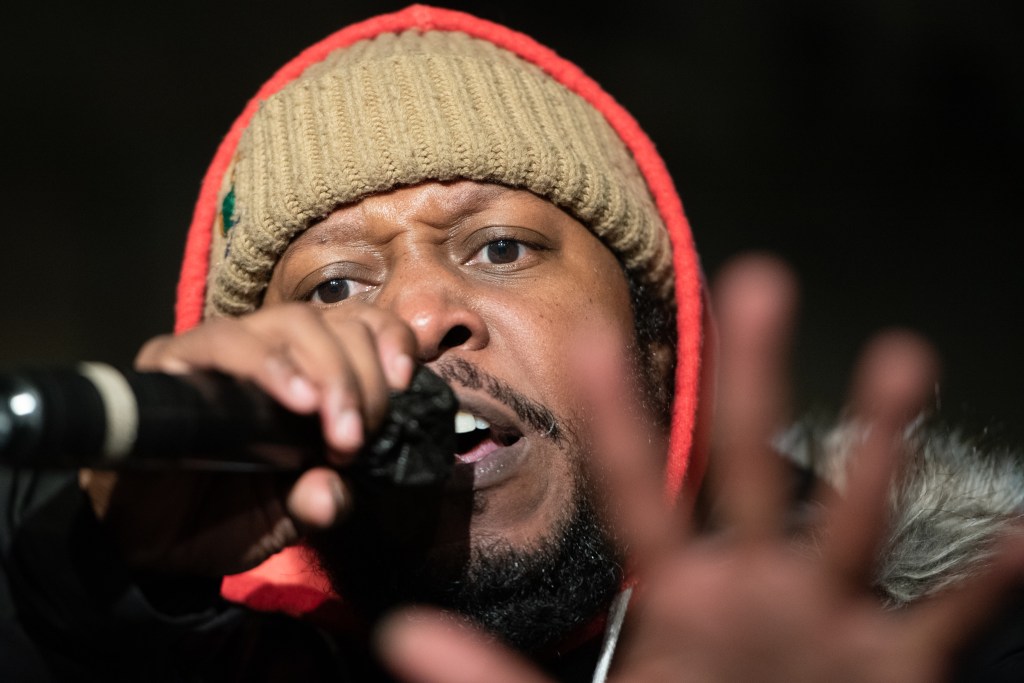 Cupich released no specifics about the nature of the allegation but the timeline would date back to the earliest years of Pfleger's ministry. He was ordained as a priest in 1975 and took the helm at St. Sabina six years later, the same year he adopted his first of two sons.
It is not uncommon for survivors not to formally report abuse by a priest until decades later. Since The Boston Globe uncovered rampant sex abuse in the area in their 2002 investigation, journalists, advocates and church leaders have documented numerous confirmed instances of priests abusing of children dating back several decades across the country. That, in turn, has prompted other victims to go public and file reports.
Cupich said in a statement the archdiocese has conveyed the allegation against Pfleger to the Cook County State's Attorney's Office and the Illinois Department of Children and Family Services. Church leaders have offered counseling services to the alleged victim, he said.
Few supporters wanted to discuss the allegation other than to say they were skeptical of it. But Reverend Dr. Beth Brown of Lincoln Park Presbyterian Church urged people to also show compassion to the alleged victim.
"The principle of non-violence means we don't ever want to demonize another person… We always want victims to be able to speak up and tell their stories," Brown said. "We are not here standing against anybody; we are here standing for Father Mike."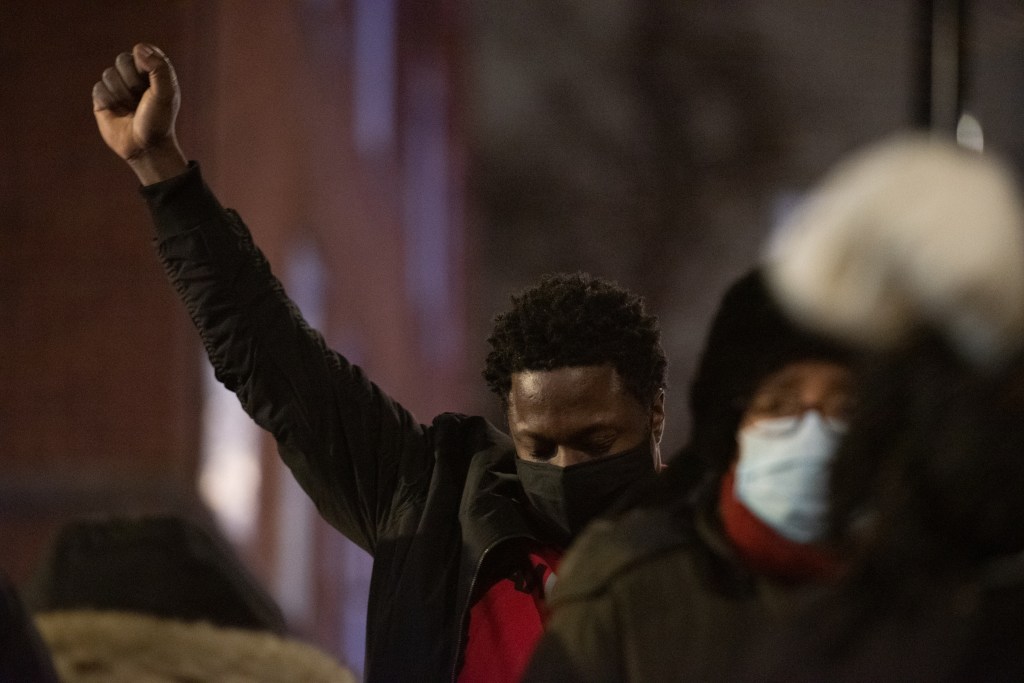 Pfleger has been unusually silent in recent days, making only one public statement on Facebook. He did not explicitly deny the allegation but said he was "devastated, hurt and angry." He said the Archdiocese has asked him not to speak out on the issue.
Father Thulani Magwaza will step in as temporary administrator. It's unclear how long Pfleger will be sidelined from preaching or what the allegation will mean for his fervent community activism work.
His supporters say they are undeterred. Sandra Jackson of Rogers Park first saw Pfleger on TV and was drawn in by his passion and energy. She commutes more than two hours on the Red Line to attend services at St. Sabina.
"The Lord drew me here, and the dynamic ministry of Father Pfleger," Jackson said. "He's anointed, and he's spirit-filled, and he's on-point all the time. He knows the word, he knows the people. And it's just beautiful. It's worth the journey."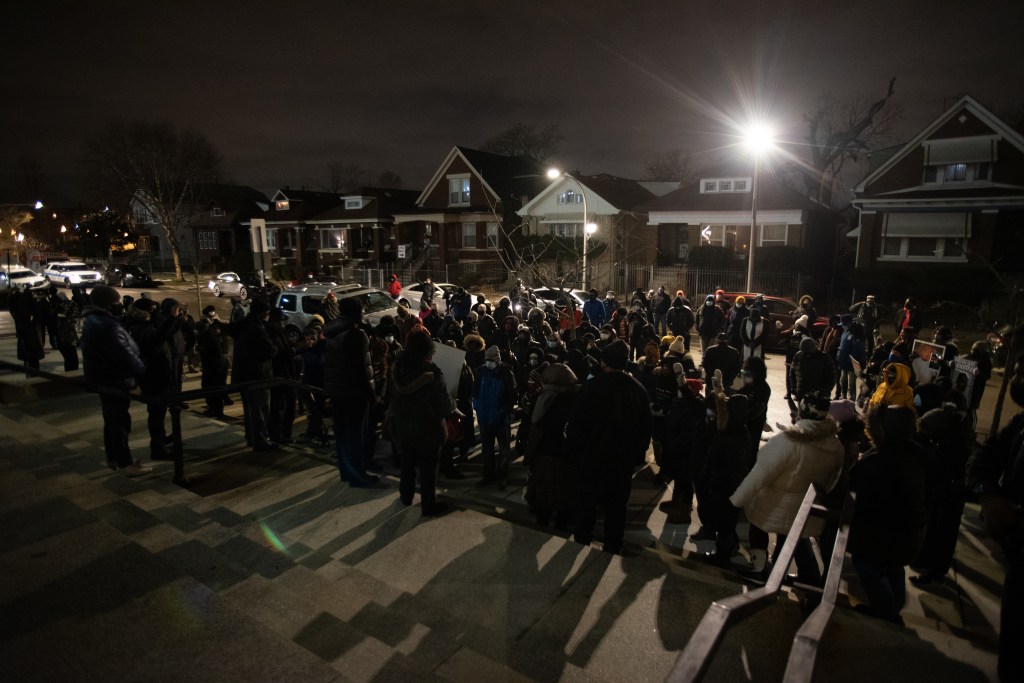 Subscribe to Block Club Chicago. Every dime we make funds reporting from Chicago's neighborhoods.
Already subscribe? Click here to support Block Club with a tax-deductible donation.