UKRAINIAN VILLAGE — After finishing up another set at a local venue, drummer Alejandro Morales should have begun breaking down his drums and cymbals.
Instead, he'd often find himself engrossed in conversations with strangers, old friends — whoever wanted to talk. He would chat with people after the bar light's came on, after the bartender needed to lock up — and long after bandmate Jeff Tucholski had loaded the tour van and collected all the money from the tip jar.
"Alex was caring. He cared about you and your problems and your interests, he was a great listener and was very compassionate," Tucholski said. "He was also wild. He was wild as hell in the best way possible — not in a destructive way, but in a way that made you feel that anything was possible. He was wild in a way that made you feel free and captured your imagination, which is part of why his personality was so attractive."
Morales, 46, died over the weekend in Puerto Rico while visiting family. His cause of death wasn't immediately clear.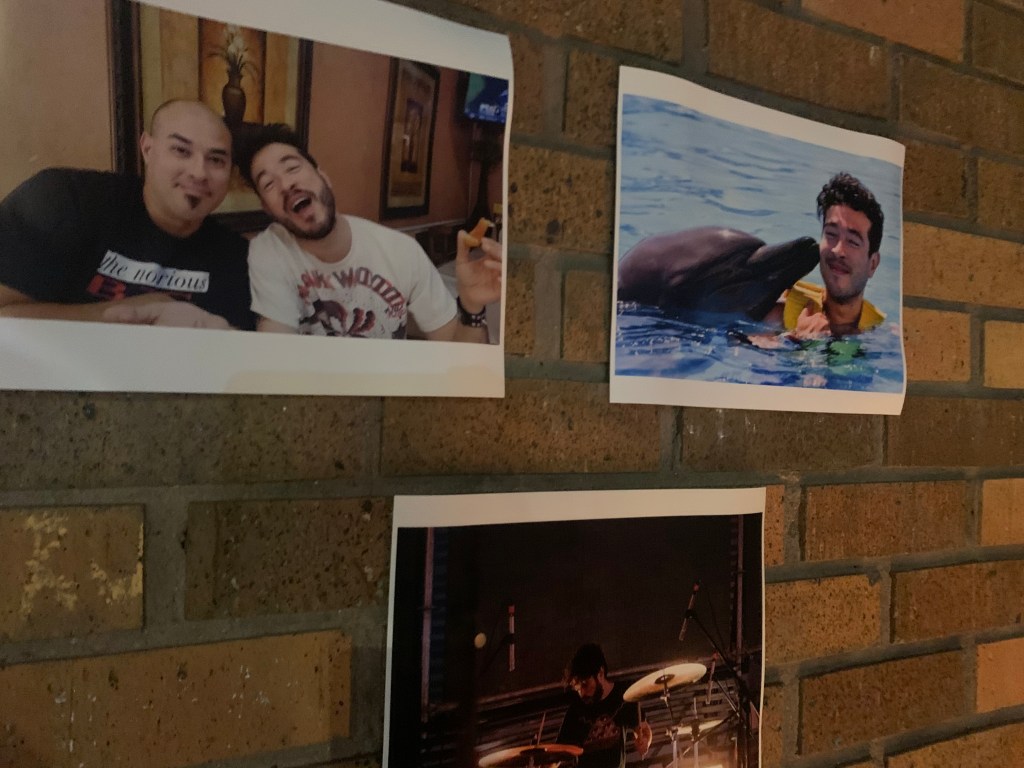 An avid punk rock fan and drummer, Morales spent his nights playing in bands throughout Chicago, spending much time on Empty Bottle's stage with punk band Running.
A resident of Humboldt Park, Morales was also a dedicated social justice activist, volunteering his free time to help small nonprofits with their finances while working as an accountant for Bickerdike Community Development.
Morales also was a radio host and treasurer for Que4 Radio, a 15-year-old streaming platform dedicated to providing an easy entry into the music industry for youth of color.
Friend and fellow Que4 Radio board member Luis Tubens said Morales was a generous friend and role model for Puerto Rican youth.
"Above all, he was a loving, caring person, independent of his skillset and his artistic capabilities," Tubens said. "You'll meet artists who are not caring people and accountants who are not loving, caring people. That was his core. … He comes from a place of love, sincerity and generosity."
Morales played many shows at Empty Bottle, 1035 N. Western Ave., where a memorial with photos, candles and handwritten notes continues to grow.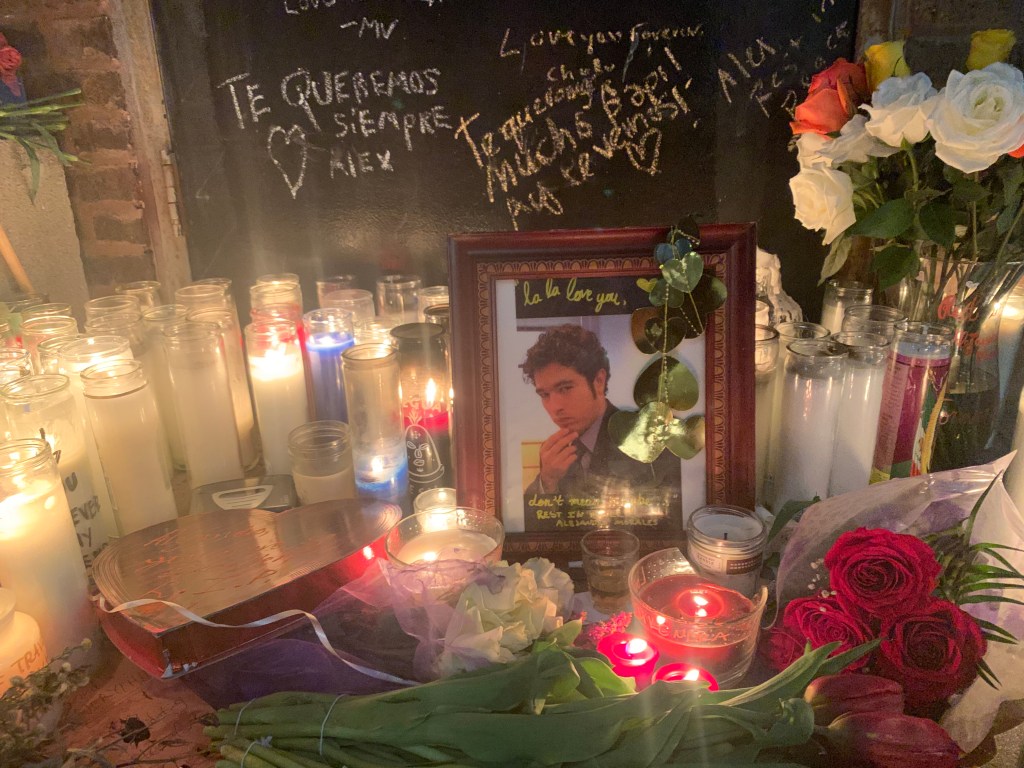 Friend and Chicago Reader music writer Luca Cimarusti described Morales as a "beacon of light" devoted to his friends and community.
"He was brilliant, like a genius. He was incredibly positive and so talented," Cimarusti said. "Beyond that, he was an incredibly caring, loyal friend. His positivity was really inspirational. It's kind of like he lived his life in a way that I wish I could. He didn't miss out on anything, he didn't regret anything. He was always looking toward the bright side."
A story Cimarusti felt illustrated his friend's lust for life was Morales' first experience in the mainland United States. Born and raised in Mayaguez, Puerto Rico, a young Morales spontaneously decided to fly to a mainland city to see a Sonic Youth concert. After that, he decided to stay.
"He was always on the hunt for something a little weird, a little adventurous," Cimarusti said. "Then he would just live as it happened. He wouldn't worry too much about the outcome; he would just follow his heart."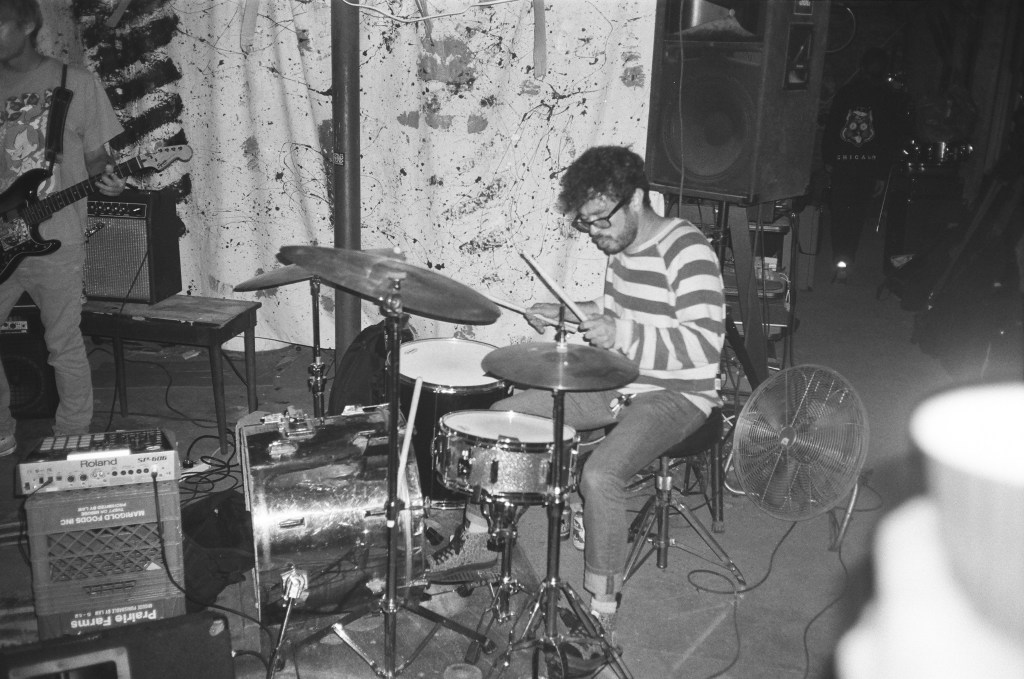 'Every Chicago Band Is Now Losing Their Biggest Fan'
Morales moved to Muncie, Indiana, in 1995 to attend college at Ball State University. He eventually moved to Chicago, where he began playing music and working in the nonprofit world.
Morales played drums in several Chicago bands. One night in 2007, he was playing with a band at Phyllis' Musical Inn in Wicker Park when he met Tucholski.
"We hit it off at the show, and then after that we would see each other at shows around town at Empty Bottle," Tucholski said. "We ran into each other on the No. 66 Chicago Avenue bus one night on the way home from work, this is 2009 now, and he had recently been jamming a bit … and he asked me if I wanted to 'play some hardcore punk,' to which I answered, 'No.' We started Running after that."
The punk band played for more than 10 years touring, writing and recording. At one point, Running flew to Puerto Rico and played in San Juan and in Morales' hometown.
Morales loved any music with a "damaged vibe," Tucholski said. His favorite band was The Fall. In addition to Running, he played in noise band Piss Piss Piss Moan Moan Moan.
"He also loved the Wild West nature of Chicago. It's still a place where, on some level, anything goes," he said. "I think he enjoyed the Midwest community feel that Chicago offered while at the same time having the big-city amenities, vibe, nightlife."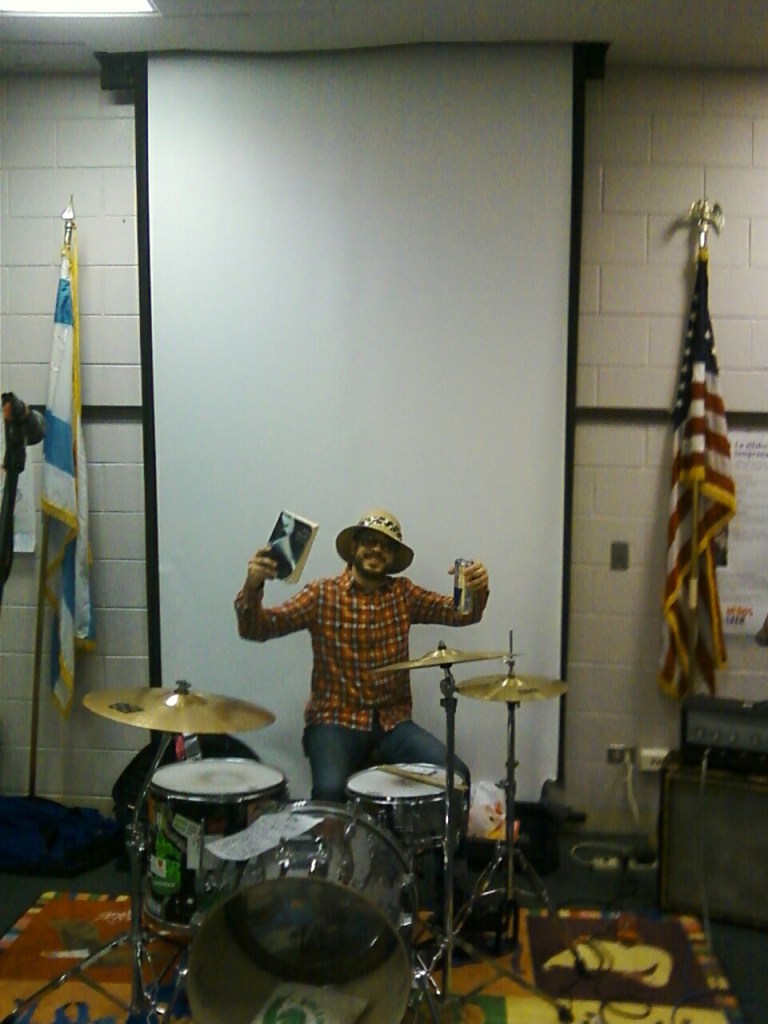 Morales was famous among friends for his almost "encyclopedic" knowledge of '90s music. He had a massive record collection and was always ready to suggest an obscure album, Cimarusti said. He was a devoted and knowledgable concert-goer, too.
"He was a pillar of the community," Cimarusti said. "A huge presence. Every Chicago band is now losing their biggest fan. So many people are losing a friend, a good friend. It's really hard to really fathom the void that we're all gonna experience."
Drummer By Night, Accountant By Day
Morales worked for the The Resurrection Project, a social services nonprofit in Pilsen, from 2007 to 2013. Part of his job was giving tours of Pilsen murals. On one tour, he met Tubens, who was leading a mural tour for another group.
Despite being competitors, the pair became fast friends.
"We laughed at how we were two Puerto Ricans giving tours of Pilsen, but we both recognized the sincerity and passion we had for delivering the true history of the neighborhood," Tubens said.
Later, Tubens knew Morales as as a board member of the Segundo Ruiz Belvis Cultural Center, an organization dedicated to the preservation and cultivation of Puerto Rican culture. While Morales was immensely proud of being Puerto Rican, he did not fit the "archetype" of a "typical Puerto Rican man," Tubens said.
Instead of salsa and reggae-ton, Morales unapologetically listened to alternative punk rock, Tubens said.
"What he played as an artist, and the culture that also he was a part of … that is not something many Puerto Ricans identify with," he said. "You'll have Puerto Ricans that identify with that and reject Puerto Rican culture. He said, 'I can do both.' He said, 'I'm Puerto Rican, born and raised in Puerto Rico, yet I still identify with this other form of culture.'"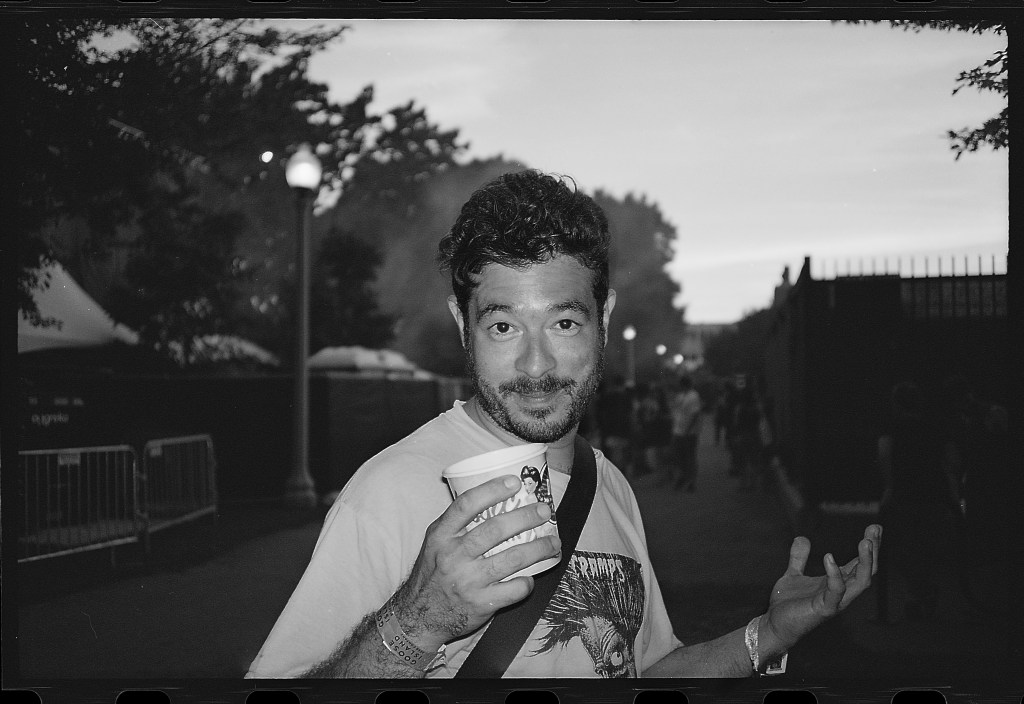 At no charge, Morales spent his free time outside his own music and nine-to-five jobs managing Que4's financials. He helped the group attain nonprofit status five years ago.
"Chicago has lost somebody that was very well-versed in non profit financial literacy, somebody who's very good at understanding nonprofit financial things and was always willing for free to help you," Tubens said. "If your organization was for the betterment of people, he wanted to use his skills to help you out."
Most recently, Morales worked for Bickerdike Redevelopment Corporation, a community housing organization in Chicago. He started as a bookkeeper two and a half years ago and was quickly promoted to accountant, Bickerdike shared in a Facebook post.
"While many in Chicago knew him for his music, we knew him as someone who embodied our mission and supported our work," the post said.
"He fought for our communities against gentrification, injustice, inequality and inequity. Alex lived every moment of his life with zest and inspired those around him to do the same. His sense of humor and seemingly endless energy will be missed by all who knew him, but his positive influence will remain in all of our hearts."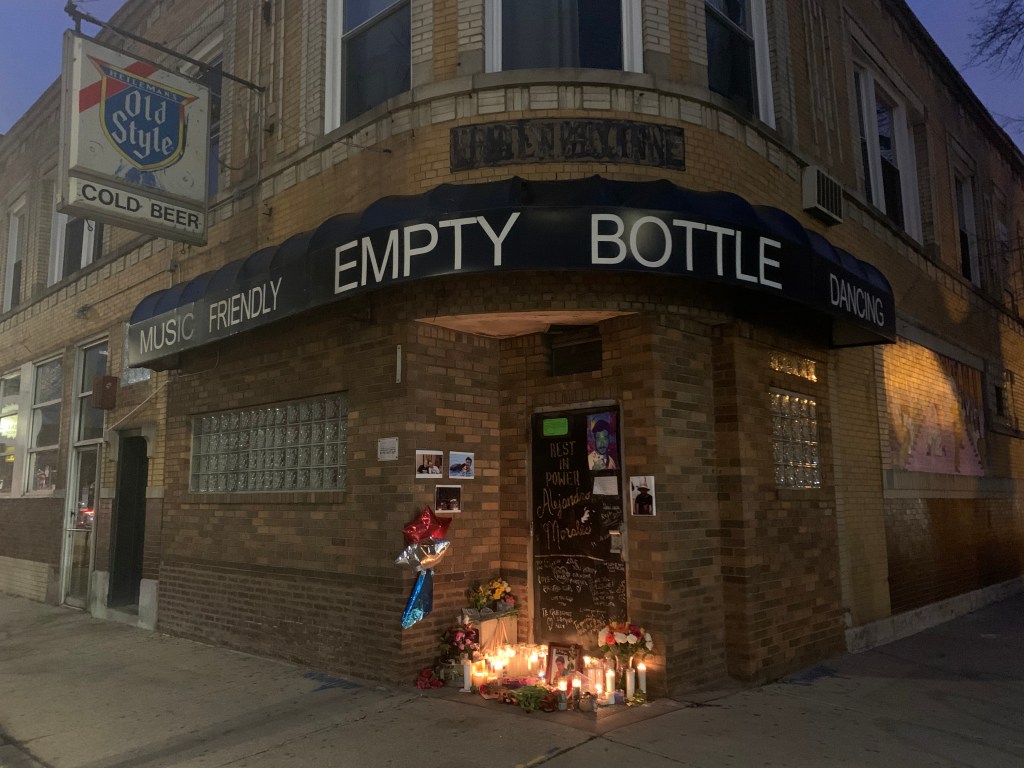 Subscribe to Block Club Chicago. Every dime we make funds reporting from Chicago's neighborhoods.
Already subscribe? Click here to support Block Club with a tax-deductible donation.