LAKEVIEW — The historic Southport Lanes, which closed in September due to the coronavirus pandemic, could have a shot at reopening thanks to a "lifesaving" grant from the state.
Southport Lanes, which opened at 3325 N. Southport Ave. 98 years ago, received a $70,000 Business Interruption Grant at the end of December, said owner Steve Soble.
"It's lifesaving for the business," Soble said. "This will probably get us through the worst of winter, and then we've got a chance to open the outdoor seating again in March."
The bowling alley and billiards hall previously announced it was permanently closing because of the pandemic, which has devastated bars, restaurants and other small businesses with months of closure and capacity limits.
At Southport Lanes, sales were down nearly 80 percent from last year, and its bowling alley was never able to reopen under the state's guidelines, Soble said.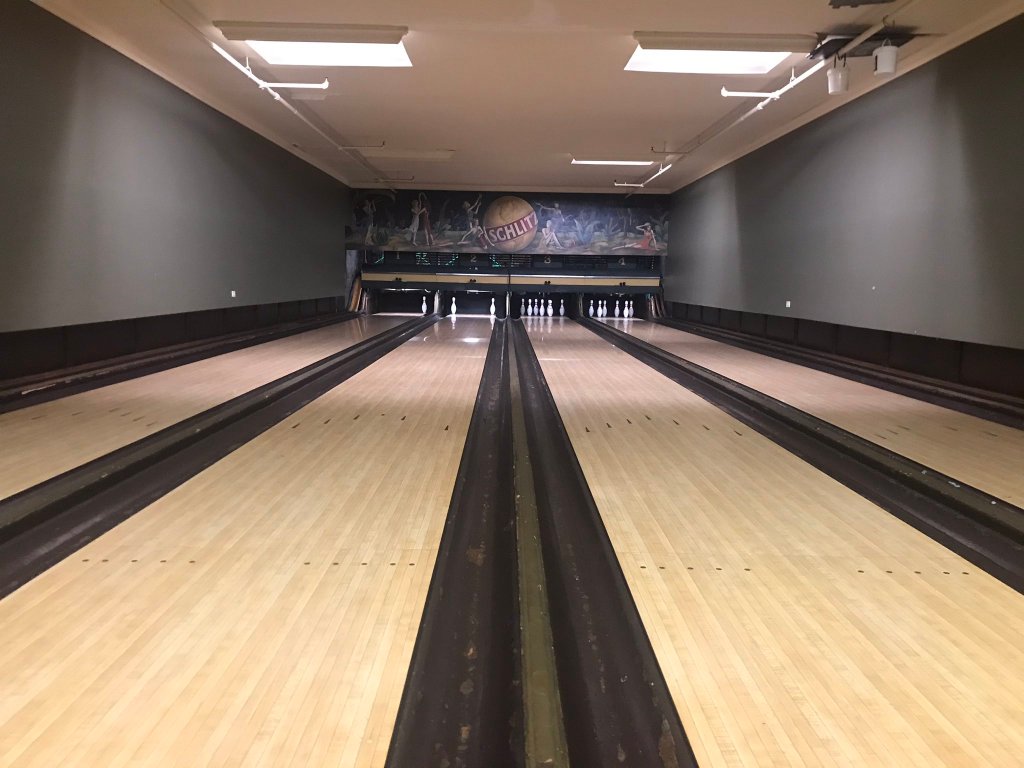 But with the new grant — and an expected second round of Paycheck Protection Program funding from the federal government's latest stimulus package — Southport Lanes stands a fighting chance at reopening, Soble said.
"Chances are very good that with the grant and the PPP, we'll have enough money to reopen," Soble said. "Hopefully in the spring if [the city and state's coronavirus guidelines] allow bowling."
The state grant has allowed Soble to retain Southport Lanes' general manager and catch up on the business' rent and other past-due bills, he said. It will also help him renew the business' license with the city, which expires in February and costs $10,000 to replace.
"I got my first full night of sleep after receiving the grant," Soble said. "I'm feeling very optimistic about everything right now."
When Southport Lanes announced its closure in September, neighbors who were devastated by the news crowded at the bar on its last night to pay tribute to the bar's history in Chicago.
Southport Lanes has long been a part of Chicago lore given its history as a classic tavern that turned into a speakeasy and brothel during Prohibition.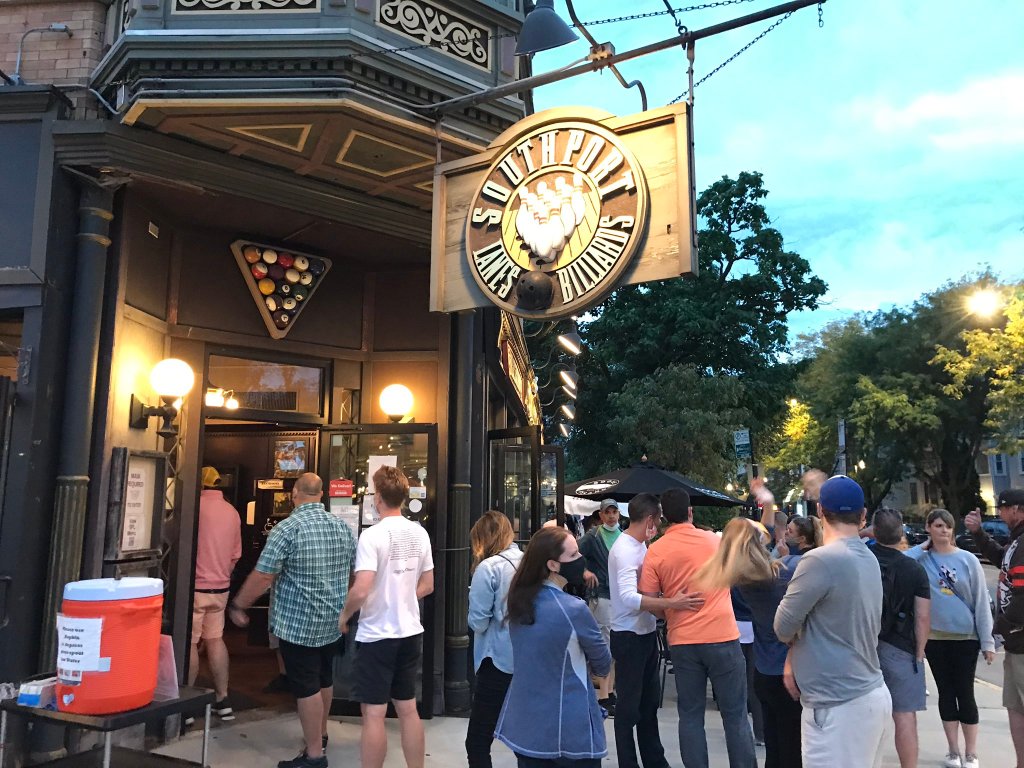 The bar was built by Schlitz Brewery around 1900 and named The Nook. But in 1922, federal laws banned brewers from owning taverns, so its name was changed to Southport Lanes and four hand-set bowling lanes were added.
The tavern became a speakeasy with an upstairs brothel during the 1920s, according to Southport Lanes' website. The building still has a dumbwaiter that was used to bring refreshments to the women and their clients.
When Prohibition ended, a building was built to the east of the bar room, which Southport Lanes now uses as the billiards room. This building originally housed an illegal gambling facility, but it became a beer hall for rent and a local polling place in the 1950s.
Soble said they didn't know about Southport Lanes' off-track betting parlor until they pulled the phone wires sometime after he bought the bar and grill from its former owner, Leo Beitz.
"He also told me there was a secret room where, legend has it, Mayor Anton Cermak would hold a weekly poker game," Soble previously said.
Since Soble bought the place in 1991, Southport Lanes has also hosted memorable guests like the entire Cubs team for a surprise party for Ryan Dempster in 2004 and actor Al Pacino while he was in town filming the 1992 drama "Glengarry Glen Ross."
"I'm so thankful for the state for giving us a chance to stay open," Soble said.
Jake Wittich is a Report for America corps member covering Lakeview, Lincoln Park and LGBTQ communities across the city for Block Club Chicago.
Subscribe to Block Club Chicago. Every dime we make funds reporting from Chicago's neighborhoods.
Already subscribe? Click here to support Block Club with a tax-deductible donation.