IRVING PARK — The owners of The Churro Waffle in Irving Park shut down their restaurant this week to memorialize two family members killed in a hit-and-run crash in Gage Park just before Christmas.
Giovanny Bucio, 12, and Araceli Gutierrez-Banuelos, 48, were killed by a motorist who then drove off Dec. 23 in the 3100 block of West 55th Street.
Giovanny's parents, Angel and Sandy Bucio, work at Churro Waffle alongside his cousin, Stephanie Bucio, who is the manager. Angel Bucio is a cook and Sandy Bucio works as a server.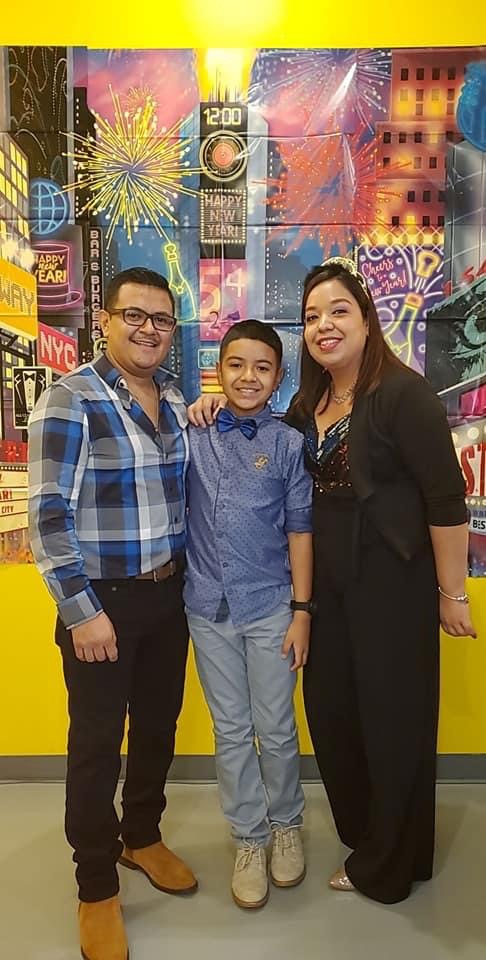 Gutierrez-Banuelos is Sandy Bucio's sister-in-law and Giovanny's aunt. The Bucio family held a wake and funeral for the two Monday and Tuesday.
"He and his aunt were just running to Walgreens that day to pick up some stuff, and they never made it back home," Stephanie Bucio said. "It's scary."
Giovanny and Gutierrez-Banuelos were walking back from the store about 7 p.m. the day before Christmas Eve when the driver of a dark-colored sedan hit them as they crossed the street, police and their family said.
Gutierrez-Banuelos was found near the curb after she was hit, the family said.
"People told us the car looked like it was speeding when it hit them and just drove off," Stephanie Bucio said. "From the impact, he was thrown under another parked car." 
Giovanny was taken to Comer Children's Hospital and pronounced dead about 9 p.m. Gutierrez-Banuelos was taken to University of Chicago Medical Center, where she was pronounced dead about 9 p.m. 
Police are still investigating and no one is in custody. 
Family described Gutierrez-Banuelos as a "cool aunt" who was full of life and always had a smile on her face. Giovanny was a gamer and fan of "Fortnite," Stephanie Bucio said. His father had bought his son a new Playstation for Christmas.
"Giovanny loved to play UNO at family gatherings. He'd always bring those cards out or he'd get people to play Monopoly," Stephanie Bucio said. "He was so competitive. But he was also so friendly and kind."
Giovanny was also a talented student at Boone Elementary School, 6710 N. Washtenaw Ave. Teachers suggested he could start high school early because he was doing so well, Stephanie Bucio said.
Their deaths are the latest tragedy to hit the Bucio family.
In October 2018, a fire broke out at the business five months after it opened. It took an entire year to rebuild and reopen. But about five months after they reopened, the coronavirus pandemic hit and indoor dining was halted to prevent spread of COVID-19.
The Bucio family launched a GoFundMe on Saturday to help cover funeral costs. It blew past its $10,000 goal in two days, raising more than $16,500. The Bucios plan to end their fundraiser now that its goal has been met.
"We're all just kind of hanging in there, and it's honestly so overwhelming. We're so grateful," Stephanie Bucio said. "There aren't words to express the gratitude our family feels towards the community for this."
A separate GoFundMe in support of Gutierrez-Banuelos' family, created by her niece, Ana Flores, will continue to collect donations. It has raised $4,195 of its $10,000 goal as of Tuesday.
Police described the car from the hit-and-run as a dark-colored Chevrolet Malibu made between 2009 and 2012. It was last seen with frontend damage near the driver headlight assembly area.
Anyone with information about the hit-and-run is asked to call investigators at 312-745-4521. 
Subscribe to Block Club Chicago. Every dime we make funds reporting from Chicago's neighborhoods.
Already subscribe? Click here to support Block Club with a tax-deductible donation.