WEST RIDGE — Two mange-stricken coyote pups were rescued last week from Rosehill Cemetery and are now being treated at a suburban wildlife center.
Chicago Animal Care and Control captured two mangy coyote pups from the cemetery on Christmas Eve and brought them to Flint Creek Wildlife Rehabilitation in suburban Barrington, said Dawn Keller, the rehabilitation center's executive director. Flint Creek is the primary caregiver for wildlife captured in Chicago.
The pups — less than one year old — have lost much of their fur to mange and became a curious and concerning sight to visitors of the cemetery.
After several calls from worried onlookers, the emaciated pups were saved just before a cold spell that could have been fatal for them, Keller said.
"We were on hold pending their capture, and we were thrilled to get the call that they were captured on Christmas Eve," Keller said. "They're in rough shape, [but] they're responding well to treatment."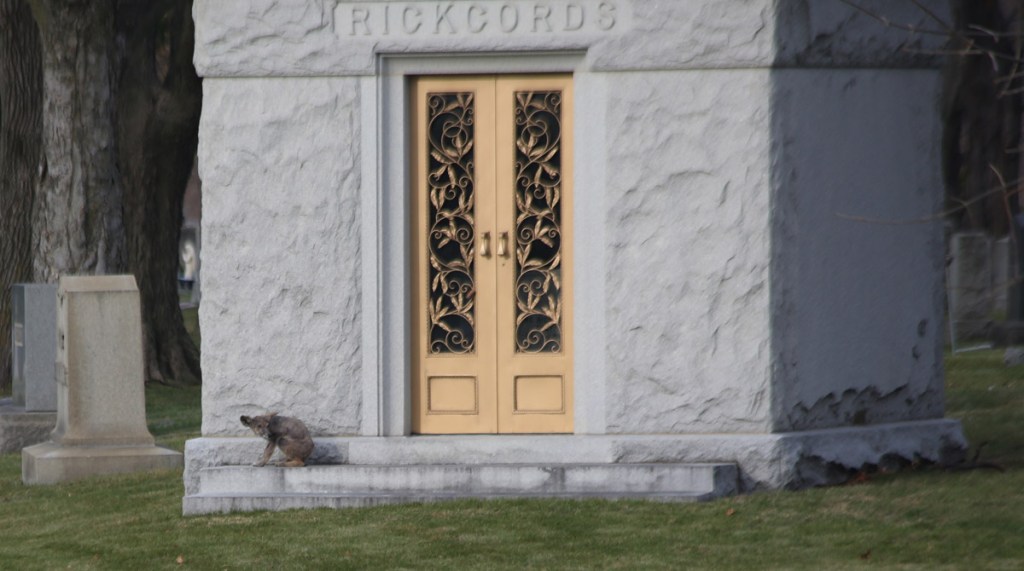 The coyote pups were born this year to a pack that lives in Rosehill Cemetery, 5800 N. Ravenswood Ave., and the adjacent West Ridge Nature Preserve.
The cemetery and nature preserve are popular walking and running destinations, and they attract wildlife spectators and photographers.
This fall, visitors of the Rosehill Cemetery began documenting coyote pups who had patchy fur and who were emaciated. Their condition only worsened over time.
RELATED: Coyote Who Bit Boy In Lincoln Park Wont Be Euthanized, Has Been Named 'Mercy'
Photos shared on social media show the two coyote pups in late December without fur and undersized.
Wildlife enthusiasts inundated Flint Creek Wildlife Rehabilitation with calls about the pups, Keller said, so she got in touch with the city's animal control agency, which also had been alerted.
Animal control workers rescued the coyotes Christmas Eve. Temperatures plunged in Chicago that day. The pups, without adequate fur cover, would have perished in the cold if they had not been rescued, Keller said.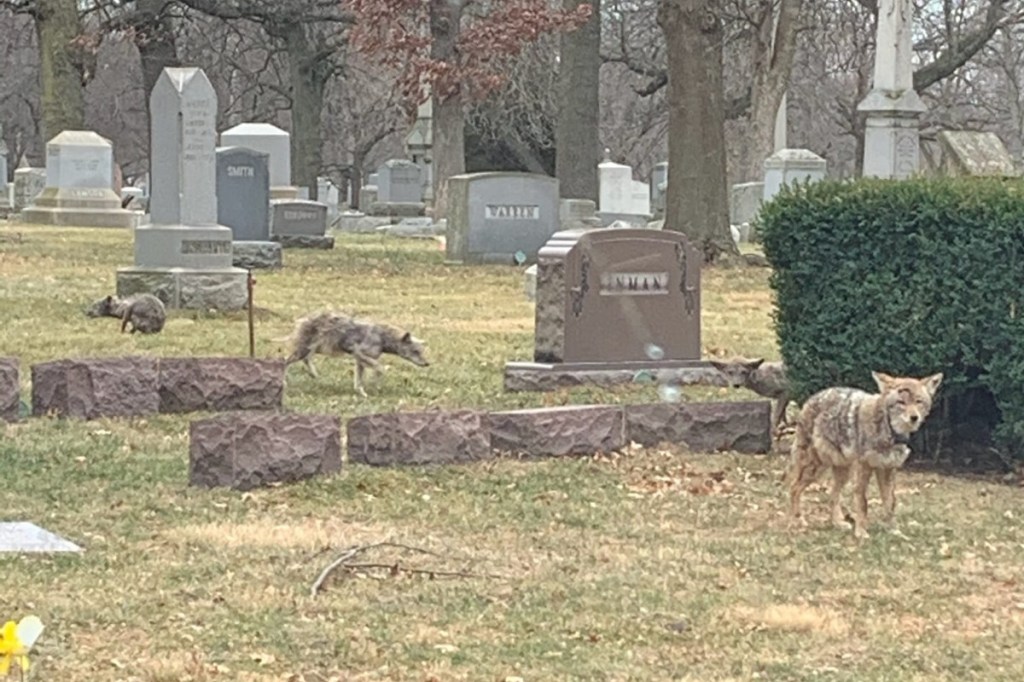 The pups were confirmed to have sarcoptic mange, a contagious disease contracted by microscopic mites. The mites burrow into a coyote's hair follicles, causing the coyote to shed its fur.
The disease causes extreme illness, with conditions including dehydration and emaciation, Keller said. Mange is fatal if not treated.
But the rescued pups still had some of their strength and are taking to their treatment, Keller said. About half of all coyotes treated for mange survive, she said.
"Unfortunately, we've seen a lot of it this year," Keller said. But "they're eating well, responding well."
The pups will continue to recover at Flint Creek's Barrington wildlife refuge. If they recover enough to be reintroduced to their home at Rosehill, there will be no public announcement, Keller said.
Flint Creek has taken in multiple attention-grabbing animal cases, including the coyote that bit a boy in Lincoln Park last winter and the Chicago River animals contaminated in an oil spill near Bridgeport's Bubbly Creek. The nonprofit, donor-funded agency works to rehab these animals, but it doesn't make a show of reintroducing them into the wild.
Human attention is often not what's best for wild animals, Keller said.
West Ridge neighbors helped to save the pups by getting them on the radar of wildlife professionals, but not everyone is fond of having coyotes in their areas, Keller said.
"The neighbors in this area have been great. I'm really relieved," she said. "But coyotes are still maligned, unfortunately."
To donate to the nonprofit Flint Creek Wildlife Rehabilitation, click here.
Block Club has a goal of reaching 15,000 subscribers by the beginning of 2021 to show Chicago supports local news. We're almost there and only have a few days left! Get a subscription now and you'll get a free tote bag. Subscribe or buy a subscription as a gift here.



Already subscribe? Click here to support Block Club with a tax-deductible donation.