UPTOWN — Chicago's most beloved music venues and theaters, closed since the spring and hit hard by the coronavirus pandemic, might have some hope now that there's federal aid coming — but it's not certain yet they'll be saved.
The $15 billion Save Our Stages bill was signed into law Sunday as part of the federal government's $900 billion pandemic stimulus package. The arts legislation is meant to provide a financial lifeline to independent venues struggling through coronavirus, even if theaters won't open anytime soon.
The aid comes after months of venue owners pleading for federal assistance, saying the industry was in dire straits without immediate support.
Live entertainment venues have largely been closed since the spring. In September, representatives of the 40 venues making up the Chicago Independent Venue League — known as CIVL — said 90 percent of local music halls would not survive another six months without financial help.
That means the federal relief could be a lifeline.
But the program's success will hinge on its implementation and rollout — details that have yet to be finalized, industry sources said.
"A lot of places are approaching the edge of the cliff pretty quickly," said Billy Helmkamp, co-owner of The Whistler and Sleeping Village. "With Save Our Stages passing, that's tremendously helpful. That give us more runway. But we still have a lot of work to do."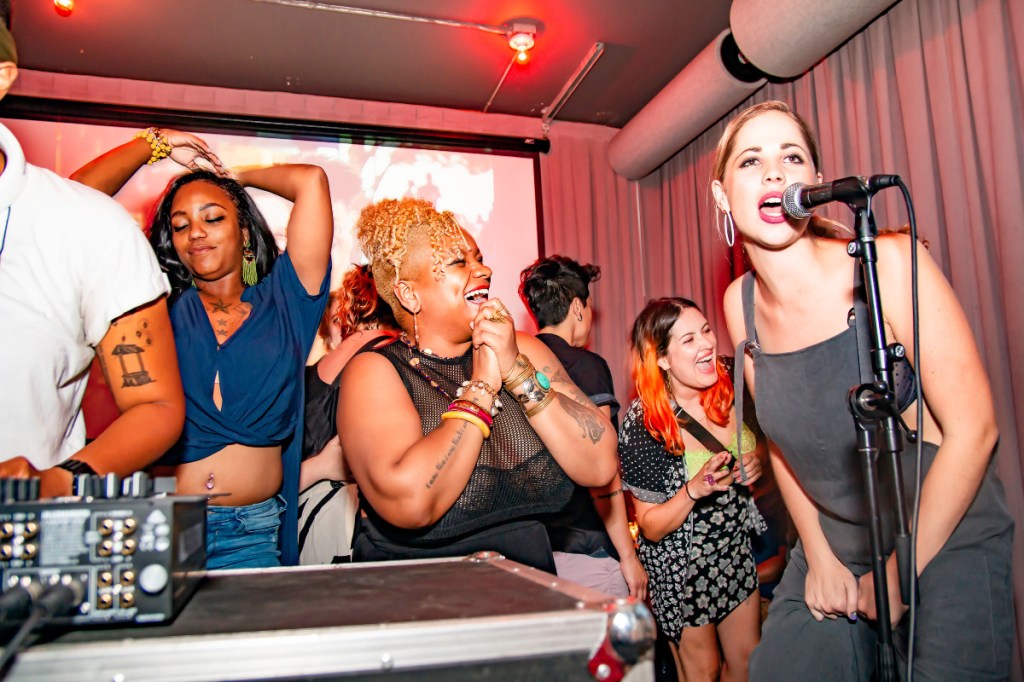 Save Our Stages earmarks funding for independently owned live entertainment venues, museums, cultural institutions and art and entertainment agencies.
About $2 billion will go to entertainment companies with fewer than 50 employees, according to nonprofit group Americans for the Arts.
The bill will seek to help the most beleaguered venues first, with top priority being companies whose revenue dropped 90 percent or more in the last nine months of 2020 versus the same time period in 2019. Businesses that lost 70 percent of their year-over-year income will be next in line.
Qualifying businesses could receive up to 45 percent of their 2019 revenue, according to Americans for the Arts. The initial grant amount is capped at $10 million per business.
Many of Chicago's independent theaters and music halls that have been closed since the pandemic started likely will be eligible for the first priority of Save Our Stages funds, according to industry experts. Wicker Park's Subterranean could be among those first in line, owner Robert Gomez said.
Subterranean has been closed since the beginning of the pandemic. Beat Kitchen, Gomez's other business, has remained open for patio and takeout service. That is operating at no more than 30 percent of normal business operations, so it's unclear to Gomez when it would qualify for assistance.
Knowing relief funds are in the works is better than nothing, said Gomez, who co-chairs the CIVL advocacy group.
"We were at this dismal outlook of, 'How do we get through the winter?'" Gomez said. "So, we hope it will be a tremendous lifeline."
But there are many unknowns with how the Save Our Stages money will roll out.
The bill gives the Small Business Administration authority over disbursement and leaves many of the fine details up to the federal agency, advocates say.
It is unclear if the funds will be routed through banks, Gomez said. That was the case with Paycheck Protection Program loans, which left some small businesses saying banks favored their customers with larger lines of credit, keeping mom-and-pops from much-needed funds.
It also is unknown if bars that sometimes host live music will be eligible, Gomez said. Still another complication is some venues have their ticket-selling enterprise routed through another business, and it is unclear if venues will be bailed out alongside their sister companies, Gomez said.
"It's so vague," Gomez said.
Not all entertainment companies have gone dark through the pandemic. The Neo Futurists theater company in Andersonville turned its mainstay show into a popular and money-making digital edition.
The Neo Futurists lost about 30 percent of its yearly income through the pandemic, said Jorge Silva, the company's managing director. That means the theater likely wouldn't be eligible for the initial rounds of Save Our Stages grants, but some relief funding will go a long way to securing the business' future.
"We're doing fine with the [virtual] show, but that doesn't account for the revenue from people coming in on a weekly basis," Silva said. "We're still operating at a loss over previous years."
Save Our Stages funding may help venues endure through the winter. But in Chicago, it does not ensure they will reopen anytime soon.
Performance venues remain off-limits under the state's COVID-19 safety measures. Even when restrictions on theaters were temporarily rolled back in the summer, many businesses remained closed.
That's because there are financial and logistical hurdles to reopening a performance venue. Bands and stage shows, for example, might not be available or willing to perform. Reopening and putting on shows requires significant costs, and funds may not be there after the winter.
But what Save Our Stages can do is help some venue owners stop thinking about how they'll get through the week and start considering a time when live music and theater are possible once again, advocates said.
"Just seeing that light at the end of the tunnel is huge for us," Helmkamp said. "A big part of the problem is uncertainty. The picture is becoming more clear."
Block Club has a goal of reaching 15,000 subscribers by the beginning of 2021 to show Chicago supports local news. We're almost there and only have a few days left! Get a subscription now and you'll get a free tote bag. Subscribe or buy a subscription as a gift here.



Block Club Chicago's coronavirus coverage is free for all readers. Block Club is an independent, 501(c)(3), journalist-run newsroom.
Already subscribe? Click here to support Block Club with a tax-deductible donation.