NORTH LAWNDALE — Neighbors came together over the weekend to light up hundreds of trees along a mile-long stretch in the heart of North Lawndale.
Volunteers spent weeks preparing for Light Up Lawndale by decorating trees with holiday lights and ornaments along the span of Douglas Boulevard. The lights are centered on the meandering trail running through the greenway's wide median, which is dotted with small parks and plazas.
Organizers also hosted a giveaway at St. Agatha Church and Stone Temple Missionary Baptist Church along Douglas Boulevard during the lighting ceremony.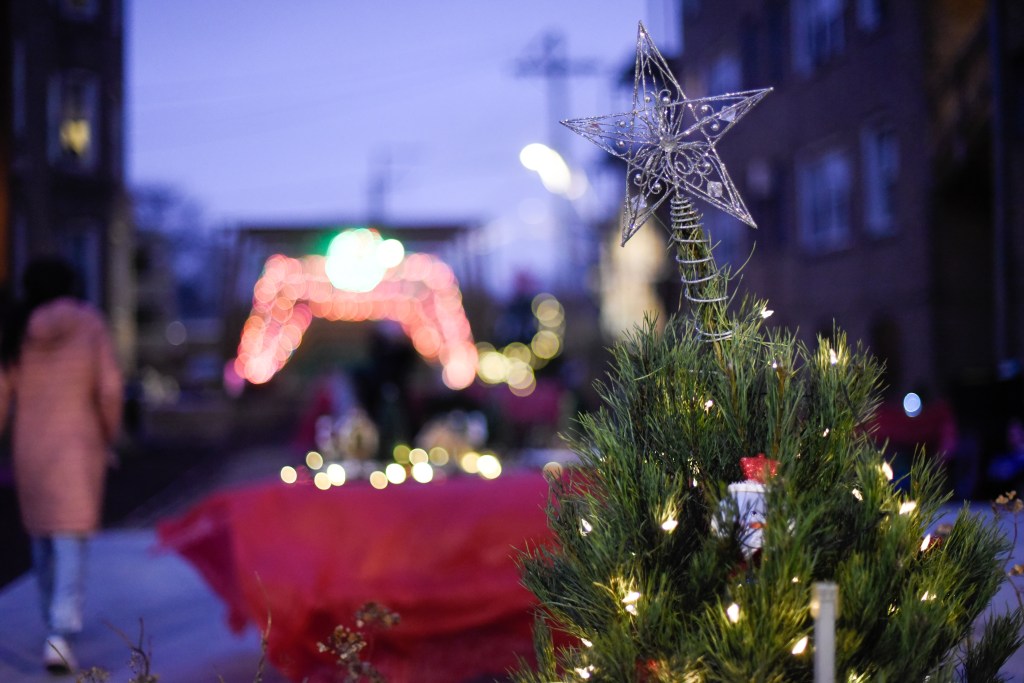 Neighbors said it was the first time they'd ever seen a holiday light show of this size in the neighborhood. Douglas Boulevard typically doesn't have decorations along the public way, resident Keisha Smith said.
"They never had it up here before. This is real nice for the kids because they ain't at school, doing Christmas things at school. I love it," she said.
The lights bring neighbors together during a time of isolation by building a sense of pride over the often-unseen beauty of North Lawndale, Smith said. She hopes neighbors "might bring the kids to walk through the park to see the lights."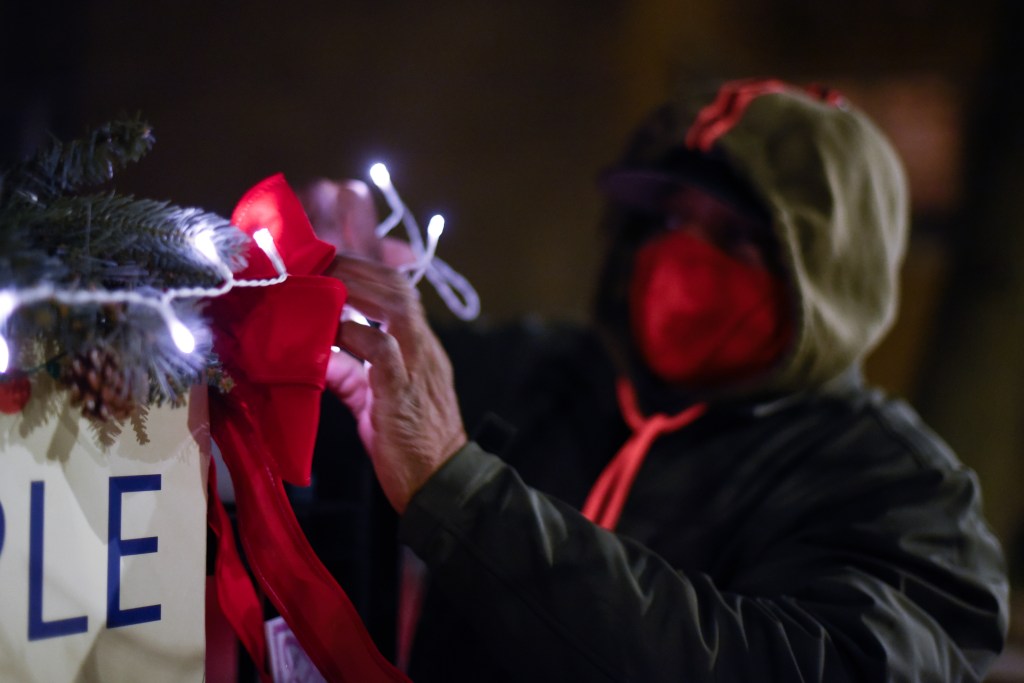 The city's 19 landscaped boulevards were designed to connect major parks and extend their greenery and space for recreation into the neighborhoods. But not many residents and visitors take advantage of the trails and fields along Douglas Boulevard, in part because of crime, said organizer Princess Shaw.
"This place is underutilized. So why not spruce it up, make it worthwhile?" Shaw said. "Now they have a reason to use it."
Getting neighbors active and engaged on the illuminated parkway will also be a show of unity that will help to reclaim the streets of North Lawndale, Shaw said. When residents feel a sense of ownership and pride in their community, neighbors can keep an eye out for each other and keep their streets safe, Shaw said.
"Those neighbors, now when something is happening, they're going to look out the window and say, 'No. This is not right,'" Shaw said. "Versus before, [they'd think,] 'It's too dark. I don't want to take the chance of being robbed or just being in that dark space.'"
Shaw organized Light Up Lawndale because holiday lights were integral to the Christmas celebrations of her childhood. She wanted kids to feel worthy of beauty and to feel magic from the twinkling lights without traveling Downtown to the Magnificent Mile.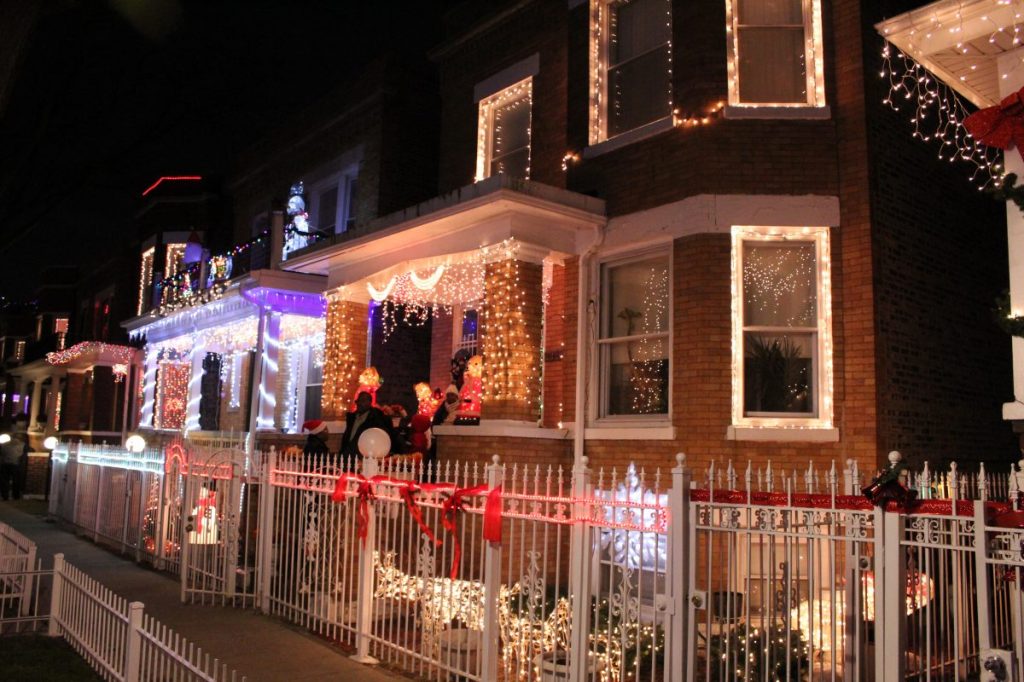 Last year, Shaw helped organize a revival of the spectacular holiday lights members of the 3300 block of West Flournoy block club had been putting on for generations.
The tradition fell out of favor in recent years until Shaw coordinated with the residents to go all-out on their holiday decorations once more. Shaw hopes others in the neighborhood will build on that momentum and be inspired to decorate the neighborhood in coming years.
"Why are we not able to embody that same type of feeling and put it in other areas and watch it grow that way?" she said.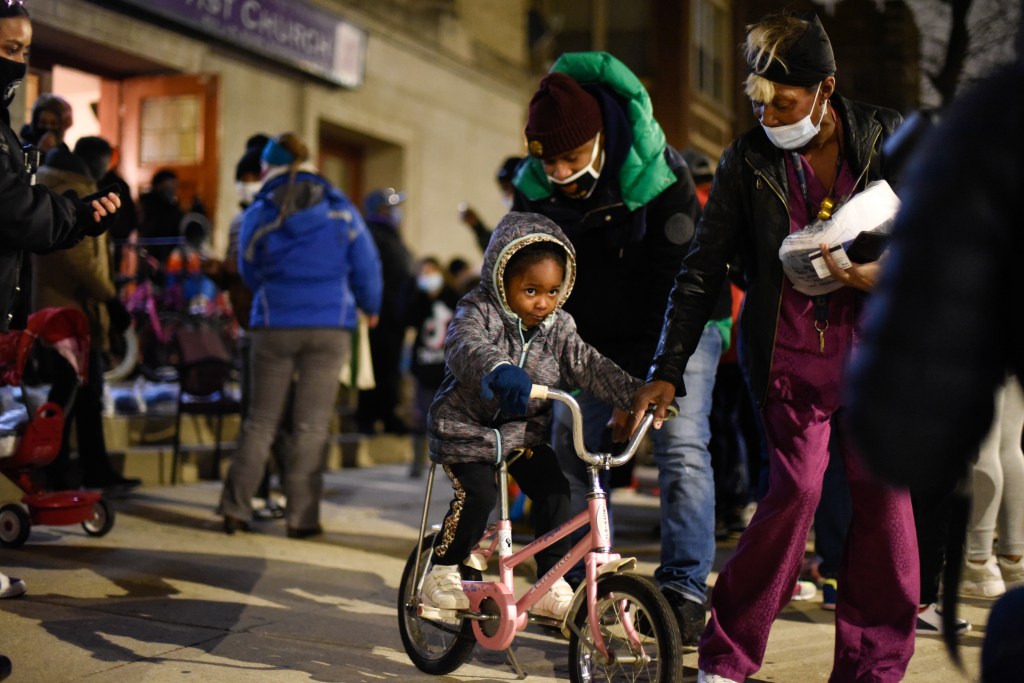 Neighborhood groups UCAN, Chicago CARES, I Am Able, New Covenant Community Development Corporation and My Block, My Hood, My City and the 10th Police District supported the Douglas Boulevard light show.
Event organizers also gave out food, children's books donated through Open Books and dozens of bicycles donated through Working Bikes.
Debra Lee, whose family received a bike at the giveaway, said the lights can help set Lawndale on a better path and make the community better for mothers and children.
"I love the lights, I love the blessings, I love everything that God is doing," Lee said. "The lights, it lets people know that God is real."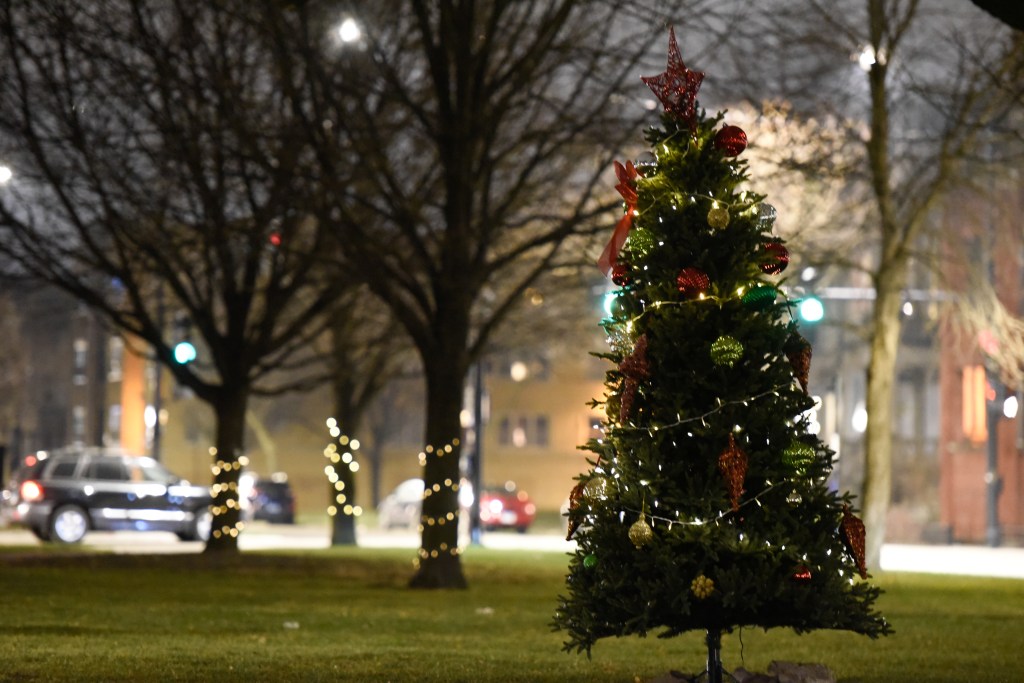 The giveaways demonstrate Christmas lights are about far more than just decorations, said Bishop Derrick Fitzpatrick, pastor of Stone Temple. The lights are a way of nourishing the soul of North Lawndale and empowering residents to reclaim the narrative around their neighborhood so people "know that they're cared about, that they're not kicked to the side."
"You don't have to be labeled as a poor community. You can be labeled as a community that is striving and moving forward. And the lights help you do that. The food helps do that. The bikes help do that. People care about us," Fitzpatrick said.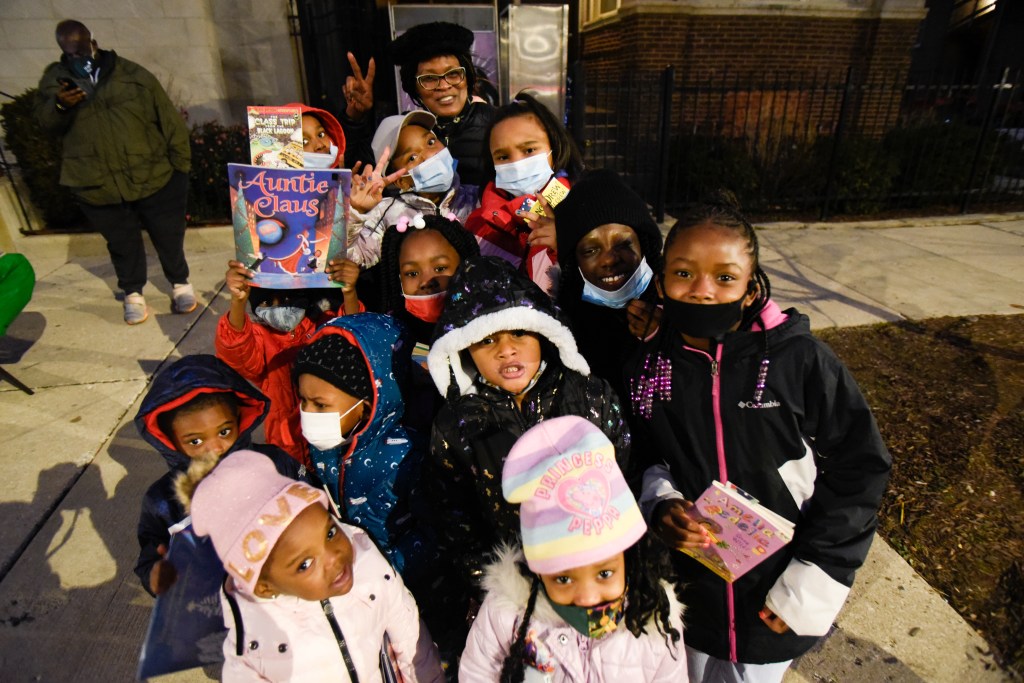 Pascal Sabino is a Report for America corps member covering Austin, North Lawndale and Garfield Park for Block Club Chicago.
A Block Club subscription is an excellent gift. Get a subscription now and you'll get a free tote bag — and you'll help us reach our goal of 15,000 subscribers by the beginning of 2021. We're almost there! Subscribe or buy a subscription as a gift here.



Already subscribe? Click here to support Block Club with a tax-deductible donation.