LITTLE VILLAGE — Two heated "block party" pods funded by a city pilot program aim to help a speakeasy-style bar serve patrons through the winter on the corner of Ridgeway Avenue and 26th Street.
Osito's Tap, 2553 S. Ridgeway Ave., is seating patrons inside two enclosed, cube-shaped pods, which were dreamed up as part of the city's winter design competition earlier this year, bar owner Mike Moreno Jr. said.
The Block Party idea was submitted by Neil Reindel. The pods were installed at Osito's last week.
With coronavirus safety restrictions preventing indoor service at bars and restaurants, the cubes are attracting patrons. Moreno said people who have called to make reservations have specifically asked to sit in the cubes.
"It's been a huge help," Moreno said, thanking the city for selecting Osito's Tap to pilot the prototype. "People are interested in sitting in the cubes, taking photos with them."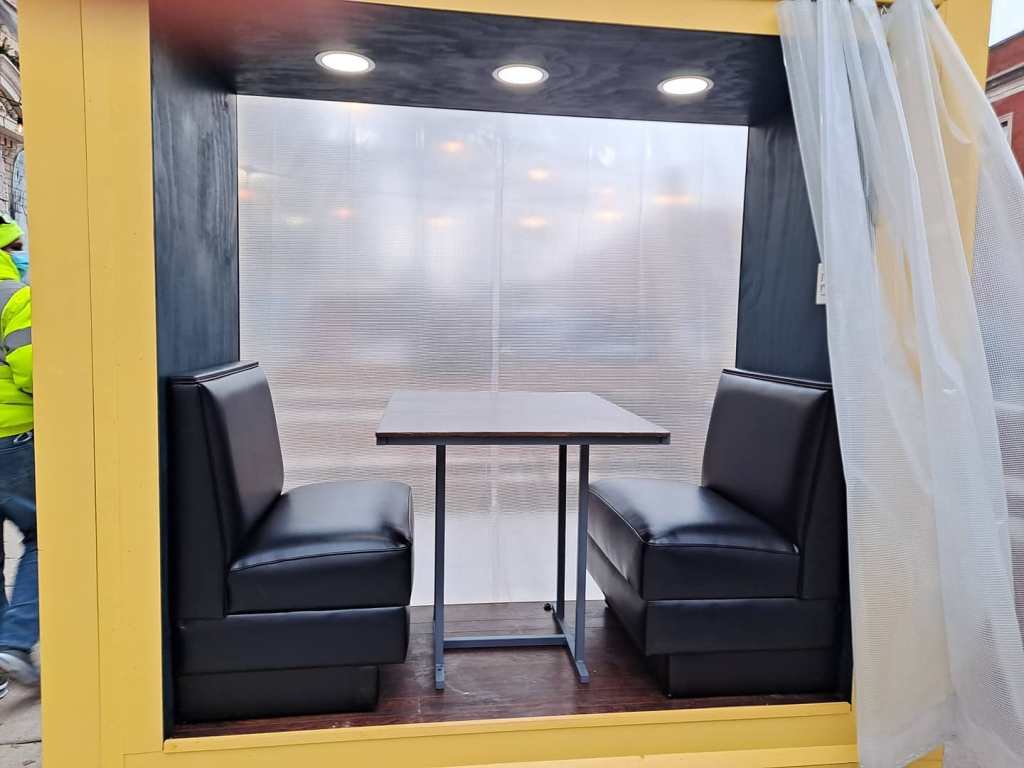 The winter design competition asked people to come up with ways restaurants and bars could continue to serve people outdoors during the city's chillier months.
Cozy Cabins, Block Party and Heated Tables were the winning ideas. The Cozy Cabins model was launched at The Woodlawn, 1200 E. 79th St., and Heated Tables was rolled out at Yoshi's Cafe, 3257 N. Halsted St.
Isaac Reichman, Department of Business Affairs and Consumer Protection spokesman, said BMO Harris footed the costs for building the prototypes.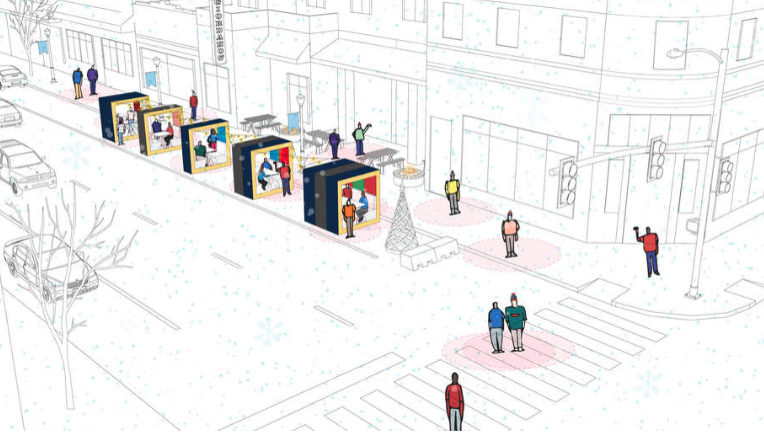 Similar efforts have cropped up around the city.
In West Loop, Dine Together, Apart, an initiative sponsored by Stella Artois and spearheaded by West Central Association and the Illinois Restaurant Association, put up igloos and cabins.
Bridgewater Studio donated a canopy with a shield to Azul 18 in Pilsen so the restaurant could continue to serve people during the winter. 
Prior to the cubes, Moreno also cordoned off his parking lot to continue serving diners in a partially-enclosed tent.
Moreno said they saw businesses pick up during the late summer, business plummeted after the second round of safety restrictions in the fall.
"It's been very hard," he said.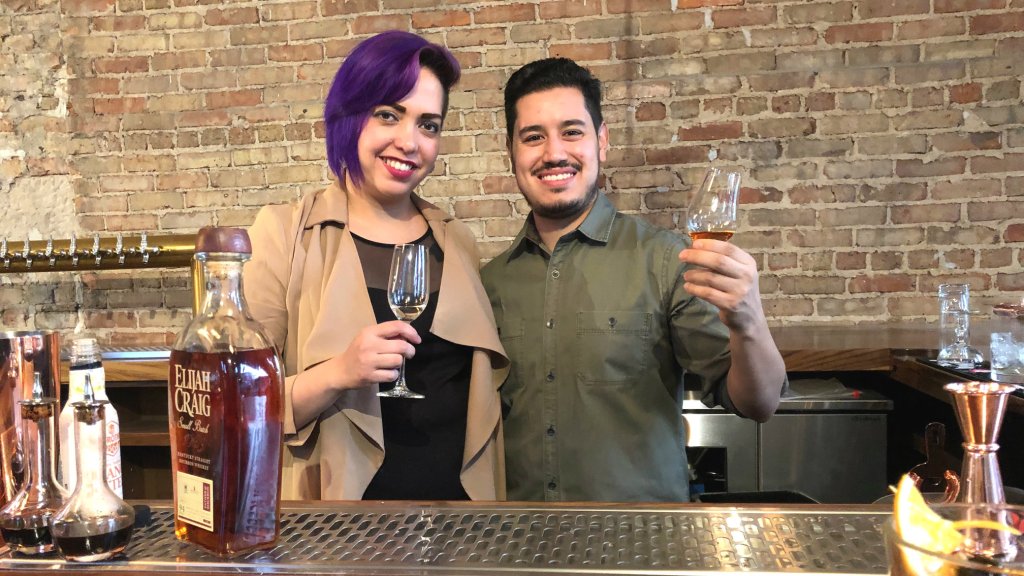 The pilot is only "a temporary solution," Moreno said.
"Even with all the help from the community with the winter months coming in … I really don't know how we are going to be able to sustain January and February," Moreno said.
The owner said he will remove the parking lot's outdoor tent in coming weeks, and he will instead focus on offering to-go orders while serving diners in the cubes on select days.
"We are hoping to weather it as best as possible," Moreno said. "We hope to see everyone to see in the springtime back in full force."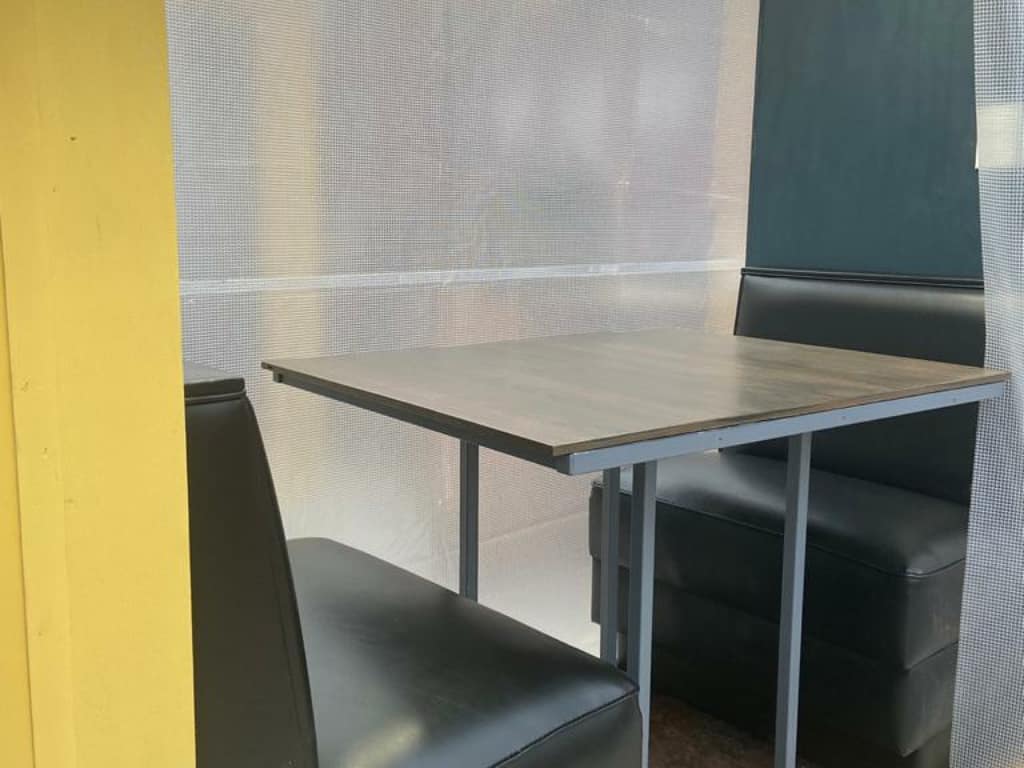 A Block Club subscription is an excellent gift. Get a subscription now and you'll get a free tote bag — and you'll help us reach our goal of 15,000 subscribers by the beginning of 2021. We're almost there! Subscribe or buy a subscription as a gift here.



Block Club Chicago's coronavirus coverage is free for all readers. Block Club is an independent, 501(c)(3), journalist-run newsroom.
Already subscribe? Click here to support Block Club with a tax-deductible donation.