HUMBOLDT PARK — Coffee has always been at the center of Antoine and Arianna Scott's love story.
Their first date was over coffee at Cafecito in The Loop. They took engagement photos at the now-closed Humboldt Park coffee shop C.C. Ferns. They gave bags of coffee as wedding favors.
For years, the Ravenswood couple talked about opening a coffee shop of their own. This month, they fulfilled that dream with Atmos Coffee Shop, a cozy spot offering locally-made coffee and pastries.
The Scotts opened Atmos about two weeks ago at 2415 W. North Ave. in Humboldt Park, the former home of Harrison's and Cup & Spoon.
To start, they are only offering grab-and-go service. But when coronavirus restrictions are lifted, the couple plans to roll out a job readiness program for Black and Latino youth, among other offerings.
Creating opportunities for young people of color — and proudly declaring themselves Black and Latino business owners — is "really important" to the couple given the challenges minorities face when they try to open businesses in this country, they said.
"It's important we show individuals in Black and Brown communities that ownership is possible, it's attainable," said Antoine Scott, who is Black.
"We're approaching it in a different way than how we experienced it. We're an open book. If coffee shop ownership entrepreneurship is something they're interested in, we're open to providing whatever resources we used."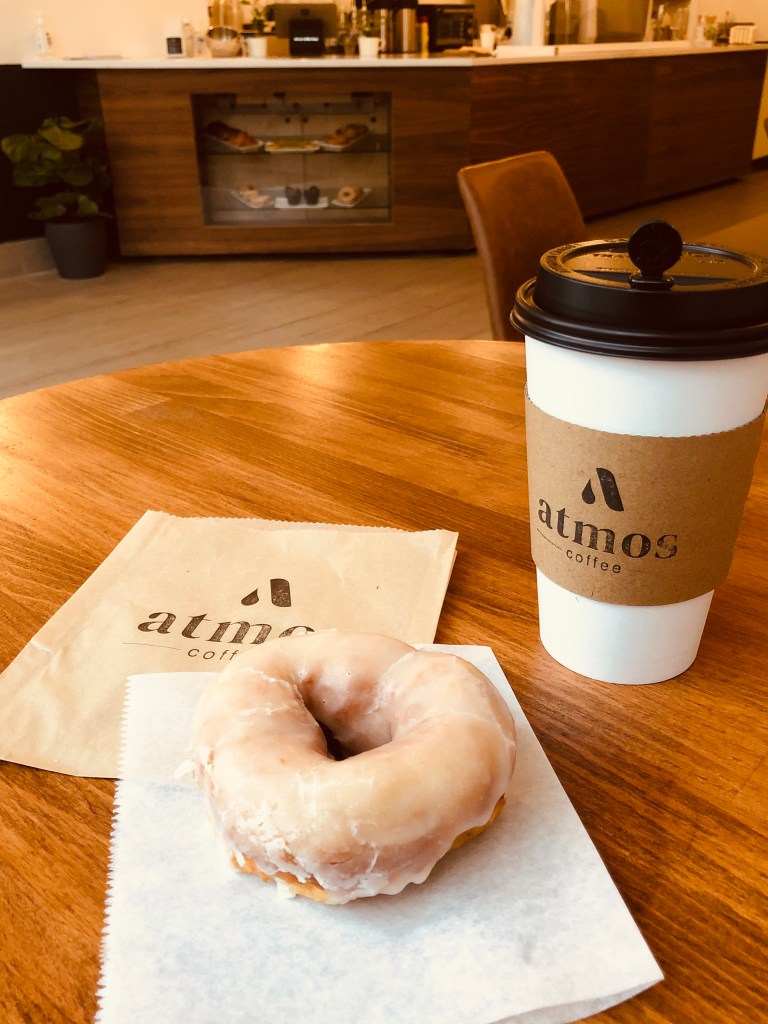 The Scotts have always enjoyed drinking coffee and hanging out at coffee shops, but neither knew much about the industry or opening a brick-and-mortar shop. Both worked in finance for years; Antoine in banking and investments and Arianna in on-boarding management.
After Antoine Scott lost his finance job last year, the two decided to take a "leap of faith" and open their own business.
It wasn't easy launching a business in a "very white" industry, they said. They started by reaching out to coffee shop owners in the city for guidance.
"But nobody wanted to tell us anything," said Arianna Scott, who is Puerto Rican and grew up in Humboldt Park. "We had to find out a lot of things on our own."
But when they connected with other Black and Latino coffee shop owners, things turned around. "They were very open. It's almost like a club," she said.
The coronavirus pandemic delayed the Scotts' plans for several months, but their dream started to take shape over the summer, when they found the Humboldt Park storefront, which was already built out for a coffee shop.
The couple redesigned the space to give it a minimalist, cozy vibe with wood accents and reupholstered seating.
"We wanted to create a space where it feels like you're coming into our living room and having a cup of coffee. Comfort was a really big thing," Arianna Scott said.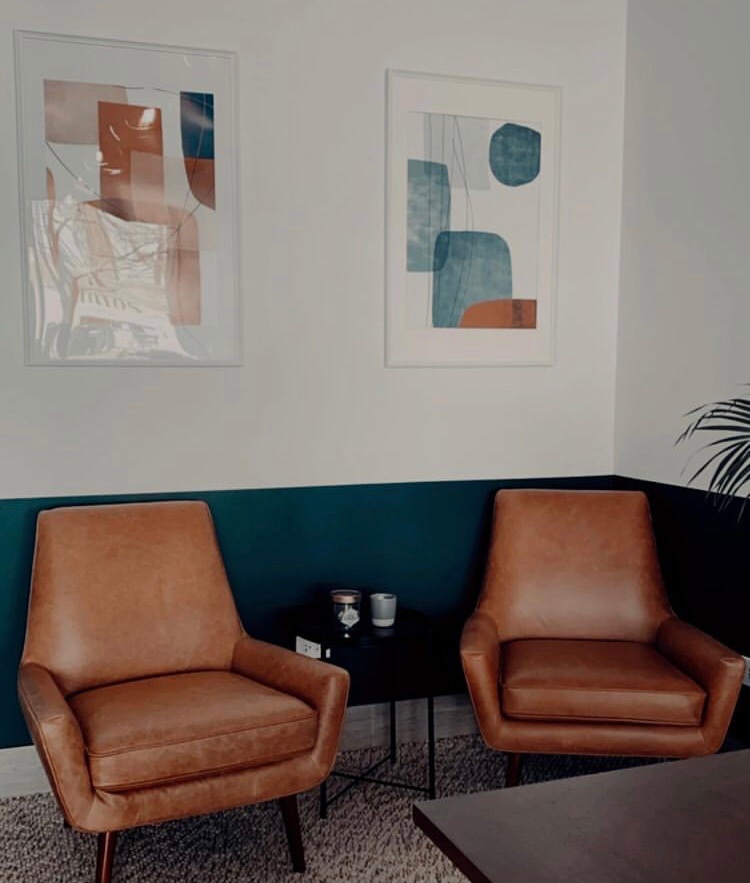 They brought in cold brew and espresso from Edgewater-based Happy Monday Coffee Roasters. Antoine Scott got to know the owners when he briefly worked at their brick-and-mortar shop, Drink Happy Thoughts, this summer in the leadup to opening Atmos.
"Drink Happy Thoughts was the only shop that was willing to give me a chance when I lost my job and I was trying to find a job in the coffee industry," Antoine Scott said.
Atmos also serves a rotating selection of pastries and small bites. On the menu are pastries from West Town Bakery and vegan empanadas from Fons.
So far, the reception has been overwhelmingly positive.
"There's not a day that goes by that someone who lives close to the shop says, 'I'm so grateful there's a shop where I can take a break from work and grab a coffee,'" Antoine Scott said.
"This year has really been something. I'm glad we did take that leap because I do feel like we've been able to connect with the community in that way, to be some sort of change of atmosphere [for] them."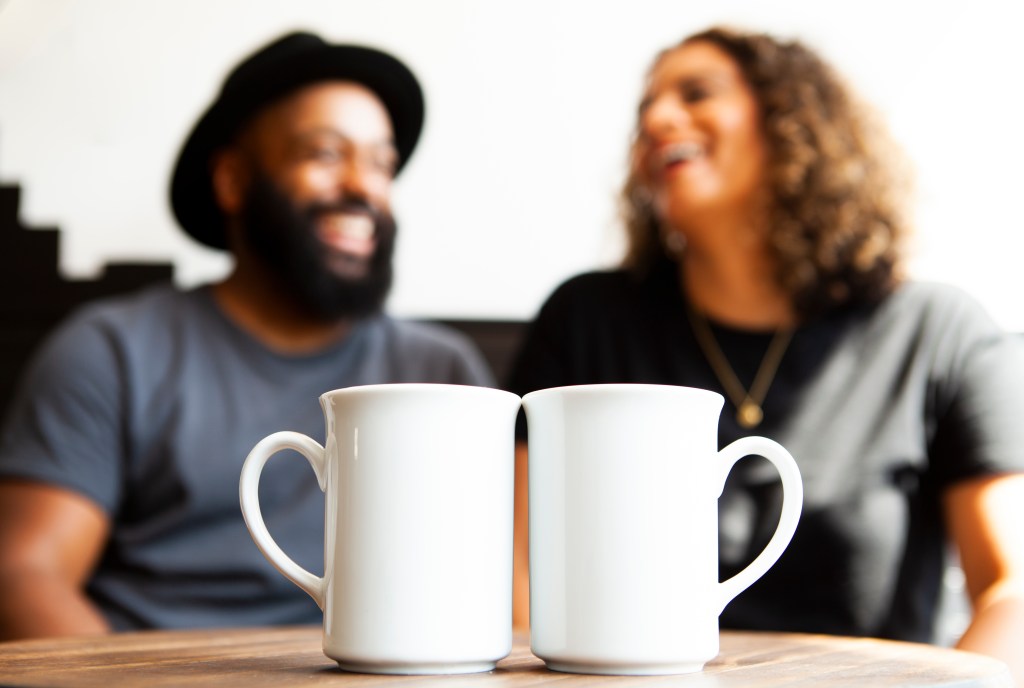 Still, running a business in the middle of a pandemic has had its challenges. The couple is only letting four customers in the shop at one time to alleviate crowding, which has meant some customers are forced to wait outside in cold weather. And they haven't been able to launch their barista training program or slow bar, components of the business they were excited about.
But Antoine Scott, who works behind the coffee bar six days a week, said he doesn't regret trading his office job dress shoes for "orthopedic New Balances" and taking that leap of faith.
"This doesn't seem like work," he said. "Even the craziness of the business … with building it out, it never seemed like work.
"We're just the new kids on the coffee scene, passionate about our community, trying to provide great coffee in a comfortable environment and also some empowering programs for youth."
For more information about Atmos Coffee shop, visit its Facebook and Instagram.
A Block Club subscription is an excellent gift. Get a subscription now and you'll get a free tote bag — and you'll help us reach our goal of 15,000 subscribers by the beginning of 2021. We're almost there! Subscribe or buy a subscription as a gift here.



Already subscribe? Click here to support Block Club with a tax-deductible donation.