CHICAGO — A tumultuous week at City Hall began with revelations the city tried to block a news outlet from airing video of a botched raid on a social worker's home and ended with the city's top attorney resigning his post.
Corporation Counsel Mark Flessner announced his resignation in a letter to staff on Sunday, according to the Chicago Tribune.
Flessner told the paper he was resigning his $178,872-a-year job due to the "firestorm around the whole tape thing."
"I'm being accused of trying to hide it, which is not true," he said.
During the February 2019 raid, officers burst into Anjanette Young's Near West Side home while she was getting ready for bed. Police body-worn cameras recorded the incident, in which a distraught Young can be seen handcuffed and naked in her living room, pleading with officers that they had the wrong home.
On Wednesday, Lightfoot said the Law Department's move to file a motion in federal court attempting to block CBS Chicago from airing footage from body worn cameras mounted to police officers involved in the raid left her "blindsided." 
As Corporation Counsel, Flessner leads the city's Law Department. Lightfoot installed him into the position when she began her term as mayor in 2019. He had served as treasurer of her campaign and Lightfoot stuck with him despite a tax scandal last year.
The two previously worked together in the U.S. Attorney's Office for the Northern District of Illinois. 
Lightfoot said she accepted Flessner's resignation on Sunday and indicated more City Hall staffers may be held "accountable."
"Earlier today, I accepted the resignation of Corporation Counsel Mark Flessner effective immediately. I want to thank him for his service to the City of Chicago. I am committed to a full review of everything that occurred surrounding this incident, will take corrective action where appropriate, and will hold people accountable."
The resignation follows a turbulent week at City Hall where Lightfoot originally claimed to have first learned of the raid at Ms. Young's home on Tuesday morning, only to change her tune a day later to admit her staff had alerted her to the situation in November 2019.
On Friday afternoon, Lightfoot reversed course on another position, saying the city would no longer pursue sanctions against Young's attorney Keenan Saulter for allegedly providing a video of the raid to CBS, against a court ordered confidentiality agreement.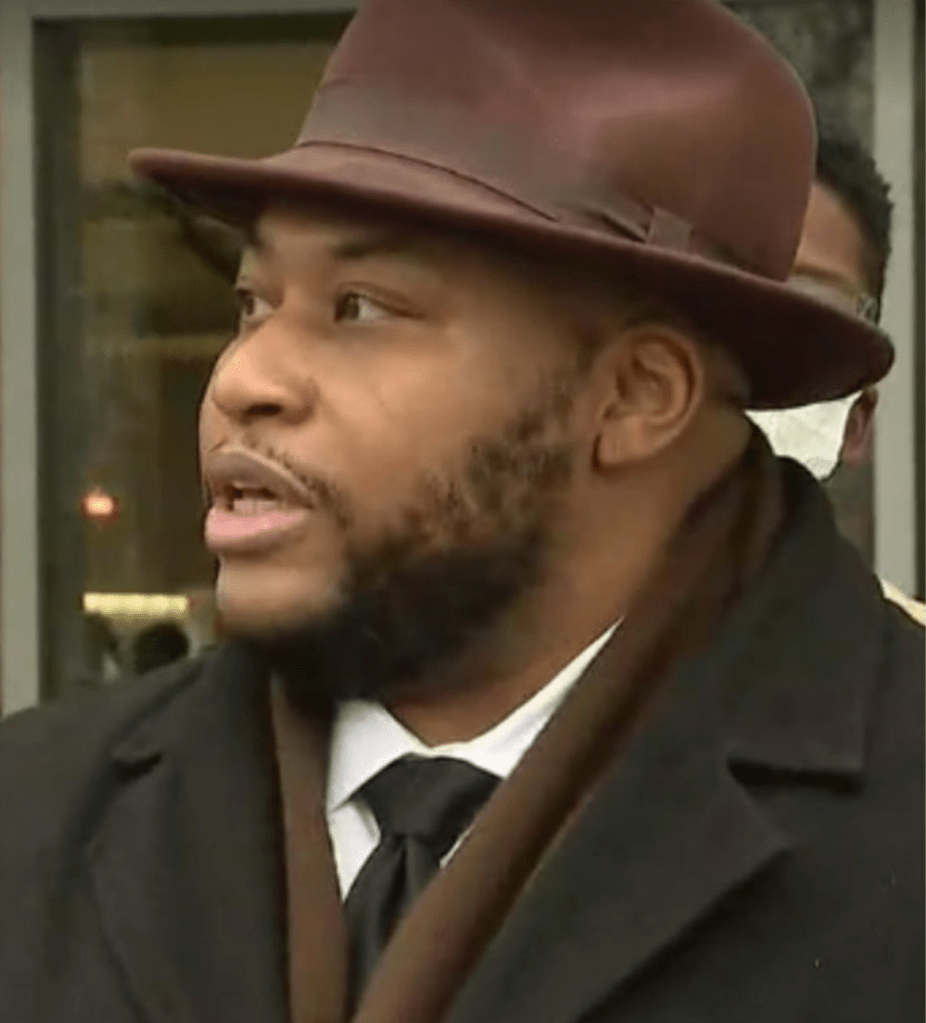 Lightfoot's office released a statement saying, at the mayor's direction, Flessner filed a motion in court to clear up the city's position.
"First, the action sought against the CBS2 news station that was filed by the City's Law Department was a mistake, and I've instructed them to formally withdraw our request to the court so that the record reflects this, even though it was previously ruled upon," the statement read.
"I want to be explicit that at no time did the City ever seek sanctions against Ms. Young and, to remove any doubt, we specifically affirm that no such sanctions were ever sought against her. Moreover, at my direction, the Corporation Counsel will formally move to withdraw sanctions against Attorney Saulter. While we remain concerned that a violation of a court order may have occurred, I believe that we should give Attorney Saulter the benefit of the doubt that he did not appreciate that the court's confidentiality order continued in full force and effect, even after the voluntary dismissal of the case in March 2020. We urge the court to take no action against Attorney Saulter."
Earlier in the week, Lightfoot stressed the city never sought sanctions against Ms. Young, but didn't rule out pursuing them against Saulter. 
Neither Young nor Saulter have said they provided the video of the raid to the news station.
Those moves caused three aldermen to drop their call of a special meeting of the City Council to take up an order demanding the city drop all legal action against Young and Saulter and quickly work towards a financial settlement of any potential lawsuit.
Ald. Raymond Lopez (15th), Ald. Stephanie Coleman (16th) and Ald. Jeanette Taylor (20th) announced the meeting on Friday afternoon prior to Lightfoot's announcement the city was dropping it's request for sanctions against Saulter.
But by Friday evening, the aldermen issued a new letter canceling the meeting following a discussion with the Lightfoot administration. Lopez took to Twitter to say Lightfoot has agreed in "deed and writing" to work towards a settlement with Young.
Then, in a press release late Friday evening, Lightfoot's office announced the city had failed to provide Young every video of the incident when they handed over 14 body worn camera videos in February 2020.
Six more previously undisclosed videos were discovered and turned over, the mayor said Friday.
"(In February) the Law Department clearly failed to search all potential locations where corresponding (body worn camera) video could be located," the mayor said in a statement. "Following the CBS report this week, in order to ensure complete transparency, the Mayor directed that all BWC footage be released to Ms. Young, CBS and the public. It was at that time that six additional videos were discovered.   
"While this failure to produce the additional six videotapes was inadvertent and not intentional, nonetheless, it was completely unacceptable. The Mayor has directed that all individuals responsible for this discovery failure be identified so they can be held accountable." 
Prior to becoming the city's top attorney, Flessner was a partner at Holland and Knight. He served 12 years as a federal prosecutor in the U.S. Attorney's Office.
In 2019, the Sun Times reported Flessner received homestead tax exemptions at both a Naperville home and a Chicago condo in violation of state law that prevents earning the tax break at multiple properties. 
Lightfoot initially denied Flessner received the exemptions only to reverse course later in the day and say he "mistakenly claimed a homestead exemption for both" properties, the paper reported.
Flessner vowed to pay back the tax break.
Saulter said Young received the video as part of a federal lawsuit they filed but later withdrew. He said they plan to file a new lawsuit against the city of Chicago and the police officers involved, alleging an invasion of privacy and Young's constitutional right to be protected in her home.
A separate lawsuit was filed Wednesday by attorney Matt Topic of Loevy and Loevy against the police department for its handling of the Freedom of Information Act request Young filed seeking details of the incident, including the body worn cam footage.
A hearing on the Police Department's search warrant procedures has already been scheduled for Tuesday at 11 a.m. in a joint meeting in the Committee on Public Safety and Committee on Health and Human Relations.
Sydney Roberts, head of the Civilian Office of Police Accountability said Thursday the agency opened an investigation into the incident in November 2019 and it is "close to conclusion." Details will be made public in early 2021, she said.
A Block Club subscription is an excellent gift. Get a subscription now and you'll get a free tote bag — and you'll help us reach our goal of 15,000 subscribers by the beginning of 2021. We're almost there! Subscribe or buy a subscription as a gift here.



Already subscribe? Click here to support Block Club with a tax-deductible donation.