WEST TOWN — It only took a few hours for neighbors to help Irish Nobleman Bar replace its destroyed holiday decorations.
The elaborate display along Erie Street was part of the bar's winterized patio, which bar owners Candace and Declan Morgan created in an effort to help the Prohibition-era bar, 1367 W. Erie. St., survive the pandemic. The couple spent "thousands" on the decorations, Candace Morgan said.
But around 4:30 a.m. Friday, Declan Morgan woke to the sound of a person or group ripping and slashing the inflatables. The couple lives across from the bar.
Whoever ruined the decorations also destroyed a security camera that may have captured the vandalism, Candace Morgan said.
By Friday afternoon, a GoFundMe fundraiser a neighbor created to help the Morgans had raised more than $2,000. Neighbors also donated their own personal decorations and lights to the bar.
After learning of the incident through a neighbor, workers at Lowe's donated replacement decorations, too.
While it was upsetting someone "would do something so crummy," the neighborhood support was greatly appreciated, Candace Morgan said.
"We did this because we wanted people stuck at home to look out and see something on Christmas," she said. "It's really heart warming to see the response this morning."
Neighbor Chad Williamson created the fundraiser after seeing Morgan's post about the incident in a neighborhood Facebook group. While he's never visited the bar, he was moved by neighbors' supportive comments on the post.
Creating a GoFundMe was an easy, quick way to help while working from home, he added.
"When someone vandalizes a Christmas display … that adds to the notion that people suck," he said. "It feels so hateful. … Somebody out there needs some hugs."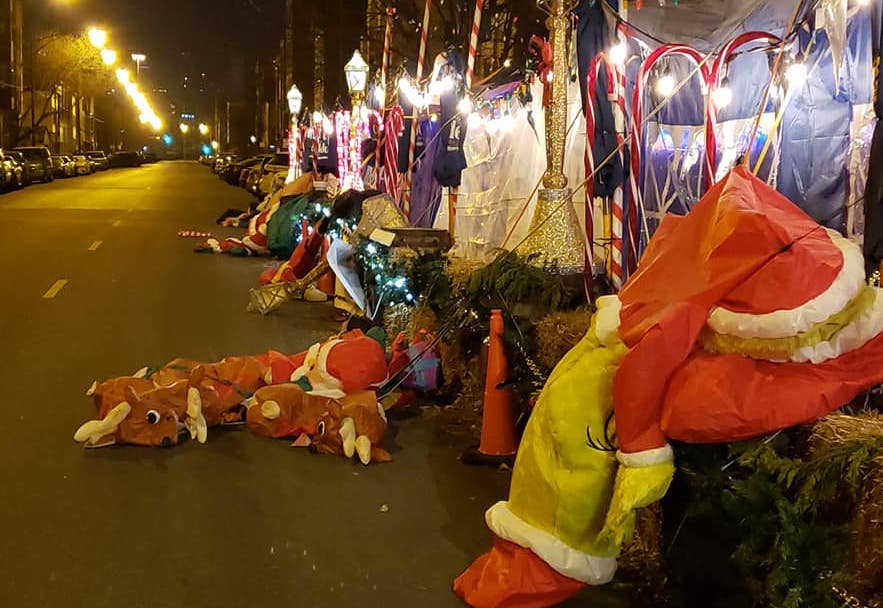 Donating to the GoFundMe or replacing items damaged is an opportunity for neighbors to "fight back" against hate and "show our love," Williamson said.
"What I really want [is] this to get on fire all day today, where it gets to the point where everybody gets their own inflatables and fills the whole street, extension cords everywhere," he said. "I think it would be so cool to hit back like that."
While the Morgans do not know who committed the act, they weren't entirely surprised. In the weeks leading up to the vandalism the Morgans received "hate mail" from people who called the decorations an "eyesore," Candace Morgan said.
But the majority of neighbors have appreciated the display, often reaching out to tell the Morgans they incorporate the bar into their daily walks and drives.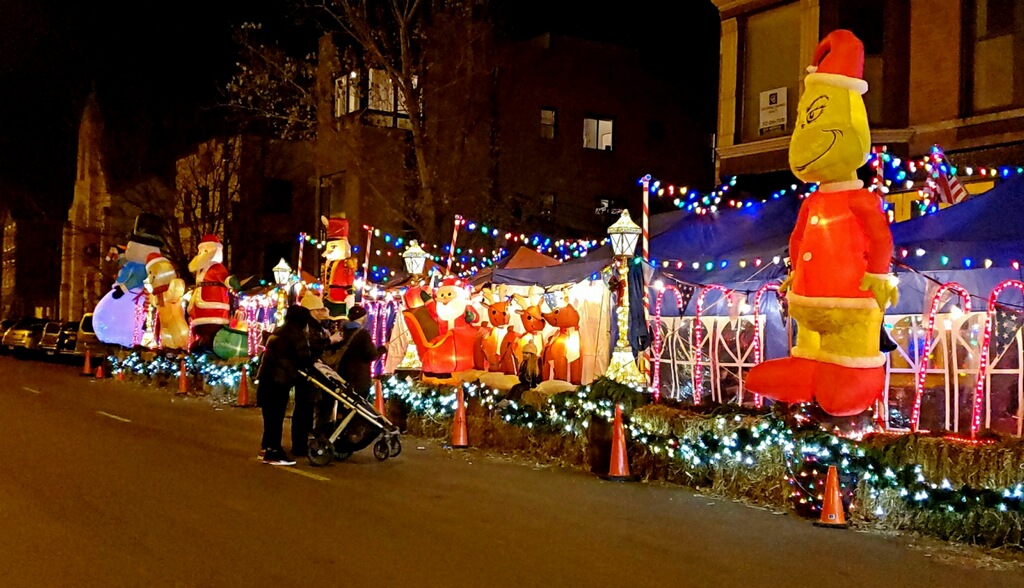 This week was already difficult for Morgan, whose father is hospitalized with COVID-19. Her sister is battling the virus, as well.
The family has had other hardships this year, too.
This fall, Declan Morgan and two bartenders were violently attacked by a group of customers in October, Candace Morgan said. In October, as the neighborhood saw an increase in shootings, the Morgans led an effort to install speed bumps along Erie and Noble streets.
RELATED: West Town Bar Owners Petition Neighbors To Support Speed Bumps: 'They're Just Flying Through'
Revenues declined as The Irish Nobleman never reopened for dine-in service, relying fully on carryout and patio service to sustain the bar financially.
Despite all of this, Candace Morgan was glad she created the Christmas display.
In addition to lifting some neighbors' spirits, the display attracted customers to the bar's winterized patio as well as a pop-up holiday gift shop stocked with items from local artists and makers.
Seeing neighbors immediately reach out to help her and her husband was "heartwarming," Morgan said.
"Our message of cheer did get through this year," she said.
RELATED: You Can Support The Irish Nobleman, Local Artists By Shopping West Town Bar's Pop-Up
The Irish Nobleman's hours are 4-11 p.m. Monday-Thursday and noon-11 p.m. Friday-Sunday. Follow the Irish Nobleman on Facebook, Twitter and Instagram for updates. For inquiries, email hello@irishnobleman.com or call 312-300-3312.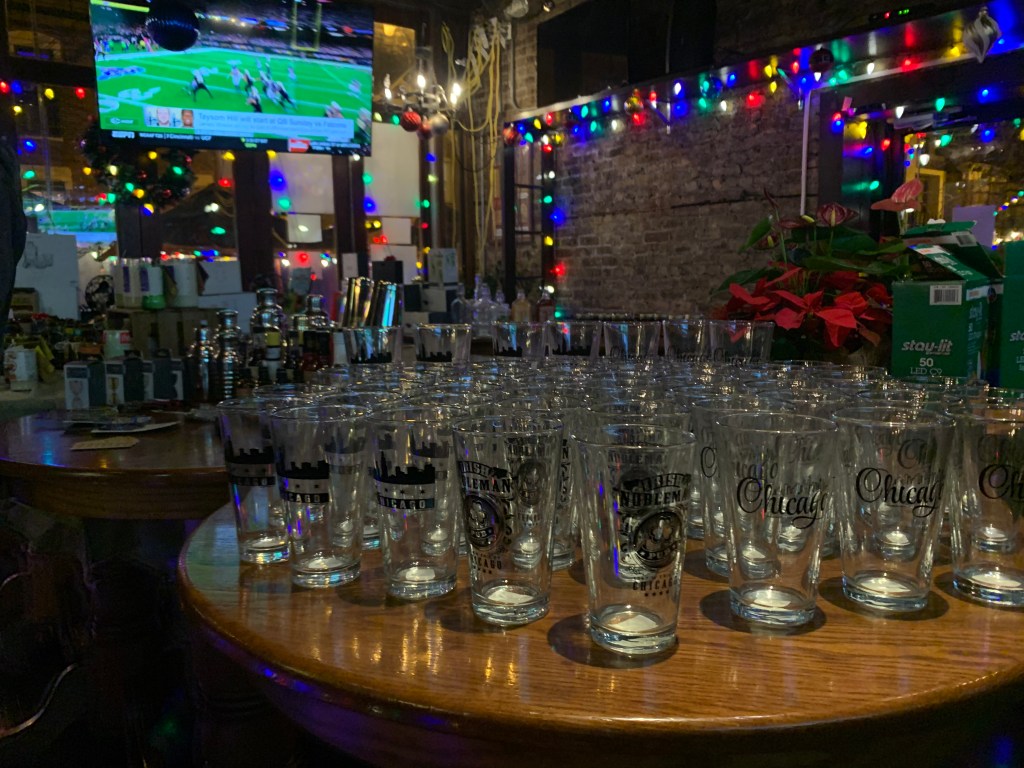 A Block Club subscription is an excellent gift. Get a subscription now and you'll get a free tote bag — and you'll help us reach our goal of 15,000 subscribers by the beginning of 2021. We're almost there! Subscribe or buy a subscription as a gift here.


Already subscribe? Click here to support Block Club with a tax-deductible donation.