BRONZEVILLE — Community organizers demonstrated outside Chicago Police headquarters Thursday night to criticize Mayor Lori Lightfoot and the police department over the 2019 botched raid of Anjanette Young's home.
About a dozen members of Black Lives Matter Chicago, GoodKids MadCity, the Women's All Points Bulletin and other community groups praised Young for publicly sharing her story and pledged to continue organizing to demand everyone involved in the incident be investigated and held accountable.
They also called for an end to raids inside homes, criminal charges and discipline for anyone involved in incorrect raids, and quicker release of records to people who have been targeted.
"To my dismay, I'm at this police station again to say sorry, to another Black woman, Anjanette Young, for how the city and the city's political officials have failed you and failed us," said Jalen Kobayashi, an organizer with GoodKids MadCity.
Jitu Brown, board president of the Kenwood Oakland Community Association, said the indignities Young suffered — her home being wrongfully raided, and her being handcuffed, naked and filmed via police body-worn camera — never would have happened in a different part of the city.
"If this raid would have happened on Diversey and Ashland, the response would have been completely different," Brown said. "They would've seen a little white woman as vulnerable, they would have said, 'I'm sorry,' they would have treated her as precious. And they treated Anjanette as if she was an animal."
The intensifying fallout over what happened to Young began hours after Lightfoot admitted she was made aware of the incident a year earlier than she initially claimed.
CBS Chicago broke the story Monday evening. Body cam video of the February 2019 raid shows at least 12 officers entering Young's home on an ill-informed search warrant in the evening as she prepared for bed, leaving her unable to put on clothes or answer the door before officers barrel through.
CBS reported police were searching the wrong home. The correct suspect lived nearby and could have been tracked by the electronic-monitoring device he was wearing.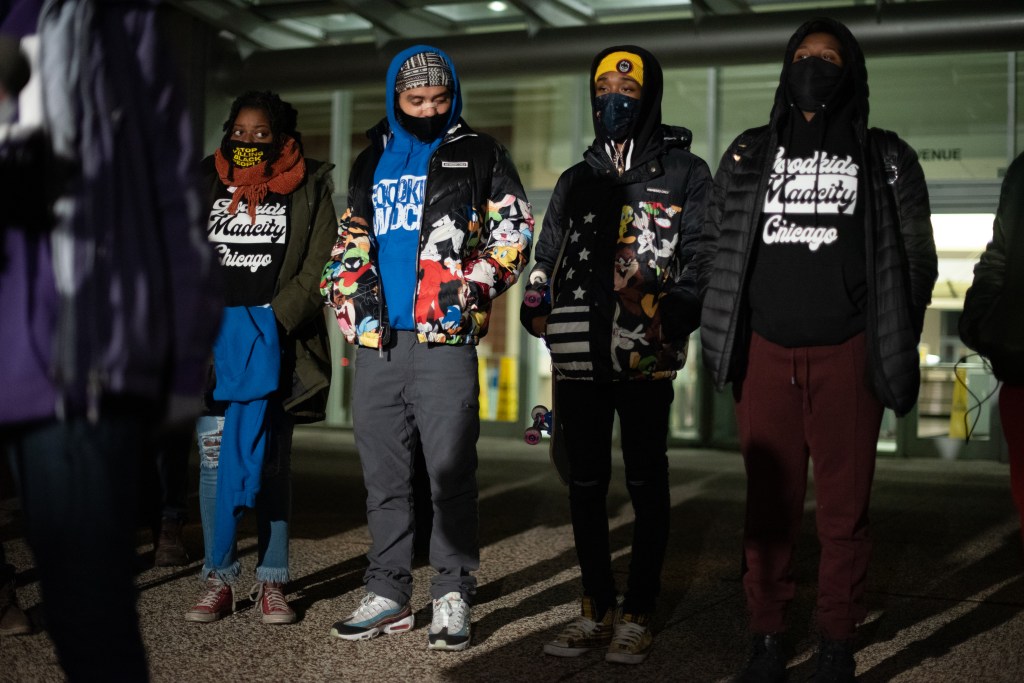 Officers continued to search the home as Young, handcuffed and nude in her living room, pleaded with them they had bad information and she was alone. One officer retrieved a blanket for Young but she was unable to hold it closed because she was handcuffed.
Young tells officers more than 40 times they had the wrong address as officers searched her home and asked her to "calm down" and to refrain from yelling.
Earlier this week, Lightfoot claimed she did not know about what happened to Young until Tuesday, after CBS Chicago aired its report. The mayor also said she was unaware before this week there was video of the incident from officers' body cameras or that her lawyers had gone to court to block the footage from being released, claiming she'd been "blindsided" by what city lawyers were doing.
But Lightfoot said Thursday she became "generally" aware of CBS-2's reporting on errant search warrants — which included the raid on Young's home and others — in November 2019.
RELATED: Lightfoot Admits She Knew About Explosive Botched Raid A Year Ago: 'We Will Win Back The Trust We Lost This Week'
Lightfoot said her team emailed her about the raids, including the one on Young's home, and Lightfoot replied by telling them they should talk about the issue with the city's chief risk officer.
"My team knew that this was an issue of great concern for me — lifted up to me," Lightfoot said. "… I don't have any specific recollection of it … but it was flagged for me, and I repeat again that the first time I actually saw the video itself was Tuesday morning … ."
Those emails will be made public, Lightfoot said. 
The mayor also had denied that Young unsuccessfully sought to obtain the footage of the raid through a Freedom of Information Act request. After lashing out at a journalist who'd questioned her about that detail, she reversed herself Thursday, acknowledged the city indeed refused to turn over the video and apologized.
"In fact, Ms. Young did file a FOIA request, so I stand corrected on that. It was filed November 2019. It was denied," Lightfoot said.
Lightfoot maintains she had not seen footage of the incident until Tuesday morning.
Young said Wednesday she wants the officers and the mayor held accountable for their actions and for attempting to suppress the video.
"The officers that did this need to be held accountable, to say that this is not right and they should not do that in the line of their work. That's not what police officers are supposed to do," she said.
RELATED: Victim Of Botched Raid Blasts Mayor, Cops: 'They Didn't Serve Me, They Didn't Protect Me, They Didn't Care About Me'
Young said she continues to struggle with trauma nearly two years after the raid occurred and finds it "unacceptable" the city "has spent the last two years…telling me that they did nothing wrong."
"To have my home invaded the way it was for over 40 minutes to have to deal with police officers yelling at me, pointing guns at me, telling me to calm down, making me stand in front of them naked, putting handcuffs on my while I was naked, no one should have to experience that," she said. "They didn't serve me, they didn't protect me, they didn't care about me."
After the story was publicized, writer and professor Eve L. Ewing said she'd connected with Young to arrange a fundraiser in support of her. The GoFundMe, which has collected more than $42,000 as of Thursday, states Young wants to donate anything raised to the Progressive Baptist Church's social justice ministry in Bridgeport.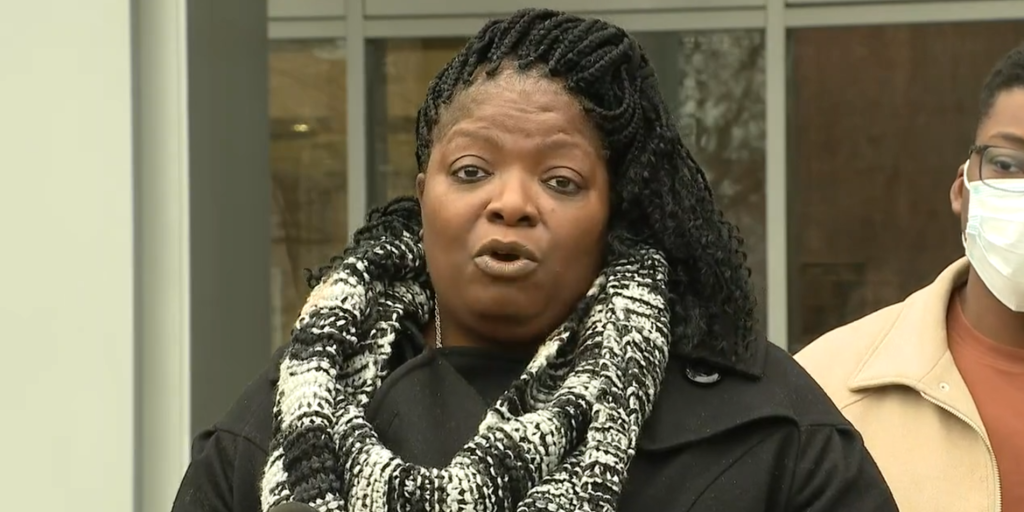 The Lightfoot administration's move to try to block the video from airing Monday night has drawn comparisons to former Mayor Rahm Emanuel's decision to withhold a video showing former Chicago Police officer Jason Van Dyke shooting teenager Laquan McDonald 16 times. Van Dyke was later convicted on second degree murder-charges.
Emanuel was criticized for allegedly covering up the murder by withholding video of the incident from the public to improve his reelection odds in 2015, a charge he denies.
Sydney Roberts, head of the Civilian Office of Police Accountability said Thursday the agency opened an investigation into the incident in November 2019 and it is "close to conclusion." Details will be made public in early 2021.
A hearing has been called for Tuesday in a joint-committee meeting of the Committee on Public Safety and Committee on Health and Human Services to probe "search warrant procedures executed by the Chicago Police Department."
The mayor conceded Thursday the incident would leave some questioning her ability to reform the police department.
"We will do better, and we will win back the trust that we have lost this week," Lightfoot said.
At that, several organizers said neither the mayor nor the police department had their trust to start with.
"I want to go back to how Lori Lightfoot ran on a progressive front, ran off of her being a Black woman, ran off of wanting to protect other Black women," said Alycia Kamil of GoodKids MadCity.
"But just this past summer, me and three other members — Miracle Boyd, Taylor Norwood, Indiana Jackson — all these people were brutalized by CPD, and she did nothing about it."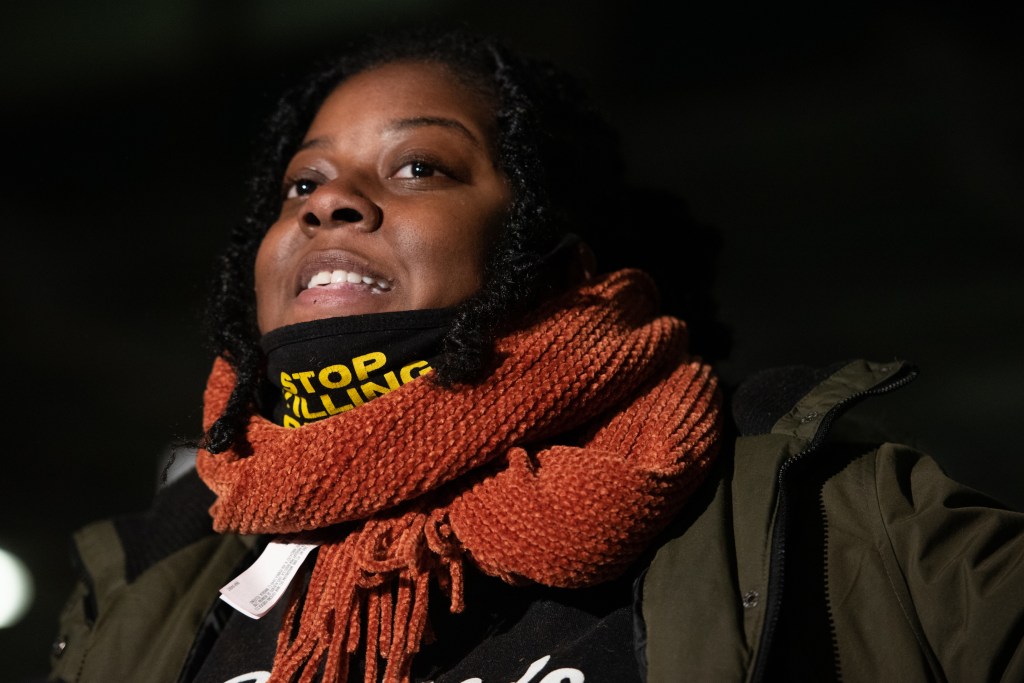 Kamil was referring to several protests this summer that ended in violent clashes with police. Boyd, 18, had several teeth knocked out, multiple local leaders confirmed.
"Where's the accountability for our elected officials? Why are we giving money to people who aren't invested into us? What's the point of us believing in the system that's working against us in the first place?" Kamil said.
Brown and other organizers referenced the mayor's pledge to transparency during her campaign last year.
"Mayor Lightfoot, you promised that you would bring in the light. But what we're seeing now, is deepest strains of darkness," Brown said. "This is a shameful day in the city of Chicago. But unfortunately, it's not a day. It's culture. It's culture in the city of Chicago."
Some residents also commented on Young's situation during a regularly scheduled virtual meeting of the Chicago Police Board.
Elena Gormley, who attends the same social work graduate studies program Young graduated from, said she was "completely horrified" at what Young endured.
"Smashing down someone's door and handcuffing someone who is naked is never acceptable, regardless if they had 'right home,'" she said. "We have these fundamental protections written into our constitution, not just to protect outstanding citizens, but to protect the people that the state and a lot of people frequently deem undeserving of fundamental rights.
"I fully expect real accountability…it has to be more than just the words that Supt. Brown has said tonight at this meeting," she said.
Crista Noël of the Women's All Points Bulletin, who also participated in the demonstration, said there are no words to describe her reactions to the video of Young and she expects board members to act swiftly if they receive a recommendation to fire the officers involved in the raid.
"We cannot allow you to keep dehumanizing us like this. She's a human being," she said. "It reflects how police officers don't respect us when we open our mouth and tell you you're wrong."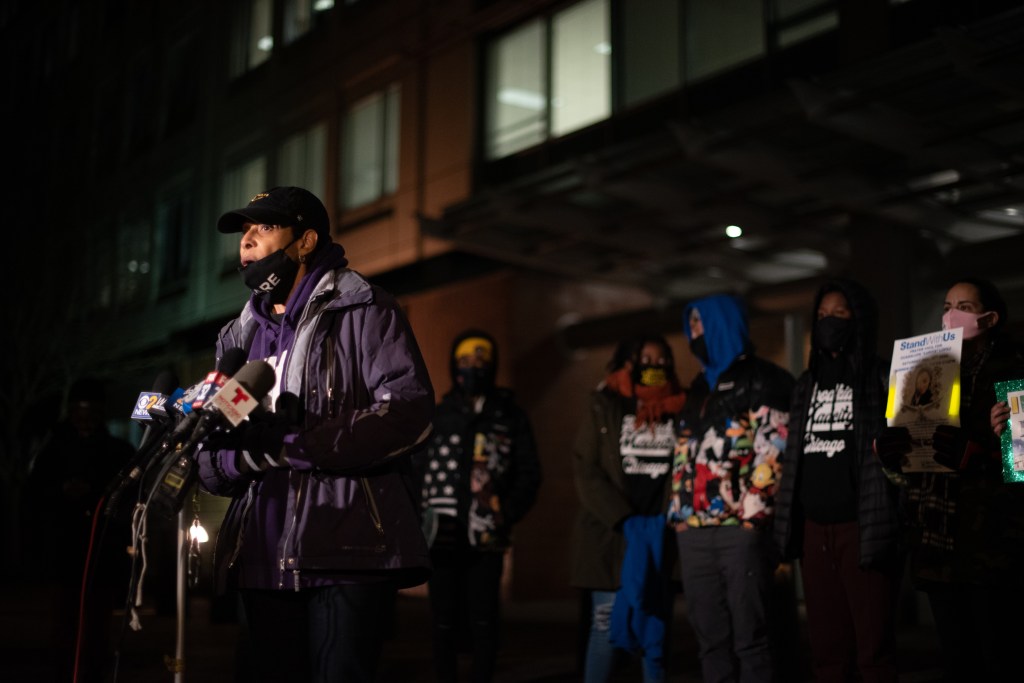 A Block Club subscription is an excellent gift. Get a subscription now and you'll get a free tote bag — and you'll help us reach our goal of 15,000 subscribers by the beginning of 2021. We're almost there! Subscribe or buy a subscription as a gift here.


Already subscribe? Click here to support Block Club with a tax-deductible donation.