RAVENSWOOD — Ald. Matt Martin (47th) wants to hear from neighbors about a developer's plan to convert Philadelphia Romanian Church of God into a 70-unit apartment building.
The developer's plans would require a zoning change and would preserve the large white columns and other classical Greek motifs at the church at 1713 W. Sunnyside Ave.
The church and its pastor, Florin T. Cimpean, made headlines over the summer for refusing to comply with Gov. JB Pritzker's stay at home order.
Cimpean confirmed that, after 26 years, they have agreed to sell the building and relocate the congregation.
"We'll still be in Chicago. We'll still have worship here in this church into the new year, too. I don't expect us to close on a new place before the end of the year," Cimpean said.
The church was put on the market two years ago, but no buyers were found then, Cimpean said. 
The property wasn't on the market this year, but LG Development Group, one of the firms that previously expressed interest, reached out to Cimpean again to see if a sale was still possible. 
"We considered their offer and decided to go with them because they're a serious buyer that has the resources to do this," Cimpean said. "More importantly, they also have experience developing these kinds of projects."
LG Development's other projects include one of the first mixed-use, transit-oriented developments in Wicker Park at 1241 N. Milwaukee Ave. as well as the Big Blue Swim School at 4207 N. Western Ave.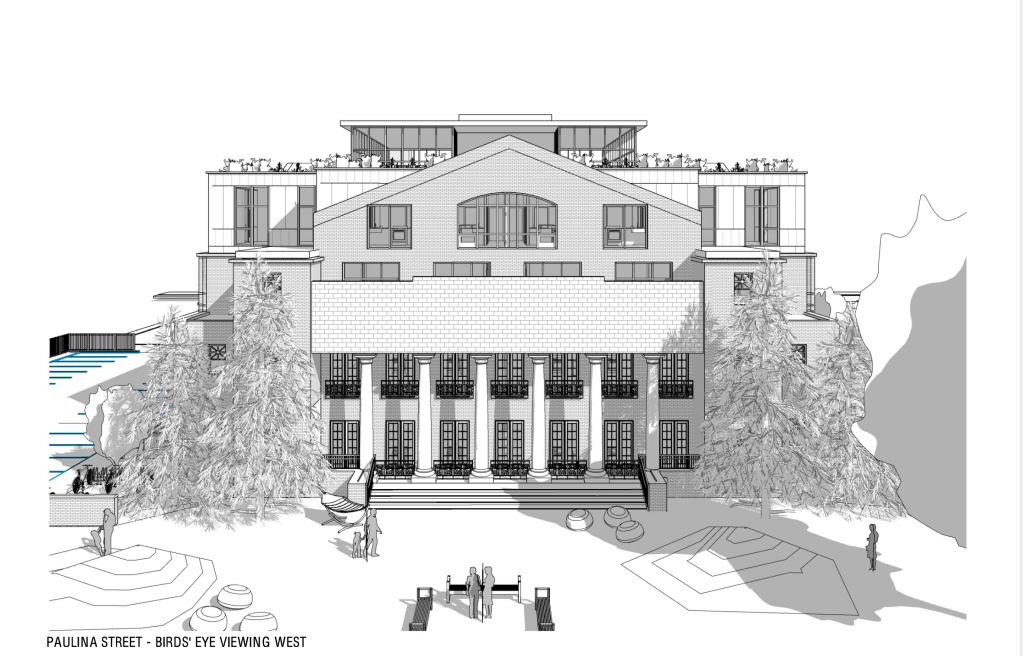 If approved, the development would convert the church into 21 studios starting at $1,400 a month, 39 one-bedroom apartments starting at $1,800 a month and 10 two-bedroom apartments starting at $2,500 a month. 
The complex would include 10 percent affordable on-site housing, according to developer's plans shared with Martin's office. 
After the church is converted into housing, it would be 59 feet tall and have 34 parking spaces. The developer is also seeking transit-oriented development status due to its proximity to the Montrose Brown Line station, according to the plans.
The plans also include adding a green roof, permeable pavers and electric vehicle charging stations.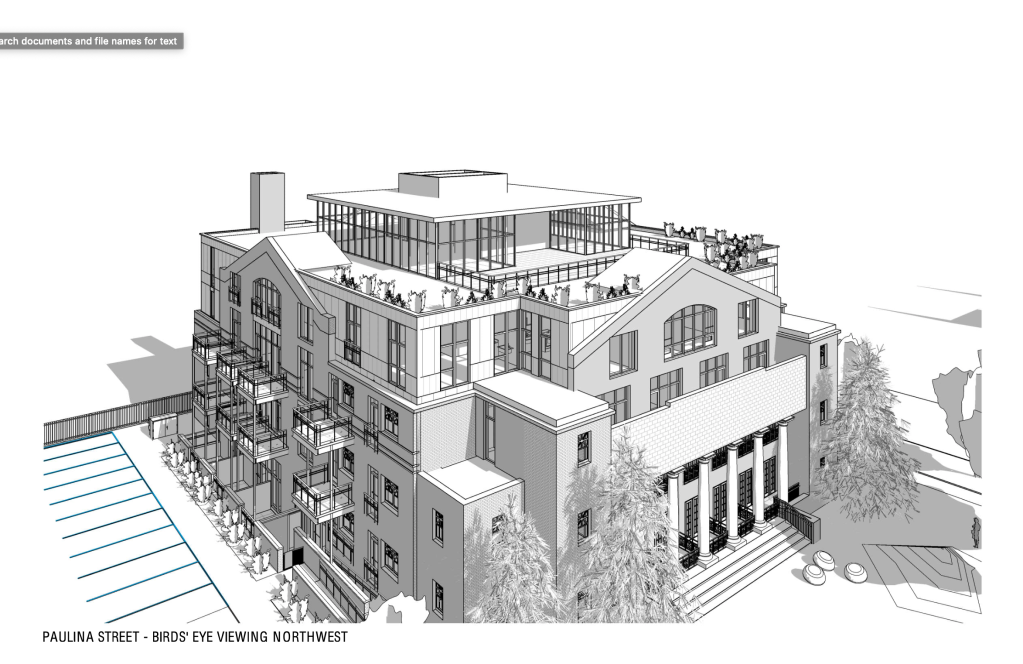 "We have a track record of working with community groups, making accommodations and concessions. We're excited to hear back in the next week or so from neighbors," said Gabriel Leahu, a design and program manager with LG Development. "We want to see if we can make a final proposal that makes everyone happy."
The Ravenswood Neighborhood Association is gathering feedback from neighbors to share with Martin's office. 
"What we're hearing thus far is that the amount of units is too dense for the neighborhood because it doesn't match up with available parking. That's the primary concern we've heard," said Andrew Smerczak-Zorza, the group's president. "But it could also be a nice example of historic preservation that adds housing to the community."
Smerczak-Zorza is glad to hear the developer is open to neighborhood feedback since other concerns he's heard include the building's current height and rooftop deck design looking out of place with the neighborhood's buildings. 
"We're going to present our thoughts to the alderman this month and whether or not we favor this or are against the development as it currently stands," Smerczak-Zorza said.
Josh Mark, Martin's director of development and infrastructure, said the alderman will continue to collect feedback before he decides to support or reject the project's zoning request. 
For more information on the project and to submit feedback to Martin's office, click here.
The church was completed in 1918 to serve as the Fourteenth Church of Christ Scientist. Its architects, N. Max Dunning and Clarence A. Jensen, used white columns and other design motifs inspired by ancient Greek temples since classical design elements were popular at the time. 
The original Christian Science congregation left the building in the early '80s and various congregations moved in and out of the church before Philadelphia Romanian Church took ownership of the property. 
A Block Club subscription is an excellent gift. Get a subscription now and you'll get a free tote bag — and you'll help us reach our goal of 15,000 subscribers by the beginning of 2021. We're almost there! Subscribe or buy a subscription as a gift here.



Already subscribe? Click here to support Block Club with a tax-deductible donation.