WEST TOWN — Designer Tania Mackey has long dreamed of opening her first brick-and-mortar clothing store, and thanks to the West Town Chamber of Commerce, she is finally pursuing her dream.
Mackey's clothing company NICZKA was the first tenant to sign a lease at 1821 W. Chicago Ave, a 550-square-foot pop-up storefront occupied by the West Town Chamber of Commerce.
Mackey, 30, had been working on NICZKA "on the side" for the last five years while working other jobs. It wasn't until the pandemic, however, that she launched her e-commerce site.
While it's a "weird time" to open her store, Mackey said it felt right.
"If I can get through a month like this, then I can make it anywhere after this," she said. "It wasn't super planned. … It was me being sick of not pursuing my dream."
A Chicago native with Ukrainian heritage, Mackey said it felt special to open her first brick-and-mortar so close to Ukrainian Village. Her store's name is a reference to her childhood nickname, "Taniczka," which was both a Ukrainian term of endearment and a reference to the Ukrainian word for "nighttime."
"My baba is through the roof about it," Mackey said. "When we drive around randomly looking for parking, they'll freak out and say, 'OMG this is the house…' It's cool building this memory, building this store. Even though it's not permanent, I can make some memories in my favorite neighborhoods."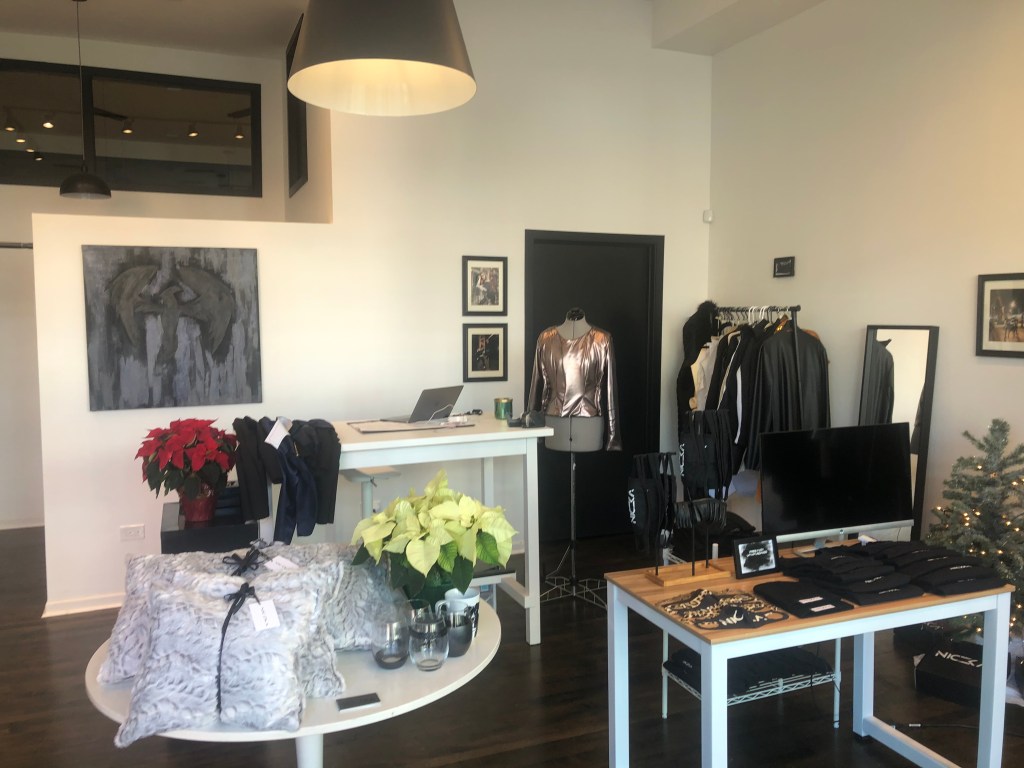 The pop-up storefront program aims to recruit small businesses to West Town, chamber director Kara Salgado said. The chamber began working on the idea pre-pandemic.
"Her philosophy about producing everything locally, it's a great fit for the neighborhood," Salgado said. "She's a perfect example of why we're doing the pop-up project."
Mackey began looking for pop-up storefronts in Wicker Park and West Town this fall, but most options were too large and too expensive. While shopping at Seek Vintage, Mackey learned of the pop-up through store owner Chris Hunt. She walked to the chamber office that day and signed a lease shortly thereafter.
"It's perfect," Mackey said, of the pop-up. "When you're just starting out, you don't need that much space. … It's a good baby step."
When she signed her lease, Mackey agreed to keep artist Mara Baker's light installation in the window. The art, like the neighborhood, complimented her brand, she said.
Mackey makes all of her clothing by hand, specializing in functional street wear as well as high fashion looks. She is inspired by electronic music and her clientele consists of people who care about supporting designers and not "fast fashion."
"I sit in here and I cut the fabric," she said. "With COVID and everything that's going on, people are starting to pay attention to small businesses. … I really want people to ask questions. Manufacturing is a complete secret to everybody."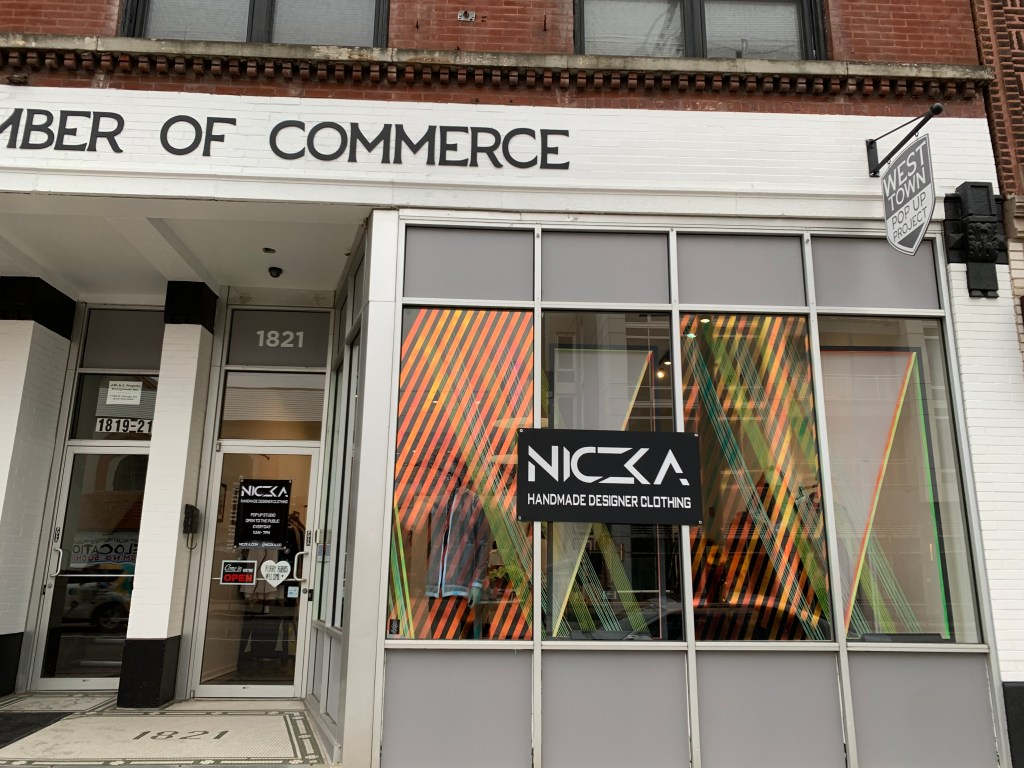 NICZKA pieces can either be purchased as-is or custom made based on a shopper's measurements. Eventually, when she opens her permanent store, Mackey plans to have a "design with me" program in which she sews custom pieces on the spot.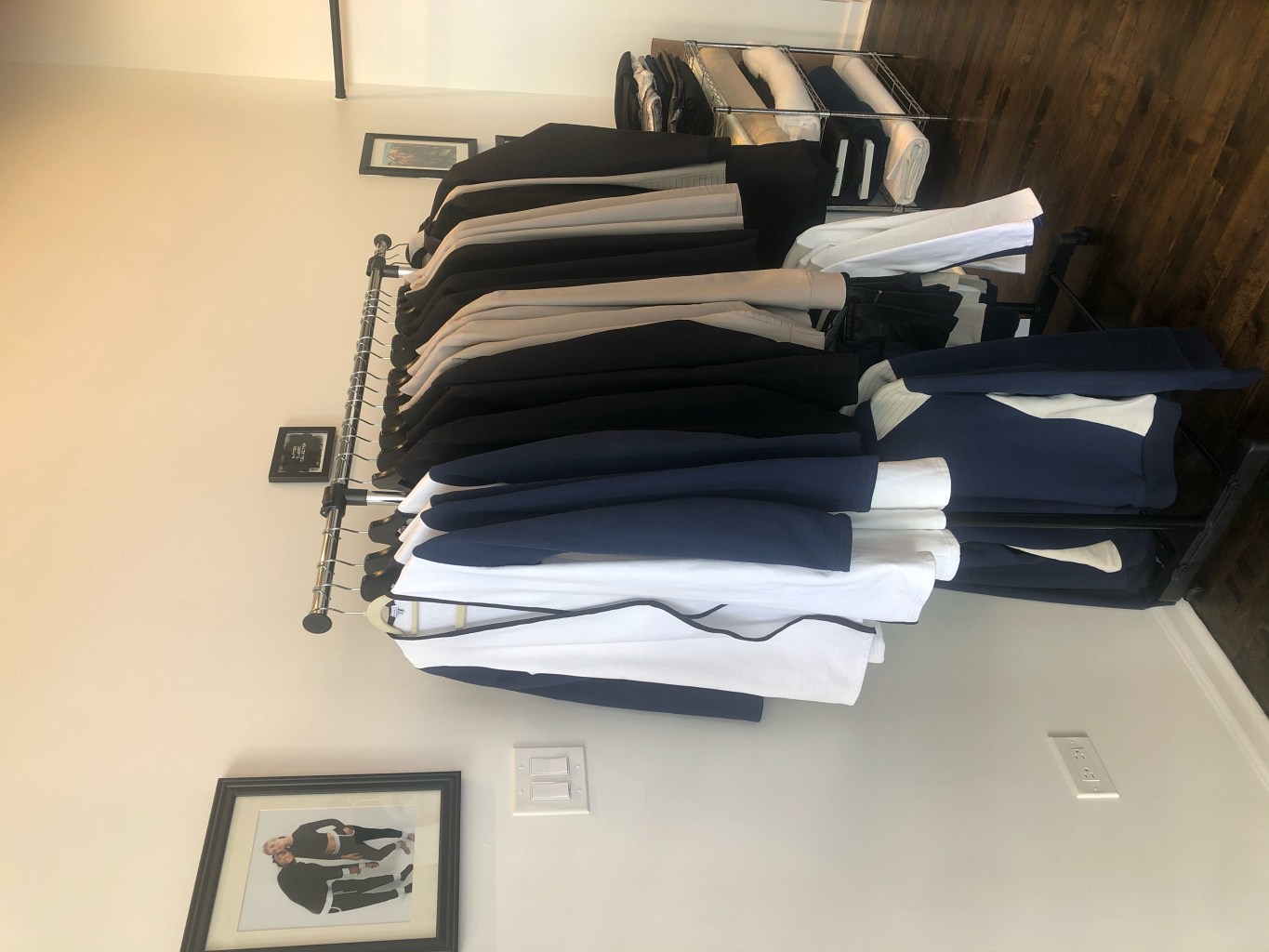 Since Black Friday, sales have been promising, Mackey said. One neighbor came in and bought three sweatshirts. Many shoppers have bought her handmade wine glasses, face masks and pillows.
Mackey already extended her lease through January and is eying a permanent location — possibly on Division Street, where West Town meets Wicker Park.
"My favorite neighborhoods are West Town, Wicker Park, Bucktown," she said. "I can't picture myself anywhere else."
The pop-up's typical occupancy is 10 people, however with coronavirus restrictions reduced capacity to two people at a time. Neighbors are encouraged to book shopping appointments.
Salgado said she hopes more businesses take advantage of the pop-up once Mackey's lease ends. The pop-up accepts lease applications on an ongoing basis. Learn more about the project and apply online.
NICZKA is open 11 a.m.-7 p.m. daily. Follow the store on Facebook, Instagram and Pinterest. Send inquiries to info@niczka.com.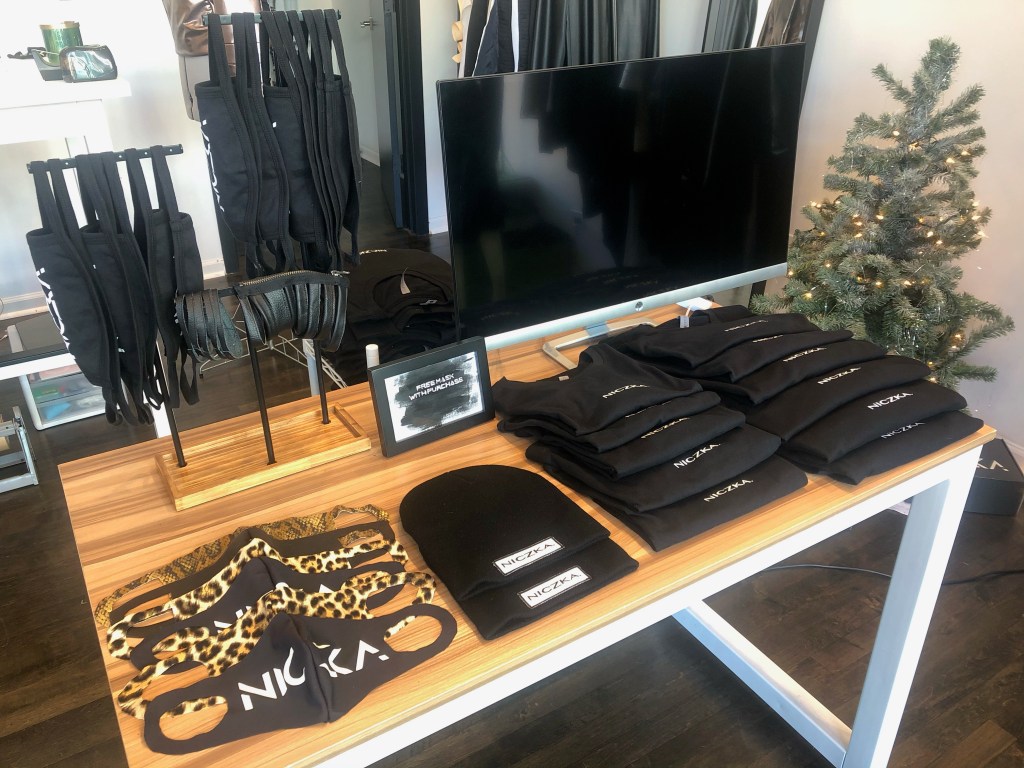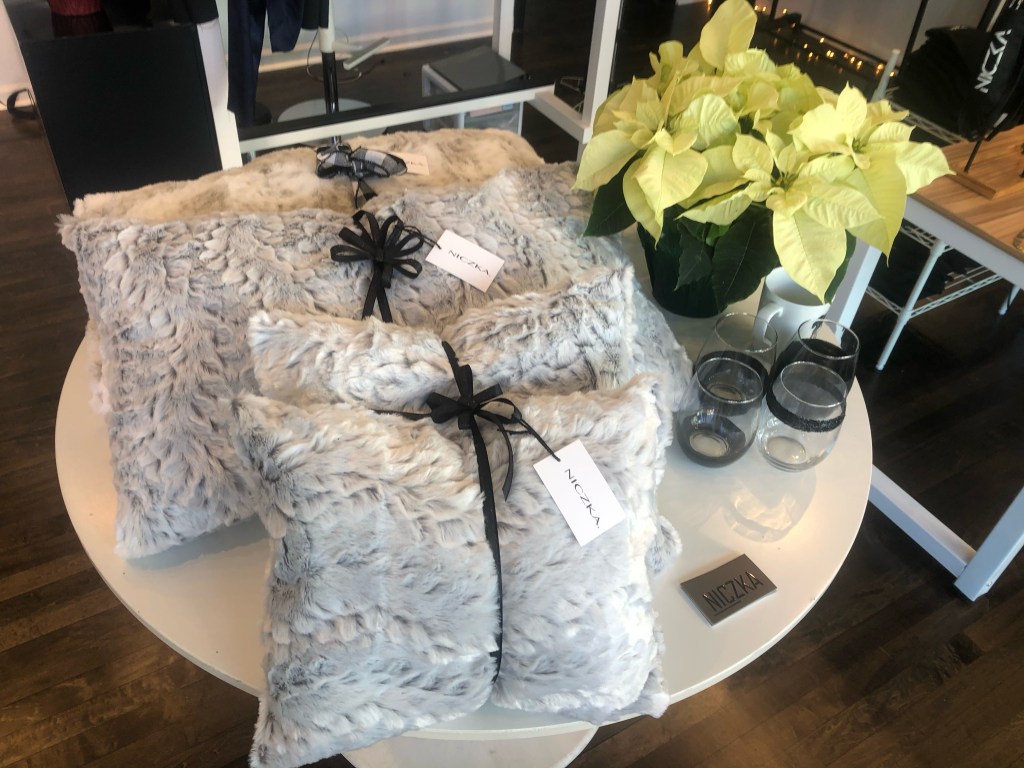 A Block Club subscription is an excellent gift. Get a subscription now and you'll get a free tote bag — and you'll help us reach our goal of 15,000 subscribers by the beginning of 2021. We're almost there! Subscribe or buy a subscription as a gift here.


Already subscribe? Click here to support Block Club with a tax-deductible donation.