PILSEN — The Love Fridge, a mutual aid initiative aimed at fighting food insecurity, has debuted its newest refrigerator in the heart of Pilsen.
The refrigerator, stationed outside La Michoacana, 1855 S. Blue Island Ave., is filled with fresh produce and other food items for residents.
The Love Fridge is "dignified food accessibility" for people and families who are struggling in the pandemic, said Amara "Rebel Betty" Martin, a Pilsen artist and organizer. Many people she knows have had to get food assistance for the first time during the pandemic, she said.
"It's affecting all of us," Martin said. "There's almost a stigma in asking for help. What I really love about the Love Fridge … is that it's like a communal space. It doesn't feel like you're asking for anything."
Inspired by similar efforts in New York City, a core group of organizers, including Ramon "Radius" Norwood, launched Love Fridge in Chicago over the summer.
Now, there are more than 20 Love Fridges across the city, with each site managed by a volunteer team to ensure they remain stocked.
"We believe that food is a right, not a privilege," said Eric Von Haynes, Love Fridge volunteer and artist publisher with Flatland Press.
The group had looked for a Pilsen site for the fridge since launching earlier this summer, Martin and Von Haynes said.
Community relationships were key to creating the Pilsen site, Martin said. Pilsen photographer Mateo Zapata connected Martin with the owners of La Michoacana.
RELATED: The Love Fridge Is Bringing Free Food To Neighbors In Need In Little Village, Bridgeport: 'People Want To Help'
Over the past several months, the Love Fridge worked with numerous community partners and mutual aid groups to address growing food insecurity across underserved neighborhoods, Von Haynes said.
"This isn't charity, it's solidarity" to meet the needs of the community, Von Haynes said.
He said the Love Fridge mutual aid initiative has been possible through volunteer efforts by neighbors and community members.
"It requires a lot of people dedicated to working with each other in solidarity, truly. I'm inspired by the creativity and the willingness to work for an urgent, immediate need," Von Haynes said.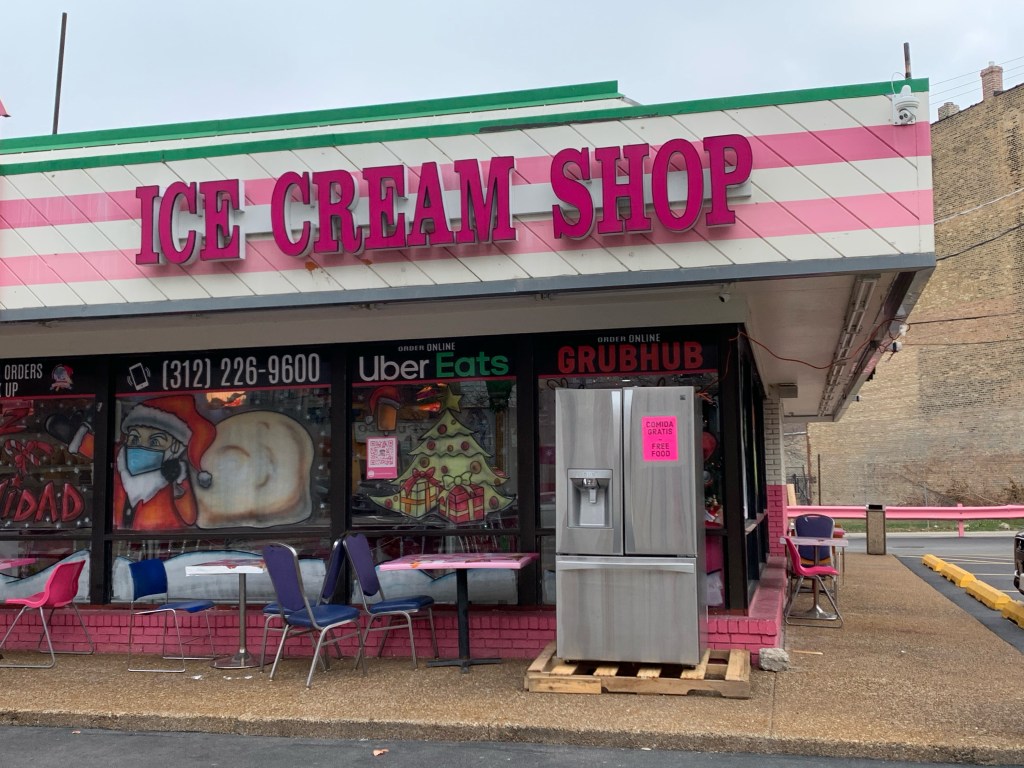 The Pilsen Solidarity Network is overseeing the Pilsen fridge. The network is a coalition of neighbors, community groups and "autonomous food justice/access lovers," Martin said.
Femme Defensa and ChiResists also have helped stock the shelves since the fridge opened last week, Martin said.
The need for food assistance has skyrocketed throughout the city during the pandemic. But some members of Pilsen's and Little Village's large undocumented communities "don't feel safe asking for help," Martin said. The Love Fridge allows for access to everyone, she said.
"Although Pilsen has been going through so many changes, there are a lot of families here, including a lot of undocumented people, and we can't forget them," Martin said. "We have to continue thinking about the people who don't get seen every day."
Martin sees the Love Fridge as a bridge connecting neighbors and community groups to better serve the community.
"I feel very grateful about the response from the Pilsen community that we've had around the fridge," Martin said. "We have so many people who want to volunteer to bring food, and so many businesses that have come forward to support it. I feel very affirmed in our community and the power in relationships."
The group is already hard at work to set up a second fridge in the neighborhood to help even more families.
"It's a model that can be replicated. It's an example that anyone can do it with a little bit of care and working with their community," Martin said.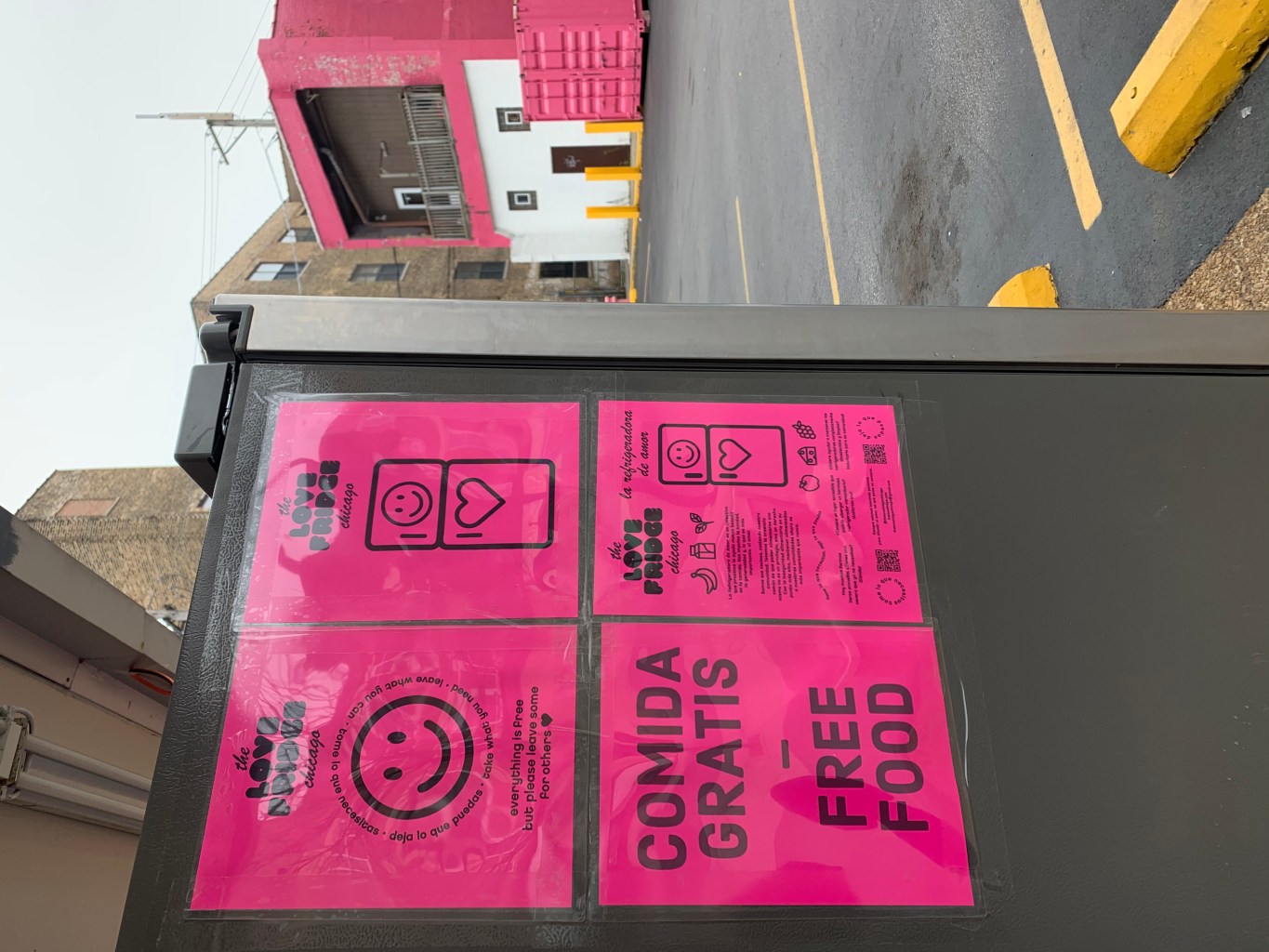 A Block Club subscription is an excellent gift. Get a subscription now and you'll get a free tote bag — and you'll help us reach our goal of 15,000 subscribers by the beginning of 2021. We're almost there! Subscribe or buy a subscription as a gift here.


Already subscribe? Click here to support Block Club with a tax-deductible donation.