ANDERSONVILLE — A "curated corner store" has opened in Andersonville, filling a need on Clark Street while being pandemic-friendly, its owner said.
Ándale Market opened Dec. 1 at 5232 N. Clark St. The shop brings needed grab-and-go food and goods options to Clark Street, owner Mia Sakai said.
"This strip is underserved in terms of quick food options," Sakai said. "It's something that makes sense for the moment and also for the neighborhood."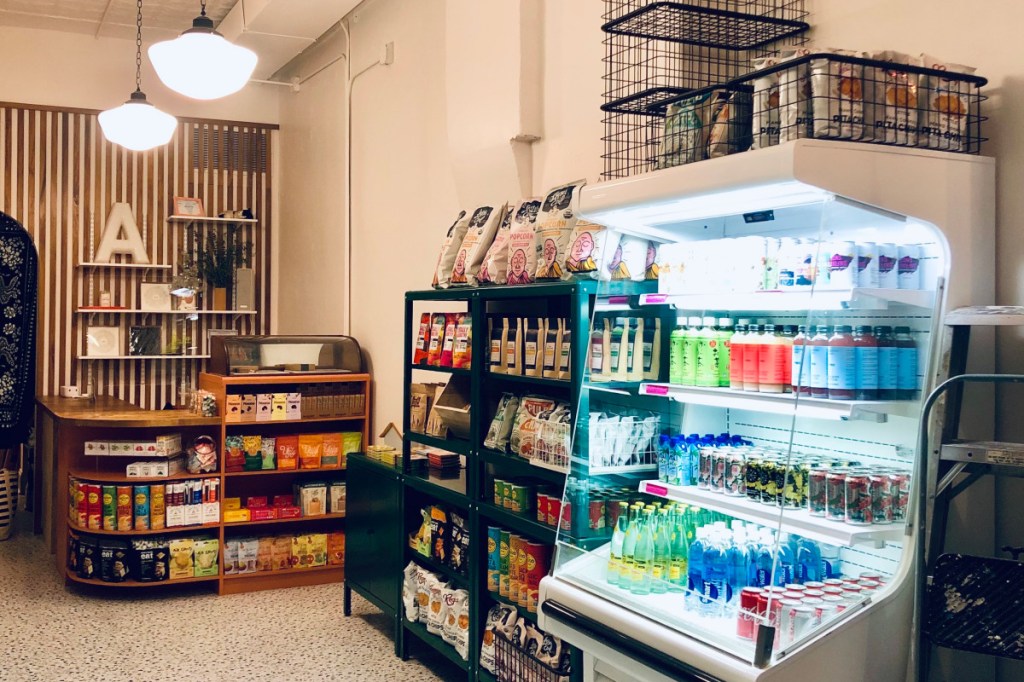 Ándale Market ("ándale" as in "hurry up") carries snacks and beverages as well as grocery items, home goods and personal care products.
The items are sourced from local makers as well as imports from places like Spain and Italy, Sakai said. Items include craft sparkling water beverages from a local company, small-batch mole sauces, locally made pancake mix and other high-end food and home essentials.
"We want to make sure we're a part of the community, and that we're catering to the community we're in," Sakai said.
Sakai lives with her partner in Hyde Park, where the couple moved to more than two years ago from New York City. Sakai's background is in marketing and art direction, but she has been involved in pop-up retail ventures before.
So when Sakai decided to open her own "thoughtful" grab-and-go store, she settled on Andersonville, where the number of commuters and the brisk pace of Clark Street lends well to the business model, she said.
Ándale Market opened during a pandemic that has already claimed a handful of businesses on Clark Street in Andersonville. The corner store model was always the plan, Sakai said, but it does lend itself well to life during coronavirus.
Everything is prepackaged, and the space is only about 400 square feet, so grab-and-go service is the norm.
Plus, the shop offers items not for sale in many convenience stores. Shopping there can be more of an experience, especially for those in quarantine, Sakai said.
"It has offerings that are essential," Sakai said. "Everyone is stuck at home. It's nice to try a new sparkling water beverage or try something new for dinner."
The business has so far been embraced by Andersonville residents, confirming Sakai opened in the right neighborhood, she said.
"The reception of the neighbors has been humbling," she said. "Everyone is so welcoming. It's overwhelming, I have to say."
Ándale Market is open 11 a.m.-6 p.m. Wednesday-Monday.
A Block Club subscription is an excellent gift. Get a subscription now and you'll get a free tote bag — and you'll help us reach our goal of 15,000 subscribers by the beginning of 2021. We're almost there! Subscribe or buy a subscription as a gift here.


Already subscribe? Click here to support Block Club with a tax-deductible donation.