WEST TOWN — As West Town windows fill up with Christmas trees, one family has decided to take the holiday spirit outdoors.
Over the weekend, the Schrecengost family — parents Matt and Megan and children Sophie, Jesse and Lydia — installed a Christmas tree on the southeast corner of Bishop and Erie streets in West Town.
The family painted a skateboard that said, "Erie Street Christmas Tree," and left a handwritten note wrapped in plastic that read, "Bring your own ornament! Make the tree pretty. Merry Christmas!"
Neighbors heeded the call. By Tuesday, the tree was filled with ornaments. A ceramic cat, a Jeppson's Malort ball, a crocheted roll of toilet paper labeled "2020" and even a mini hand sanitizer hung from the tree's branches.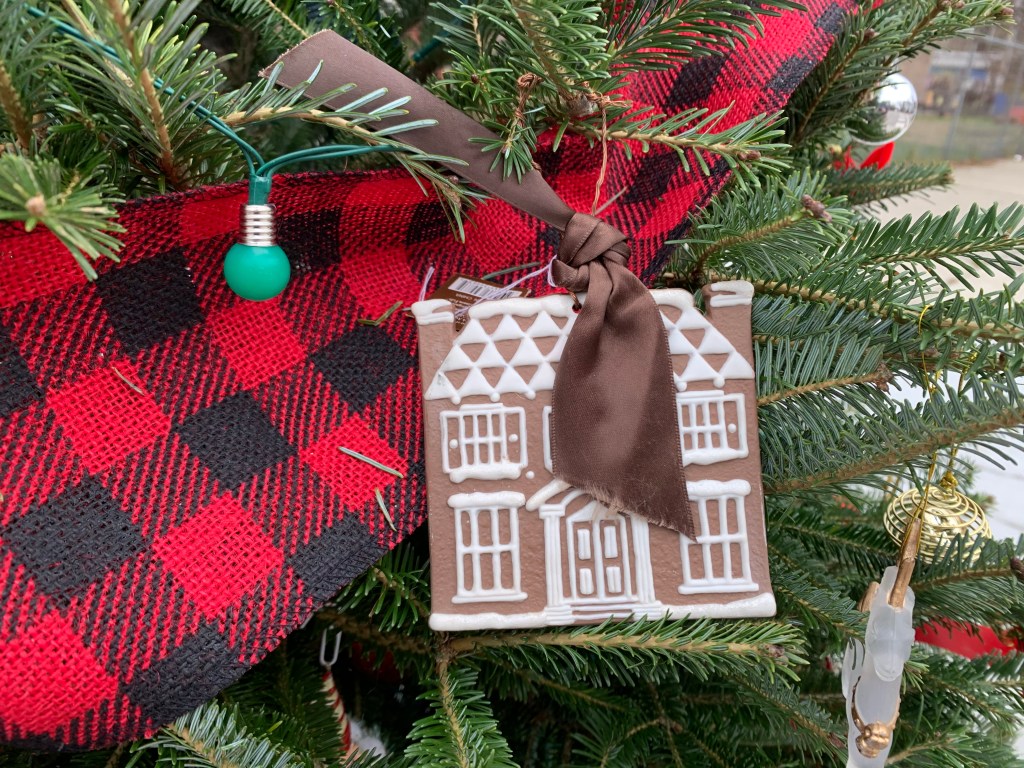 "The neighbors' reactions and interactions have been absolutely special," Megan Schrecengost said in a Facebook message. "Every time we go visit the tree there are new ornaments. It's incredibly heartwarming."
Neighbors have added lights and ribbons. Someone placed a red Santa hat atop the tree. One neighbor even put a bag of dental dog chews under the tree.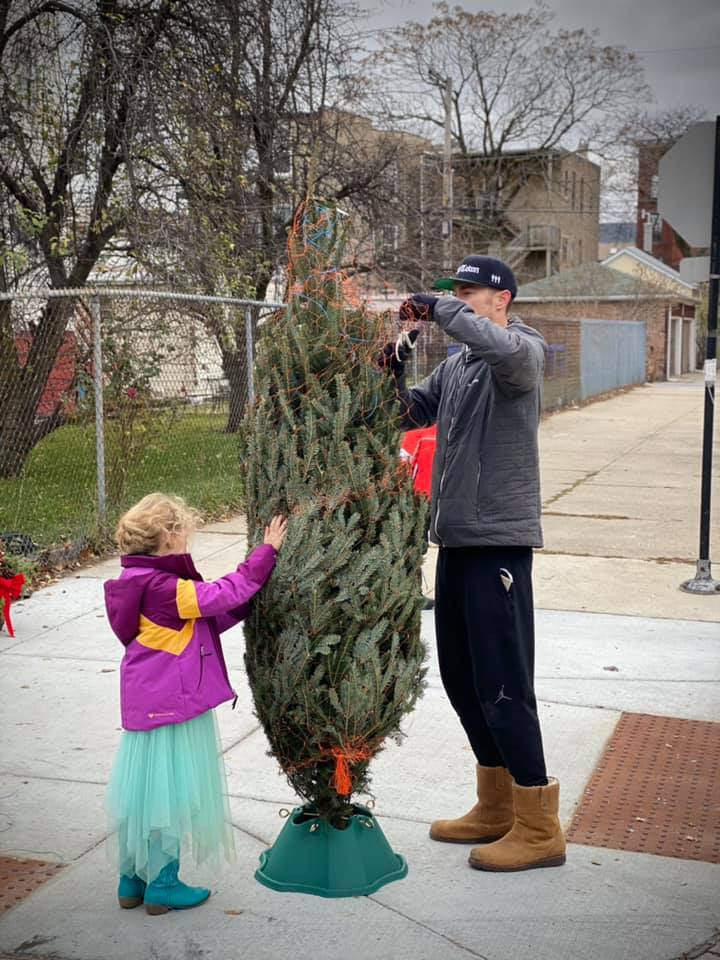 The Schrecengost family talked about installing a community Christmas tree for years, hoping it would bring neighbors closer together while beautifying the street.
The family went to Home Depot and spent less than $100 on the tree and tree stand. They painted an old skateboard for the sign.
On Saturday, they installed the tree. From there, neighbors did the rest.
The tree has already connected neighbors, Schrecengost said.
When Schrecengost and her daughter watered the tree Monday night, another mom and her two young sons were out in pajamas, hanging silver ornaments.
"It feels wonderful being able to create something together, instead of it being complete on day one," Schrecengost said. "We're all part of this Christmas tree. We're all making this corner pretty and happy. And we all have this simple and positive thing to talk about. I love it!"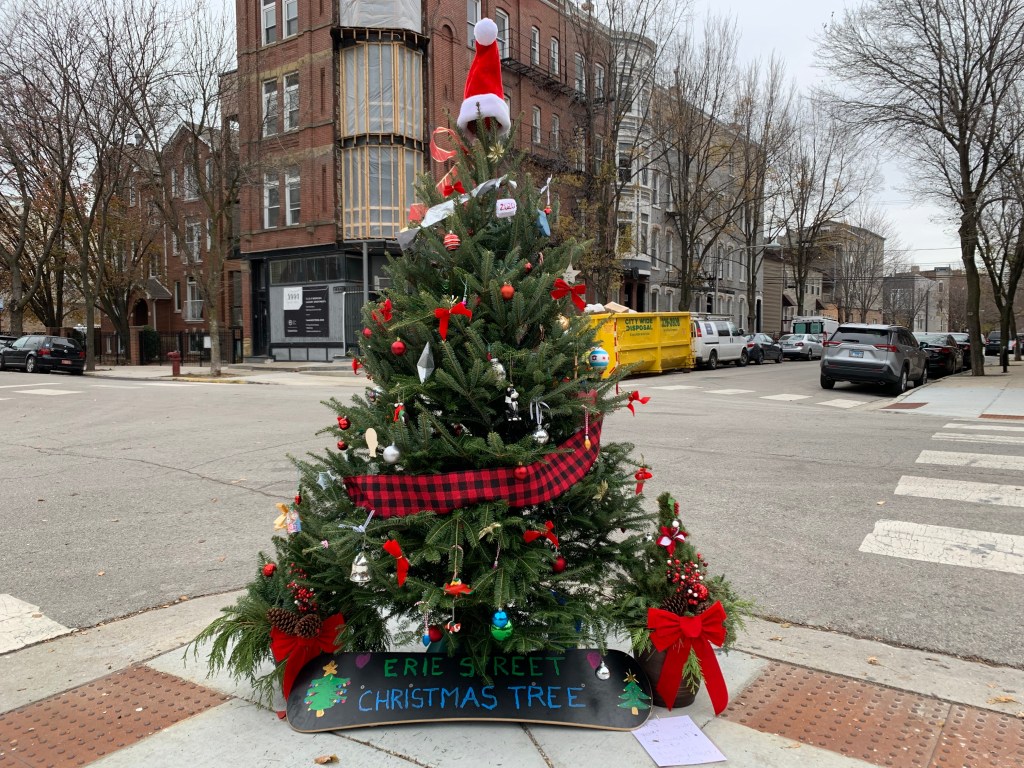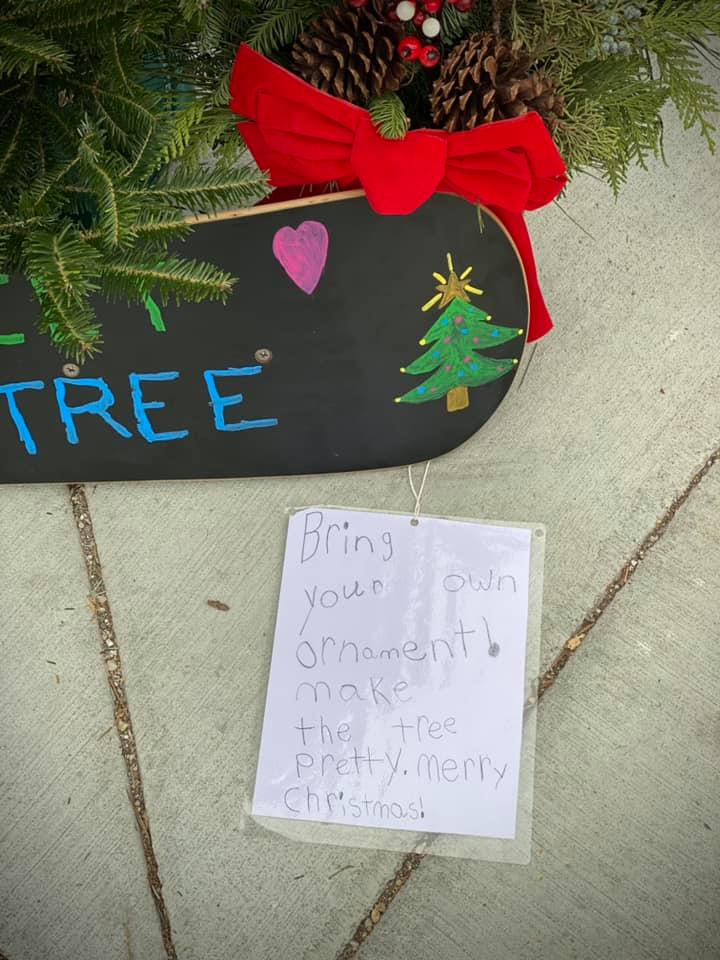 A Block Club subscription is an excellent gift. Get a subscription now and you'll get a free tote bag — and you'll help us reach our goal of 15,000 subscribers by the beginning of 2021. We're almost there! Subscribe or buy a subscription as a gift here.



Already subscribe? Click here to support Block Club with a tax-deductible donation.