KENWOOD — Karen doesn't remember the last time both elevators were working in her South Side apartment building.
To avoid joining her Ellis Lakeview neighbors in the sole functioning elevator, and risking the spread of coronavirus, she typically takes several flights of stairs up to her sixth-floor apartment — something only her energetic seven-year-old son enjoys.
So much garbage accumulates in her building that the chute backs up all the way to her floor, Karen said. At times, the trash has piled up even higher in the 11-story structure, she said.
Like many of her neighbors who live the 105-unit affordable apartment building at 4624 S. Ellis Ave., Karen said she regularly battles mice and roaches, and recently found a substance she believes to be mold in her apartment.
Until the building's mailboxes were replaced recently, the building manager and residents were responsible for sorting through mail, because mail carriers refused to place anything in the busted boxes.
"I would like to live in a clean, safe building," said Karen, who requested Block Club only use her first name. "Just the basic things that a landlord is expected to provide — make it habitable and safe."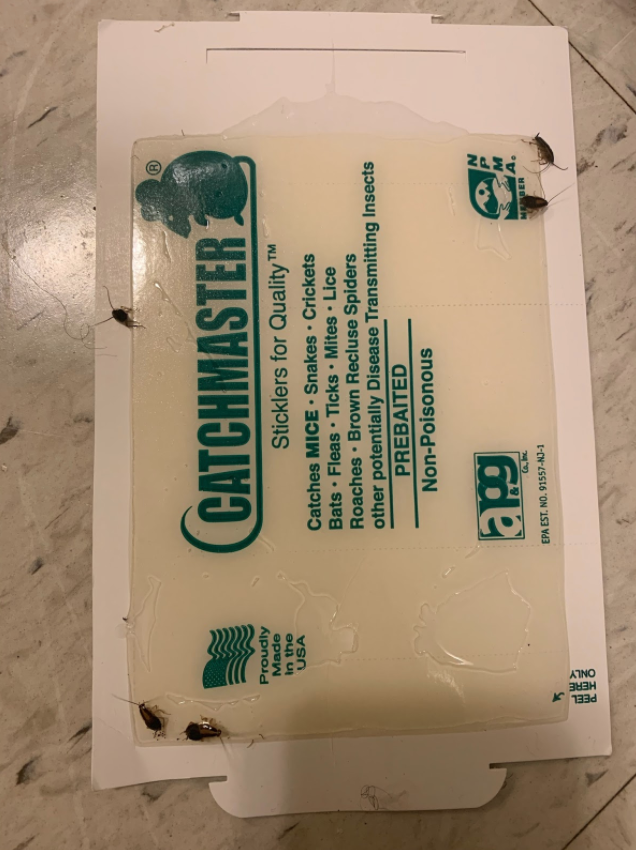 Karen is one of a few dozen tenants urging the U.S. Department of Housing and Urban Development to take action against the conditions at Ellis Lakeview, which has failed 12 city inspections this year — all since the beginning of the pandemic. Despite begging for help for months, residents say the feds have yet to force any fixes.
Tenants sent letters and photos to the HUD documenting a litany of filthy, hazardous conditions in the building.
One resident was injured when a faulty closet door fell out of its runners, causing a head wound that required hospitalization, they wrote. Inside the same apartment, a leak caused a bulge in the wall which exploded and was repaired a week later, the letter read.
Another tenant facing "significant leaks," water damage, brown water and a substance she thinks is mold said she believes her living conditions are causing her daughter's large welts.
A third resident's toilet wouldn't stop flushing in September, flooding the unit. As of November, no one had visited to make repairs, the resident said.
Two tenants said Ellis Lakeview management addressed potential mold issues by trying to paint over it. Other tenants said they paid for or did repairs themselves after long delays.
In total, 24 tenants submitted their complaints to HUD by letter, and 18 residents have "contacted National Housing Compliance repeatedly."
"None of these efforts have significantly improved our conditions," tenants wrote in the letter.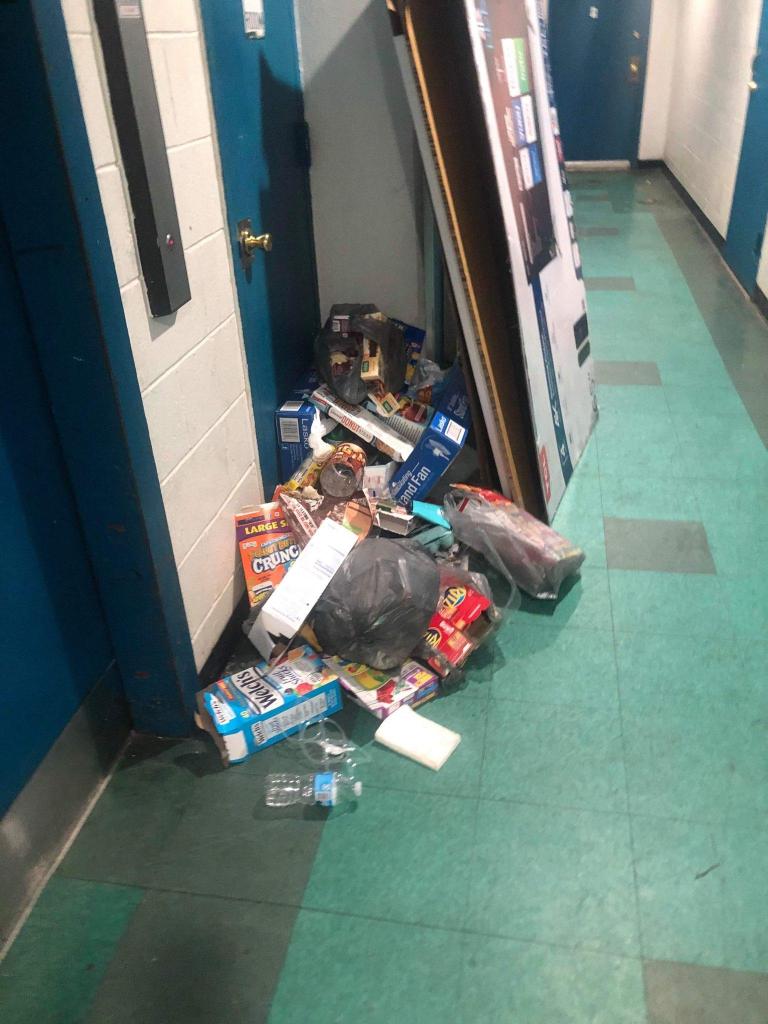 A HUD investigation sparked by residents' complaints in September determined "a number of them were valid," spokesperson Marta Juaniza said.
Federal housing officials wrote building owner Apex Chicago IL, LLC on Nov. 3, demanding "corrective action as required" by the department's Section 8 contract with Apex, Juaniza said. Officials are also set to meet with the building's tenant organization this week.
Oron Zarum, who is listed as the Brooklyn, New York-based manager of the Apex LLC, did not return calls. Property manager Integra Affordable Housing also did not respond to requests for comment.
"HUD is working in collaboration with the Troubled Buildings Initiative and the Chicago Department of Buildings to assure a coordinated response to the tenant organization's concerns," Juaniza said.
Inspectors from the city's buildings department have responded to "numerous 311 complaints" at Ellis Lakeview this year, Department of Buildings spokesperson Mimi Simon said. The property is on the Troubled Buildings Initiative list, with another inspection scheduled for Wednesday.
The city's Troubled Buildings Initiative primarily uses the housing court to reclaim buildings in "dangerous and hazardous conditions," in order to prevent continued disrepair to the point of requiring demolition, displacing residents or eliminating affordable housing.
The elevator violations in the building are the subject of a pending Cook County Circuit Court case against Apex, according to Simon. The next court date is scheduled for 9 a.m. Dec. 29.
"Although the city has initiated a court case, due process must be followed and the authority to order repairs, assess fines and penalties, or appoint a receiver is vested with the Circuit Court judge," Simon said.
But with a dozen failed inspections and dozens of violations over the last nine months, residents said they have waited long enough.
Regardless of city or federal action, Apex and Integra must resolve the laundry list of issues "as soon as possible," Karen said. "They need some kind of complete action plan within the next 14 to 30 days."
'Someone has to force some kind of repairs'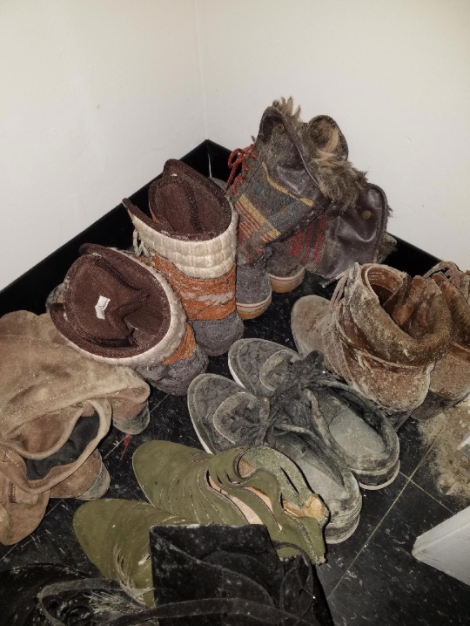 When Ashley Salibellas discovered what she believed to be mold in the bedroom of her first-floor apartment, she asked Ellis Lakeview maintenance workers remove it. She was repeatedly told "it wasn't mold," she said.
Salibellas then called 311 for help. A city investigator came out to chat with her and the building manager about the situation, she said.
After the the investigator left, Salibellas requested a gate key to the Ellis Lakeview parking lot from the manager.
The disabled mother of a one-year-old was told she needed a valid driver's license to obtain a gate key, which was not noted in her lease.
She believes withholding the gate key was retaliation for complaining to the city.
"I had just got my car at the time, and I had insurance and I had my permit" as well as a disabled driver's placard, Salibellas said.
Salibellas and her daughter slept in the living room for three months before the substance in the bedroom was removed. It wouldn't have taken so long if there were more than one janitor and two maintenance workers for a building of more than 100 residents, she said.
"The owner needs to hire more staff," Salibellas said. "He hires one person at a time. … Ain't no way they can get to everyone in one day."
But retaining staff at Ellis Lakeview is a challenge, residents said. Multiple residents confirmed the current building manager is the fourth one this year.
"I know it's not the property manager's fault," sixth floor resident Tonnett Hammond said. "She just got here, and she's doing all that she can to get people's work orders in. The owners should definitely be held accountable for the things going on in this building."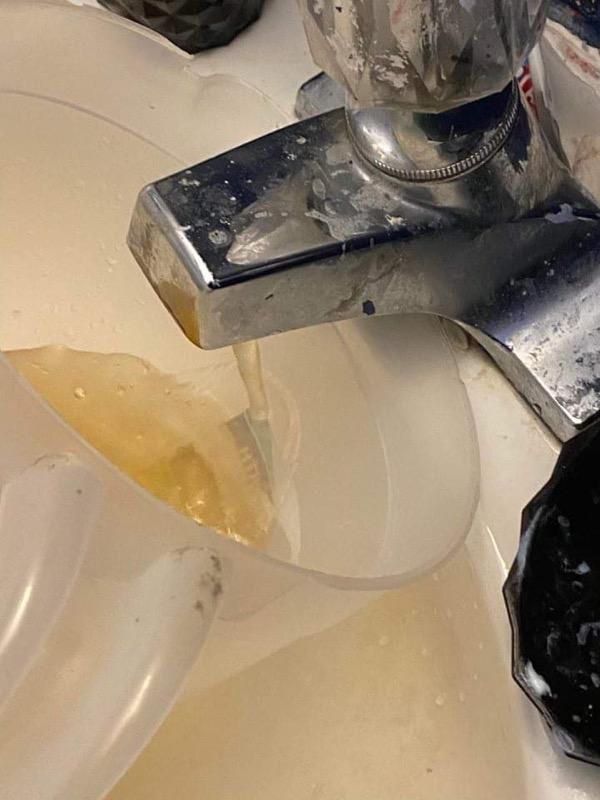 Hammond is the chair of the Ellis Tenants Association, a ten-person group organized to address the building's condition.
The association has recruited about 30 other tenants who aren't official members, but are working with the group to seek relief, Hammond said.
Even when Integra has been responsive to complaints and completed needed repairs, the longterm fixes sometimes require significant short-term hassles, Hammond said.
Last month, her bathtub was clogged, making it "hard to take baths and showers with sewer water coming up" from the drain, she said.
Before fixing the bathtub, building maintenance tore up a shower wall with no explanation and no timetable on when it would be replaced, filling her tub with debris. The shower was not the source of the problem, said Hammond, who stayed in a hotel "until they decided to come in and fix it."
When issues are addressed — like her clogged tub and the building's broken mailboxes — "we don't receive any notices," Hammond said. "I would like to see more organization" from the property owner.
Between HUD, the city and local elected officials, "someone has to force some kind of repairs," she said.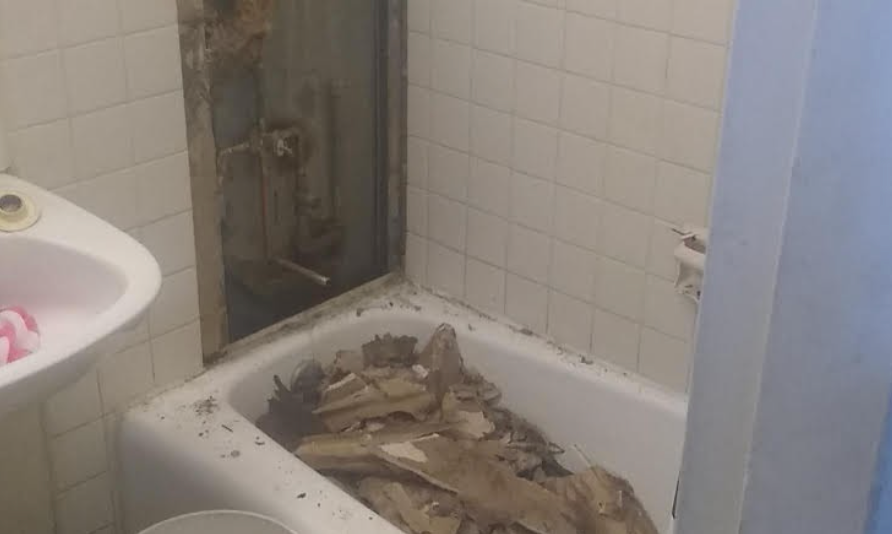 State Sen. Robert Peters (D-13th) met with the tenant association, offering support during HUD's investigation and direction to resources like the Lawyer's Committee for Better Housing.
The living conditions at Ellis Lakeview are "very concerning and upsetting, particularly because the fact that having a roof over your head is a right," Peters said. "Having such a difficult time with housing during a pandemic — being in isolation and quarantining — is even more upsetting."
The treatment of Ellis Lakeview residents reflects a "systemic issue" in housing, faced by subsidized and market-rate tenants alike, Peters said.
But "to be realistic, we know that when it comes to subsidized housing, it's always a difficult fight," he said.
A nationwide web of mismanagement
Last winter, residents at the Big Country Chateau apartment complex in Little Rock, Arkansas went months without gas and hot water. Even after utilities were restored, residents complained of mold, bed bugs and leaky pipes, according to KARK 4 News.
The Big Country Chateau, like Ellis Lakeview, is owned by Apex Big Chateau AR, LLC and managed by Integra Affordable Management.
County-level records show Apex Chicago, its manager Oron Zarum and Apex Big Chateau all share a Brooklyn, New York mailing address.
Zarum is listed on a 2018 tax filing as president of JPC Charities, a housing nonprofit formerly known as Good Deeds Matter.
Zarum's predecessor, Jason Cook, was president in February 2016 when JPC took over the Woodhaven Park Apartments in Indianapolis. Cook later served as the charity's secretary and treasurer under Zarum.
By September 2016, the Marion County Health Department ordered a cleanup of mold and mildew at Woodhaven Park. That same month, a tenant who withheld her rent until conditions improved was set to be evicted, Fox 59 reported.
Cook was a founding member of the Better Housing Foundation. He at one point served on the boards of both JPC and the foundation, according to state records.
A 2018 Chicago Tribune investigation found living conditions at 64 of the Better Housing Foundation's 81 Chicago properties were "so bad that the Chicago Housing Authority has forbidden its aid recipients" from moving there.
Many of the complaints and violations outlined in the Tribune investigation echo those at Ellis Lakeview, in Indianapolis and Little Rock.
City inspectors and tenants documented leaks that led to mold and "frequent elevator breakdowns that stranded disabled residents" at one building, trash accumulation at another property and vermin infestations at others, the Tribune reported.
As tenants lived in squalor, foundation affiliates made millions of dollars in fees. Cook told the Tribune he was essentially a figurehead who "let others handle the venture."
In October, facing a federal securities probe, the bankrupt Better Housing Foundation sold off 45 buildings in Bronzeville, South Shore and other South Side neighborhoods, according to Crain's Chicago Business.
Apex's close ties to JPC, "a so-called charity whose board members also sat on the board of the Better Housing Foundation," raises major red flags, housing organizer Lilly Lerner said in a statement.
With the Better Housing Foundation fiasco, city and federal officials learned what can happen when landlords are allowed to mismanage properties, only to abandon them "under the weight of thousands of code violations, broken promises and an SEC filing," Lerner said.
Chicago and federal officials must act to ensure a similar situation doesn't play out at Ellis Lakeview, she said.
"The Ellis Tenant Association looks forward to working with HUD and the Department of Buildings to avoid repeating these mistakes, and in doing so protect taxpayer funds; secure safe, decent, and affordable homes by any legal means; and hold the landlord accountable for their living conditions," Lerner said.
'They shouldn't let tenants fall by the wayside'
If Apex doesn't comply with federal housing officials' demand to improve living conditions at Ellis Lakeview, HUD could suspend its subsidy payments or even terminate its Section 8 contract, agency spokesperson Juaniza said.
HUD may also flag the company as a temporary "compliance risk," affecting its ability to access federal funds even after the issues are resolved.
Any punishment against the landlord, however, "must not result in the loss of a HUD-assisted unit for the tenants," according to HUD policy.
Juaniza did not clarify the timeframe in which Apex must comply before risking these punishments, and directed Block Club to file a Freedom of Information Act request for access to housing officials' letter to the company.
It's a tired myth that Section 8 tenants "don't care" about where they live, Hammond said. Especially amid the pandemic, Ellis Lakeview residents want to see HUD stay on Apex's case and force the company to restore their deteriorating homes as soon as possible.
"This is the time where they shouldn't let tenants fall by the wayside," she said.
A Block Club subscription is an excellent gift. Get a subscription now and you'll get a free tote bag — and you'll help us reach our goal of 15,000 subscribers by the beginning of 2021. We're almost there! Subscribe or buy a subscription as a gift here.



Already subscribe? Click here to support Block Club with a tax-deductible donation.