LOGAN SQUARE — Alyse Liebovich hasn't been receiving her mail on time, if at all. The Logan Square resident can see her mailbox through the window of her home office and watches it go untouched for days.
Meanwhile, Connor Sullivan received a huge stack of mail Monday, the first time he had gotten a delivery in more than two weeks.
And Erin Burks, who lives down the street from the Roberto Clemente Post Office at 2339 N. California Ave., received mail at the end of November for the first time in more than three weeks. Since then, she's received mail only once.
These are just a few examples of the mail problems plaguing Logan Square.
Weeks-long delays — and missing packages — have become the norm in Logan Square in recent months. It's taking much longer for necessities such as paychecks and medication to reach people at a time when they need them the most.
Many neighbors said they're frustrated over the delays but also worried about the health and safety of their mail carriers, who are essential workers during a deadly pandemic.
"I had worried our carrier had gotten sick from COVID … . I have a lot of empathy for that," said Sean Kase, who recently went nine days without receiving any mail.
"There's an extent to it that's not really in their control. Even if they weren't sick, it could've been something else. It's still obviously an important issue."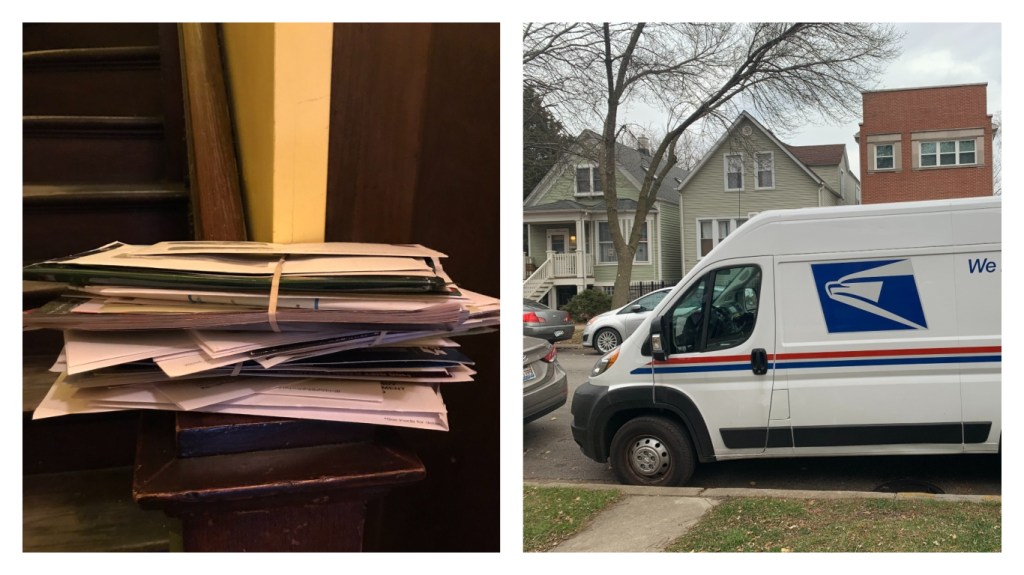 'We Now Get Mail Maybe Once A Week'
Severely delayed mail service has hammered parts of the city throughout the year.
Far North Side residents have long complained about delays and missing packages, prompting a local congresswoman to intervene and direct more mail carriers to the area. Neighbors on the Far South Side and Southwest Side have reported many of the same issues.
When a Block Club reporter posted on Twitter, asking for Logan Square residents' experiences with mail delivery in recent months, a flood of responses poured in.
In addition to mail delivery problems, residents complained of mail carriers marking packages "delivered" without actually delivering them, a practice they say has become common amid the pandemic.
Patrick Boettcher has lived in the neighborhood 11 years and said the delays have never been this bad.
"We now get mail maybe once a week, including a stack of mail for our neighbors down the street," Boettcher said. "I am also still waiting for a package that was marked as 'delivered' on Nov. 30."
Boettcher said it's "frustrating, but understandable, given the current climate," but he's worried about his mail carrier, who he hasn't seen for at least a month.
Like Boettcher, Burks said she's been "really concerned" about her carrier, worried if she got sick or injured or was fired. Burks said she used to always make small talk with her carrier, but she disappeared a few months ago and now the mail issues are "hugely noticeable."
"It's frustrating to want to support a service that doesn't seem to be supporting the [customer] the same way," she said. "I'm one of those handwritten note people, always have been, but it makes me rethink if I should be sending those items via different services."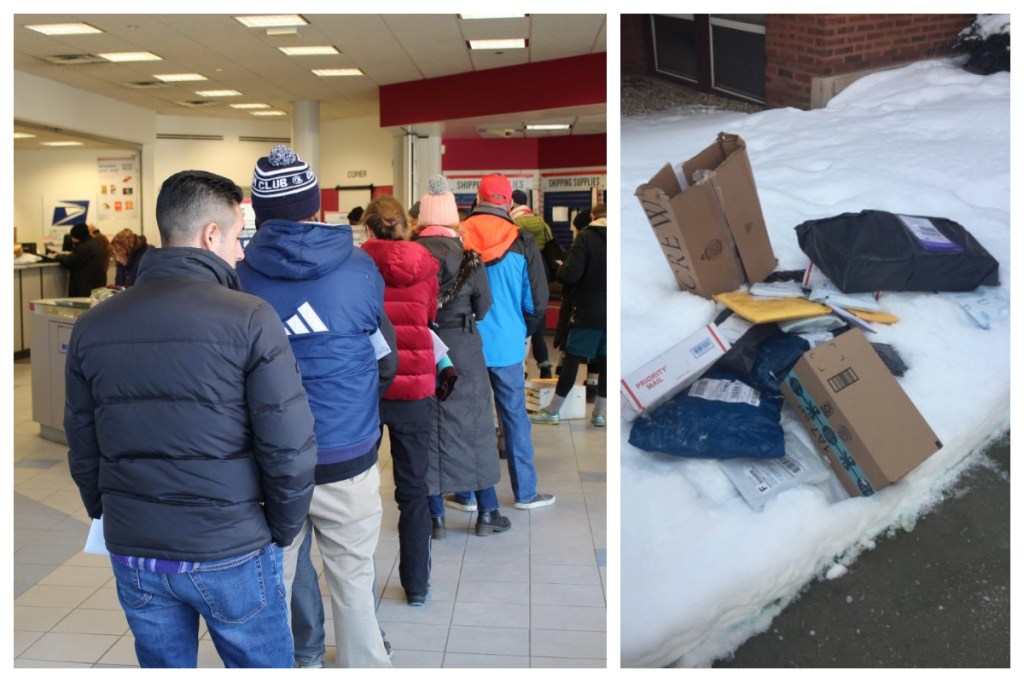 Across Chicago, residents have reported delays and long lines at local post offices since the spring.
Some mail carriers have gotten sick with COVID-19. In some cases, that has meant unsorted mail had to be sent somewhere else for processing, slowing down delivery.
Chicago postal workers told Block Club earlier this year the appointment of a new postmaster general also brought about new protocols that delayed mail delivery.
In an October email to constituents, Ald. Daniel La Spata's 1st Ward office, which has received complaints of mail delivery, also blamed the postmaster general's changes in delivery protocol.
Postmaster General Louis DeJoy is having carriers leave mail at distribution centers instead of delivering it, the alderman's office said.
The office also pointed to the Postal Service's inability to "access coronavirus relief aid due to disagreements about how those relief funds would be administered" as one factor creating the mail problem in the ward, which includes part of Logan Square.
"These financial and administrative changes may impact your delivery schedule," the alderman's office wrote.
But Mack Julion, Chicago letter carriers union president, told WTTW earlier this month the city has struggled with mail delivery for years, long before DeJoy took charge.
Julion said the problem stems from a lack of staffing.
"COVID just exposed how bad this problem is, but trust me, we're not far off from good service. So we're working with the Chicago Post Office, we're hoping they can resolve this, and we're hoping they'll listen," Julion told WTTW.
A Chicago spokesman for the U.S. Post Office didn't return a message seeking comment late Tuesday.
Neighbors who experience an issue with the Postal Service should fill out and sign the Privacy Act Release and email it to chicagocasework@durbin.senate.gov, according to La Spata's office.
Those who are missing something of importance, like medication or a paycheck, should mention that in the Privacy Act Release and include a tracking number, if possible.
A Block Club subscription is an excellent gift. Get a subscription now and you'll get a free tote bag — and you'll help us reach our goal of 15,000 subscribers by the beginning of 2021. We're almost there! Subscribe or buy a subscription as a gift here.



Block Club Chicago's coronavirus coverage is free for all readers. Block Club is an independent, 501(c)(3), journalist-run newsroom.
Already subscribe? Click here to support Block Club with a tax-deductible donation.