CHICAGO — Another unlicensed party in Wicker Park was broken up by the city — and this one had 142 people inside a home, officials said.
The city's business department reported the party in a Tuesday morning news release, noting it had conducted 152 investigations over the weekend.
One of the businesses that was cited was an unlicensed event that happened early Saturday on the second floor of 1257 N. Milwaukee Ave., a residential building, according to the Mayor's Office. The city received a complaint and found a line of people at the door and a bouncer.
The event, billed as the Wicker Loft, had 142 people inside and they were not social distancing or wearing masks, according to the Mayor's Office.
The city issued citations for violating coronavirus safety rules and issued a cease and desist order for operating as an "illegal, unlicensed club," according to the Mayor's Office.
In all, Wicker Loft received four cease and desist orders for illegal business activity; eight citations: two for COVID-19 violations, one for indoor smoking and five for business license violations; and a closure order for dangerous and hazardous conditions, including not having smoke alarms, not having carbon monoxide detectors, having an obstructed back door, not having a possible fire escape, having sagging stairs and other violations.
The second floor of the building was closed by the city's buildings department for numerous violations, including not having smoke detectors and having an obstructed back door, according to the Mayor's Office.
Last week, another party in Wicker Park — one with about 300 people — was broken up in the basement of 1612 W. Division Ave.
Lately, neighbors in Wicker Park and West Town say there's been an uptick in the volume of people coming to and from parties. What used to be low-key gatherings during the summer have turned into raging fetes in October and November, after the city closed bars and restaurants. 
"We are all disgusted with the blatant disregard for the wellbeing of others and trying every avenue to get these parties to stop," one Wicker Park neighbor said Monday.
As coronavirus cases surge and hospital beds fill up, neighbors wonder how these "super-spreader" parties will affect the health and safety of partygoers and everyone they come into contact with.
Large gatherings are currently illegal under city and state rules due to the coronavirus pandemic.
Chicago and the rest of Illinois are in the midst of a second wave of COVID-19. Ilinois just had its deadliest week yet of the pandemic, with nearly 1,000 people dead.
In interviews with Block Club, West Town and Wicker Park neighbors said they are concerned about party rentals in the area. Some party hosts use Peerspace to advertise their private homes and vacant commercial spaces for parties, neighbors said.
Launched in 2014, the Airbnb-style website allows homeowners and owners of commercial spaces to rent out their properties on an hourly basis for private events, like weddings, dinner parties or photoshoots. 
The city's Department of Business Affairs and Consumer Protection is aware of Peerspace and opened an investigation into the company, spokesman Isaac Reichman told Block Club last week. 
The investigation was launched after the department received a complaint regarding a large gathering Nov. 29 at 1271 N. Wolcott Ave. in Wicker Park, where a Peerspace listing advertises a 6,000-square-foot home for $450 an hour. 
Reichman said residential buildings cannot be rented for commercial use unless the unit is registered as a shared housing unit. The Wicker Park property was not listed as such, he said. 
"Additionally, no residential building can ever be rented out for events under any circumstances, even if they were registered as shared housing units, and the minimum length that a shared housing unit can be rented is for two consecutive nights," he said. "Furthermore, during current COVID-19 mitigations, all such events are banned."
Reached by email, property owner Matthew Mills declined to comment. Peerspace has not responded to a request. 
A Wicker Park neighbor, who requested anonymity, shared time-stamped photos and videos of the party with a Block Club reporter. The images depicted a group of about 30 people spilling into the street and sidewalks after police and fire responded to neighbors' 911 calls. 
When parties occur, neighbors call 911, locals said. Police arrive and citations are issued, but these citations are processed through the courts, a police source said. In other words, there are no formal arrests. 
Last month Ald. Brendan Reilly (42nd) criticized city and state restrictions on bars and restaurants, saying they're "haphazard." Reilly said some hotels and people who rent properties are profiting "off the fact that bars and restaurants have been closed" by looking away when guests host large parties.
"Lots of kids are coming down here and renting out these hotel rooms on the weekends, and these aren't parties of five or six people, we're talking 60, 70, 80 people," he said.  "On top of that, all of the AirBnB parties that are being thrown, nevermind the private residence parties being thrown.
"Huge groups, totally unregulated, no masks, no distancing, spreader events."
Police are also investigating a fatal shooting that occurred after a party early Sunday in the 1900 block of West Grand Avenue.
At 3:15 a.m., Tevin Winford, 28, was walking on the block when someone in a passing car fired shots, hitting him in his car and hitting a 24-year-old woman in her back, police said. Witnesses told police Winford had left a party before the shots were fired, police spokeswoman Kellie Bartoli said.
It's not clear exactly where the party took place. There are six active Peerspace listings within a 3-block radius of the intersection of Damen and Grand avenues, and there was a party that night at a building on the block that's listed on Peerspace.
The party began around 10:30 p.m. Saturday, a neighbor who lives on the block said. Time-stamped photos from about 11:30 p.m. Saturday showed partygoers entering the party through a rear entrance with the assistance of a door man.
This 1st Ward property's Peerspace listing describes it as an "art-filled" location "in the heart of West Town," with an hourly rate of $150. The listing had five reviews during the month of November. 
Property owner Leticia Herrera told Block Club the party on Saturday was not a Peerspace rental. One of her employees had a "personal party," which ended by 2 a.m., she said. 
Herrera, who lives in the building, said she is cooperating with police in the investigation. She was not in the neighborhood early Sunday morning and was reviewing security footage Monday. The surrounding blocks see frequent parties, she said.
"There was a party here, but that person did not come from here," she said. "There were a lot of parties going on. It was a Saturday." 
In using Peerspace for two years she's had "no issues," Herrera said. She said she has limited guest counts to 25 percent of her usual maximum capacity and uses a fogger to clean the building between events. 
Ald. Daniel La Spata (1st) did not respond to a request for comment Monday. Last week, 1st Ward Chief of Staff Allison Carvalho said her office was working with the business department in providing information related to ongoing investigations. 
"Peerspace does not include exact addresses, but rather neighborhood areas, which can make investigations solely from Peerspace more complicated," Carvalho said by email. "We request any residents who have pictures, videos, ads or any additional information for the parties be sent to info@the1stward.com to be included in the Department of Business Affairs and Consumer Protection's ongoing investigation."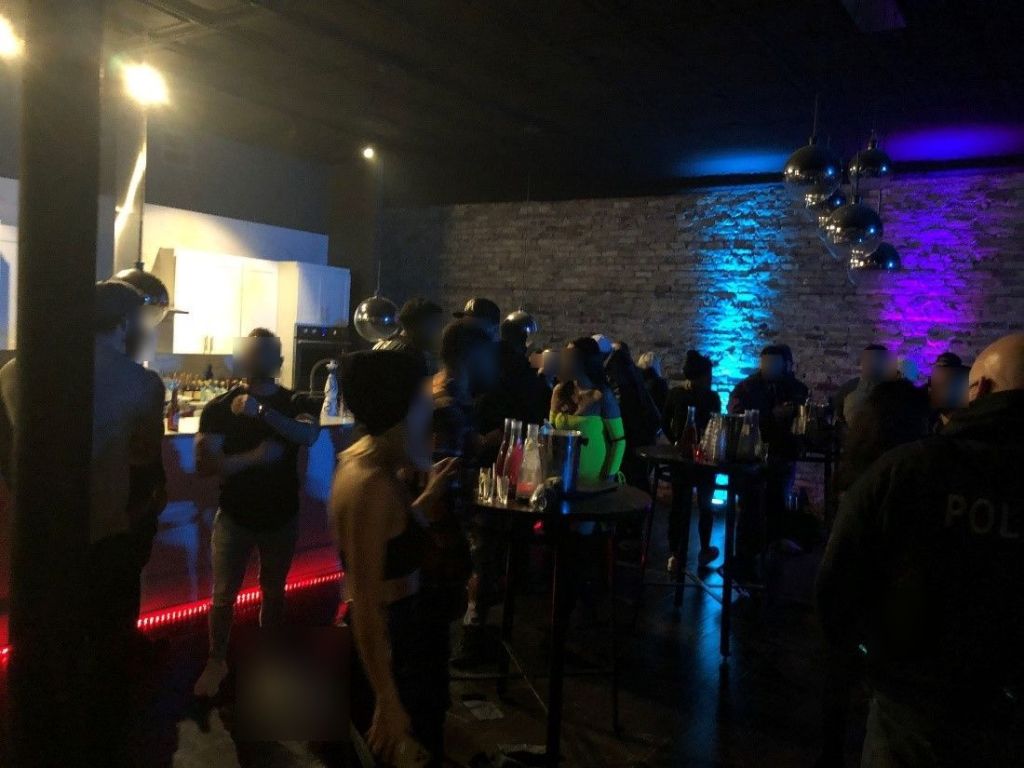 A Block Club subscription is an excellent gift. Get a subscription now and you'll get a free tote bag — and you'll help us reach our goal of 15,000 subscribers by the beginning of 2021. We're almost there! Subscribe or buy a subscription as a gift here.


Subscribe to Block Club Chicago. Every dime we make funds reporting from Chicago's neighborhoods.
Already subscribe? Click here to support Block Club with a tax-deductible donation.