UPTOWN — Juan Manuel Guamán was walking to his apartment in Uptown on a windy late October afternoon, hoping to get some rest before his second work shift of the day.
Guamán was used to long days and hard work. About 10 months prior, the 20-year-old traveled over 3,000 miles from his native Ecuador to seek asylum in the United States.
He was granted entry and settled in Chicago, where he joined family who had also fled violence and political oppression in their home country. Guamán moved in with his brother in Uptown and got jobs at two North Side restaurants. He started working toward the American dream.
But during that walk home Oct. 29, Guamán was confronted by armed robbers who wanted his backpack.
After a struggle, Guamán was fatally shot by one of the attackers, who were in the course of a days-long violent crime spree, according to police. Authorities allege a 15-year-old boy was the shooter.
The shooting cut short the life of young man on a promising path, and one who had just begun to succeed in building his new life in Chicago, Guamán's family and employers said.
"Like everyone, he wanted to seek a better life," said Juan Alberto Guamán Daquilema, Guamán's brother. "I was left totally devastated, because … I don't know, it's so complicated and at this time, it hurts and I don't know what to do."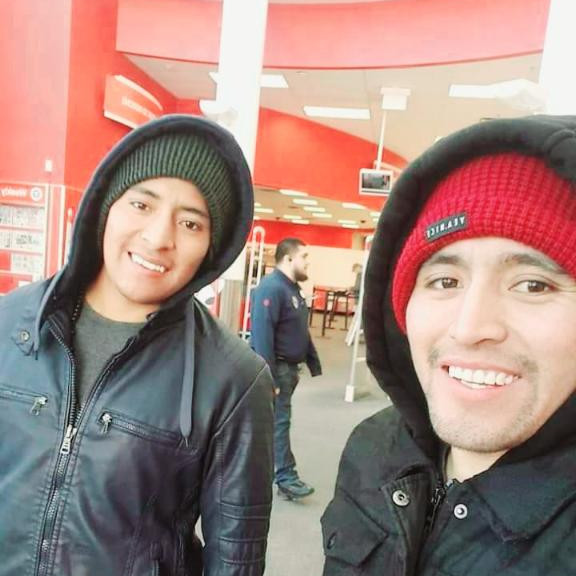 Seeking A Better Life
Juan Manuel Guamán — who went by Jhonny — grew up in Guamote, a mountainous town in Ecuador. In recent years, the country has experienced political upheaval and mass demonstrations.
Last year, Ecuador's president moved the government from the capital city of Quito to a coastal town amid violent protests seeking the end to austerity measures. Numerous civil rights were temporarily repealed during the unrest and police forces violently cracked down on demonstrators, according to Human Rights Watch.
Guamán sought to escape the violence and political oppression and join his brother and uncle in Chicago, Daquilema said.
Guamán made it to the United States in January, court records show. He was temporarily detained, but once Guamán bonded out of a detention center near the border, Daquilema paid for his brother to board a flight to Chicago.
Guamán arrived in Chicago in March and found work at the Dog Haus and The Athenian Room, Lincoln Park restaurants.
Roberto Samanamud, general manager at Dog Haus, said Guamán was a hard worker with a bright and enthusiastic personality. On the restaurant's internal messaging system, Guamán would leave daily messages of inspiration, Samanamud said.
"His love for others was not normal," he said. "He was a great employee, such an incredible human being. I just can't begin to tell you how sad it makes me."
Daquilema said he is proud of what his brother was able to accomplish in Chicago before his life was cut tragically short.
"He was an easygoing guy. He didn't even drink, nothing," Daquilema said in Spanish. "He was calm. I can't believe they did this to him."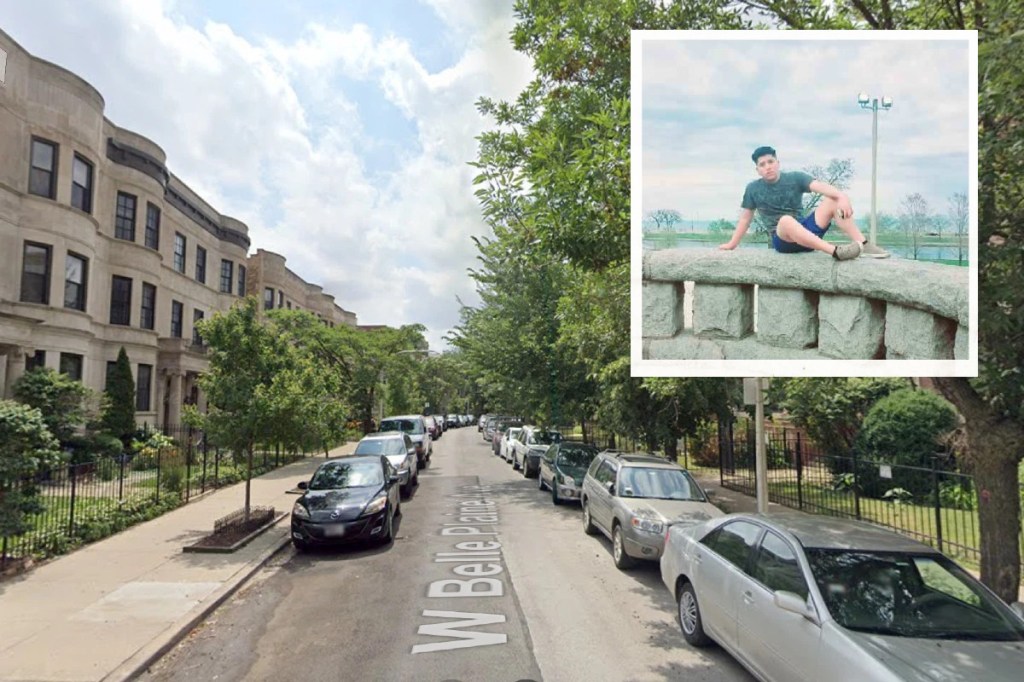 'It Disgusts Us'
On Oct. 29, Guamán wrapped up a shift at Athenian Room, 807 W. Webster Ave., and headed back to his apartment in Uptown before another shift at Dog Haus, 2464 N. Lincoln Ave.
Guamán was one block from his apartment when, at about 2 p.m., someone in an SUV drove up and a person with a gun walked up to him near the corner of Broadway and Belle Plaine Avenue, police said.
The robber demanded Guamán's backpack and other belongings, but Guamán resisted.
The gunman shot Guamán in his chest. He was taken to Illinois Masonic Hospital, where he was pronounced dead.
A 15-year-old boy has been charged with murder in Guamán's death. The teen is being held without bail in the Cook County Juvenile Detention Center, according to a spokesperson for the State's Attorney's Office.
Detective Marc Leavitt, who is investigating Guamán's killing, said police think the teenager was with a group when he fatally shot Guamán in the culmination of a violent, multi-day crime spree.
Days before Guamán's killing, police think the group involved in his shooting also carjacked someone at gunpoint Downtown, Leavitt said. The stolen SUV was then used in a number of crimes across the city, he said.
RELATED: Teen Charged In Robbery, Fatal Shooting Of Man Walking In Uptown, Police Say
On Oct. 29, the day Guamán was fatally shot, police think the group also attempted to rob and shoot a woman in Pilsen, Leavitt said.
Earlier that day, the group drove up to a woman standing near 19th Street and Ashland Avenue. The woman sought to fight off the robbers, and one of them pistol whipped her and the 15-year-old shot at her from point-blank range but missed, Leavitt said.
The group fled, but the crime was caught on surveillance camera, the detective said.
The group drove to the North Side, where police think they robbed another person near Argyle and Broadway, Leavitt said.
From there, the group drove to Broadway and Belle Plaine, where they encountered Guamán, police said.
Police think at least five other armed robberies are connected to the group allegedly involved in Guamán's killing.
The string of attacks ended in a crash during a police chase in suburban Oak Lawn, Leavitt said. Four people were arrested.
Police are seeking attempted murder charges against the 15-year-old boy in connection with the Pilsen shooting, but those charges have not been added to his case, the State's Attorney's Office said.
Police are still investigating the other crimes they think are connected and are working to identify other people allegedly involved in Guamán's killing, Leavitt said.
"He was an innocent victim coming from work," Leavitt said of Guamán. "He came here, working two jobs, trying to help his family.
"These things get to you. It disgusts us."
If convicted, the 15-year-old would serve prison time until he is 21. He would be released and his juvenile record would be sealed, Leavitt said.
Police are asking that the 15-year-old be tried as an adult, Leavitt said.
Tandra Simonton, State's Attorney's Office spokeswoman, said she could not comment on a pending criminal case. If prosecutors seek adult charges for a juvenile, the petition will need to be approved by a judge.
The teen's next court date is scheduled for Dec. 21, Simonton said.
'He Left An Empty Space'
Daquilema was waiting for this brother to arrive back at their apartment before he headed to his shift at Athenian Room, but he never showed up.
Maybe his brother had got caught up at his early shift at Dog Haus, or maybe he went straight from one job to the next, Daquilema thought. Daquilema left with his uncle and went to Athenian.
While leaving his Uptown apartment, Daquilema noticed the crime scene at the end of his block.
"I saw red and yellow tape and there were quite a few cops," Daquilema said. "But I didn't know it was going to be him."
Daquilema got to work, but Guamán wasn't there. He called his phone but received no answer.
Eventually, police showed up to Athenian Room, looking for Guamán's relatives.
Daquilema could not believe what he heard. He still can barely put into words the impact his brother's death has had on him.
"Since I've been here, everything was fine," Daquilema said. "But I tell you, [his death] left an empty space. I feel down."
Guamán made an impression on his community even in his short time in Chicago.
Heartbroken by his death, the owners of Dog Haus launched a GoFundMe to help with Guamán's burial. More than $11,000 was raised, enough to bring Guamán's body back to Ecuador to be buried in his hometown, Daquilema said.
"We wanted to make sure his family didn't have to go out of pocket" for burial or transportation expenses, Samanamud said.
The Uptown apartment Daquilema and Guamán shared is still partitioned to give more privacy in the small space.
Daquilema came to Chicago in March 2019, a year before his brother. His ability to create a foothold for himself in a new country enticed Guamán to follow suit, he said.
Now, Daquilema — whose own asylum case is winding through the court system — is left to carry on in his adopted hometown without his brother.
Given his grief and confusion, that task seems daunting. But Daquilema said he will continue to work towards his goals —if not for himself, then for his late brother.
"I feel disoriented," he said. "I plan to move on, but it's like the memories come back … ."
A Block Club subscription is an excellent gift. Get a subscription now and you'll get a free tote bag — and you'll help us reach our goal of 15,000 subscribers by the beginning of 2021. We're almost there! Subscribe or buy a subscription as a gift here.


Already subscribe? Click here to support Block Club with a tax-deductible donation.