LINCOLN PARK — A group of 19th-century buildings, including two near planned redevelopments, could soon become historical landmarks after a vote last week by a key city panel.
The city's Commission on Chicago Landmarks voted Thursday to approve a preliminary proposal seeking historical protections for the four buildings, located around the corner of Halsted and Willow streets.
The buildings:
1727–1729 N. Halsted St., which is home to the restaurant Boka.
1733 N. Halsted St., which houses Pizza Capri.
1730–1732 N. Halsted St., occupied by Italian restaurant Vinci.
1800 N. Halsted St., where restaurant and bar Willow Room is located.
The proposal requires final approval from the commission before being reviewed by City Council.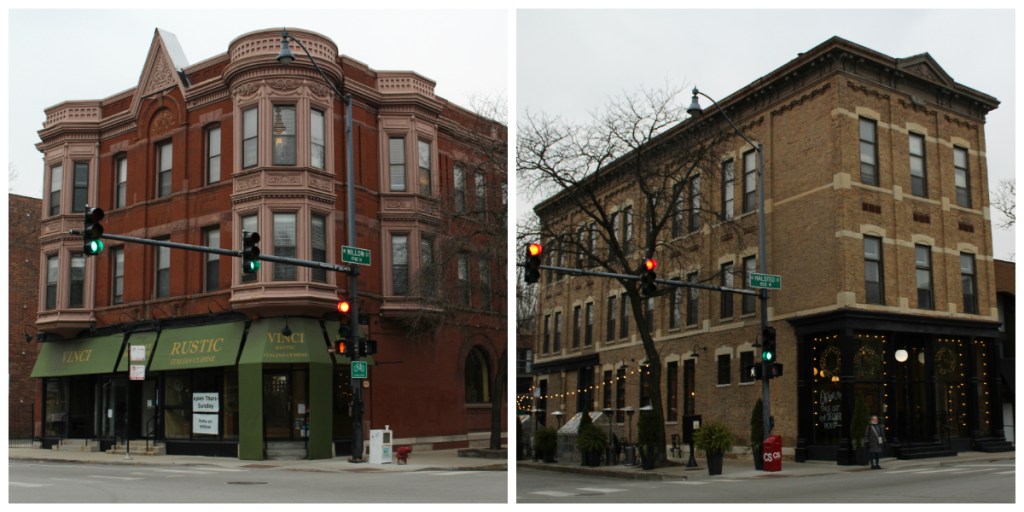 The three-story brick buildings were built in the late 1880s, according to Dan Clybourn, a staffer at the city's Department of Planning and Development.
Clybourn recommended the buildings be landmarked for their historical architectural features, which hearkened back to a time of growth in the city when many German immigrants were settling in Chicago.
"They remain an important link to Chicago's economic and social history to both Chicago residents and visitors," Clybourn said.
Alds. Brian Hopkins (2nd) and Michele Smith (43rd), whose wards each include two of the buildings, supported the landmarking proposal. Smith said Halsted and Willow made up a "very important corner" of Lincoln Park and that its landmarking has been "a long time coming."
In 2014, Smith rejected redevelopment plans that would have torn down the building at 1800 N. Halsted St. to build a modern, multi-story residential building.
Now the intersection is part of a larger proposal by developer Laramar Group, which owns the two even-numbered buildings facing potential landmark status.
Laramar's plans were unveiled in a 2016 community meeting, Smith said. The developers would build four-story apartment buildings at 1720 N. Halsted St. and at 1818 N. Halsted St., while maintaining the architectural features of the two would-be landmarked buildings on their blocks.
"Sometimes when you're the alderman you have to wait for the right development proposal for the community," Smith said. "And this was a case in which we were richly rewarded for doing that."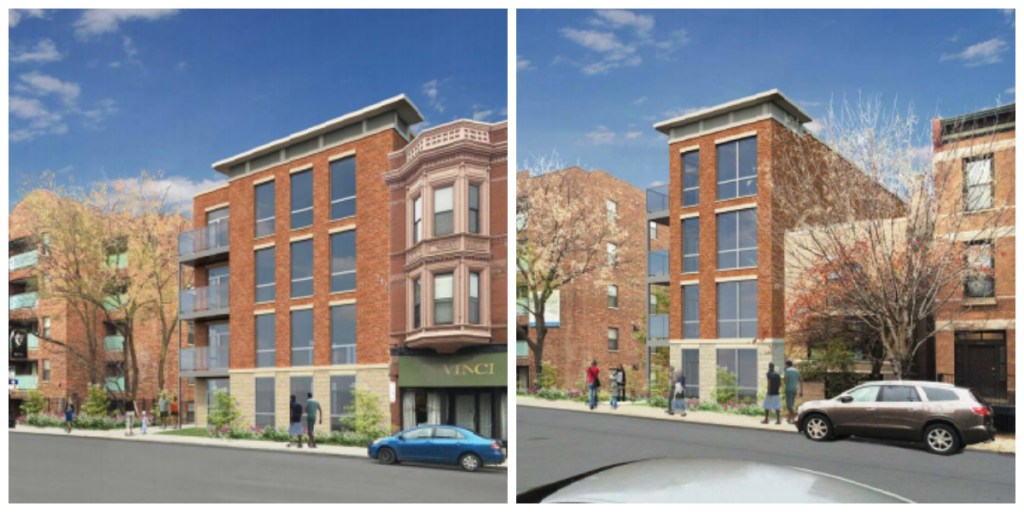 Rolando Acosta, a representative for Laramar, said the company supported landmarking the buildings.
But the preliminary proposal was opposed by attorney Bernard Citron, who is representing the owners of the 1727 building and said landmarking it would make renovations more difficult for its owners.
Local investor James Matthews, who owns the fourth building, was not present during the commission's hearing. He could not be reached for comment.
Rafael Leon, who chairs the Commission on Chicago Landmarks, told Citron, "we hear you" and "I sincerely appreciate your comments," while reminding everyone Thursday's vote was only preliminary.
A final vote has not yet been scheduled.
Jake Wittich is a Report for America corps member covering Lakeview, Lincoln Park and LGBTQ communities across the city for Block Club Chicago.
A Block Club subscription is an excellent gift. Get a subscription now and you'll get a free tote bag — and you'll help us reach our goal of 15,000 subscribers by the beginning of 2021. We're almost there! Subscribe or buy a subscription as a gift here.


Already subscribe? Click here to support Block Club with a tax-deductible donation.