WICKER PARK — Recent carjackings in Wicker Park and Bucktown are prompting neighbors — already rattled by attacks over the summer — to seek answers from their new police commander and prosecutors.
In a virtual community meeting Wednesday, neighbors questioned 14th District Cmdr. Elizabeth Collazo about at least three carjackings reported in Wicker Park and Bucktown in the past month, according to police data.
Police also investigated a similar rash of at least four attacks in August.
RELATED: Wicker Park Mother Carjacked At Gunpoint While Dropping Off 6-Year-Old At Camp
Carjackings are surging citywide this year, including increases in Lincoln Park, Lakeview and Calumet Heights. In the 14th Police District, which also includes Humboldt Park and Logan Square, at least 46 carjackings have been reported this year, compared to 28 in 2019, data shows.
Collazo, who began leading the district in October, said Wicker Park and Bucktown's proximity to the Kennedy Expressway makes the neighborhoods a prime target for carjackings. She said she's aware of daytime carjackings in populated areas and described the suspects as "brazen."
One of Collazo's short-term goals is to work with aldermen and other city leaders to fund cameras at highway entrance ramps, she said.
"It is quite frustrating … . I do understand there is a spike in carjackings," Collazo said. "What we're trying to do on my part is get resources to saturate [the] area to stop that."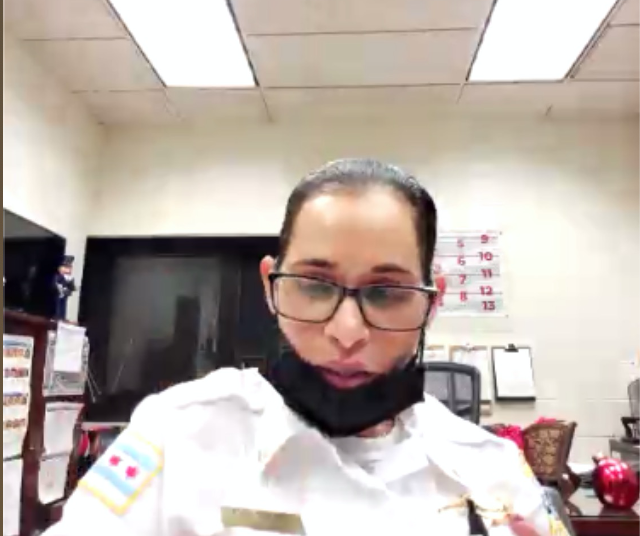 In the meantime, Collazo said neighbors can help police by installing their own video cameras and regularly sending footage to the 14th District if their equipment might have captured a crime in action.
Video footage was "key" to arresting the alleged killer of Olga Calderon, a Wicker Park Walgreens employee who was killed this summer, she said.
"Once a crime is done, and obviously once the offender is gone, it's a process … interview victims … canvass … look for camera footage," she said. "We need your help. … Public safety, crime reduction is paramount."
Residents should send footage directly to the 14th District CAPS office by emailing CAPS.014District@chicagopolice.org.
RELATED: With Bucktown Carjackings On The Rise, Police Warn Neighbors To 'Be Vigilant'
'No One Has A Crystal Ball'
Neighbors also questioned Aileen Bhandari and Diana Garcia-Camilo, Cook County assistant state's attorneys, about the role prosecutors play in tracking potential carjacking suspects.
Last week, a 41-year-old man was carjacked in the parking lot of Jewel-Osco. Quitone Nash, 19, was charged with the carjacking five days after he was released on previous misdemeanor charges, CBS reported.
Steve Jensen, Bucktown Community Organization president, asked what leaders can do to reduce carjackings.
"Those are not as easily arrestable offenses," Bhandari said. "Someone might take a car and ditch it. … A lot of times cars are taken to be used in shootings across the city … then abandoned somewhere else."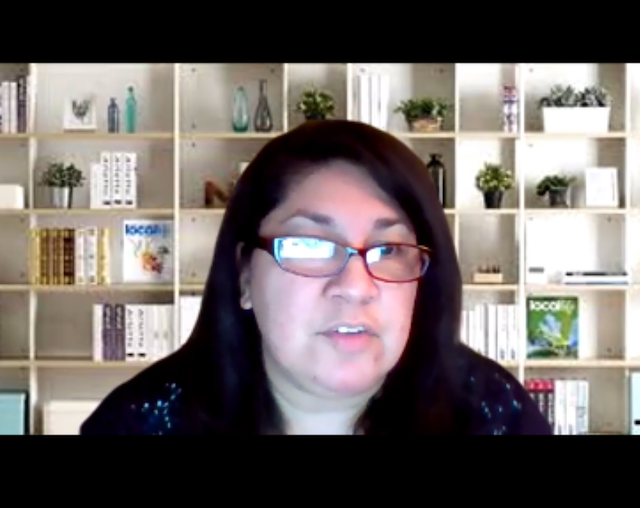 That prompted a broader conversation about prosecuting violent crime.
Neighbors cited the case of David Williams, who allegedly punched and kicked a Chicago Park District employee after repeatedly shoplifting a 7-Eleven, and Sincere Williams, the man accused of killing Calderon after allegedly robbing the store repeatedly.
RELATED: Fiancé Of Olga Calderon, Slain Wicker Park Walgreens Worker, Speaks Out: 'This Event Has Shattered Our Families'
While she could not comment specifically on pending cases, Bhandari said it's impossible to know when someone accused of relatively minor crimes is prone to becoming violent.
"We are the end result," she said. "We are only involved after someone has been arrested. … No one has a crystal ball … no one can tell when someone who commits a retail theft can be a shooter after they're introduced into the criminal justice system."
Kim Foxx, Cook County state's attorney, has enacted policies aimed at restorative justice. When Foxx took office in 2016, a person would need to steal more than $300 in merchandise to be charged with a felony.
Foxx changed the policy to raise the threshold to $1,000, a move that allowed prosecutors to focus on the "drivers of violence" rather than nonviolent offenses, spokeswoman Tandra Simonton said by email. 
RELATED: After Attack On Wicker Park Staffer, Park District Beefs Up Security, 7-Eleven Owner Installs New Lock
Cashless "I-bonds" are given to first-time, non-violent offenders. That said, some cases can be tried as felonies, Bhandari said. For example, if there is a clear threat of escalating violence, that's something that can be considered if police communicate those circumstances to prosecutors.
"Every case is different," she said. "We try to work with police officers. … Someone can be charged with a felony even if it's less than $1,000."
Bhandari encouraged neighbors to contact Pauline Dengler, Community Justice Center community liaison, to follow up on cases and ask questions.
Dengler can be reached by 312-325-9702 or via email at pauline.dengler@cookcountyil.gov.
Police have issued the following tips to potential carjacking victims: 
Call 911 immediately and provide a detailed description of any suspicious people, including any car description and license plate information.
If confronted by suspects, attempt to remain calm.
Never chase a fleeing suspect.
Be aware of your surroundings, especially when driving, parking or using a gas station.
A Block Club subscription is an excellent gift. Get a subscription now and you'll get a free tote bag — and you'll help us reach our goal of 15,000 subscribers by the beginning of 2021. We're almost there! Subscribe or buy a subscription as a gift here.


Subscribe to Block Club Chicago. Every dime we make funds reporting from Chicago's neighborhoods.
Already subscribe? Click here to support Block Club with a tax-deductible donation.