WEST RIDGE — Jonathan Moreno hadn't planned on taking Wednesday off, especially without pay.
But when someone smashed the window of his wife's minivan — and 17 other cars on his West Ridge block overnight — he was forced to deal with it.
Moreno, who works for an electric company in suburban Naperville, discovered the damage on the 6000 block of North Oakley Avenue Wednesday. The one-way street forms the eastern border of the Our Lady of Guadalupe Rosehill Cemetery, and the damage to the cars all happened on the cemetery side of the street, with passenger windows targeted.
Making matters worse, this was the second time in recent months that a row of cars on the quiet block had windows smashed. Last time, it was 16 cars, neighbors said.
Moreno said he spent most of Wednesday fixing his wife's window on his own, finding a replacement at a nearby junkyard, and was annoyed he lost a day of work and pay at this time of the year.
"It's hard now and Christmas is coming," he said.
Salvatore Higuera, who also lives on the block, said the vandal broke the window of his wife's PT Cruiser. Like Moreno, it was the second time in the last couple months he was victimized. For Higuera, this time was worse, as the vandal also stole his wife's purse that was in the vehicle.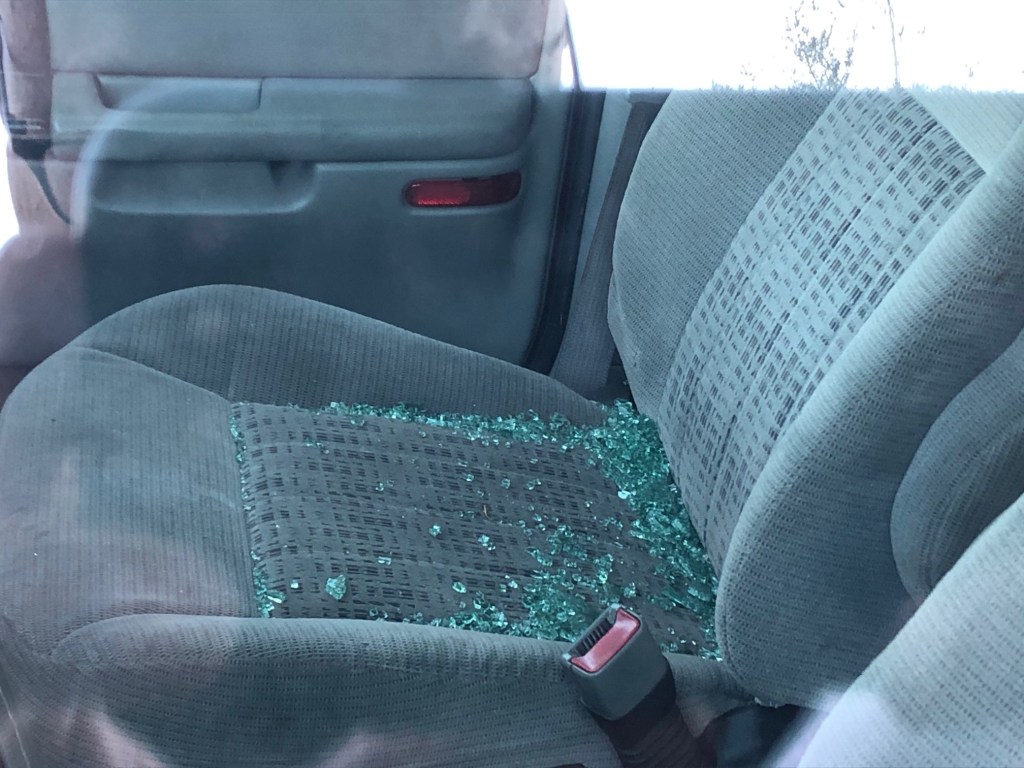 He woke around 7 a.m. to hear screams of a neighbor's daughter alerting people cars were damaged. "We didn't hear anything. I think they are tapping the windows with a spark plug," Higuera said. 
"We've been here for 10 years and aside from these two incidents it's a nice, quiet neighborhood," said Higuera, who paid a handyman $70 to repair the window.
On Wednesday afternoon, it appeared not all the car owners with smashed windows had gone to their vehicles yet. Several still had police reports tucked under the windshield wipers. Police said they are investigating.
A Block Club subscription is an excellent gift. Get a subscription now and you'll get a free tote bag — and you'll help us reach our goal of 15,000 subscribers by the beginning of 2021. We're almost there! Subscribe or buy a subscription as a gift here.