CHATHAM — Allowing a camera crew to follow you around for months would be unnerving for most people. Jahmal Cole is no exception.
Cole, founder of nonprofit My Block, My Hood, My City, a South Side-based group that takes teens from low-income neighborhoods to explore the city and builds community on the South and West sides, is the focus of a new documentary, "A Tiny Ripple of Hope."
At points, Cole wanted the cameras gone, especially when they captured him during his most vulnerable moments.
That was the point, director Jason Polevoi said.
"He's not a superhero. He's not the fully-formed kind of guy that we see in the media and out in the neighborhoods helping. He's a man who works so much harder than anyone I've ever met," Polevoi said. "I wanted to tell an honest story about Jahmal, but I didn't want to make a film that changes people's perspective of his message."
That message will have a global audience thanks to the Slamdance Film Festival, where "A Tiny Ripple of Hope" is set to premiere in 2021.
The film was one of eight feature documentaries — out of 150 submissions — selected for the festival.
"It's incredibly humbling because Slamdance programs exclusively from submissions, as opposed to most of the other big festivals that accept films from studios and sales agents," Polevoi said. "That means we got into the festival based on the merit of the film, and that's a great feeling after four years of work."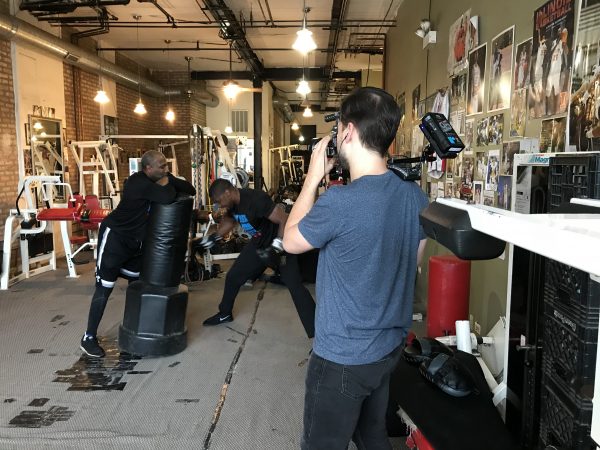 The three-time Chicago/Midwest Emmy winner and his team collected 150 hours of footage, capturing a year in Cole's life. They followed him as he dropped off care packages at the beginning of the coronavirus crisis and led a peace march through Chatham in the wake of police killing George Floyd in Minneapolis, among other pivotal moments.
Polevoi initially sought to focus the film on several students involved with Cole's organization. But when corralling teens proved difficult and as time went on, it became clear Cole was the story, Polevoi said.
Centering on Cole also allowed the filmmaker to broaden the conversation, exploring the systemic inequities plaguing the city while shedding light on the difficulties Black-led nonprofits face to secure consistent funding. A recent report from Echoing Green and the Bridgespan Group found revenues of Black-led organizations are 24 percent smaller than the revenues of white-led organizations.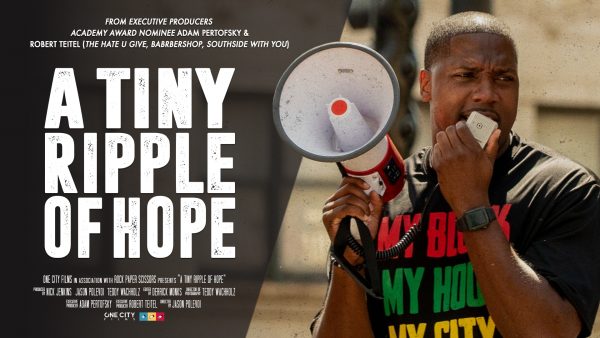 That point is further illustrated in interviews with rapper and Donda's House co-founder Che "Rhymefest" Smith, and R.A.G.E.'s Asiaha Butler, and by Cole's own sacrifices to keep My Block, My Hood, My City going.
"We get an idea of how the nonprofit world works, especially for African American nonprofit leaders. How they're trying to serve their own communities, but aren't typically allowed to, or entrusted with the money it takes to do these things," said Polevoi, who spent 10 years as a producer on WGN-TV's "Chicago's Best."
The director also interviewed "The Chi" showrunner Lena Waithe, former Chicago Teachers Union President Karen Lewis, Rev. Mike Pfleger of St. Sabina Church and former Mayor Rahm Emanuel.
"I think [Emanuel] sees a lot of himself in Jahmal in a really specific way. He thinks that Jahmal can be anything he wants to be. If Jahmal wants to be mayor, he genuinely can be," Polevoi said.
Rounding out the filmmaking team are executive producers Robert Teitel ("The Hate U Give," "Southside With You," "Barbershop"), Oscar-nominee Adam Pertofsky ("The Witness: From the Balcony of Room 306") and Nick JenkinsandTeddy Wachholz, Polevoi's One City Films' partners.
"I want people to understand the realties that someone like Jahmal faces when he's trying to make a real, tangible difference," Polevoi said. "Everyone is really quick to offer what the problems are, but Jahmal is quick to offer solutions."
"Exploring the city, the world, and helping people are the only things that make me feel good. Makes me feel like I'm making a contribution out here," Cole said.
Cole said he's grown so much since the documentary was filmed, and he hopes sharing his life struggles will "continue to keep us on the path to truth."
"Now, I'm the executive director of a great team at M3, what people call the fastest growing social impact org in Chicago," Cole said. "I'm proud of what we stand for. We're just trying to stay agile and answer the call when things happen in the city."
Slamdance, typically staged down the street from and at the same time as Sundance Film Festival in Park City, Utah, is shifting to an all-virtual format for 2021. Filmmakers who have shown their short films and debut feature-length films at Slamdance include Oscar-winner Bong Joon-Ho, Jon M. Chu, Christopher Nolan and Gina Prince-Bythewood.
Slamdance is offering free virtual film passes until Dec. 31 The festival runs Feb. 12-Feb. 25.
Subscribe to Block Club Chicago. Every dime we make funds reporting from Chicago's neighborhoods.
Already subscribe? Click here to support Block Club with a tax-deductible donation.
A Block Club subscription is an excellent gift. Get a subscription now and you'll get a free tote bag — and you'll help us reach our goal of 15,000 subscribers by the beginning of 2021. We're almost there! Subscribe or buy a subscription as a gift here.