BUCKTOWN — The Hideout has teamed up with local artists to create gifts and merchandise for the holidays.
The beloved dive bar and indie venue, 1354 W. Wabansia Ave., is hosting a holiday merchandise sale. Gifts were inspired by pieces of The Hideout's history and its iconic interior, manager Alice Blander said.
"We kind of pulled from all these things The Hideout has in it," she said. "Part of everything that we do is made by an actual artist who typically either ate, drank or was in a band at The Hideout."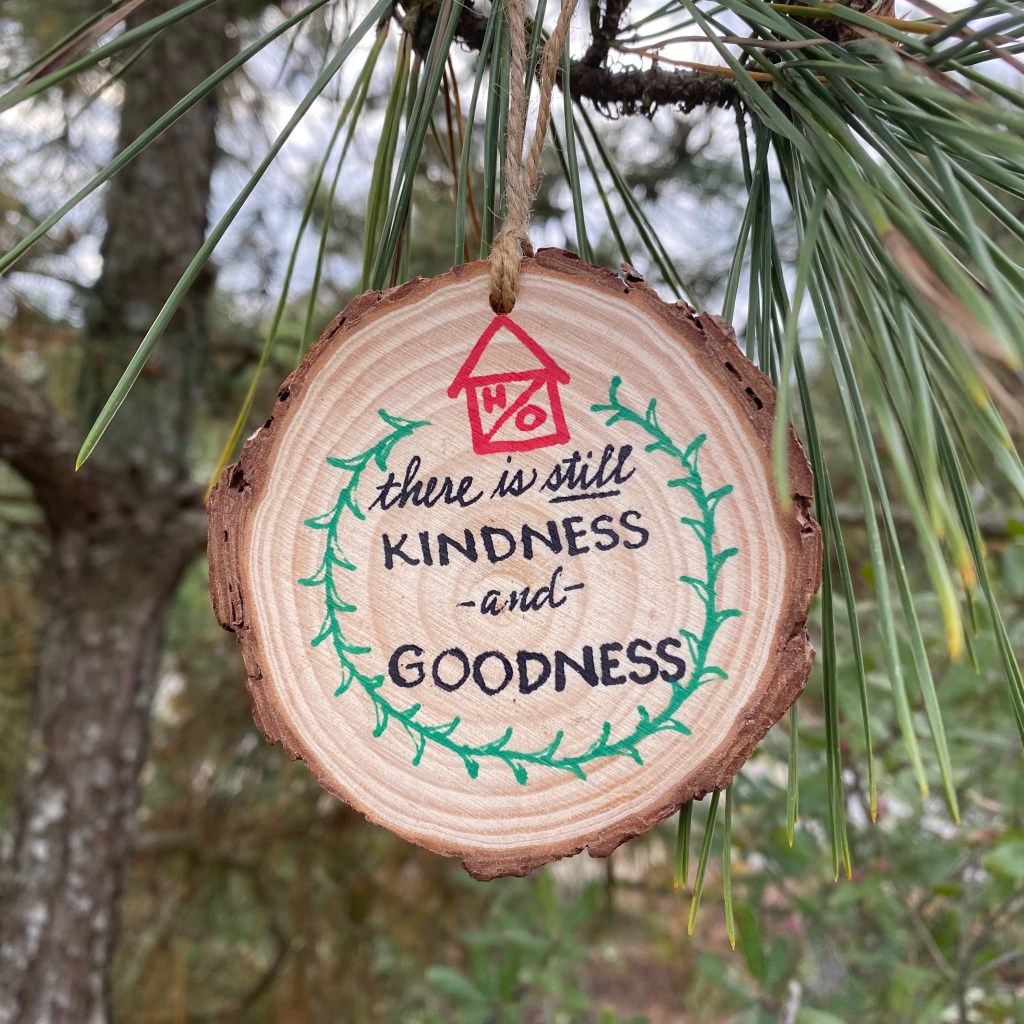 For example, the back of the The Hideout's hoodies ($50) depicts the iron window grate created by a Finkl Steel worker in 1997.
When Tim and Katie Tuten bought the Prohibition-era bar, the riverfront part of Bucktown was heavily industrial. A local steelworker, Brad Frost, remarked on how "arty" the Tutens seemed and how their ownership of the bar was a sign of changing times.
Because break-ins at the bar were frequent, Frost offered to weld bars for the bar's front and back windows. For the front window, he told the Tutens, "We gotta do something cool with this."
He welded bars in an intricate geometric pattern. When he unveiled his work, he told the Tutens, "You didn't think I had it in me, did you?"
Frost went to the bar and got a beer. Then he told everyone to look closer at the grate.
"We all freaked out when we saw 'Hideout,'" Tuten said. "And Brad just stood there, drinking a beer, smiling."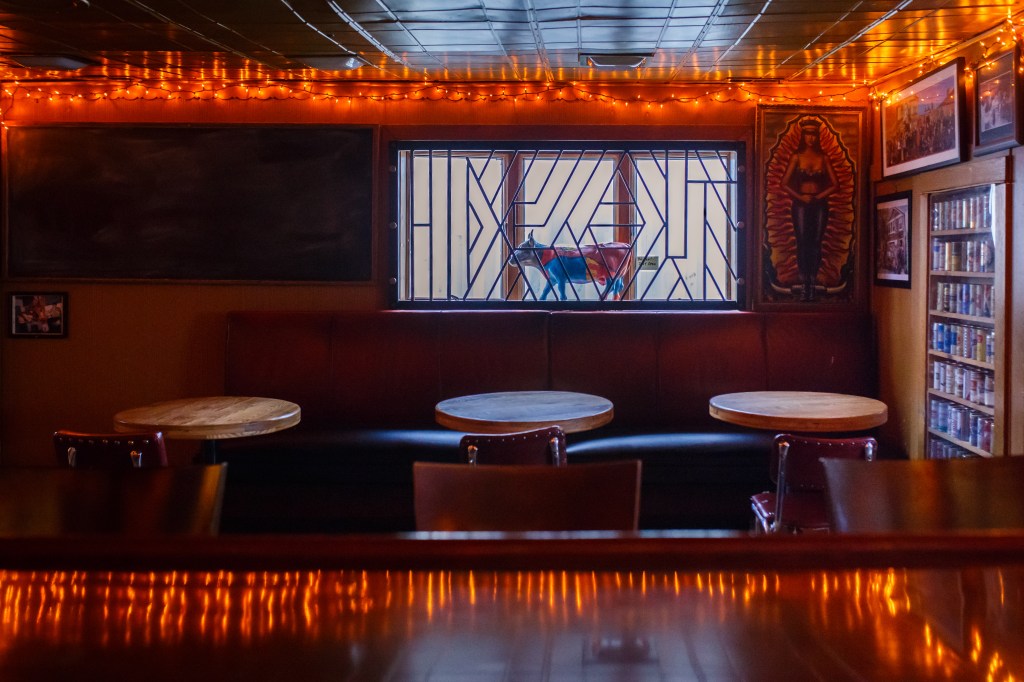 Since then, The Hideout has become a staple in Chicago's independent music and arts scene. The bar has hosted countless neighborhood and charity events.
The Finkl steel plant was torn down in 2015. It's being replaced by Lincoln Yards, a $6 billion, 55-acre mega-development.
"Brad is in his 60s now," Tuten said. "He comes by once in awhile and says, 'I made that.' … That's gonna be on a sweatshirt."
Other gifts for sale:
Though not yet on the website, look out for scarves depicting The Hideout's namesake stage banner, a metal camping mug ($17) and puzzles depicting Tim Tuten's beer can collection and The Hideout's interior ($39).
These gifts will be added to the bar's virtual shop and will be shipped to buyers.

In addition to shopping The Hideout-specific gifts this month, you can shop the bar's virtual craft fair.
The Hideout will feature local artists and makers on its website and Instagram Thursday-Saturday. All sales will directly benefit the artists; however, shoppers can tip the The Hideout or donate money to a charity of their choosing. 
Independent theaters and music venues were among the first businesses to close when the coronavirus pandemic swept Chicago in March — and will likely be the last to open, industry experts say.
In Chicago, venue owners say 90 percent of the city's indie clubs don't think they can survive several more months of being closed without federal support.
It's critical supporters of The Hideout step up by shopping the holiday sale, Tuten said.
"The money we make in December is gonna help us get through January and February," he said.
The Hideout isn't the only bar capitalizing on the holiday shopping season to make ends meet. In West Town, the Irish Nobleman is selling bar-themed clothing and face masks as part of a holiday pop-up market.
Gov. JB Pritzker's plan for reopening Illinois says Chicago won't be able to reopen theaters or allow indoor service at bars until the region exits the Tier 3 restrictions of the larger Phase 4 category — which is only possible if the city sees a continued decline in new coronavirus cases and if hospitals have space.
But even then, gatherings could be limited and businesses that reopen will have capacity limits. Large gatherings, including concerts, won't be permitted until Phase 5, which won't happen until there's a vaccine, widespread treatment for COVID-19 or no new cases at all.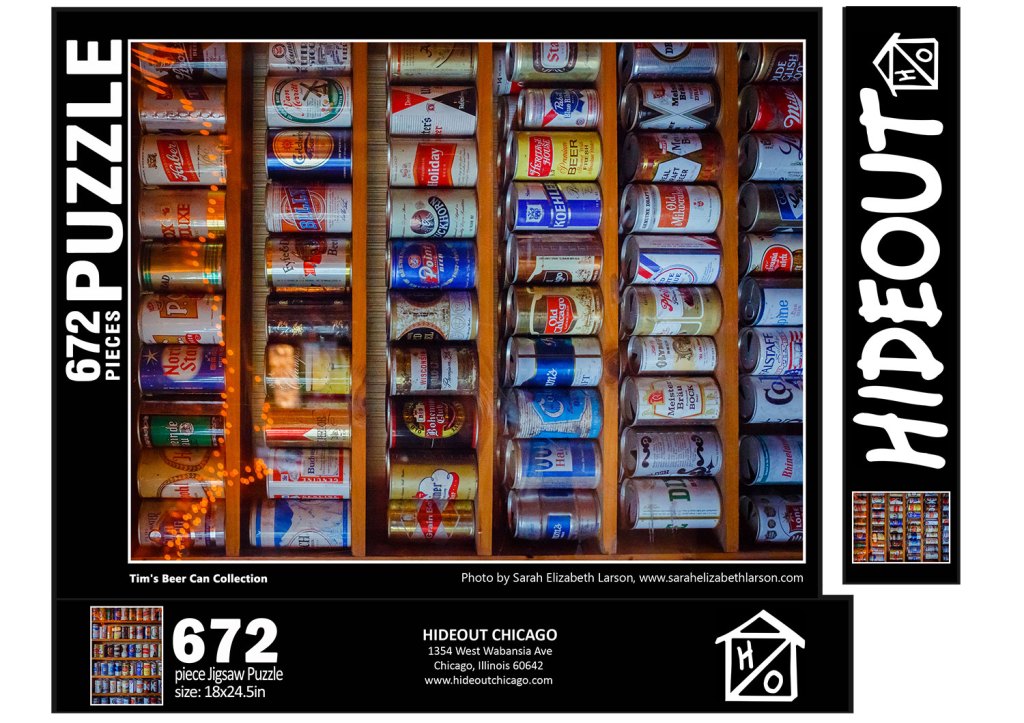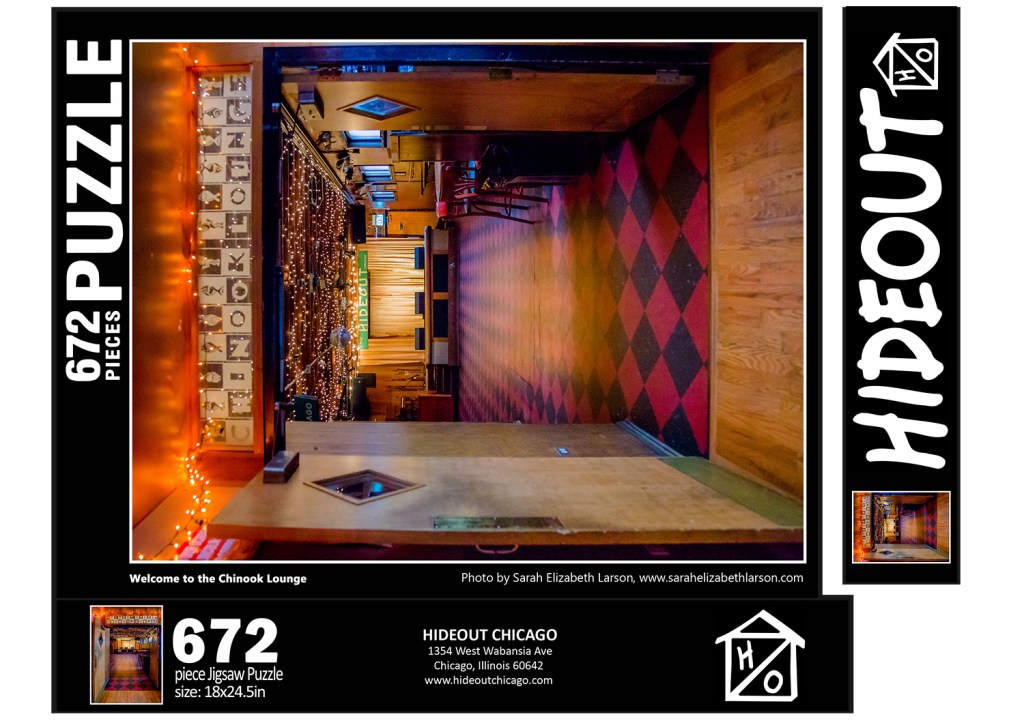 RELATED STORIES:
102-Year-Old Chopin Theatre Asks Public For Help Surviving Pandemic
Holiday Pop-Up Markets Give Chicago Artists A Rare Chance To Sell Wares In This Isolated, Pandemic Year
With No Help From D.C., Indie Music Venues Launch Virtual Concerts To Help Save Struggling Clubs
Struggling Live Venues Can Get Up To $10,000 From New City Relief Fund Lottery
90 Percent Of Chicago's Independent Music Venues Will Close Because Of Coronavirus, Desperate Owners Say
Music Venues, Theaters Keeping Doors Shut As City Reopens: 'More Cost-Effective To Stay Closed'
First To Close, Last To Open: Will Chicago's Independent Music Venues Survive The Coronavirus?
Congress Theater Overhaul Plan Apparently Dead After Developer Defaults — Now, City Seeks Other Options
Subscribe to Block Club Chicago. Every dime we make funds reporting from Chicago's neighborhoods.
Already subscribe? Click here to support Block Club with a tax-deductible donation.
A Block Club subscription is an excellent gift. Get a subscription now and you'll get a free tote bag — and you'll help us reach our goal of 15,000 subscribers by the beginning of 2021. We're almost there! Subscribe or buy a subscription as a gift here.