NORTH LAWNDALE — A West Side workforce development campus will open early next year with the help of $2.5 million in public funds recently approved by City Council.
The center will consolidate all the work readiness and job training programs of the North Lawndale Employment Network under a single roof at 1111 S. Homan Ave., the former site of the last Black-owned bank on the West Side. The move will allow the nonprofit to double its capacity for creating opportunities for gainful employment among those facing barriers to entering the workforce, such as people who were formerly incarcerated.
Plans for the workforce campus were developed in partnership with Ald. Michael Scott Jr. (24th), who commended the nonprofit for its goal of reducing unemployment in North Lawndale by 10 percent in the next five years.
"That is a great opportunity to put this building that has been vacant for the last 10 years back on the rolls," Scott said. "They've been an anchor in this community for quite some time."
The alderman helped the project secure a $2.5 million Neighborhood Opportunity Fund grant, a program established in 2016 that allows developers to pay a fee to build bigger and taller projects Downtown. Dollars paid into the fund then are used to support commercial projects on the city's South and West sides. The city also offered $1.1 million in New Markets Tax Credits for the project.
The new center will have state-of-the-art facilities to house the organization's U-Turn Permitted job readiness program, the Moving Forward diesel mechanic skills training partnership with the CTA and the Sweet Beginnings beekeeping and honey product social enterprise, all designed to build work histories for people criminal backgrounds. The programs are currently scattered across several offices and apiaries.
North Lawndale Employment Network's programs have been effective in preventing formerly incarcerated people from re-entering the justice system. The recidivism rate for program participants is less than 8 percent, the organization's data shows, compared to the statewide average of over 50 percent of ex-offenders returning to incarceration in the years following their release.
The organization's new headquarters will have offices, a peace garden, and an event space to give community members a local place to gather. WiFi towers built at the center in partnership with Chicago Connected will offer free internet service to up to 10,000 families in the surrounding area, which Palmer said is essential for students and employees who have had to transition to remote work.
There will also be an on-site café staffed by program participants that will serve affordable food and drinks made using Sweet Beginnings honey.
"This is a place where people can come and have a safe place to pick up a wonderful cup of honey latte coffee, and have a window into the production facility for Sweet Beginnings," said North Lawndale Employment Network CEO Brenda Palms Barber.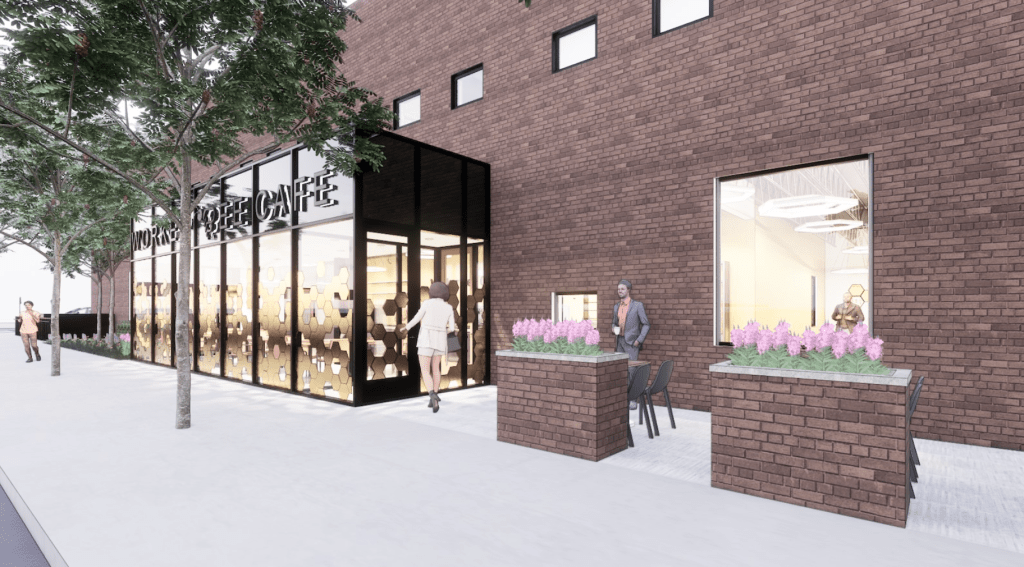 The North Lawndale Employment Network's financial education programs will be bolstered at the workforce development center by a partnership with Wintrust Bank. The bank will lease space in the campus which will also bring improved access to financial services to the community. Over 200 job-seekers involved with the North Lawndale Employment Network have already opened checking accounts through the partnership with the bank, Barber said.
"North Lawndale should have more than one bank available," she said. "It's really important that we have a variety of options."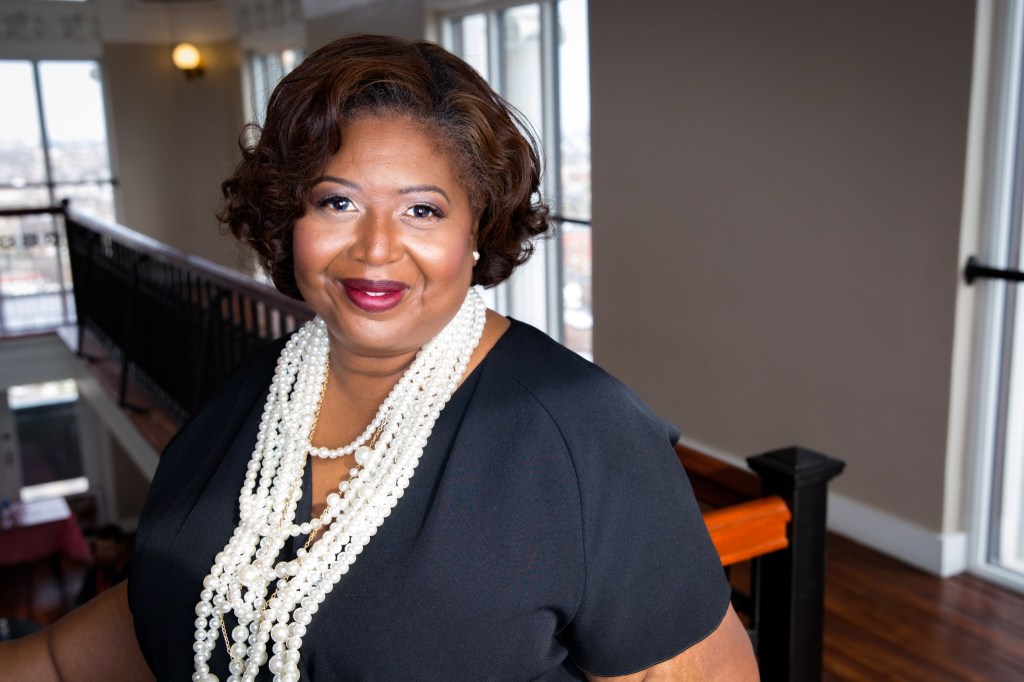 The workforce development campus is an anchor project for the North Lawndale Quality-of-Life plan, a community-driven blueprint for the revitalization of the neighborhood. The plan launched in 2018 is designed to coordinate strategies and investments for improving key issues people struggle with in Lawndale, like housing, health disparities, public safety, and high unemployment.
But the doubled capacity of North Lawndale Employment Network's programs will have an impact beyond the neighborhood and the West Side, said aldermen at recent hearings for the project. With many residents in his ward struggling to find a job after returning from incarceration, Ald. David Moore (17th) said the organization has been tremendously valuable for the South Side too.
"A lot of our returning citizens are sometimes homeless," Moore said. "The impact of being able to help those young men helps the city as a whole."
The North Lawndale Employment Network's new workforce development campus is expected to have a soft opening in February 2021, Barber said.
"We're excited about being an economic hub not just in North Lawndale, but also for the West Side of Chicago," Barber said.
Pascal Sabino is a Report for America corps member covering Austin, North Lawndale and Garfield Park for Block Club Chicago.
Block Club Chicago's coronavirus coverage is free for all readers. Block Club is an independent, 501(c)(3), journalist-run newsroom.
Subscribe to Block Club Chicago. Every dime we make funds reporting from Chicago's neighborhoods.
Already subscribe? Click here to support Block Club with a tax-deductible donation.