ROGERS PARK — From newly launched websites to Instagram feeds and YouTube videos, North Side businesses are innovating to make holiday shopping as safe and anxiety-free as possible.
Third Coast Comics in Rogers Park has limited capacity in its store to two people at a time. Not being able to reach as many customers as usual, owner Terry Gant decided to launch a YouTube series, where he talks about comic book releases and discusses the latest news in the industry.
"It gives people an idea of what's going on," Gant said. "We really like having walk-up [business]. It's critical, but we have to adjust because there's no alternative."
While brick-and-mortar retail has been particularly challenging during the pandemic, local shops have made a huge push into online stores and digital presence to make shopping safe.
Lora LaPratt's personal styling and private boutique business has been run out of an Uptown showroom for six years. LaPratt, who lives with her family upstairs from the showroom, knew the pandemic meant she could not welcome as many customers.
Instead, she launched an online store that exclusively features the Chicago clothing and accessory designers she likes to highlight in her showroom.
The web store has been a hit with customers and the public, since there are many people trying to shop locally — but safely — this year, she said.
"More than ever, it's important to shop local," LaPratt said. "And people really understand that."
Here are Uptown, Andersonville and Rogers Park businesses that have made shopping local a breeze this holiday season. And below, check out a special section on how you can give to local theaters in need.
And if you want your local shop to be featured, please fill out the Google form at the bottom of this page. We'll gladly add it to our list.
Andersonville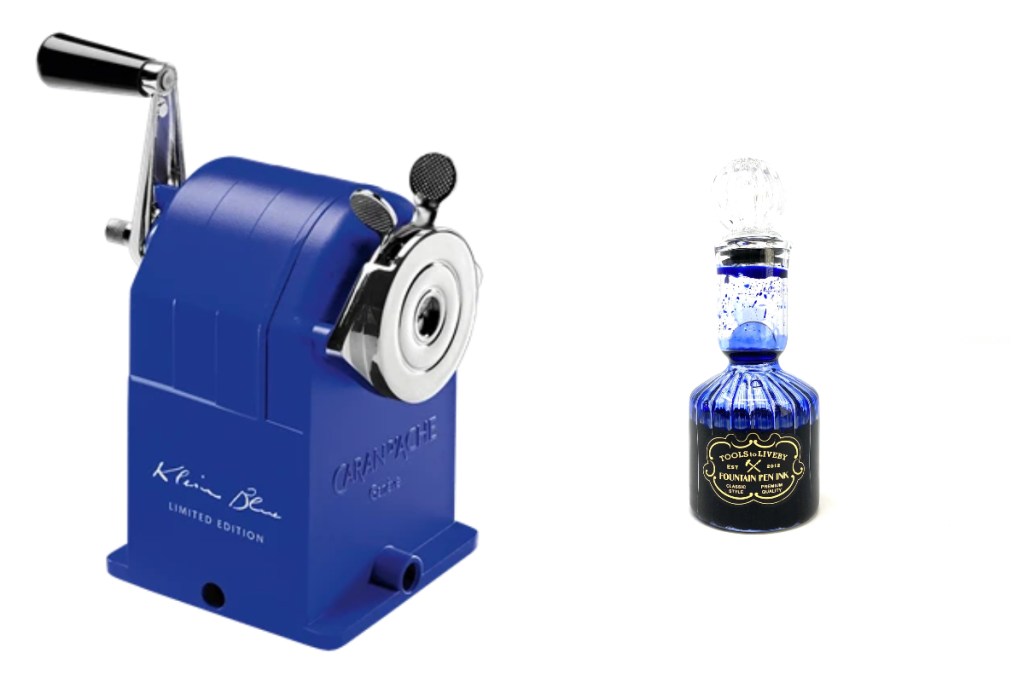 Martha Mae: Art Supplies and Beautiful Things, Website
When Marth Mae's lease ended this year, owner Jean Cate decided to focus all her efforts on a web store. The result in a beautiful web shop with smartly curated gifts — and one that still has a local presence. Since everybody is working from home these days, Martha Mae is a great place to trick out a loved one's home office, with art deco staplers ($165), old timey stamps ($22) and gorgeous calendar and notebook sets.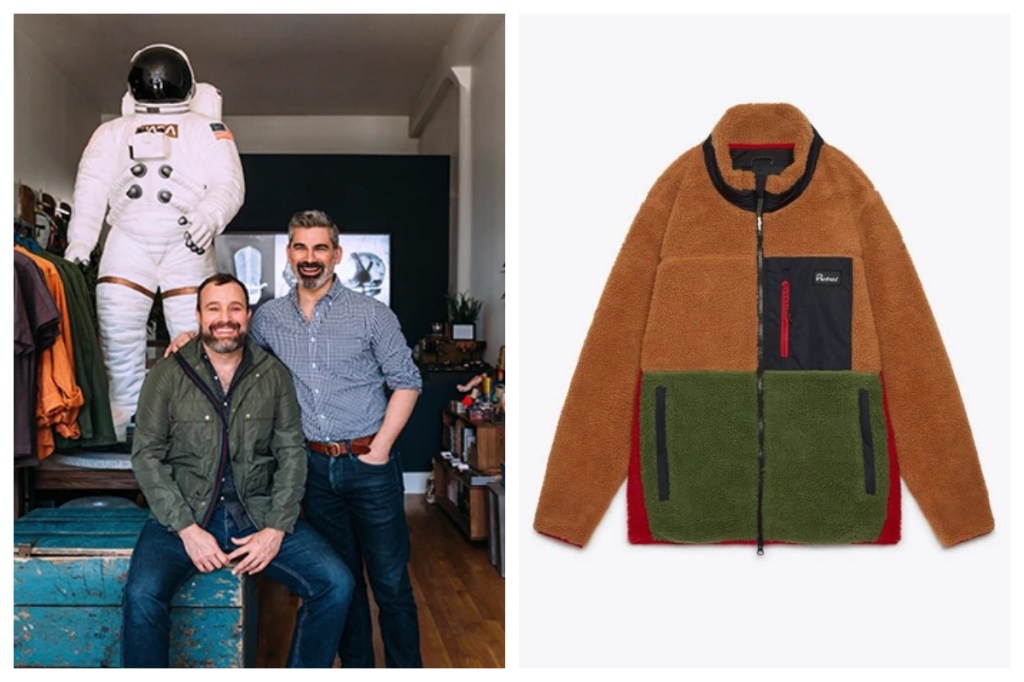 Cowboys and Astronauts, 1478 W. Summerdale Ave., Website
Men's clothing and lifestyle store Cowboys and Astronauts has appointment-only shopping — which you should do, because the store is fun and well-designed. But Cowboys and Astronauts has an equally handsome web store, with plenty of on-trend clothes, like a cozy-yet-fashionable fleece zip-up ($175) and great home goods.
Raygun, 5207 N. Clark St., Website
One of the most fun stores in Chicago also has one of the city's best online stores. Raygun is known for its topical and humorous T-shirts, plus plenty of Chicago- and pop culture-themed housewares and gifts. The store even collaborated with Block Club on its first neighborhood slogan contest, and the T-shirts are available online.
If you buy the Chicago Needs Local News ($23) tee, a portion of the sales go to Block Club. Or you can get the ultimate gift for the bird nerd in your life: the Chicago Is For Plovers shirt ($23).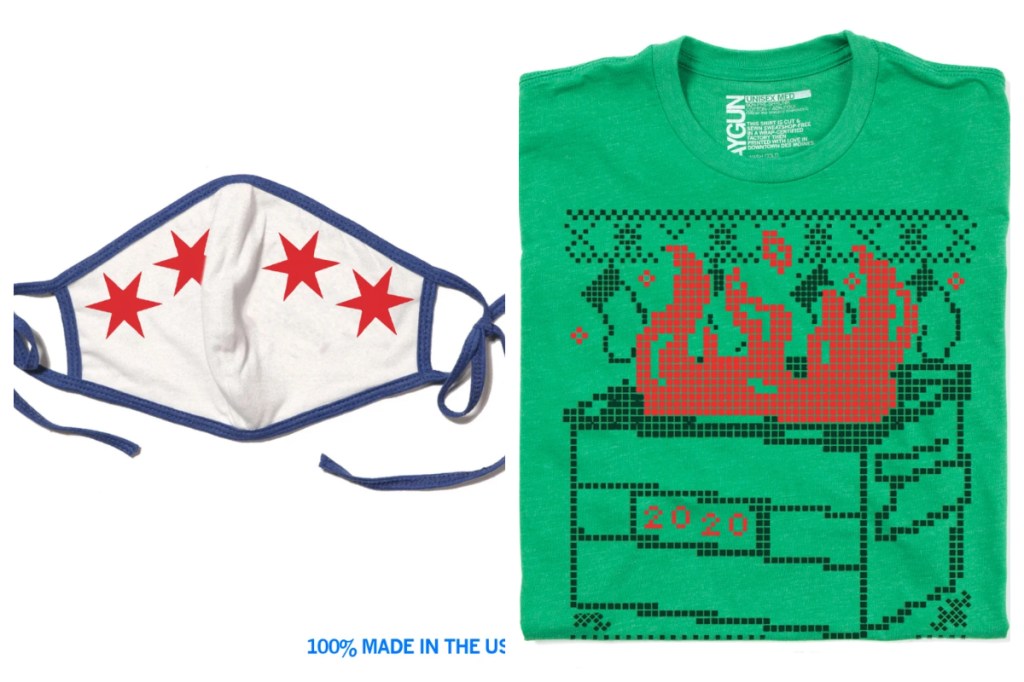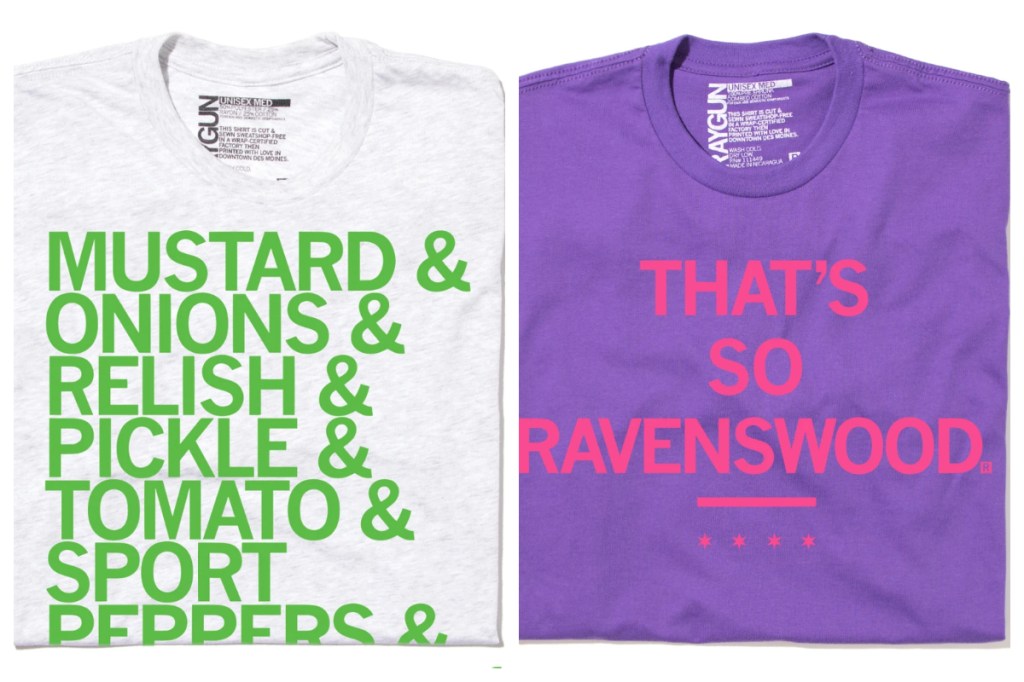 Uptown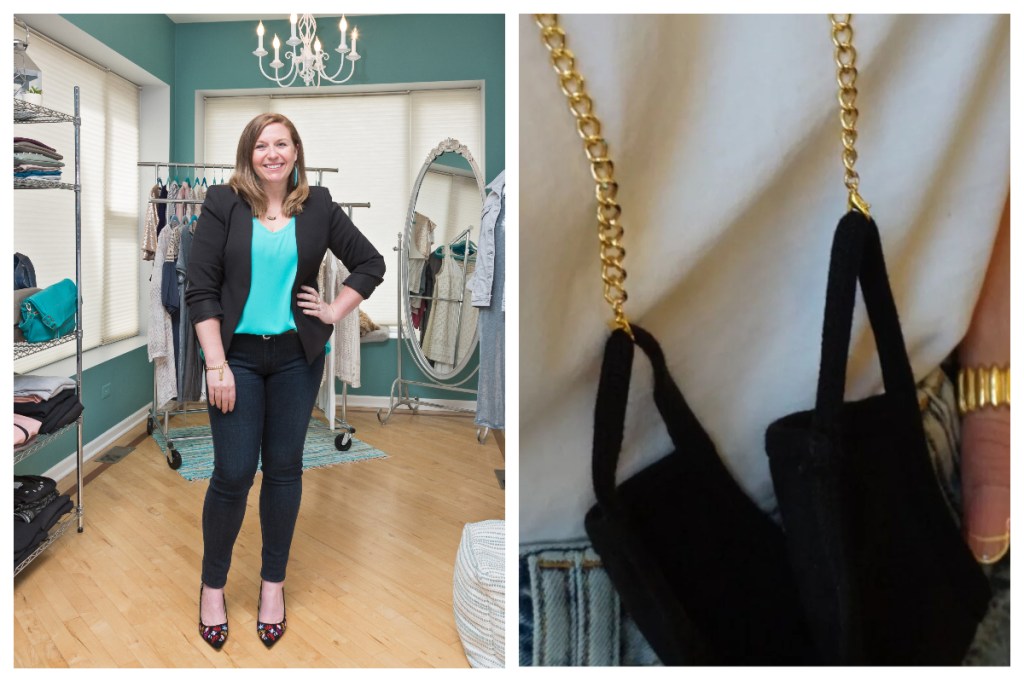 Shopping Girl XOXO, Website
Previously, you would need an appointment for Lora LaPratt to show you around Shopping Girl XOXO's personal showroom, which is filled with locally designed goods. Now, that collection is available for the world to browse on a new website.
You'll find plenty of pandemic-appropriate outfits, including loungewear sweaters, tie-dyed masks and mask chains that introduce glamour to your pandemic look. It's all sourced from Chicago designers. "It's about having fun with fashion again," La Pratt said.
Shop by appointment or online here.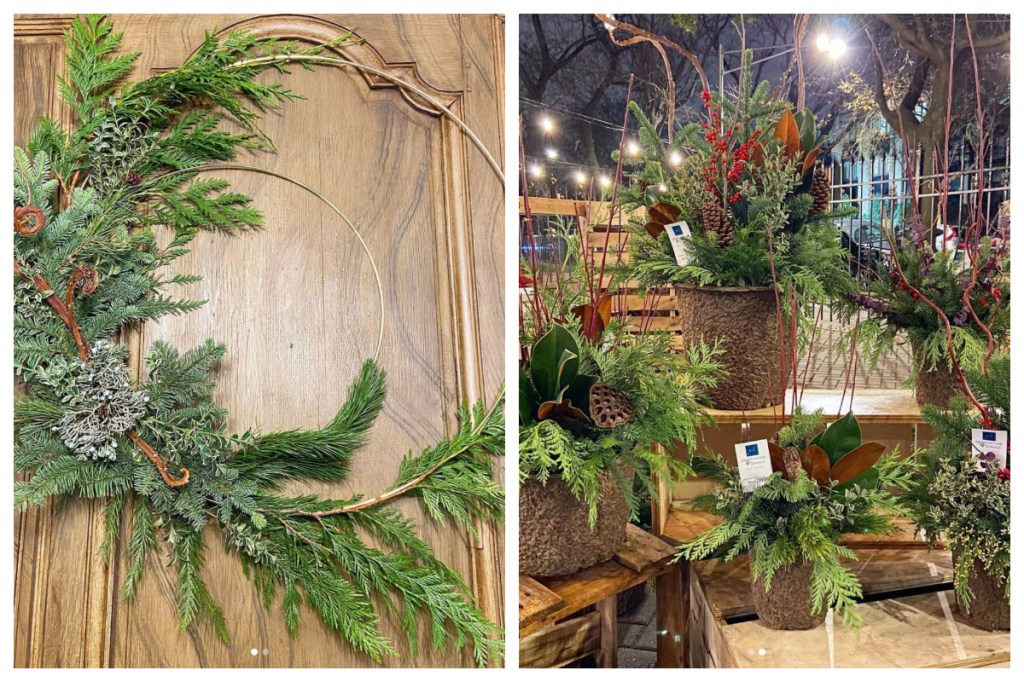 Hearthstone & Terrace, 1329 W. Wilson Ave., Facebook
Home and garden shop Hearthstone & Terrace opened this year with a heavy focus on the garden aspect of the business. That strategy has extended into the holiday season, where the store is using its sizable patio to sell Christmas trees and modern, customizable ring wreaths (starting at $39). And for the person on your list who has gotten heavy into botany during quarantine, Hearthstone & Terrace has plenty of indoor plant and planter options.
Curbside pickup available by calling 773-944-0467.
CircEsteem, 4730 N. Sheridan Ave. Website
For adventerous children and teens, nonprofit CircEsteem in Uptown has a perfect gift: a one week circus summer camp.
CircEsteem is offering gift certificates for next year's summer session ($280) where youth will be learning various circus skills including the German Wheel, juggling, trapeze and more.
Contact scott@circesteem.org or call 773-732-4564 to learn more about the 2021 Circus Summer Camp gift certificate.
Rogers Park
Third Coast Comics, 6443 N. Sheridan Road, Website
Third Coast Comics is practically on Loyola University's campus, and like a lot of businesses in the area, it lost business due by remote learning. To survive, owner Terry Gant focused on deliveries and curbside pickup.
To help customers with recommendations and comic book knowledge (as any quality comic book purveyor would), Gant has started a YouTube series to discuss popular releases and comic book news. And another popular item this year is the "chef's choice," where customers email Gant their comic book or graphic novel preferences and a budget, and he sends them a custom gift basket. "People have really liked that," Gant said.
In-store shopping available (two people inside at a time) or mail terry@thirdcoastcomics.com to have comics shipped to your home.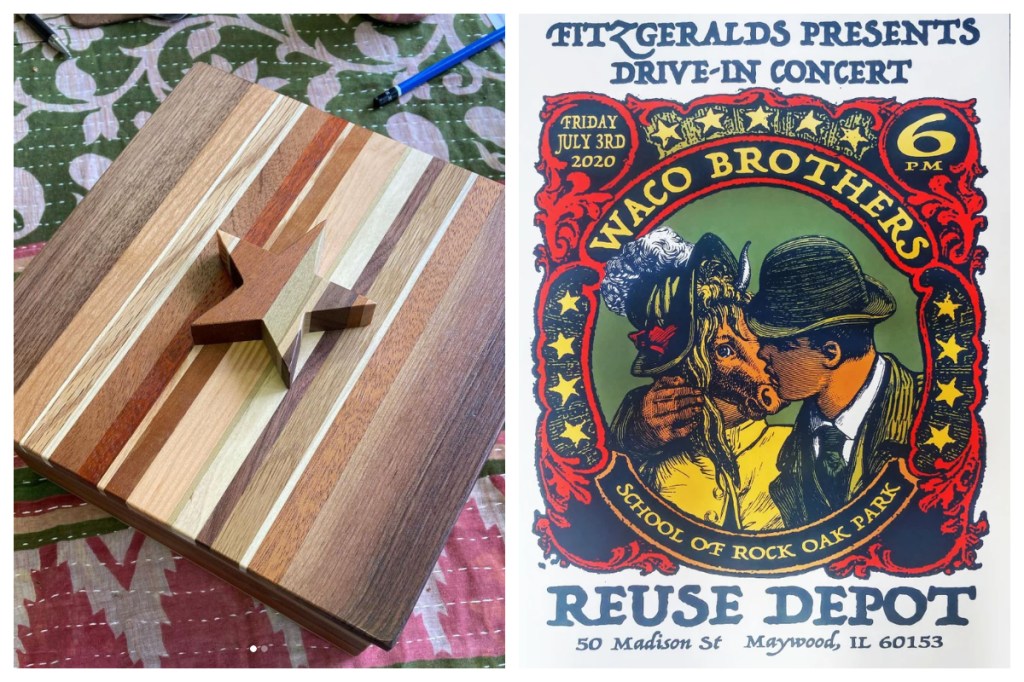 Burgoo Chicago, 1736 W. Greenleaf Ave., Instagram
Burgoo Chicago is Rogers Park's new gift shop. The shop — and its Instagram — offer a highly curated cross section of gifts and art. There is an emphasis placed on Chicago-centric items. That includes posters from some of the only concerts to take place locally this year ($30).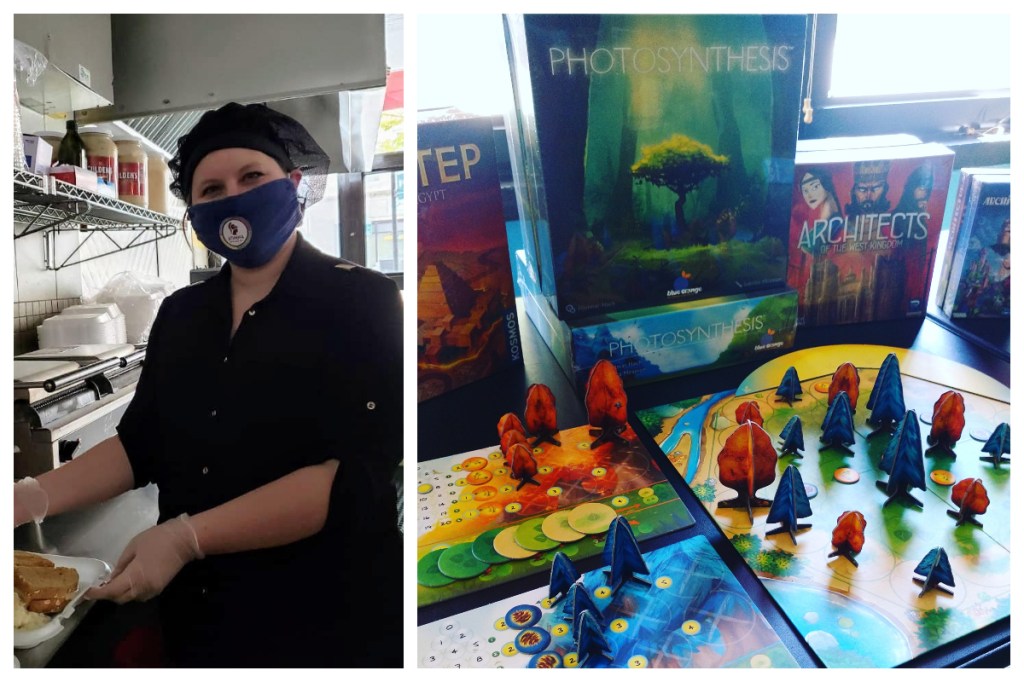 Athena Board Game Cafe, 1418 W. Howard St. Website 
Athena Board Game Cafe in Rogers Park wants to help you find the perfect game for every person on your list this season.
"The advantage of having a local shop is that we can give recommendations for good games that will fit every player and every family," owner Patricia Gonzalez said. "There is a game for everyone, and we want to help you discover it." 
Popular games this season include Codenames: Duet ($19.95), a cooperative word game where two players aim to save the good guys and avoid the bad guys. Ticket To Ride ($54.99) is an addictive board game perfect for families, easy to learn for young ones and engaging for adults. 
All games are 20 percent off through Nov. 29. 
Athena Board Game Cafe offers online ordering and curbside pickup.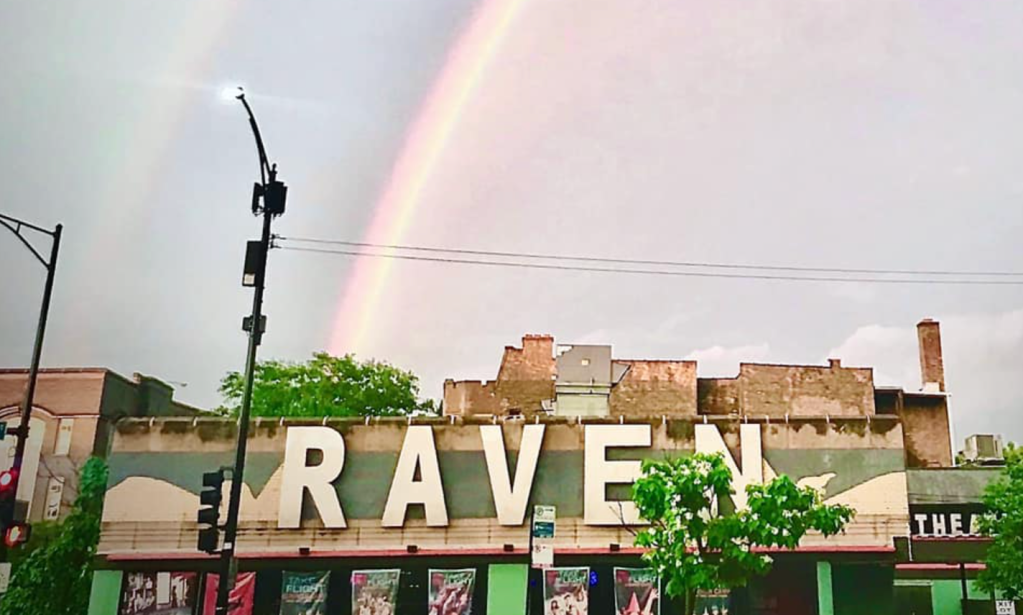 How To Support Theaters Hurt By Coronavirus
The Far North Side is known for its concentration of storefront theaters. These local institutions play a huge role in the culture of Chicago, but theaters and performance venues have been among the industries most devastated by the pandemic.
Many local theaters have pivoted, offering online versions of flagship shows, putting on virtual community workshops and streaming past performances. Still, most theater companies and venues have been tremendously impacted by the pandemic.
"It's been very, very hard," said Jackie Taylor, founder and CEO of Black Ensemble Theater in Uptown. "I've had to make some very difficult decisions, but my business is not closed."
To make it through the pandemic, theaters have sought to sell tickets and memberships to future shows. Virtually all the theaters on the Far North Side have some kind of mechanism for patrons to donate to coronavirus survival funds.
Neighbors have done what they can to support restaurants and shops. Theaters and performance venues make up as much of a neighborhood's culture as any other business — and may be in more grave danger due to the pandemic, Taylor said.
"Our cultural institutions are in great trouble right now," she said. "They need that community support, because they are the heartbeat of the community."
Here is how to support local theaters this holiday season:
Uptown
Black Ensemble Theater, 4450 N. Clark St.: To support, click here.
Playmakers Laboratory Theatre, 4021 N. Broadway: To support, click here.
The Paper Machete, 4802 N. Broadway (Green Mill): To support, click here.
Andersonville/Edgewater
Rogers Park
Subscribe to Block Club Chicago. Every dime we make funds reporting from Chicago's neighborhoods.
Already subscribe? Click here to support Block Club with a tax-deductible donation.