LINCOLN SQUARE — Timeless Toys in Lincoln Square was closed for part of the year due to the pandemic, so shopkeeper Scott Friedland is hoping to have a busy holiday season.
"We're actually off to a great start in November. We had such a loss during the beginning part of the year that honestly, this holiday season needs to be better than previous holiday seasons for us to make that up," he said.
Many local independent shops, restaurants, and service providers were already pushed to the brink by the rise of online mega-retailers like Amazon. Now many are facing a make-or-break winter and holiday shopping season due to the coronavirus pandemic.
Gene Wagendorf III, associate director of the Greater Ravenswood Chamber of Commerce, said it's critical that shoppers support local retailers not just for the sake of those businesses, but for the neighborhoods.
"Amazon is not the company that's going to come and reach out for the fundraiser you're working on for the local school and donate raffle prizes," Friedland said. "They're not the companies that taxes in your local community to get your streets improved."
Read on for some suggestions on neighborhood businesses you can support during your holiday shopping.
If you want your local shop to be featured, please fill out the Google form at the bottom of this page. We'll gladly add it to our list.
Albany Park 
A. Favorite Design, 4432 N. Kedzie Ave., Website
Albany Park's A. Favorite Design has a selection of holiday cards ready for a socially distanced season's greetings. 
"Taking the time to send somebody a note to let them know you're even thinking about them, we kind of have taken that for granted in the past," said Amber Favorite, the shop's co-owner. 
"But we're all having a tough time right now. Telling people 'I appreciate you and I hope you're well' really helps us have that human connection so many of us are missing right now."
Favorite has single holiday cards that cost $5 per card and packs that cost $16 per package. They've been a high demand item over the last month. 
A. Favorite Design is open Thursday, 11 a.m. to 6 p.m., Friday and Saturday, 11 a.m. to 5 p.m. Shipping is available. (773) 412-0891, info@afavoritedesign.com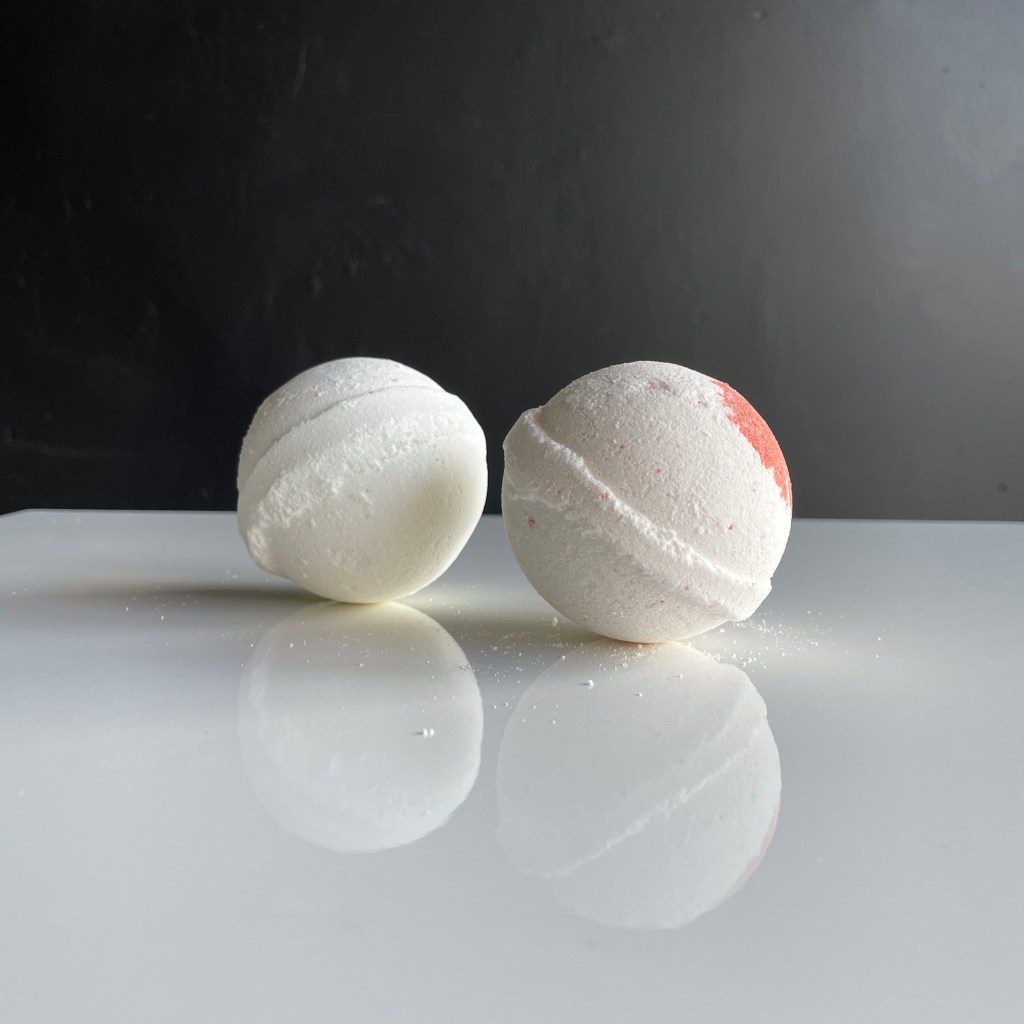 Bliss Shop, 4809 N. Pulaski Rd., Website
Bliss Shop is a female-owned, female-friendly smoke shop specializing in hemp products and smoke accessories in aesthetically pleasing designs. The shop, which opened in 2018, also partners with local creatives and producers for some of their items.
For the holidays, owners Christine Yu recommends several items, including artisan glass by Albany Park glassblower @softspokenglass ($45); CBD bath bombs (lavender and cherry almond) by local CBD formulator By Simple ($12 each or 2 for $20); and the My Bud Vase water pipe ($99) and Jane West hemp flower ($20).
Bliss Shop is open for curbside pick up and in-store shopping by appointment only. Masks required for private shoppers, with a maximum of three people. Call (773) 997-9238 to place an order or make an appointment.
Albany Park Chamber of Commerce, 3403 W. Lawrence Ave., Website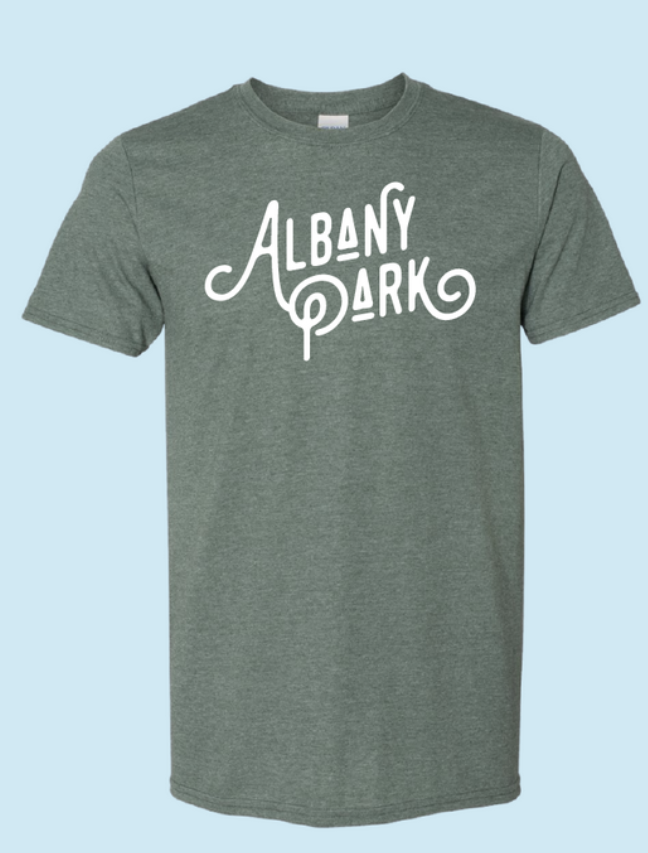 Shopping at a local business can have a ripple effect that impacts the entire Albany Park neighborhood for the better, said Alexa Schultz, economic development coordinator with the Albany Park Chamber of Commerce.
"They need to support their local businesses if they want to see them survive a pandemic," she said. "It's great that there are businesses that you might frequent every now and again. But it's especially important right now to show consistent support to everyone that's there if you can."
Love your neighborhood? Wear your heart on your sleeve with limited edition t-shirts and beanies for $14 celebrating Albany Park and Irving Park. Proceeds from this marketplace support North River Commission's work across Albany Park and Irving Park community areas. Their online marketplace closes Dec. 7.
Shipping available. 
Irving Park 
ERIS Brewery and Cider House, 4240 W. Irving Park Road, Website
ERIS Brewery and Cider House in Irving Park is shifting to a wider area for home delivery and getting their award-winning ciders in liquor stores for fans to enjoy. 
"It's going to be really something that's very new to us but also very exciting because it opens up our market much bigger than our normal pickups," said Michelle Foik, Eris' co-owner.
Delivery and curbside pickup is available via the Tock app. Fans can get ERIS' brews like Pedestrian, a cider with a crisp tart flavor like a glass of Granny Smith, in a 32 oz Howler (half growler) ($14) or 64 oz Growler ($23).
And soon Peach and Bong, a peach and basil cider that hasn't been canned before, will also be available to be delivered to your front door. 
ERIS' outdoor patio also now has infrared heaters in anticipation of the colder weather. 
"It's going to be tricky. We're going to bring bring our patio down to a smaller amount of seats because we know people are probably not going to go out as much in the cold," Foik said. "I think you have to be a bit an adventurer to come out. But I feel like we're doing the right things for it to still be a comfortable spot to be in."
You can also shop for apparel to rep the Goddess of Chaos in style like their hoodie for $55.50. Gift cards also are available.
ERIS Brewery Cider House is open Monday and Tuesday, 5 p.m to 10 p.m, Wednesday to Friday, noon to 10 p.m., Saturday, 11 a.m. to 10 p.m., and Sunday, 11 a.m. to 9 p.m. (773) 943-6200. Curbside pickup is available during normal business hours.
Shipping available.
Nature's Trace, Online shop
Rachel Sloan, a small batch soap maker using honey and beeswax from her hives on a Chicago micro-farm in Irving Park. 
She formulated her recipes to give you a hard, long-lasting bar with great lather, nourishing ingredients, and gentle soothing scents.
Enjoy four 1-oz bar sample soaps for $5.50 which is the same amount as one full size bar but this way you can have a little bit of all your favorites or try something new. 
Available for shipping. Curbside pick-up is available. orders@naturestraceco.com 
Lincoln Square
Amy's Candy Bar, 4704 N Damen Ave., Website
Chef Amy Hansen is a graduate of the French Pastry School in Chicago and opened Amy's Candy Bar in 2011. Since then it's been a fixture for families, neighbors, businesses, couples planning weddings and grandparents who want to share the sweet treats of their childhood with the kids they love most. 
Sweet treats include candy bars in flavors such as s'mores ($5.50), ruby chocolate bars ($6.50), gummi bears ($6) and licorice like money salt licorice ($6.50).
Gift cards also are available.
Amy's Candy Bar is open Tuesday to Saturday, 12 p.m. to 8 p.m., and Sunday 12 p.m. to 6 p.m. (773) 942-6386
Chicago Printmakers Collaborative, 4912 N. Western Ave., Website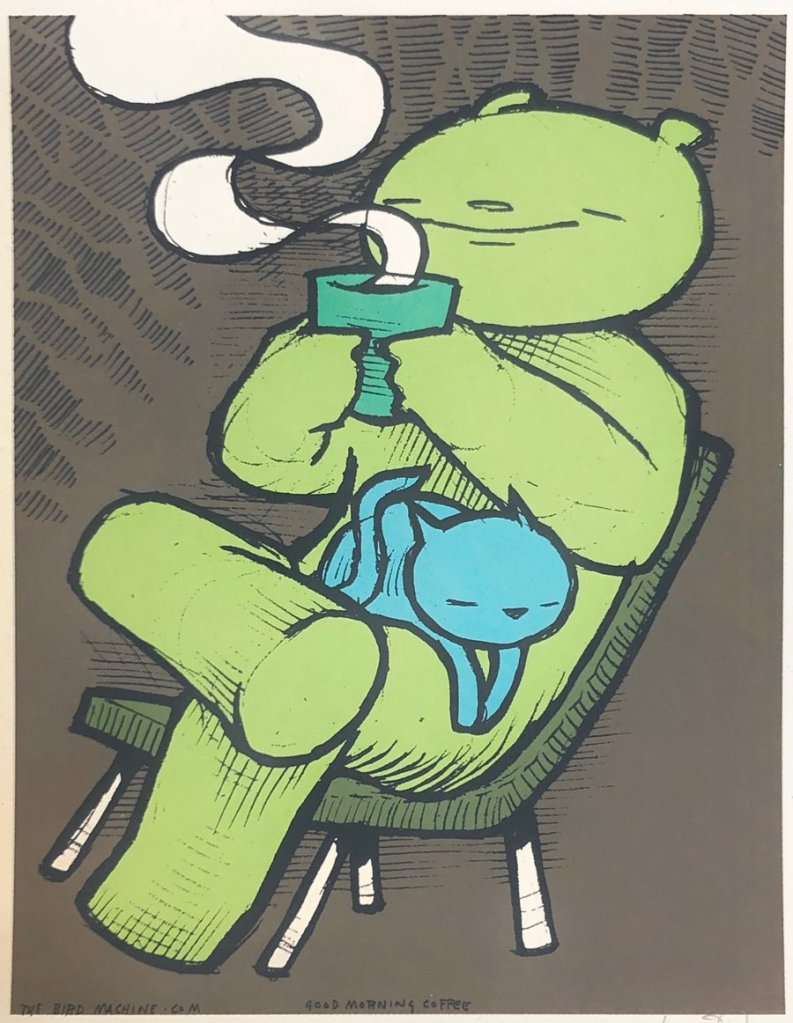 Chicago's longest running independent print shop has been educating the masses on the fine art of printmaking for over 30 years.
Located in the former Penn Dutchman Antiques building, the group renovated it to include a beautiful skylight and rooftop deck alongside facilities for traditional print media, including etching, stone lithography, relief, book arts and screen printing. 
This holiday season it's offering a $75 printmaking care package which features an assortment of handmade, printed goodies for family and friends. A recipient will receive a print of your choosing
Chicago Printmakers Collaborative is open Friday and Saturday, noon to 5pm, and by appointment. (773) 293-2070
Merz Apothecary, 4716 N. Lincoln Ave., Website
Chicago pharmacist Peter Merz opened a small drugstore on the city's North Side in 1875. At that time, your neighborhood drugstore was not only a place to fill prescriptions, but a source of information and remedies for common ailments. 
In 1982 the apothecary moved to its current location in Lincoln Sqaure where it eventually expanded into the storefront next door. Merz still offers a variety of modern pharmacy items online and in its store which continues to celebrate Old World traditions and decor.
One of the items on on sale this holiday season is St. Johns Bay Rum cologne ($75), which combines the finest Bay oil from the West Indian Bay tree with natural essences of eucalyptus, cinnamon, cloves, and other Caribbean spices. A spicy, warm, rich scent unlike any other. 
Merz Apothecary is open Monday to Saturday, 10 a.m. to 5 p.m. Merz offers walk-up ordering, online ordering at Smallflower.com which can be shipped to you, and curbside pickup for online or by-phone orders. (773) 989-0900.
Old Town School of Folk Music, 4544 N. Lincoln Ave., Website
The Old Town School of Folk Music first opened in 1957 at 333 W. North Ave. during the boom in popularity of folk music at that time. Initially over 150 students attended guitar and banjo classes on a weekly basis and the school offered concerts by nationally renowned artists like Pete Seeger, Mahalia Jackson, Jimmy Driftwood, Big Bill Broonzy, and Josh White in its early years.
Since then the school has expanded its footprint to Lincoln Square and continues to offer classes and live performances.
Since the pandemic, the school has been offering online classes and virtual performances to students and musicians from all around the country and the world. 
For the music lover in your life, you can buy gift certificates from Old Town that can be redeemed for group classes, private lessons, concert tickets, memberships, or may be used in the Old Town School Music Store.
Old Town can be reached at (773) 728-6000 and
customerservice@oldtownschool.org
The Book Cellar, 4736 N Lincoln Ave, Website
The Book Cellar is located in the heart of the culturally diverse neighborhood once known as the city's Germantown. In April fans of the bookstore helped raise over $40,000 to help keep the business afloat during the pandemic. 
For the holidays the store is offering a hand crafted culinary gift sets featuring some of the shop employees' favorite things festively wrapped and ready for giving like wine, coffee, herb topiary, and handmade Chicago mugs for $75. 
Gift cards also are available.
The Book Cellar is open Monday to Friday, 10 a.m. to 6 p.m., and Saturday  from 10 a.m. to 4 p.m. The store is accepting online orders for shipping or curbside pickup. No orders are fulfilled on the weekends. (773) 293-2665
Timeless Toys, 4749 N. Lincoln Ave., Website
Harry and Martha Burrows opened the store in 1994 at 4749 N. Lincoln Ave. in the heart of Lincoln Square as an oasis for children and families and focused on toys to help develop a child's imagination.
When Friedland took over the store in 2016 he wanted to continue that tradition. 
This holiday season let the staff at Timeless Toys create a learning bundle for your child for $50. Use it to supplement schooling, or just play and have fun. After all, playing is learning! Each bundle will include at least three items for early elementary grades (ages 6-8). Bundles will differ depending on inventory. 
Timeless Toys is open daily from 10 a.m. to 6 p.m., offering curbside pickup, local delivery and private shopping by appointment.
North Center
Bari Zaki Studio, 3858 N. Lincoln Ave., Website
Bari Zaki's father was a printer, and regularly brought home stacks of paper, scraps of paper, pads of paper and more. The origins of her North Center bookbinding studio can be traced to her spending hours playing with these paper samples. 
Zaki is offering a Cambridge Imprint origami set for $24 this holiday season. People of all ages and skill levels can enjoy bringing these beautiful paper butterflies to life by playing with paper like she did as a child. 
Curbside pick-up available Tuesday through Saturday by appointment only. (773) 294-7766
Blue Sky Bakery, 3720 N. Lincoln Ave., Website
Blue Sky does more than create sweet and savory pastries made with the freshest, highest quality ingredients. As a nonprofit organization, they also raise the edible consciousness of our community by providing transitional employment to homeless and at-risk youth.
Surprise your loved ones with Blue Sky Bakery's cookies, cupcakes or irresistible maple cashew granola and support their programs providing transitional employment to unhoused and at-risk youth. Prices vary. 
Blue Sky is open Friday to Sunday, 8 a.m. to noon. Contact the business to arrange pickup. (773) 880-9910
Botanical Cafe, 3940 N. Lincoln Ave., Facebook page
Bryan and Delaney Ballard opened Botanical Cafe in December 2019 to be an oasis of coffees, teas and plants. 
The couple had thought about opening a business before, since they both have a background in hospitality management and food service. 
House plants are a big passion for Bryan Ballard, which is why the couple wanted to combine the greenery with the food and coffee to create the space.
This holiday season keep your favorite plants alive with the help of a propagation station made of gorgeous reclaimed driftwood ($40). 
Contact the business at (312) 815-7515 to arrange pickup.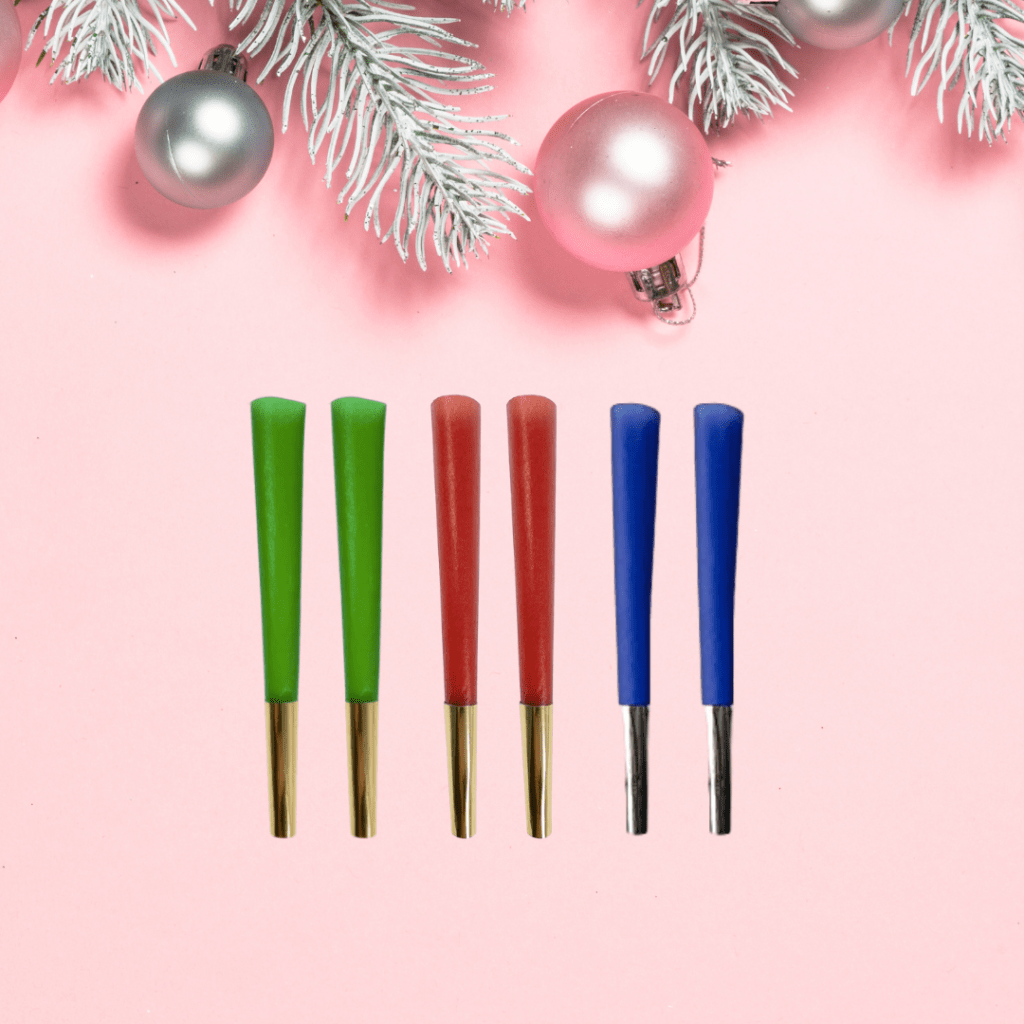 Canna Bella Lux, 4357 N. Lincoln Ave., Website
Tiffany Woodman opened Canna Bella Lux in January because she wanted to create a welcoming space for people interested in recreational cannabis now that it's legal in Illinois. 
The pandemic hit Chicago a few months after she opened but she's thankful her customers have been keeping her in business. She credits word of mouth among women recommending her boutique head shop for the steady business despite the pandemic. 
"I know we're all trying to save money. I get that. But by supporting small businesses like mine I can in turn support small local vendors I buy from. Passing along that business huge for the community," Woodman said. "Try to shop consciously now more than ever."
This holidays she's carrying festive cone packs for $14 that include six total 98mm empty pre roll cones in emerald city, ruby red and blue dream colors. These are chemical free, ultra thin and slow burning made with natural coloring from edible, tasteless hempseed and soy oils with natural pigments. 
All orders are shipped in the continental US via USPS and can take anywhere from 3-9 days to arrive. (773) 687-8953 or hello@cannabellalux.com
Coffee Joint, 2059 W. Irving Park Road, Website
Co-founders and brothers Andris and Gato Balodis have always had a passion for coffee and opened Coffee Joint in 2017 to serve the dark brew along with tea and a selection of sandwiches and pastries.
If you're making your coffee at home, you can still support your favorite local coffee shop by buying a bag of their single-origin beans for $17.95. 
Coffee Joint is open Monday to Friday, 7 a.m. to 6 p.m., and Saturday and Sunday, 8 a.m. to 6 p.m. (773) 629-1725 Products are available for take out or delivery from UBEReats, Doordash and GrubHub.
Lizzy J Cafe, 2205 W. Montrose Ave., Website
Jamie Gilmore, Lizzy J Cafe's owner, has been offering catered meals for the holidays.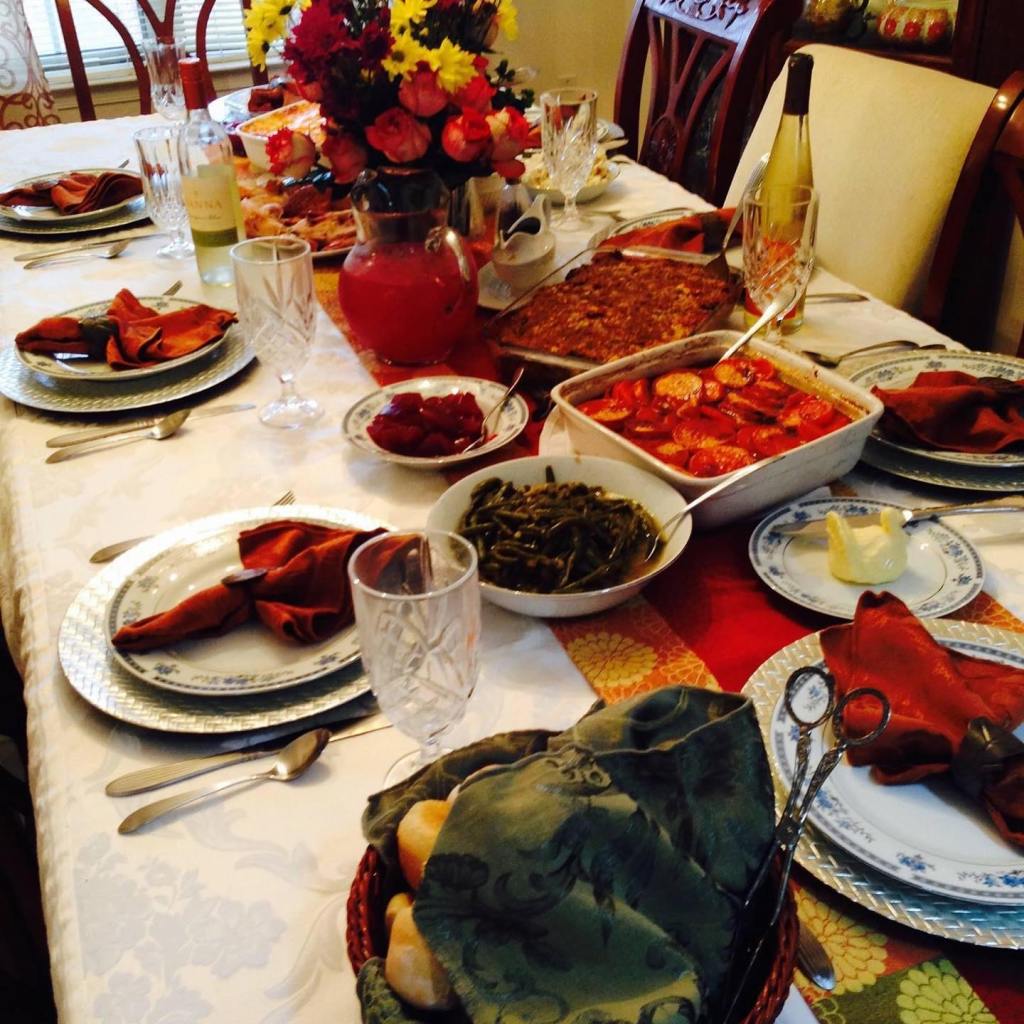 Over the weekend she finalized her pre-orders for Thanksgiving meals but plans to offer the service again for Christmas. 
The all-in meal kit costs $300 and feeds between six to eight people and includes the turkey along with sides like cornbread, bring beans, macaroni and cheese, a gallon of tea and more.
"I'm a little heavy handed though and it'll probably feed 10 people," she said.
The meal kits will be available for order again Dec. 1.
"We're actually use fresh never frozen turkeys and all that fun stuff," Gilmore said. "The earlier people order the better because it lets us know what we need to do which helps us not have to lay folks because they're able to work."
Gilmore is also donating hot lunches to Common Pantry in December and is accepting donations and encouraging people to also donate to the food pantry.
Lizzy J Cafe is open Wednesday to Saturday 9 a.m.-3 p.m., and Sunday, 10 a.m.-3 p.m. 773-739-9044
Tuscan Hen Market, 4019 N. Damen Ave., Website
Tuscan Hen Market offers ready-to-eat, Italian foods including sandwiches, pastas and baked goods. It also offers a wide selection of frozen foods, including pasta and pizza kits, you can take home to prepare.
For the holidays, owner Lorraine Orbon is offering a pasta gift basket including spaghetti, tomato basil sauce, and a pasta server packaged in a red colander ($40); and an antipasto gift basket with pecorino cheese, sopressata salami and taralli crackers packaged in a cracker basket ($45).
Gift cards also are available.
Tuscan Hen Market is open Tuesday to Saturday, 11 a.m. to 7 p.m., and Sunday,  11 a.m. to 3 p.m. Curbside pickup is available. Call (773) 666-5555 or email tuscanhenmarket@gmail.com to inquire about the gift baskets.
Ravenswood
American Blues Theater, 1225 W. Belmont Ave., Website
The American Blues Theater was founded in July 1985 and is a premier arts organization that's won the American Theatre Wing's prestigious National Theatre Company Award. 
This winter it will be performing "It's a Wonderful Life: Live In Chicago!" virtually through January 2. 
For over 19 years, American Blues has treated audiences to a live retelling of the Frank Capra classic in a 1940s radio broadcast tradition, making their production of the classic story the second longest-running holiday play in Chicago. 
Tickets range between $25 and $55.
Online Shopping Available.
Empirical Brewery, 1801 W. Foster Ave., Website
Empirical Brewery is run by a bunch of "beer nerds" and decided to name the brewery after their ongoing empirical observations to improve their line of beers.
In practice this means the brewers regualrly test new recipes on a custom one-barrel pilot system in order to explore new styles or refine previously created recipes.
You can taste some of that sweet science this holiday season with Empirical's brewery cooler bag ($50) that includes two six-packs of their choice, two Empirical Brewery Glasses, and an Empirical Brewery Patch. 
Empirical is open for to-go service Tuesday to Saturday, from noon to 8 p.m. Shipping and delivery available. (773) 293-7896 or info@empiricalbrewery.com.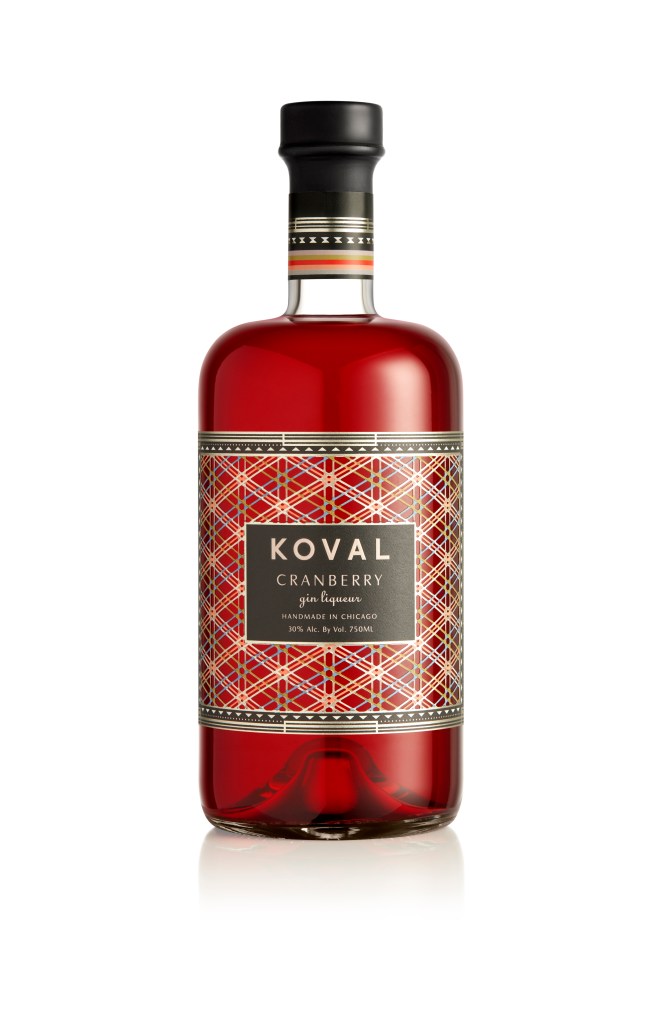 KOVAL Distillery, 4241 N Ravenswood Ave, Website
KOVAL, just down the street from Empirical, was established in 2008 and was the first new distillery in Chicago since the mid-1800's. Founders Sonat and Robert Birnecker oversee a bustling operation producing organic whiskeys, liqueurs and spirits, continuing the tradition of Robert Birnecker's Austrian family.
Earlier this year, as the pandemic hit, KOVAL adapted their operations to produce hand sanitizer, first for medical professionals and essential workers, then eventually for the general public.
For the holidays, the Birneckers offer two gift suggestions.
The KOVAL Cranberry Gin Liqueur ($30), crafted with ingredients sourced directly from organic Midwestern farmers, is a great way "to play with seasonal spritzes and enhance cold-weather cocktails." There's also the KOVAL Whiskey Gift Packs ($51) which gifts all three of KOVAL's most popular organic & kosher whiskeys in 200ml bottles.
Koval Distillery offers contactless pickup for online orders. (312) 878-7988.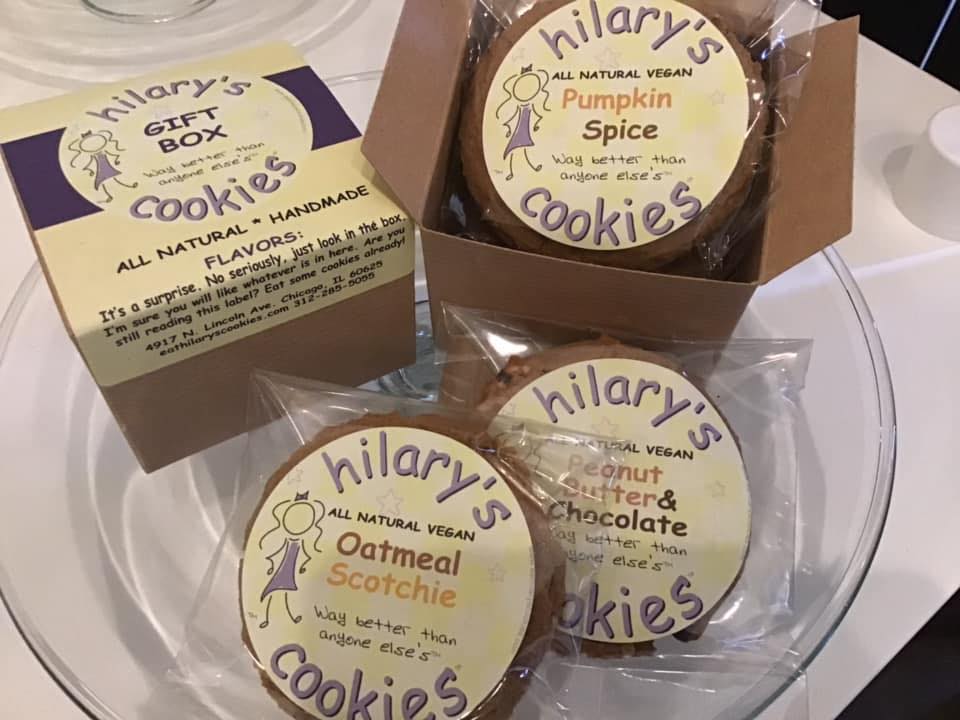 Hilary's Cookies, 4917 N. Lincoln Ave., Website
Hilary Black launched Hilary's Cookies in 2003 and the majority of her direct sales are typically made at markets and festivals during the city's warmer months.
Due to the coronavirus pandemic she's had to shift her business plan and now she's rolling out a new way for customers to buy her baked goods this winter. 
"We're going to be a one-man farmer's market outside our bakery," Black said. "So come on to our pop up event just outside our bakery."
As the pandemic continues Black's bakery hasn't yet gone back to full production and it's just her husband and herself baking everything. For the pop up, she's arranging $10 cookie boxes that she says would make a great gift for family and friends. 
"We'll keep forging ahead and keep trying to get people to keep stuffing their faces with treats," Black said.
Pick up available during pop up market: every Saturday from 11 a.m. through 3 p.m. from now until Dec. 19.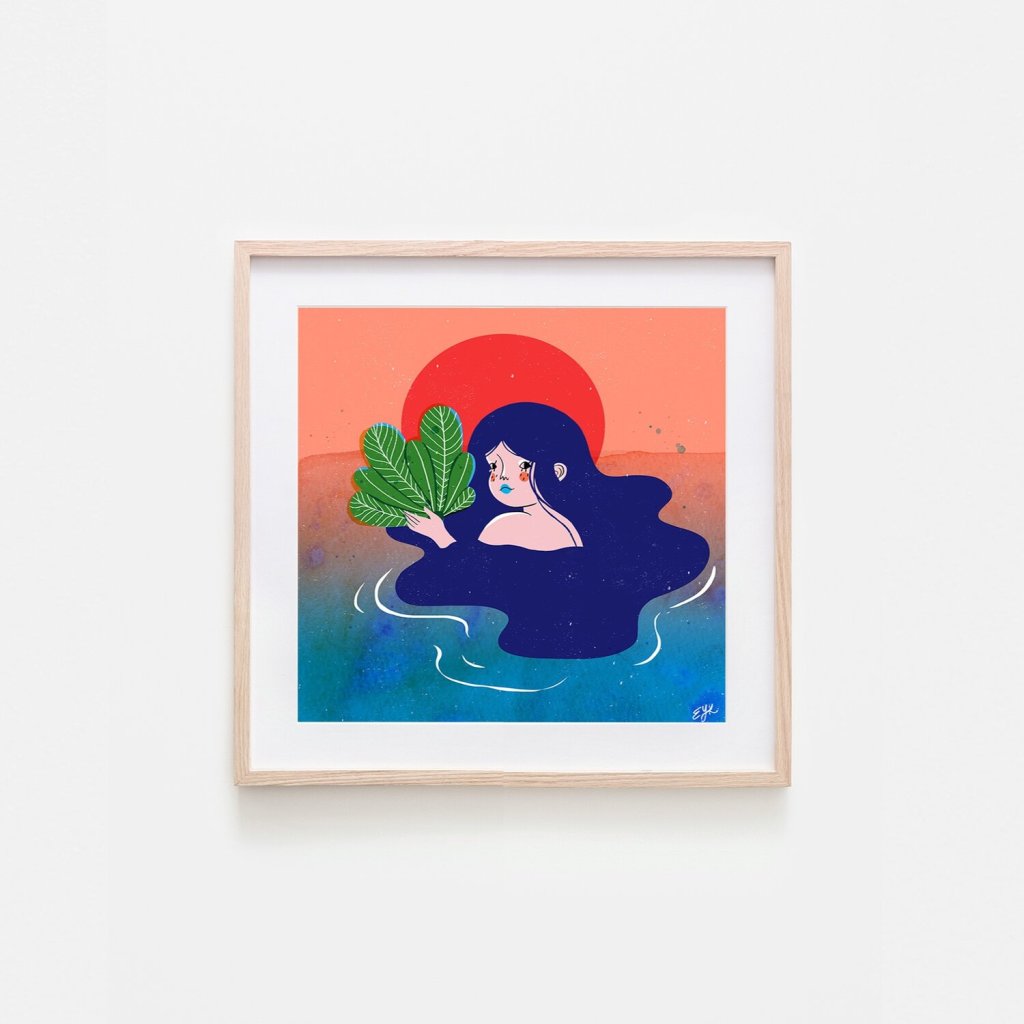 Bon Femmes, Online shop
The Bon Femmes shop, created by Omotola Akinbiyi, is all about spotlighting art, home decor, beauty products and other items created by women. A percentage of sales are donated to women-led organizations.
For the holidays, Akinbiyi recommends a slew of art prints from creators around the world, like "Water Nymph" ($20.95) from Chicago-based artist Esther Kim.
Bon Femmes offers shipping with occasional discounts. Email: hello@bonfemmes.com
Lillstreet Art Center, 4401 N. Ravenswood Ave., Website
Lillstreet Art Center is one of the oldest co-ops in Chicago and its facilities include classrooms for arts education, a gallery, an artist residency program, studio spaces, and a community outreach program.
This holiday give the gift of creativity with Lillstreet gift cards which are available for $50, $100, $180 (the price of an average 5-week class), and $340 (the price of an average 10-week class). Gift certificates can be used for classes, workshops, gallery purchases and tools and materials.
Gift gards can be sent electronically or through U.S. mail.
Lillstreet's hours of operation are Monday to Thursday,
10 a.m. to 7:30 p.m., Friday and Saturday, 10 a.m. to 6 p.m., and Sunday,
10 a.m. to 5 p.m. (773) 769-4226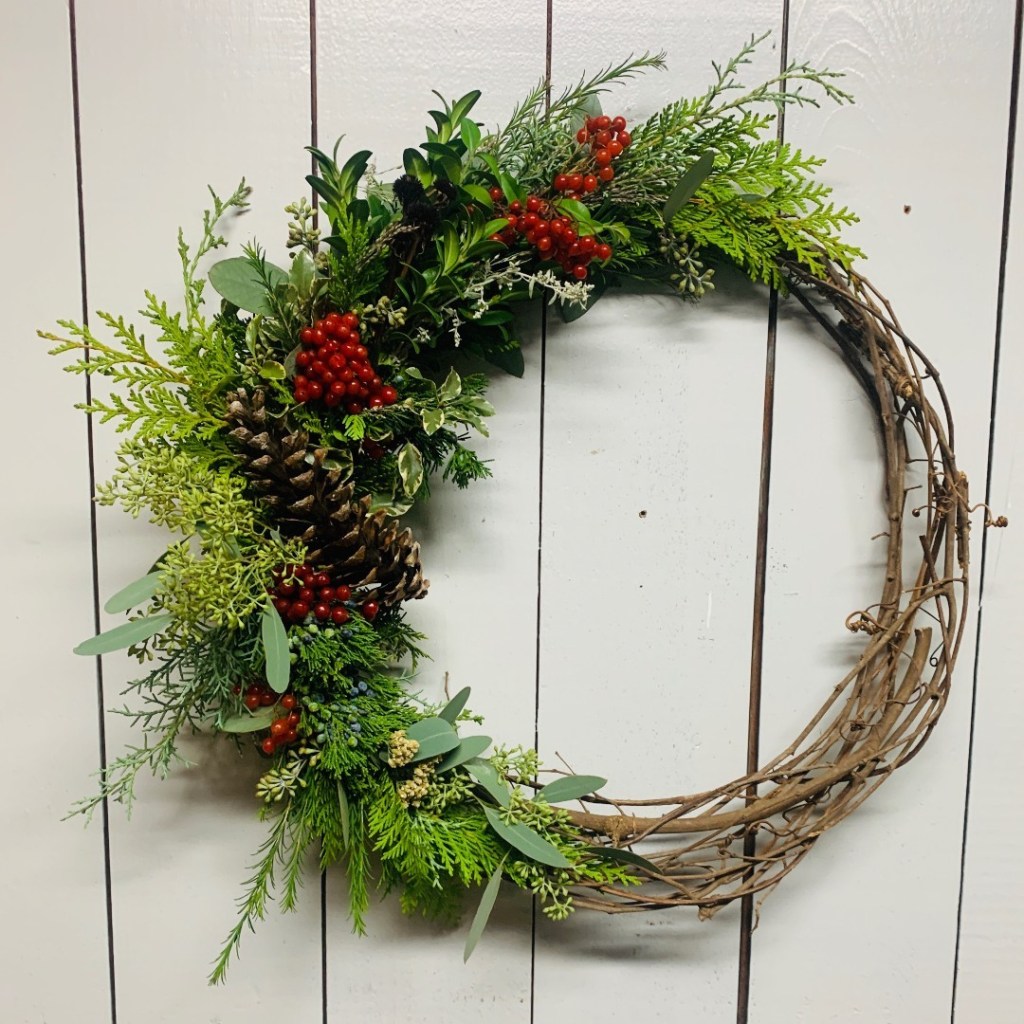 Vivant Gardening Services, Online shop
Vivant Gardening Services is a Ravenswood-based business providing personal consultations for home gardening projects in select areas of Chicago. Vivant specializes in organic garden care and their staff can be contacted for anything from quick questions, to extensive consultations and seasonal gardening maintenance.
Owner Kasey Bersett Eaves is offering handmade wreaths through Nov. 30th. A portion of the sales will help fund the expansion of the Montrose Metra Community Gardens. Full wreaths are $80, half wreaths are $45.
Gift cards also are available for $10, $25, or $50 (with no additional processing fees and no expiration date) and can go toward consultation services.
Vivant Gardening Services offers free pickup for wreaths and home delivery for a fee. Email services@vivantgardens.com and to inquire about creating custom holiday container displays.
Subscribe to Block Club Chicago. Every dime we make funds reporting from Chicago's neighborhoods.
Already subscribe? Click here to support Block Club with a tax-deductible donation.