LAKEVIEW/LINCOLN PARK — North Siders can find something for everybody this holiday season while supporting Lakeview or Lincoln Park's independent boutique gift stores, cafes and bakeries, pet stores and other retailers during a tough year for business.
The Lakeview Chamber of Commerce is encouraging people to shop local by launching an online holiday marketplace where people can buy gift packages featuring items from various neighborhood businesses, such as socks, candles and popcorn.
The chamber has also modified its annual Lakeview Holiday Stroll to comply with coronavirus guidelines while offering various deals and promotions Dec. 4–6 at local stores and restaurants.
"By shopping local this holiday season, you're essentially giving two gifts out of one purchase," said Carisa Marconet, events and marketing director for the Lakeview Chamber of Commerce. "You're supporting a business that needs your help and giving to a friend or loved one at the same time."
In Lincoln Park, the local business chamber launched an online "Holiday Wishlist" that highlights potential gifts available at the various neighborhood businesses, which need extra support after weathering several months of the coronavirus pandemic.
"We're encouraging people to do their holiday shopping locally because if we don't keep supporting these small businesses, many of them won't be here in the spring," said Kim Schilf, president and CEO of the Lincoln Park Chamber of Commerce.
To make your local holiday shopping easier, Block Club Chicago has rounded up some of the best local gifts and where to find them in Lakeview and Lincoln Park.
If you want your local shop to be featured, please fill out the Google form at the bottom of this page. We'll gladly add it to our list.
Lakeview
Doppio Coffee House, 3054 N. Greenview Ave., Website
This quaint, family-owned cafe is selling hand-painted holiday greeting cards ($7) and bags of its specialty coffee beans ($14.25/pound) from countries and islands around the world including Bali, Sumatra, Ethiopia and Peru.
Murat Selcuk and his wife, Sandra, opened Doppio Coffee House in September 2019, just a few months before the pandemic hit. It forced their cafe to close for nearly a month before reopening with modified service.
"The pandemic has made starting a new business more difficult, but I just use the excuse that I don't have any records from the previous year, so I think I'm doing OK," Selcuk joked optimistically.
Selcuk recommended the cafe's bottled cold brews ($6.50–$9) — some infused with CBD — as small gifts for coffee lovers. Gift cards, which can be picked up in the store, so others can try Doppio's signature open-faced sandwiches and "Rise and Shine" oat meal bars.
Doppio Coffee House is open 7 a.m. to 3 p.m. seven days a week and offers pickup from its storefront at 3054 N. Greenview Ave. Delivery orders can be placed through GrubHub. (773) 666-5129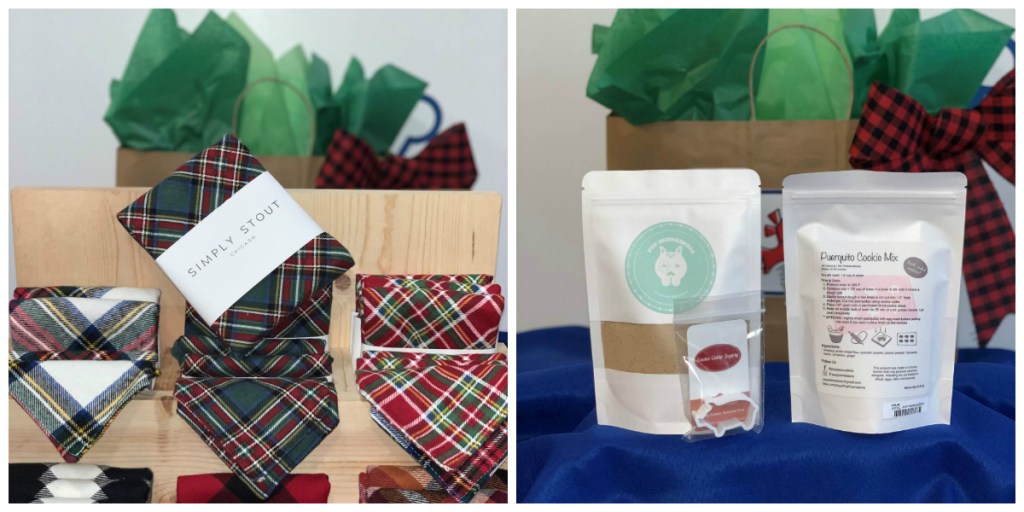 Barks N' Rec, 3030 N. Lincoln Ave., Website
Pet store Barks N' Rec has tons of gift options for pets and their human companions.
David Owns, who opened the store with husband Josh Moore this May, said Barks N' Rec offers healthier food options for pets, but their broad selection of dog toys and treats has been most popular among shoppers.
For in-store shoppers, Owens recommends the dog bandanas ($14–$18), which are handmade by Chicago company Simply Stout, or the Mexican-inspired dog cookie mix ($18.99), which is made by Pup Pawnaderia in Chicago.
Those items aren't available online, but Barks N' Recs' online shop has an extensive selection of pet apparel, toys, treats and other care items.
Owens said the store's opening was postponed from January to May because of the pandemic, but they have found lots of community support through word of mouth and local partnerships.
Barks N' Rec is open 10 a.m to 7 p.m. Monday through Friday, 9 a.m. to 6 p.m. Saturday and 10 a.m. to 5 p.m. Sunday. (773) 698-6595
People can shop from Barks N' Rec through its online store for curbside pickup or free local delivery.

Foursided Card + Gift, 2958 N. Clark St., Website
Boutique store Foursided has a wide selection of possible holiday gifts, ranging from vintage finds to indie-designed cards, gifts, books and more.
Great gifts might include their Chicago map tea towel ($16.50) to enliven someone's kitchen or Chicago-style hotdog poster for their walls ($20).
The store has also released its own "Stay Home" collection, featuring self-care items like like bath-and-body face masks ($3) and mason jar candles ($24).
Foursided is open Monday – Wednesday 11am – 7pm, Thursday – Saturday 10am – 7pm, and Sunday 11am – 6pm. (773) 244-6431
Check Foursided's online collection to place an order for delivery.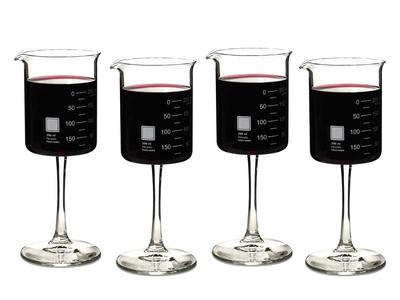 Get In The Kitchen, 3617 N. Broadway, Website
Chicago's "Party school of cooking classes," which has pivoted from its usual cooking parties to various to-go foods and meal kits, has a slew of holiday gift offerings.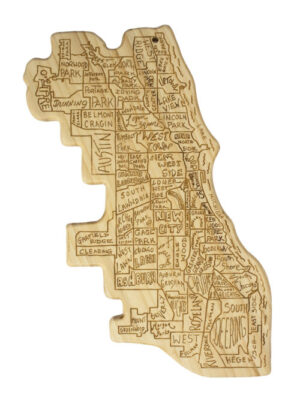 Jason Bailin, who opened the business in 2018 as a place where people could learn to cook meals in a party-like setting with friends, said the store has leaned on its retail selection while navigating the pandemic.
Get in the Kitchen has also started hosting virtual cooking and mixology classes, renting its kitchen space for private events and offering in-home private chef catering services.
"We're trying to throw as much stuff against the wall as possible to see what sticks and where we can pivot to keep thriving," Bailin said. "Being able to pivot is what's keeping us going."
For holiday gifts, Bailin recommended buying someone at-home cooking materials, such as the store's Chicago neighborhood map-shaped cheese board ($29.99) or its periodic table-themed glassware (prices vary).
Orders can be placed for pickup or delivery from Get in the Kitchen's online shop. (773) 754-7877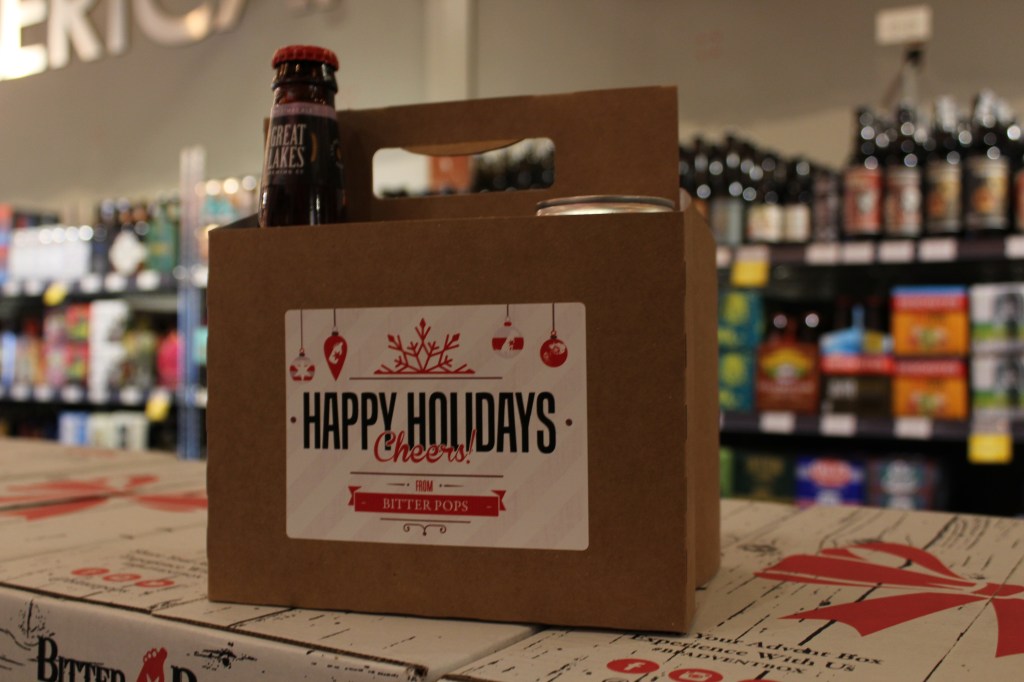 Bitter Pops, 3345 N. Lincoln Ave., Website
Specialty retail liquor store Bitter Pops has a festive holiday-themed six-pack that can be gifted to any beer lovers.
The Santa Six-Pack ($15.99) features a variety of beers, including: Anchor Christmas Ale 2020, Great Lakes Christmas Ale, Revolution Fistmas, Around the Bend Vixen, Goose Island Christmas IPA and Begyle Christmas Ale.
Other available gift items include the store's wide selection of wines, spirits, ciders, growlers and more.
Bitter Pops is open 11 a.m. to 9 p.m. daily and has online ordering for local delivery or in-store pickup. Customers must be 21 or older to place an order. (773) 857-7677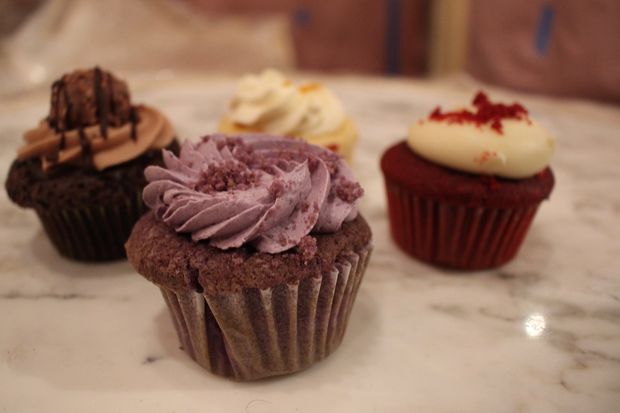 Jennivee's Bakery, 3301 N. Sheffield Ave., Website
At Jennivee's Bakery, a proudly transgender- and Filipino-owned bakery in Lakeview, customers can shop from a variety of cakes by the slice, cupcakes, cookies, brownies and more.
Jenne Vailoces opened the cozy patisserie in early 2017 to showcase traditional American and Filipino cakes and pastries while creating a safe and welcoming space for all customers.
The bakery sells classic cakes by the slice ($8.50) featuring flavors such as purple velvet, tres leches and mango cream, as well as various traditional and specialty cupcakes (prices vary).
Jennivee's is open 4 p.m. to midnight Monday, noon to midnight Tuesday to Friday, 10 a.m. to midnight Saturday and noon to 10 p.m. Sunday. (773) 697-3341
Cake slices and cupcakes can be ordered for pickup or delivery through Grubhub and Postmates. Custom orders must be placed online by emailing James@JenniveesBakery.com for house designs or Gabby@JenniveesBakery.com for custom designs.
Beermiscuous, 2812 N. Lincoln Ave. Website 
Lakeview beer cafe Beermiscious is offering up curated cases of beer this holiday season customized to your gift recipient's tastes. Each case is 10 percent off the retail value. Email orders@Beermiscuous.com with your phone number, two beer likes two beer dislikes, and when you'd like to pick it up.
Starting Thanksgiving weekend, they'll be stocking a new Chicagoland brewery map, too. 
Beermiscuous offers contactless curbside pickup.
Building Blocks Toy Store, 3306 N. Lincoln Ave. in Lakeview, 2071 N. Clybourn Ave. in Lincoln Park Website
For anyone who needs some more playtime in their lives, Building Blocks Toy Store has a plethora of toys to keep you or your friends, no matter their age, occupied this winter. The store sells toys, books, games, puzzles, crafts, trucks, dolls and more. 
Owner Katherine Nguyen created an online holiday gift guide and is offering a personal shopping service called The Holiday Express to help with your gift list, complete with wrapping and tagging gifts and delivering them in Chicago.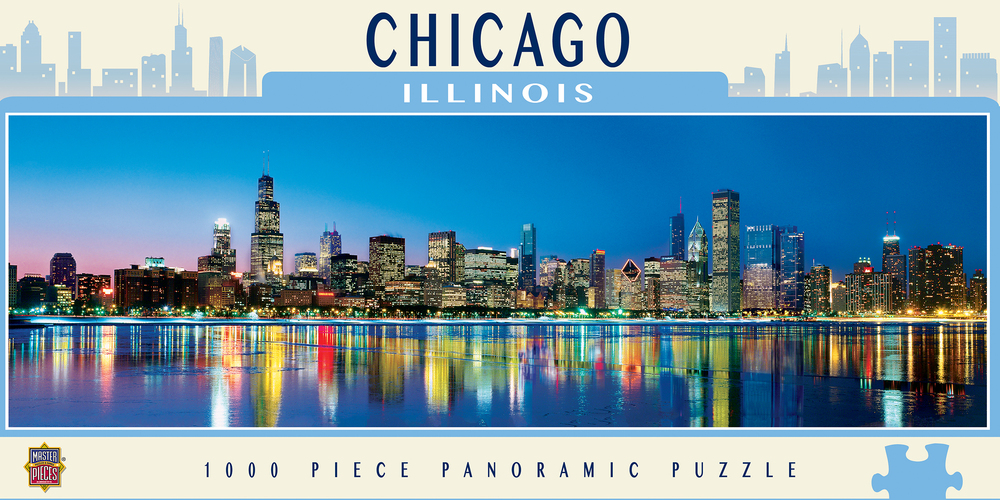 A holiday gift she recommends in the Chicago Puzzle ($20), a 1000-piece puzzle to test your knowledge of the city's skyline, as well as the Bounce Battle Game ($25), a bouncy ball game to play 3D Tic-Tac-Toe, Nine Cup, Alphabet Soup and others.
The toy shop offers curbside pick up, $5 local Chicago delivery and shipping services.
Indigo & Violet Studio, 1411 W. Irving Park Rd., Website
Indigo & Violet was founded in 2017 and hosts craft workshops and art parties. In-studio events are halted because of the coronavirus pandemic but their staff still is teaching workshops virtually that can make fun gifts themselves, or help you create a fun gift for someone else.
Owner Leigh Hardy recommends their upcoming virtual winter wreath workshop, in partnership with Vivant Gardening Services in Ravenswood. The event is Dec. 9 and costs $80, materials included for local pickup and delivery. More info here. Macrame and watercolor workshops also are being taught in December.
Gift cards for their workshops also are available and are 10 percent off until Dec. 31.
Indigo & Violet Studio is open by appointment only. Request tour or event consultation here. Email leigh@indigoandvioletstudio.com for more info.
The Guild, 3726 N. Southport, Website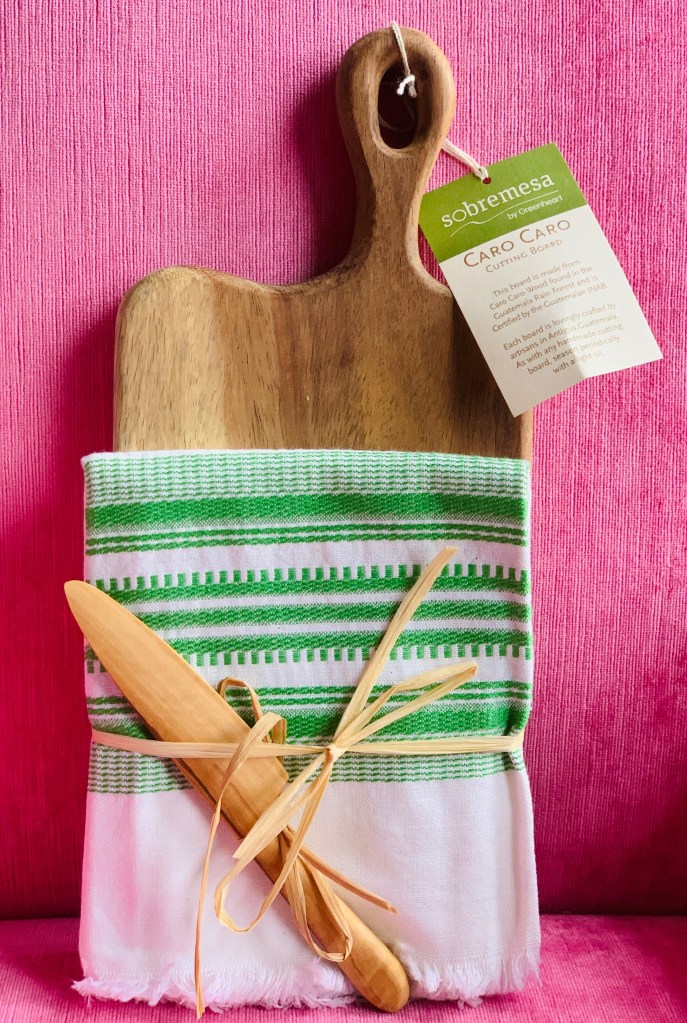 The Guild, which opened in February of this year, is a woman-run variety shop for the conscious shopper looking for curated women's, men's and children's fashion and accessories. It also has a ton of art, wellness, and home products made with sustainable, fair trade, artisanal and charitable practices. 
"We offer high-end products at affordable prices, with a focus on unique grab and go gifts — perfect for any occasion," wrote owners Laura McMahon and Emily Vaughn Janson.
Some gifts they recommend for the holiday season are the Say Cheese Set ($61), a  fair trade olive wood cheese board and knife that comes with a handmade dish towel from Guatemala, and the Charming Soap Set ($24), a set of three fair trade shea butter soap from France region of Provence.
The shop offers curbside pickup and free delivery in Lakeview, or delivery at a cost to other areas of the city.
Bras Galore , 3148 N Lincoln Ave, Website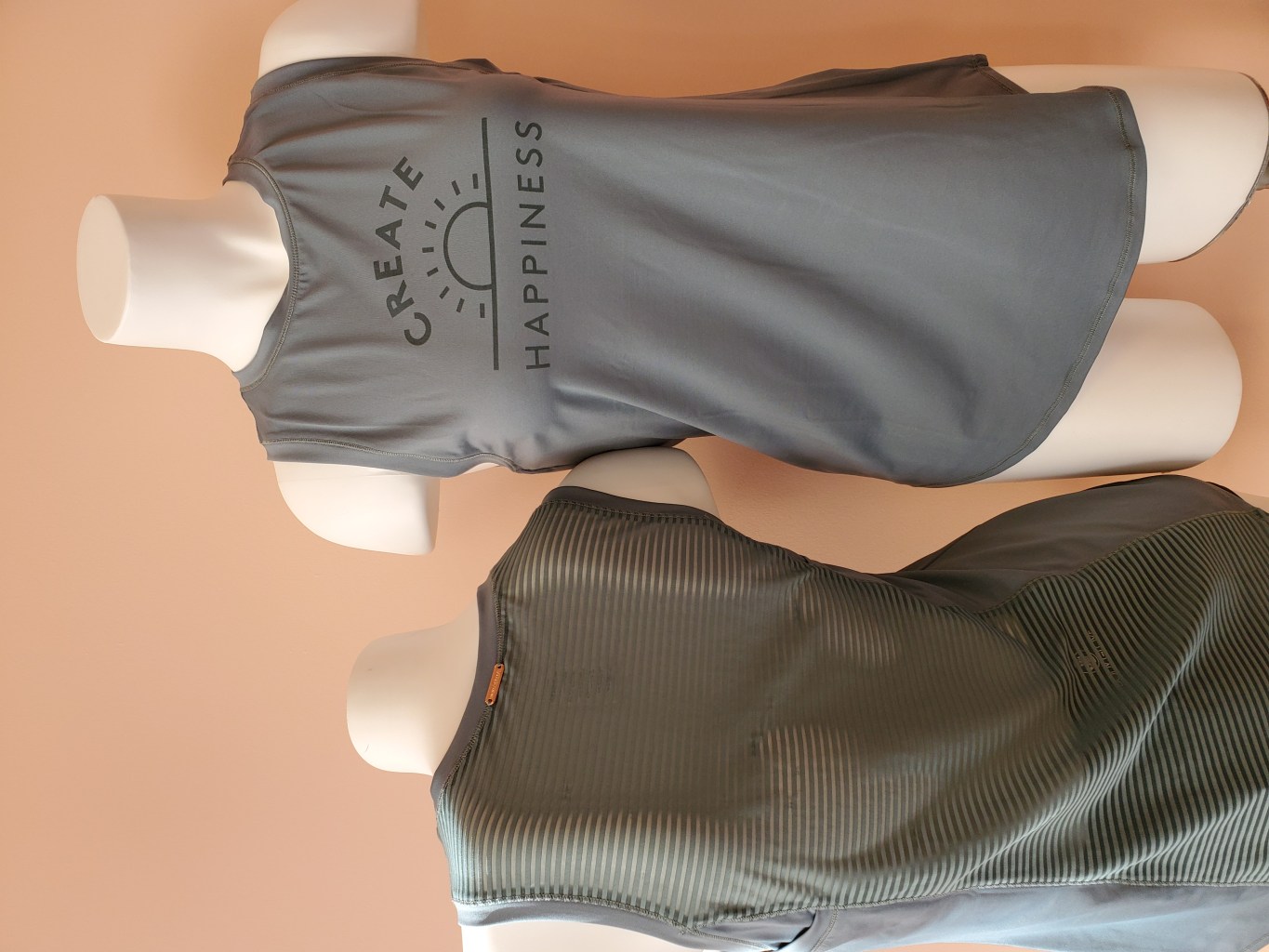 With more than 12,000 bras in stock, Bras Galore in Lakeview specializes in helping women find the most comfortable undergarments. They have the largest selection and size range of bras in Chicago carrying cups A-T.
Gifts available at the shop include a super-soft PJ set in navy available in sizes small to 4x for $84.99 and a Create Happiness activewear tank made of recycled materials in sizes extra-small to large for $49.99.
Bras Galore offers curbside pickup.
Lincoln Park
Art Effect, 934 W. Armitage Ave., Website
Shoppers are likely to find a holiday gift for anyone at boutique general store Art Effect.
"We pride ourselves on having something for everyone at every price point," said Esther Fishman, who opened the Lincoln Park business in 1984.
"We have everything you could gift, like candles and diffusers, things for bath and body, puzzles, games, sweaters and more," she said.
Possible holiday gifts might include Art Effect's pastel-colored Lolli candles ($25), which come in scents like ocean rose, pink opal or sandalwood, or a vintage puzzle set inspired by the Cavallini Papers & Co. archives ($22).
Fishman said the store has been "taking it day by day" since the pandemic first hit several months ago, but support from neighbors keeps Art Effect going.
"Every day is different and we're just trying to figure it out," Fishman said. "That's what every small business is trying to do, and people shopping small and local is what's going to help."
Art Effect is open Monday to Thursday, 11 a.m. to 6 p.m., Friday, 11 a.m. to 5 p.m., Saturday, 10 a.m. to 5 p.m., and Sunday, 12 p.m. to 5 p.m. (773) 929-3600
Orders can be placed online for pickup and delivery.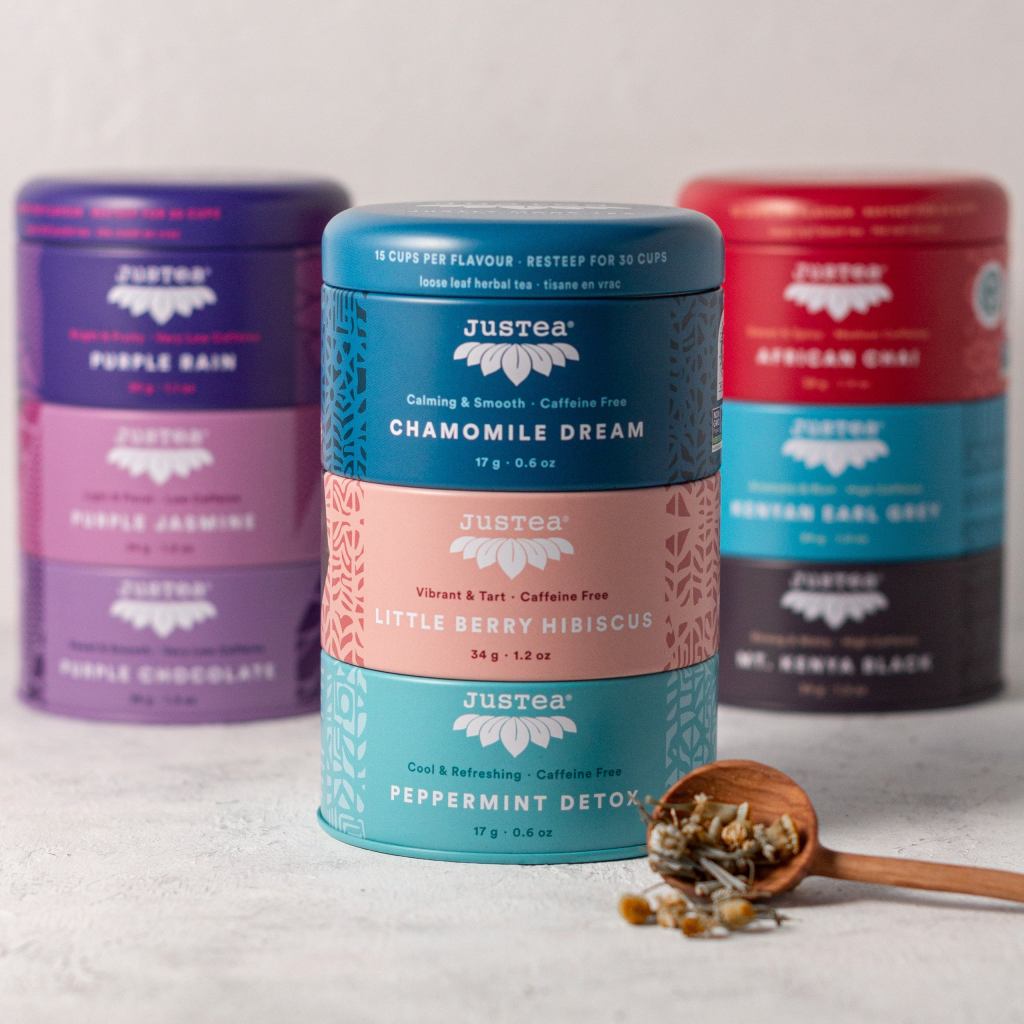 Chicago Fair Trade Pop Up Shop, 2717 N. Clark Street, Website
This is the seventh annual pop-up shop run by non-profit Chicago Fair Trade, and features more than two dozen local vendors selling fair trade products from over 30 countries. Every item is handcrafted and supports living wages, environmental sustainability, and community development, according to executive director Katherine Bissell Cordova.
Some holiday offerings this year include the Justea Herbal Tea Trio Tin with a spoon ($19), and various styles of alpaca socks made in Ecuador ($19.99 to $24.99).
Gift cards also are available.
The pop up shop is open 11 a.m. to 6 p.m Tuesday to Sunday through Nov. 30;
11 a.m to 7 p.m Tuesday to Saturday, and 11 a.m. to 6 p.m. Sunday through December. Curbside pickup and shipping are available, as are virtual shopping appointments with shopping assistants.

Created by Collette, Online shop
Collette Dudeck had planned on selling her vegan-based candles and soap bars at the Lincoln Park ZooLights festival this year, but the craft show part of the event was canceled by the coronavirus pandemic.
The ZooLights festival will go on with capacity limits and face covering mandates, but Dudeck and other artisans will be selling products from home this holiday season.
"I had just started doing craft shows in February and only been to three before the pandemic shut everything down," Dudeck said. "Without ZooLights and those other shows, it's been more difficult, but I'm doing lots of online marketing."
Dudeck's handmade soaps are plant-based and come in designs like gingerbread men ($10) or candy canes ($7). Her candles are made using a soy and coconut wax blend, including holiday scents like pomegranate bitters, gin and cypress, gingerbread and Fraser fir ($15/candle).
"When you shop through Amazon or a big box store, you're not getting this quality of handmade artisanal products," Dudeck said. "If you shop from smaller artisans, you'll know that your $25 purchase will go a lot further for that person than it would at a big store."
Items can be ordered for delivery on Created by Collette's website.
Monica and Andy, 2052 N. Halsted St., Website
Anyone shopping for newborns will find a wide selection of soft, organic baby blankets and clothes at Monica and Andy.
Monica Royer opened the store after having her daughter and realizing how difficult it was to find products that are soft, organic and eco-friendly, according to the store's website.
Royer's store makes that search easy this holiday season with its Essential Baby Bundle ($86) that includes two pairs of long-sleeve Jack-and-Jill bodysuits and one-piece onesies.
Monica and Andy is open 12pm – 5pm Monday to Wednesday, and 10am – 5pm Thursday to Sunday.
Items can be ordered for delivery on Monica and Andy's website. Curbside pickup, same day delivery, one day delivery to the Chicagoland area and virtual 1:1 appointments are available. Call (312) 600-8530 or email chicago@monicaandandy.com to schedule.
*play, 2462 N Lincoln Ave, Website
Owner Ann Kienzle describes herself as a child who loved "Green Eggs and Ham" and Barbie dolls, and asked for an Easy Bake Oven for Christmas every year. As an adult, she got a job at a bank -— until she heard a local toy store was hiring.
That career shift eventually birthed *play, a children's toy and book store with locations in Lincoln Park, Logan Square and Andersonville. Their online store offers an array of toys from active and outdoor, to development and learning. Some offerings include Legos and Magna-Tiles for the builders ($54.99), CTA model trains ($17.99), and a candy-making kit ($24.99).
You also can purchase gift cards.
*play is open every day from 10 a.m. to 4 p.m. In-store shopping is limited to five people, including children, and masks are required for all shoppers over age 2.
*play also offers call-ahead ordering, free local delivery and 30-minute personal shopping sessions where staffers can help guide you through available inventory. 773-799-8038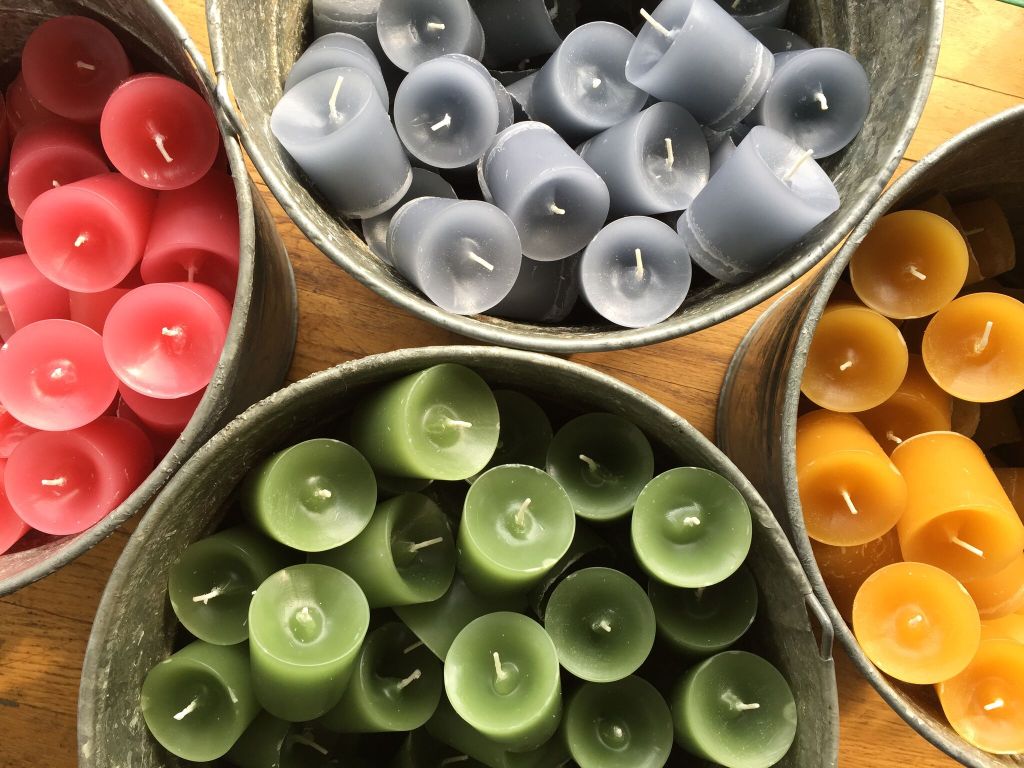 Waxman Candles, 3044 N. Lincoln Ave., Website
Waxman Candles is a longtime family-run business specializing in high-quality candles made from paraffin, bees wax and soy wax. Local faves include the Fragrances of Chicago Votive box with 10 candles and a votive glass ($32) and the Waxman beer glass candle ($24).
If you want to try your hand at making your own candles -— like founder Bob Werts did when he launched the company in the 1970s -— there are kits to make paraffin candles and soy candles, both including wax, jars, wicks, dye, fragrance and instructions ($35 each).
Waxman Candles is open Saturday to Thursday, 11 a.m. to 4 p.m., and Friday, 11 a.m. to 6 p.m. (773) 929-3000. Face masks are required for in-store shopping. You also can call ahead to arrange curbside pickup. Free shipping is offered for orders over $50.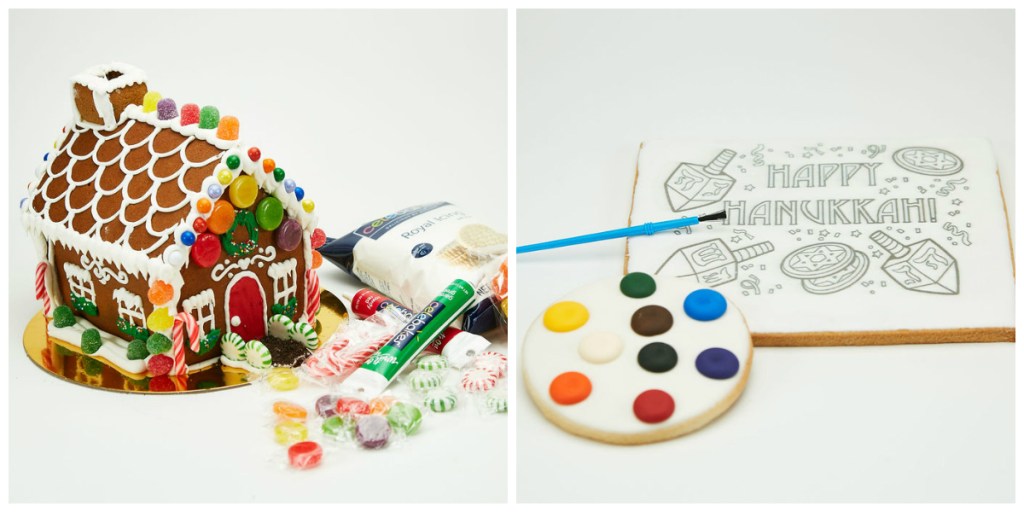 Vanille Patisserie, 2108 N. Clark St., Website
Lincoln Park bakery Vanille Patisserie has a selection of potential holiday gifts, ranging from movie night packages ($29.95) to at-home kits for gingerbread houses ($47) or cookie decorating ($14.95).
"A lot of families are looking for creative things to do to keep their kids busy at home, and Vanille has a lot activities for them," said Kim Schilf, president of the Lincoln Park Chamber of Commerce.
Vanille has also partnered with I Grow Chicago to donate one pie to an Englewood family for every 10 pies sold ($40–$100).
Vanille is open Monday to Thursday, 8 a.m. to 7 p.m., and Friday and Saturday, 8 a.m. to 8 p.m. (773) 868-4574
Orders can be placed on the Vanille website for in-store pickup or delivery.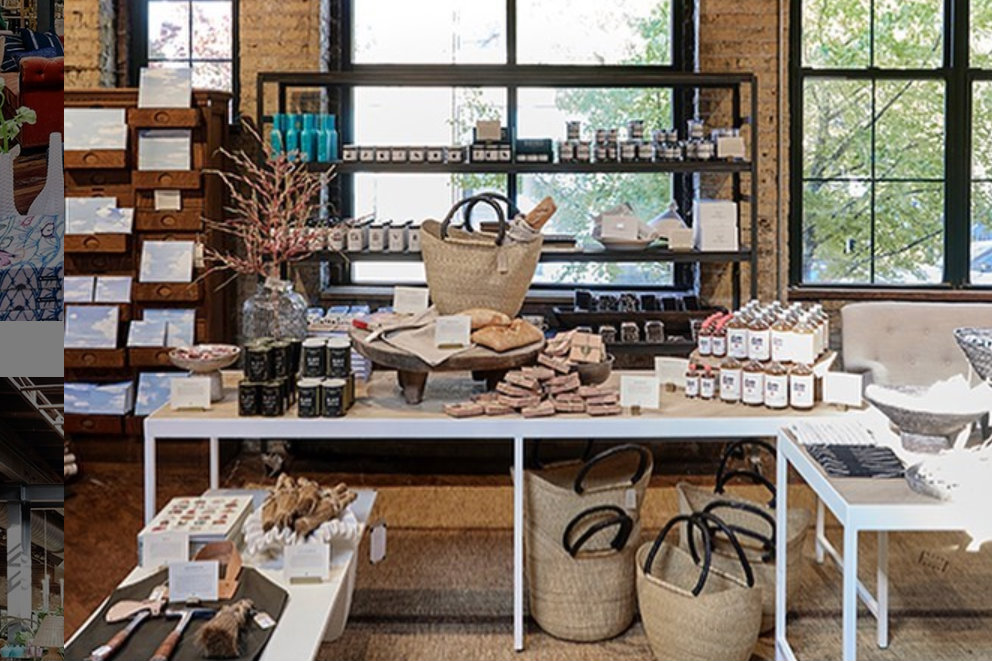 Jayson Home, 1885 N. Clybourn Ave., Website
For over two decades, Jayson Home has scoured the globe in search of modern and vintage furnishings and accessories designed to inspire the wide breadth of our fellow Chicagoans, said owner Jay Goltz. 
For gifts, his team recommends the fair trade Amma Bag ($85), a perfect picnic or market tote made with elephant grass and handwoven in the Bolgatanga region of Ghana by local craftswomen Another stylish option is the glass Avocado Vase ($54).
Jayson Home offers curbside pick up and free shipping on orders over $75.
Jake Wittich is a Report for America corps member covering Lakeview, Lincoln Park and LGBTQ communities across the city for Block Club Chicago.
Subscribe to Block Club Chicago. Every dime we make funds reporting from Chicago's neighborhoods.
Already subscribe? Click here to support Block Club with a tax-deductible donation.