HYDE PARK — More than ever, small businesses in Hyde Park, Woodlawn and South Shore will need your support this holiday season.
Shops along 53rd Street, branded as "Downtown Hyde Park," have been hit hard in the coronavirus pandemic. Vanille and Dearborn Denim are among the casualties, having closed in March and September. Others such as pan-African art gallery Kilimanjaro International are just barely hanging on.
This holiday shopping season offers a chance for these small shops to continue surviving — if they can draw in enough customers, Kilimanjaro co-owner Sister Rose said.
"What we need is [shoppers to] do the marketing for us" through word of mouth, Rose said. "It's very important if they can entice people to support us."
Powell's Books, a bit further south on 57th Street, has shifted entirely to an online model and may rely on its wholesaling operation to "carry retail for a while, if necessary," manager Alex Wolfe said.
Coronavirus has forced people into "some real economic crunches, and I don't know where book-buying fits into that," Wolfe said. However, he is "optimistic" the store will survive the pandemic slowdown.
Though the business districts in Woodlawn and South Shore aren't quite as expansive as Hyde Park's, creatives and creative spaces abound.
Read on for some suggestions on neighborhood businesses you can support during your holiday shopping.
If you want your local shop to be featured, please fill out the Google form at the bottom of this page. We'll gladly add it to our list.
Hyde Park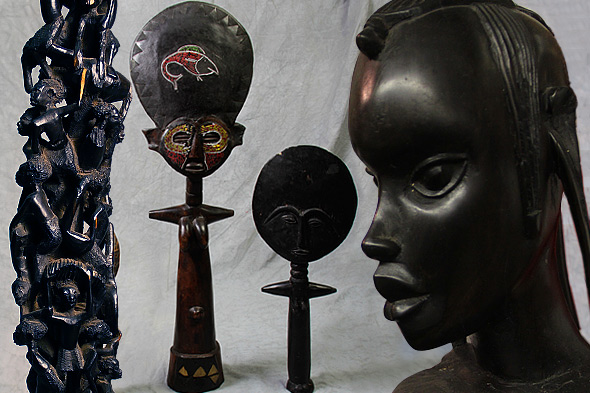 Kilimanjaro International, 1305 E. 53rd St., Website
This fine art, jewelry and home goods store has quite a tagline: "If we can't find it, we'll make it. If we can't make it, then you don't need it!"
Goods currently in stock are primarily made by Tanzanian, Kenyan, Ghanian and Liberian artists, sid co-owner Rose. Indigenous masks and statues are included in the store's holiday sale, with prices cut 20 to 30 percent.
Natural whipped shea butter and pure black soaps "are the best things" for holiday gifts, Rose said. To protect against coronavirus, the store also offers face masks with prints to match your handcrafted head wrap or kufi.
Curbside pickup available noon-7 p.m. daily. Call 773-324-4860 to inquire about what's in stock or arrange a virtual tour of the store's collection.
Powell's Books, 1501 E. 57th St., Website
Before the pandemic, Powell's wouldn't advertise its in-store inventory on its website, manager Wolfe said. But since the bookstore stopped offering in-person service, its entire collection is for sale online.
"It's not the same as being in person, but it's better than nothing," Wolfe said.
Wolfe recommends two books by political scientist and former University of Chicago faculty member Danielle Allen: "Our Declaration" ($5.20) and "Cuz: The Life and Times of Michael A." ($4.40), which have sold well through the pandemic.
To place a curbside pickup or delivery order, search for a book on the Powell's Books website. For pickup, call the store at 773-955-7780 9 a.m-3 p.m. Monday-Saturday. You can also email your request and phone number to hydepark@powellschicago.com.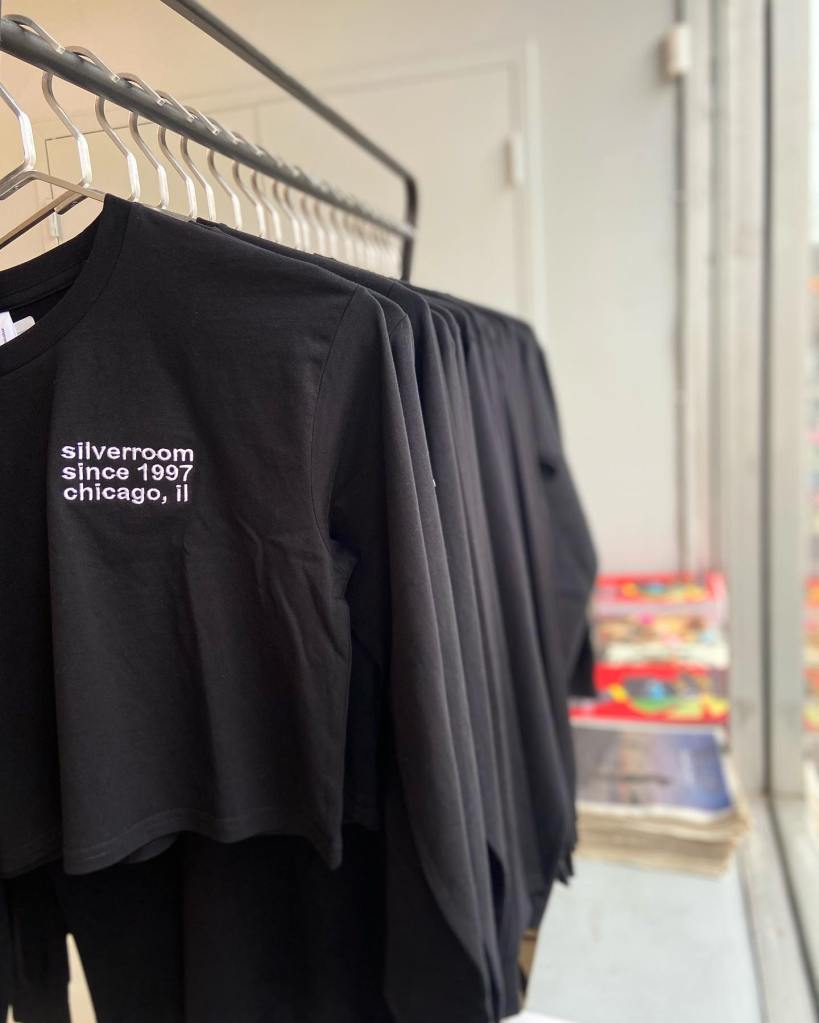 The Silver Room, 1506 E. 53rd St., Website
The Silver Room Block Party' one of the countless celebrations coronavirus snatched from us this summer, needs no introduction. The all-purpose store that puts on the annual bash is also a Hyde Park gem, featuring locally-made clothing and crafts.
Themed collections allow one-stop shopping for Black Lives Matter apparel, Chicago-focused merchandise such as a Lorraine Hansberry magnet ($6) and books by local Black authors, such as Mikki Kendall's "Hood Feminism" in hardcover ($26).
T-shirts, fragrances, mugs, books and loads of other stocking stuffers are available, including pins of Bronzeville's own Minnie Riperton and the iconic Chicago Theatre sign by local accessory makers Reformed School ($12 each).
Gift cards are also available if there are simply too many options to choose from for your loved one. The store offers a virtual reality tour of its Hyde Park storefront for online shoppers.
For online shopping with delivery options, go to the Silver Room's website. In-store shopping requires masks, social distancing and temperature checks, and hand sanitizer is provided.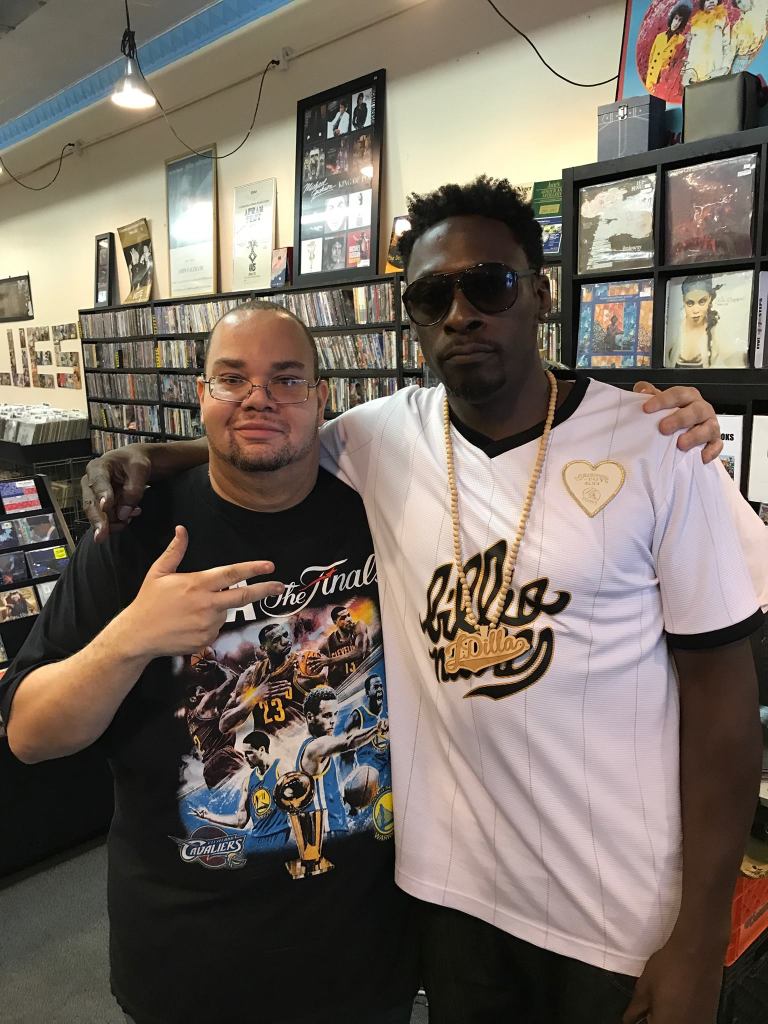 Hyde Park Records, 1377 E. 53rd St., Facebook page
Hyde Park's record store specializes in "dusty" records of various prices — soul, blues, gospel and jazz records prized by crate-diggers looking to unearth a diamond in the rough and rap producers looking for a creative sample.
The store also offers new pressings — such as the September reissue of Prince's "Sign o' the Times" — and band merch such as pins and posters. CDs, DVDs and other vintage media formats are available for purchase as well.
Hyde Park Records was one of rapper Vic Mensa's favorite teenage hangouts, according to the Chicago Reader.
Hyde Park Records is open 11 a.m.–8 p.m. daily at its 53rd Street storefront.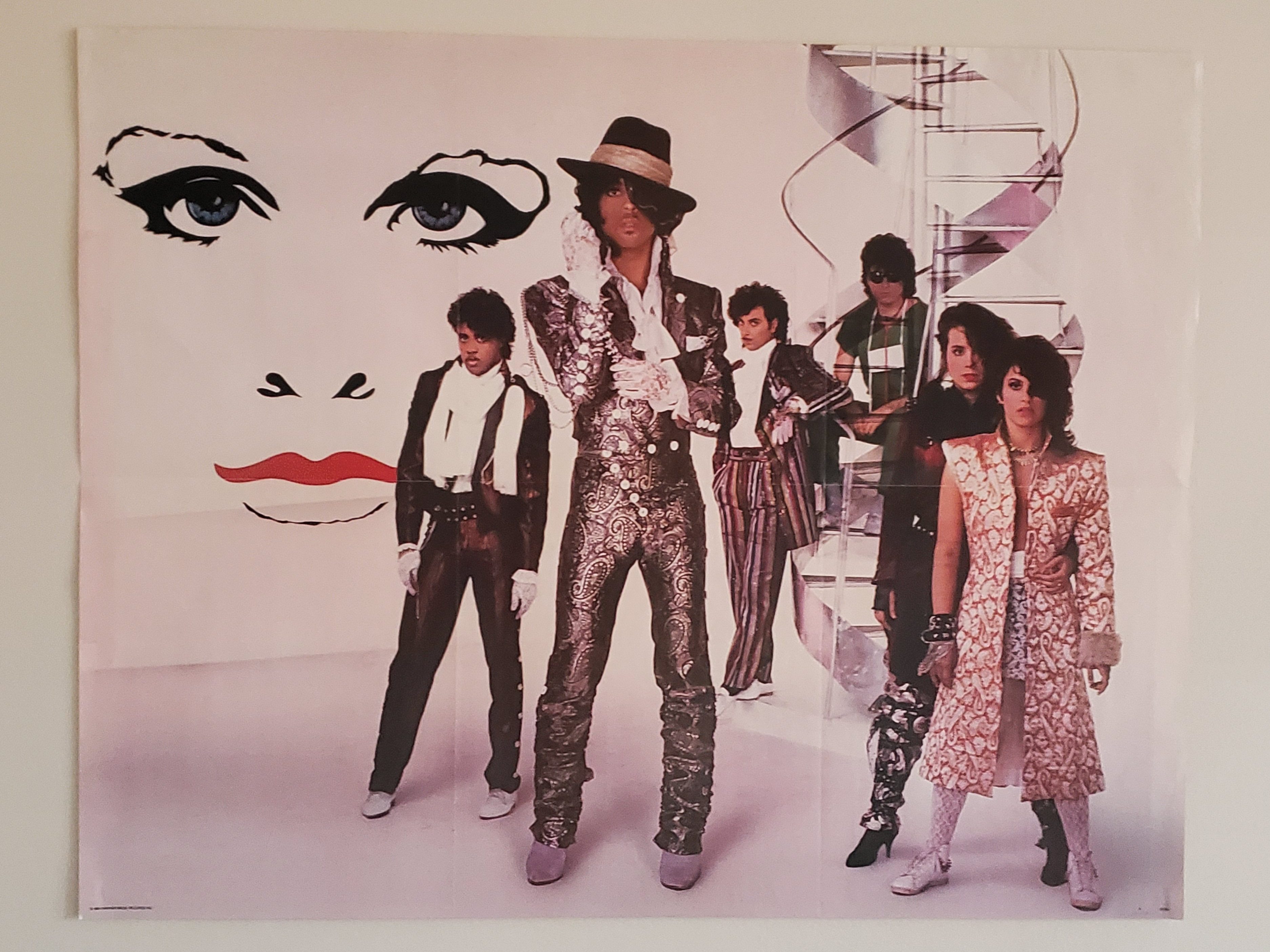 Woodlawn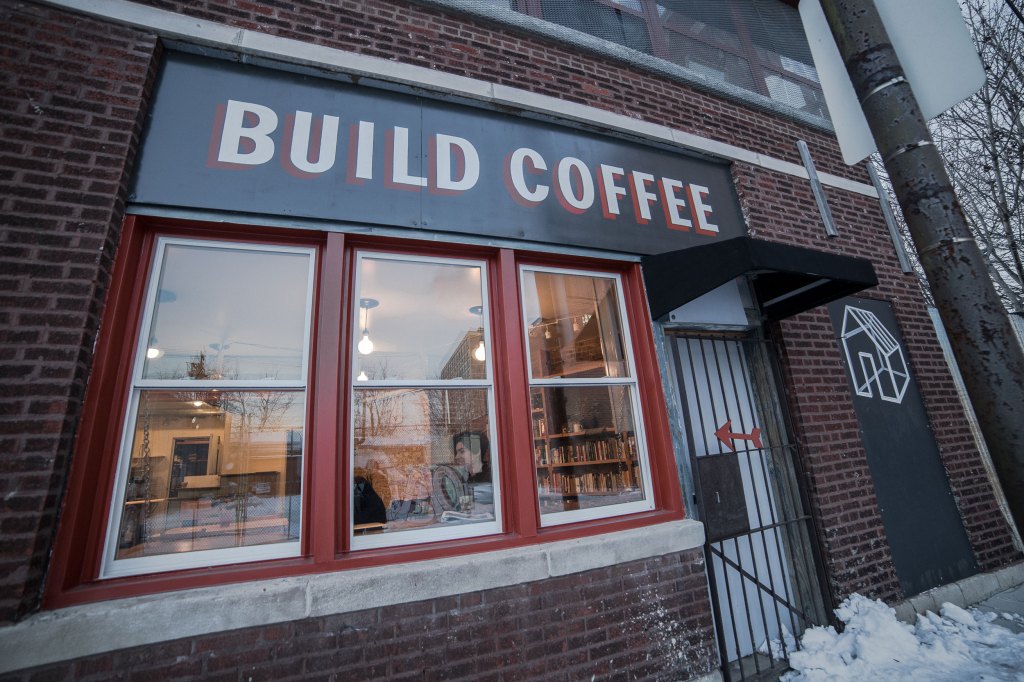 Build Coffee, 6100 S. Blackstone Ave., Website
It is a terrible idea to mail cups of brewed coffee, buttered bagels or light lunches to your family and friends. Luckily, you can support Build Coffee, the Experimental Station's resident café, in other ways. (And, of course, gift cards are available online.)
Filling in for the People's Bookshelf — Build's in-house bookstore — is an online platform through Bookshop. A portion of funds from each book on the site go directly to Build, and curated lists from Experimental Station neighbors including South Side Weekly, the Invisible Institute and Blackstone Bikes are available.
If you're looking to treat yourself or wake up your groggy roommate with caffeine, Build's take-out coffee and food menus are still an option. Coffee beans, books and bread are also available for pickup Saturdays.
Merchandise like enamel pins ($6), crewnecks ($35) and travel mugs ($30) allow you to support the store for longer than the 15 minutes it takes to down a latte.
Build Coffee is open 8 a.m.–3 p.m. Wednesday–Friday and 9 a.m.–2 p.m. Saturday-Sunday. Merchandise can be picked up at the café or shipped to your door.
South Shore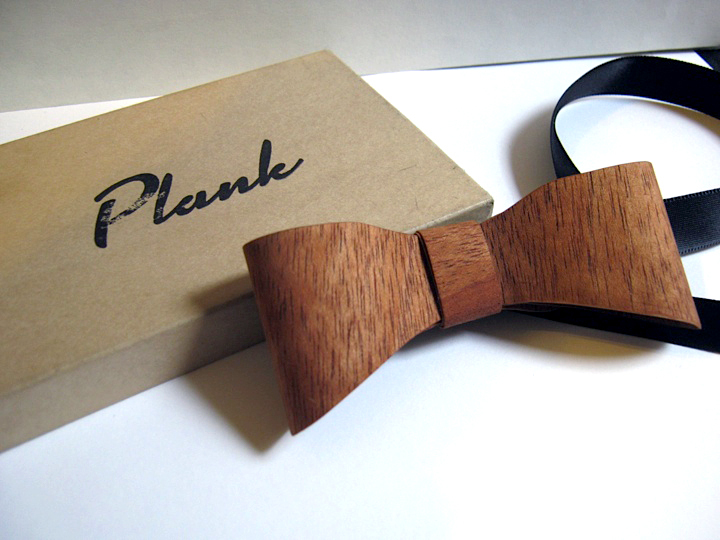 Plank, Online store
Plank, one of South Shore designer Norman Teague's numerous creative projects, offers handmade bowties ($65–$100) created using found materials and objects.
Plank designs are all named after Chicago streets, from the wooden, leather-covered Goethe to the walnut-veneer Justine and Logan.
A 2019 3Arts award recipient, Teague's work was acquired for the Art Institute of Chicago's permanent collection, and he is a member of the exhibition design team for the planned Obama Presidential Center.
Plank's Fall Collection of bowties are available for purchase and delivery online through Paypal.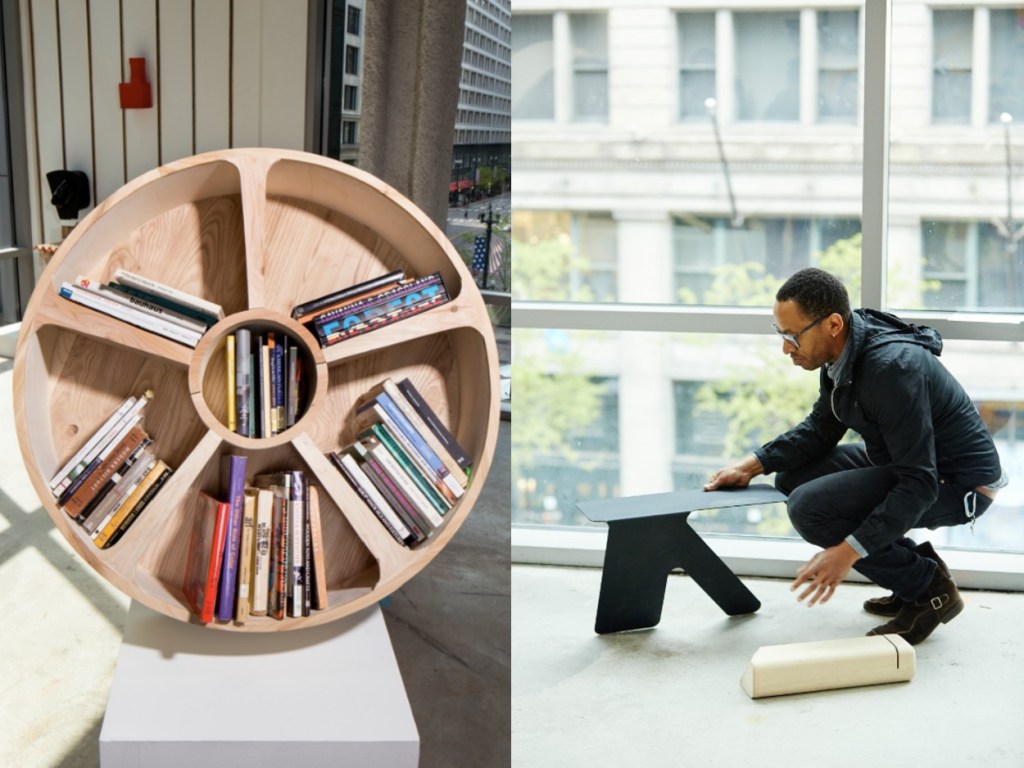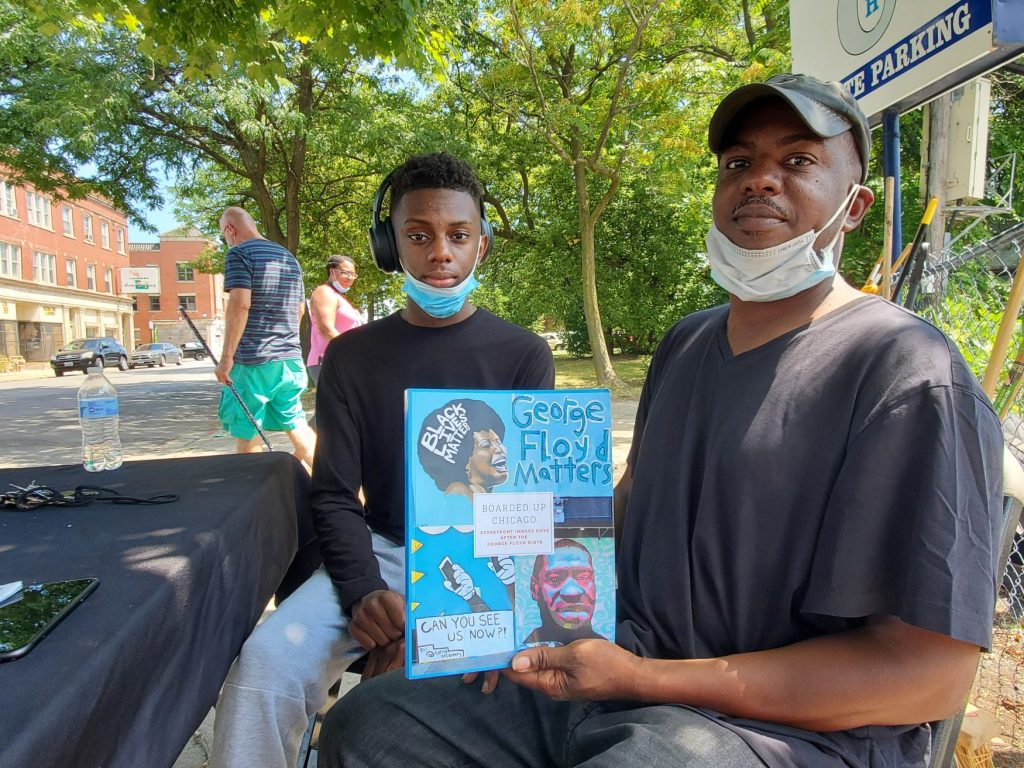 Boarded Up Chicago, Online store
We're cheating a bit with this one, with Amazon making an appearance on this guide to support local businesses. But trust us, your money will directly support a Chicago family, even if Jeff Bezos stands to benefit, too.
Father and son Chris and Zachary Slaughter had a unique bonding experience this summer, traveling the city and photographing protest art that popped up after Minneapolis police officers brutally killed George Floyd.
Their resulting book, "Boarded Up Chicago" ($49.99), amplifies "the voices [needed] to persevere through the rough times," 14-year-old Zachary said.
For four days in mid-June, Chris said he drove his son to capture pieces "as far north as Foster, as far south as The Hundreds, as far west as Pulaski and all the way to the lakefront."
Royalties from the book will support Zachary's burgeoning career in photography. The camera with which he took photos for the book was paid for with his eighth-grade graduation money.
"Boarded Up Chicago: Storefront Images Days After the George Floyd Riots" is available on Amazon.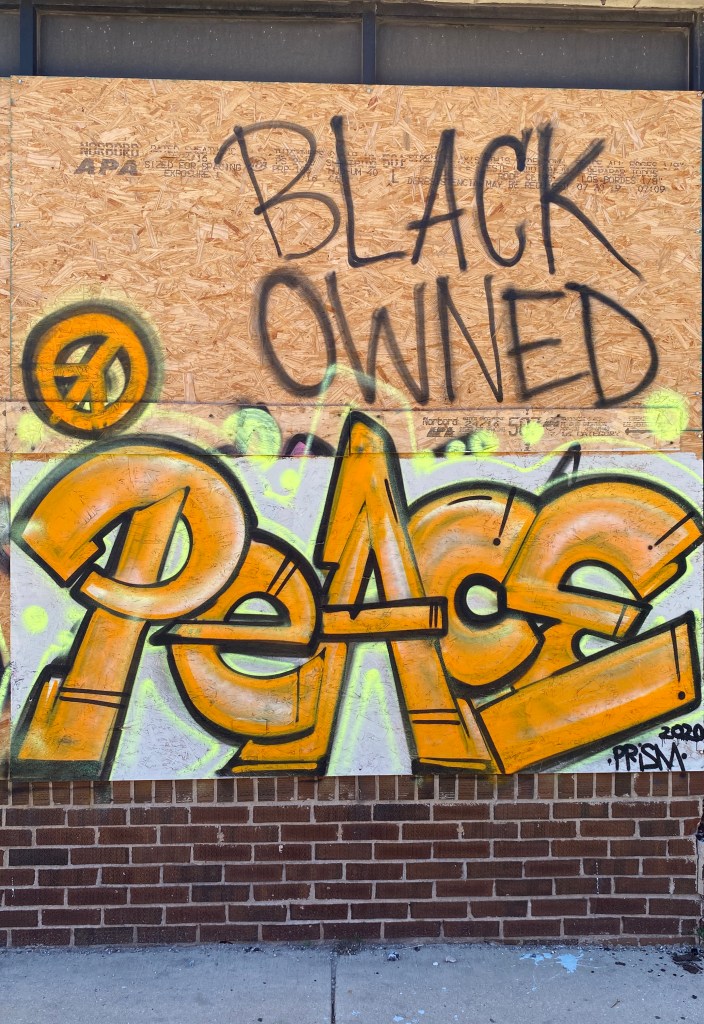 Subscribe to Block Club Chicago. Every dime we make funds reporting from Chicago's neighborhoods.
Already subscribe? Click here to support Block Club with a tax-deductible donation.