CHICAGO — One of the few bright spots of this coronavirus pandemic is the way it has motivated neighbors to look out for each other by participating in mutual aid efforts.
We've rounded up more than 20 neighborhood initiatives across Chicago that have provided food, protective equipment, money and other support to people in need over the past eight months.
This list is not exhaustive — there are so many resources and networks meeting neighbors' needs, it doesn't even highlight all the efforts we've covered with Block Club.
If you know of any other initativess not previously covered in Block Club or would like to share updates on efforts we have written about, email us at newsroom@blockclubchi.org.
If you have coronavirus questions or are seeking resources in your area, you can also text or call our hotline at 312-248-4876 or email us at coronavirus@blockclubchi.org. The hotline is open 9 a.m.–5 p.m. Monday-Friday. Spanish assistance is available 11 a.m.–4 p.m. Tuesday-Friday.
Some options for receiving or providing help:
The American Indian Center offers food boxes to its members and Albany Park neighbors who are suffering from food insecurity 2-4 p.m. Fridays at 3401 W. Ainslie Ave. You can read our story about the food distribution program here. To donate, contact volunteer coordinator Molly Hunt at Molly@aicchicago.org. The center needs canned food and other pantry items that are shelf-stable.
Asian Youth Services was founded to assist refugee families fleeing from genocide, war and oppression in Southeast Asia. Tutors with the organization launched a GoFundMe to raise money for operational costs and food distribution efforts in Albany Park. You can read our story about the organization's donation drive here. To donate supplies, call 773-517-8525 or email asianyouthservices@gmail.com.
Avondale Mutual Aid provides various services, including a bi-weekly pop-up for free groceries at St. Nicolai Church, 3000 N. Kedzie Ave. Their primary priority is assisting people who are undocumented, elderly, sick, disabled, quarantined, without income, members of indigenous communities, LGBTQ and people of color. They also are planning various holiday gift drives.
If you need help with groceries, rent, clothing and other essentials, you can contact them through this form or call (708) 620-7941. Avondale neighbors wanting to volunteer can fill out this form.
For more information, visit their website, Facebook, or Instagram.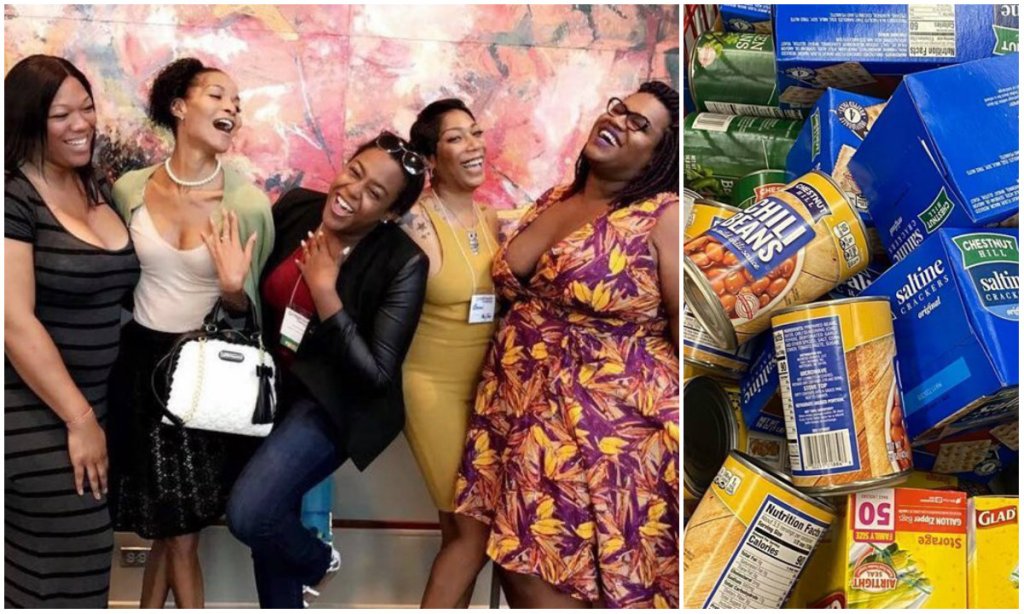 Brave Space Alliance is the city's only Black- and trans-led LGBTQ center. Located in Hyde Park, the center recently organized a coat drive; hosts a crisis pantry prioritizing Black and Indigenous, LGBTQ+, immunocompromised, and/or disabled people in need of food assistance; and is accepting donations for its gender-affirming makeup room. You can read our story about the center's programming and building fund here. You can donate to the center here.
Bronzeville/Kenwood Mutual Aid is a South Side distribution hub centered in Black and Indigenous traditions that say "we're all intrinsically bound together," one organizer said. Food, herbs, alternative medicine and more are available through the network and Sacred Keepers Reciprocity Hub. You can read our story about the effort here. You can request aid from, get involved with and donate to the Bronzeville network here. Availability for the Reciprocity Hub is subject to change, so those in need should check the mutual aid Facebook page and Sacred Keepers' website for updates.
Feeding Chicago Families, formerly known as Feeding South Shore, will feed 3,000 South Side families through a weekly distribution that ends Dec. 18. The grassroots group partners with South Side schools, a South Shore shelter and La Rabida Children's Hospital to identify families that need help. You can read our story about the effort here. You can contact organizer Amena Karim at amenakarim932@gmail.com to donate.
Greater Chicago Food Depository has supplied pop-up food pantries on the South and West sides throughout the pandemic, from South Shore to Bronzeville to Little Village. Though the organization isn't technically a form of mutual aid, many neighborhood initiatives would not be as expansive without its work. You can read about the pop-up distributions here. You can donate to the depository here.
Healthy Hot Free Meals is a West Garfield Park startup restaurant that only serves free meals. The grassroots effort was launched by a local businessman and feeds about 600 people daily. You can read our story about the effort here. You can donate to support the startup here. 
The Hyde Park resource network, founded by Laura Staley, was one of the first mutual aid resources to pop up in Hyde Park at the beginning of the pandemic. The simple, form-based resource connects residents in need with volunteers willing to execute the services needed. In June, Staley's family pledged to match up to $5,000 in donations to support requests made through the network. You can read more about the network's summer expansion here. To request assistance, you can fill out the network's Google form. Priority will be given to Kenwood, Hyde Park, Woodlawn and South Shore residents.
The Lakeview Pantry, founded by Jo Bolger 50 years ago to combat inequity in the neighborhood, is seeing record-breaking requests for assistance this year. You can read our story about the Pantry's history and ongoing efforts here. You can donate to support Lakeview Pantry here.
Lincoln Square Ravenswood Mutual Aid collects food and supplies for Far Northwest Side residents and to help other mutual aid groups across Chicago meet their needs. You can read our story on the network here. Donations are accepted 5–7 p.m. Fridays at Ravenswood Fellowship United Methodist Church, 4511 N. Hermitage Ave. Donations should be brought to the donation table behind the church, accessible by entering on the south end of the alley off Sunnyside Avenue. Find out more at our website.
Logan Square Mutual Aid is the neighborhood-specific wing of a citywide mutual aid effort, offering resources and information to help neighbors in need through the pandemic. A list of available resources is updated on the network's website. You can read our story on the network here. You can request help or provide donations here.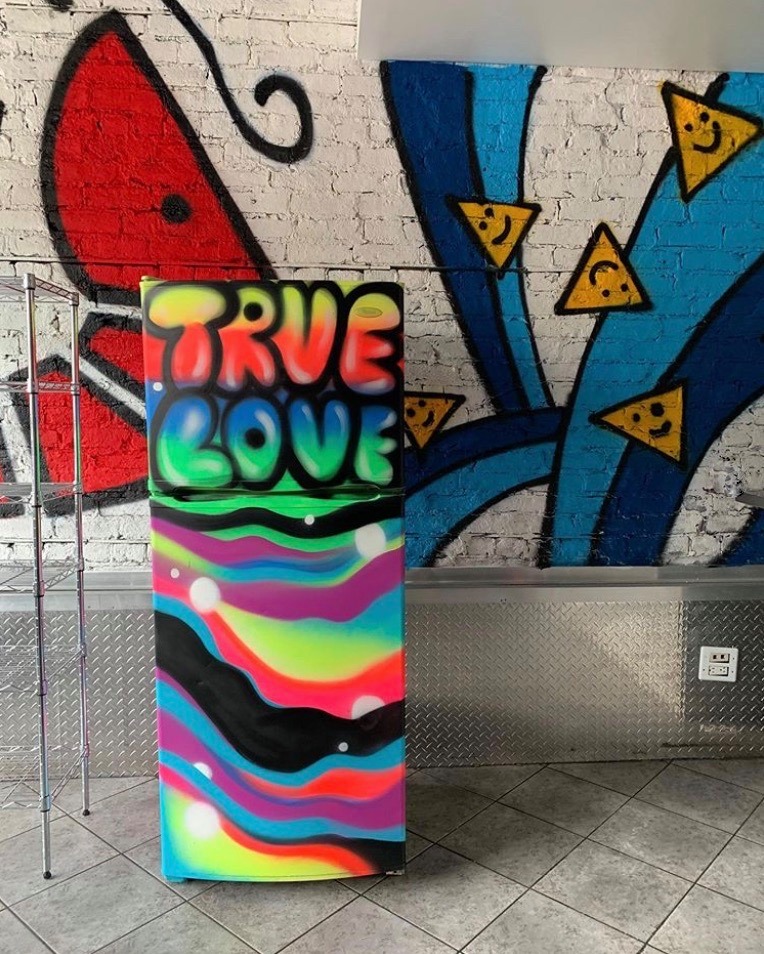 The Love Fridge is an innovative grassroots project to provide free produce on the South and West sides. Thanks to partnerships with farms, local groups and residents, the fridges are regularly restocked with food that anyone can take. You can read our story about the South Side fridges here and a West Side fridge here. You can reach the organizers here.
Molasses is a collective of Black transgender artists supporting fellow Black trans people. Members and donors contribute to services like direct monetary aid and self-defense classes. You can read our story about the collective's efforts here. You can support Molasses' efforts by donating to its mutual aid fund.
The Pilsen Social Health Initiative, formerly known as the Pilsen Food Pantry, started as a grassroots food pantry and has expanded its services to include a thrift store and an on-site social worker to help families apply for assistance programs. You can read our story about its expansion here. You can donate to support the initiative here.
The Puerto Rican Agenda and the Puerto Rican Cultural Center are Humboldt Park organizations that united to deliver authentic Puerto Rican lunches to neighborhood households seven days a week. You can read our story about their partnership here. You can visit the cultural center's website here and the nonprofit Agenda's website here.
The Resident Association of Greater Englewood (R.A.G.E.) is providing emergency food and basic supplies to neighbors impacted by the coronavirus. Last we heard, they were distributing more than one-and-a-half tons of groceries and supplies to Englewood families every week. You can read our story about their effort early on in the pandemic here. You can donate to them here.
Roscoe Village-North Center Mutual Aid works with other mutual aid networks on the Northwest Side to provide food, diapers, and more to people in the neighborhood and surrounding areas. If you're looking for help or want to help, fill out their form or join their Facebook group.
Stone Temple Missionary Baptist Church in North Lawndale hosts a free soup night Monday afternoons. The program launched last week, with 150 people receiving soup on the first day. You can read our story about the soup program here. You can reach the church at 773-762-0013.
UChicago Mutual Aid is a Facebook hub for aid efforts that started off as a resource tailored to University of Chicago students. It has expanded into a public resource for South Side residents. You can read our story about how the group was organized and its initial efforts here. You can post resources like food giveaways and donation drives on the group's page.
We Got Us, led by Pilsen-based Healthy Hood and a coalition of organizers from across the city, has delivered care packages with food and protective equipment to South and West side families throughout the pandemic. Founder Tanya Lozano said in a recent interview they've sustained 500 families for months. You can read our story about the effort here. You can donate to support Healthy Hood here.
Wicker Park Bucktown Mutual Aid works with other mutual aid networks on the Northwest Side to facilitate weekly food deliveries to families in need. The network also collects and distributes baby formula, diapers and other supplies. You can read our story on how to support the effort through the winter here.
Block Club Chicago's coronavirus coverage is free for all readers. Block Club is an independent, 501(c)(3), journalist-run newsroom.
Subscribe to Block Club Chicago. Every dime we make funds reporting from Chicago's neighborhoods.
Already subscribe? Click here to support Block Club with a tax-deductible donation.