This story first appeared on Dave Hoekstra's Website.
WICKER PARK — In a city known for unique taverns, Phyllis' Musical Inn, 1800 W. Division, is the full dance card.
Phyllis and Clem Jaskot Sr. opened their Chicago bar in 1954. The club has since taken on at least three historic personalities: the cornerstone of a 1950s polka music strip known as "Polish Broadway," a minimalist country-rock club that in the 1980s featured live sets from Souled American, Green and many others, and now, the last interesting drinking establishment on gentrified Division Street.
Beloved matriarch Phyllis Jaskot died on Nov. 20 of complications from a fall. She was 93 years old.
In the 1940s and 50s, Division between Ashland and Western had 52 taverns on the strip. Polka musicians and fans bounced between clubs shows like pinballs. This is where you saw a man really dance with his wife.
Phyllis was a coal miner's daughter from Wilkes-Barre, Pa. who came to Chicago on a bus with her suitcase and accordion. Clem Sr. was from Chippewa Falls, Wis. who came to Chicago looking for work as a roofer. They met at the future Phyllis'. Clem Sr. died in December 1997.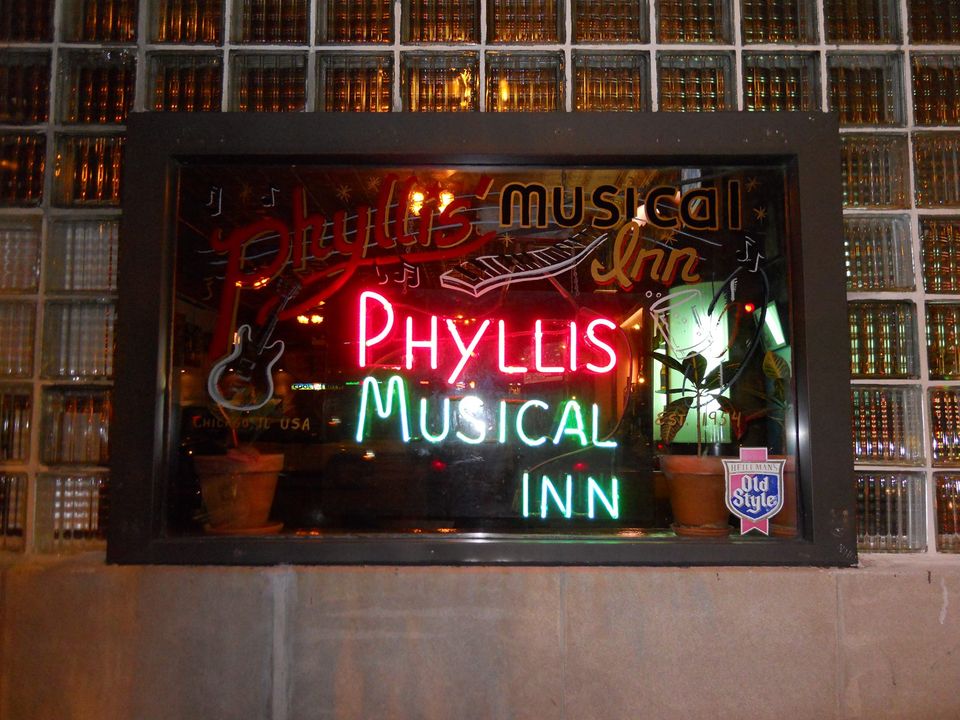 "We opened the club in 1954, but I played accordion in here in 1945," Phyllis told me in a 1996 conversation at their club. The superb keyboards/shot glass/top hat wallpaper that Phyllis picked out in 1955 still adorns the east wall. A picture of Pope John Paul II is screwed into the wall near the southern end of the mahogany bar. (Someone stole the original.)
"We'd play polkas and waltzes and when we got through, everyone would go next door and dance," she remembered. "Musicians got paid $2 an hour. People came from all over: Buffalo, N.Y., Michigan. Gene Autry strummed on this street. I'm telling you, it was like State and Madison on a weekend night! We had streetcars!" In the early 1950s, writer Nelson Algren lived above the since-razed Louis Miller & Son hardware store, 1815 W. Division. It's a safe bet he had a drink at Phyllis's if he wasn't drinking up the way at the Rainbo Club.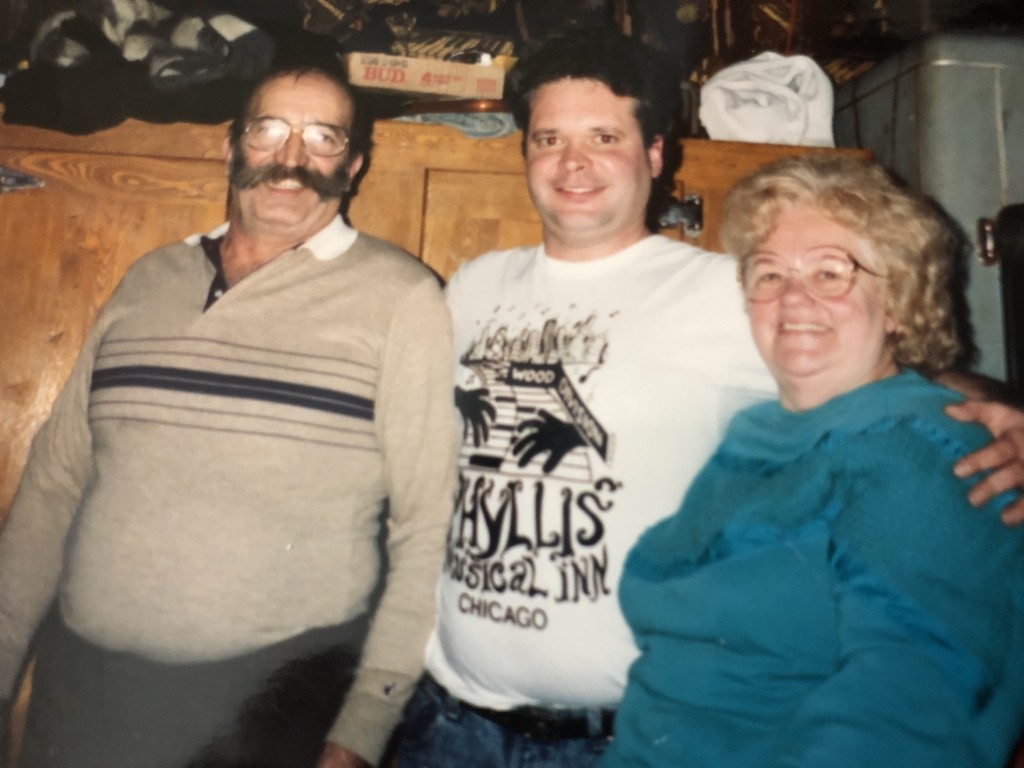 Just like the late great Busy Bee Polish diner a few blocks north in Wicker Park, Phyllis' Musical Inn held firm after the 1968 West Side riots following the assassination of Dr. Martin Luther King. A police line was even established in front of Phyllis's because of the proximity of the nearby Wood Street District station. Clem, Sr. put bars on the windows and the Jaskots did not head to the suburbs. "I guess we were hardheaded about staying," Phyllis said. "This was our type of life. We enjoyed being here."
Phyllis was the real deal, she was a pioneering entrepreneur, she had a sly sense of humor and she treated her customers as if they were all her children. Clem Sr. and Phyllis stopped presenting live polka in 1976, although Phyllis would bring out her accordion for the club's annual Fourth of  July shindig. Phyllis also owned and operated the Hidden Point Tap in Lake Villa where she played the accordion. As that wound down in 1983, Clem Jr. left his job at the stock exchange to operate the Musical Inn. Under his heartfelt eye, the club shifted into more contemporary music, art shows and poetry slams. The first new live show was a Sept. 8, 1984, set with Buddy Guy and Junior Wells.  Not a bad start.
Scenes from the 1987 Michael J. Fox-Joan Jett film "Light of Day" were shot at Phyllis' Musical Inn. Also, in 1987 the punk-metal band Slammin'  Watusis were signed to CBS/Epic Records in the club after Jay O'Rourke of the Insiders brought an Epic rep to their gig. The alt-rock band Veruca Salt played its first-ever gig in the room that began its life in 1908 as a grocery store. Phyllis' was one of the earliest welcoming places for Claudio "The Tamale Guy" Velez.
I'll always associate Phyllis's with its 1980s swampy, low-fi sound that seemed to blossom out of the old dance floor like country marigolds. Besides Souled American, Shrimp Boat, Falstaff, Tribe, Stump the Host (later Dolly Varden) and my brother's Bucket No. 6 found a loyal, gritty audience in what was still a working-class neighborhood. The walls are filled with sweat.
I asked Clem to explain the vibe when he appeared on my WGN-AM radio show in August 2015. "The nicest thing people have said is that they've come to see bands over the years and how they appreciate we haven't changed anything," Clem said. "We still have tin ceilings. The beautiful wallpaper." And the neighborly love.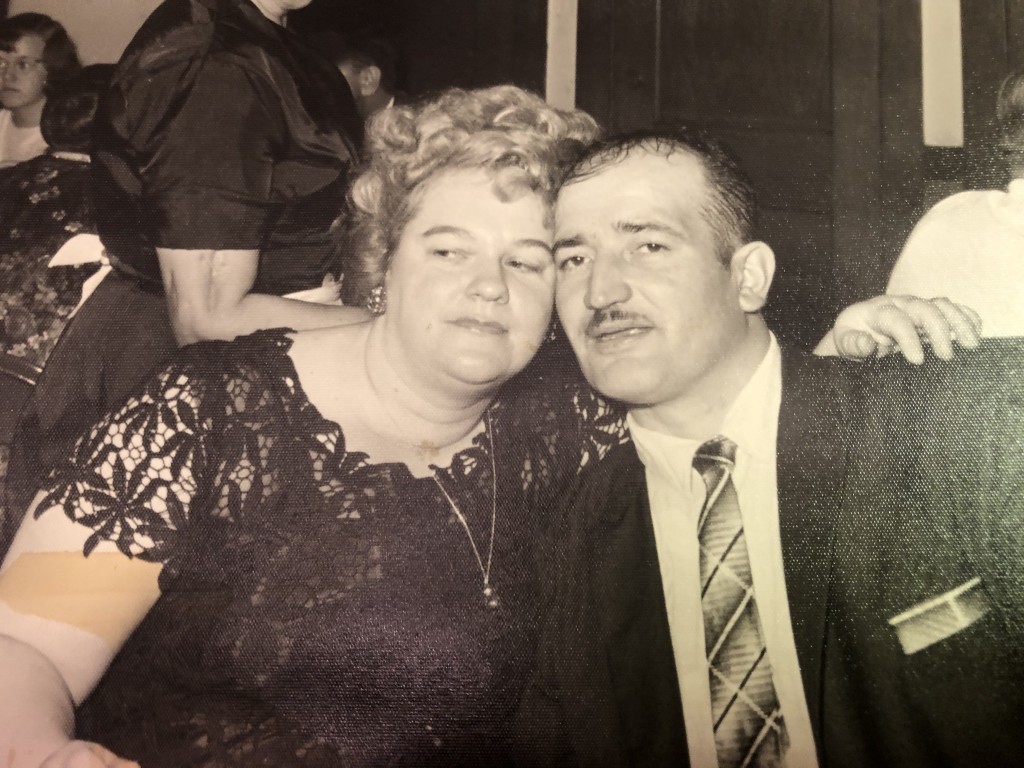 Phyllis Kelczewski married Clem Jaskot Sr. in 1956. Phyllis and Clem Sr. were sitting together one weekday afternoon when I asked them how they met. Phyllis started laughing. "He was coming from across the street," she said as she looked towards her bar's glass block window and then at her husband. "He slipped and kind of slid in here. (Clem Sr. was not laughing.) I'm sorry, maybe it's not funny. Anyway, he did a good job of slip-sliding, because he's still here. We bought the bar because we wanted to be in business for ourselves."
Their Musical Inn did well on Polish Broadway, although the Jaskots admitted it wasn't as big a draw as the Lucky Stop across the street. That was the home base of "Polka King" Lil' Wally Jagiello, sort of the Chance the Rapper of polka. The Lucky Stop, 1805 W. Division morphed into the since-closed Bob San sushi bar.
Besides Clem Jr. who now runs the club with his wife Ilene, the Jaskots raised daughters Susan, Maria, and Charlotte. Phyllis is also survived by grandchildren, great-grandchildren, nieces, and generations of good times.
In 2014 Ilene reflected on her husband's hard work in keeping the club alive. "He's just one guy trying to make people happy," she said. Such is the singular aspiration of a good community. The family-operated tavern has been an emotional and aesthetic success because when you are at Phyllis' Musical Inn, you know you are in Chicago. You know you are at home.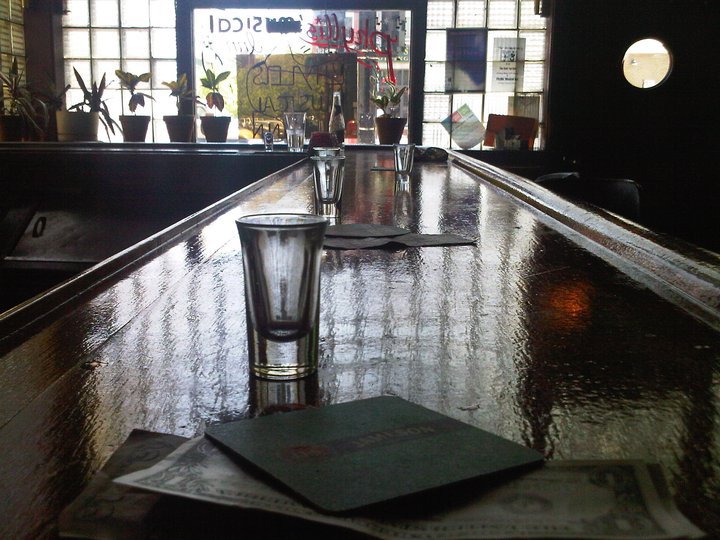 Dave Hoekstra is a Chicago author-producer. He was a columnist-critic at the Chicago Sun-Times from 1985 through 2014, where he won a 2013 Studs Terkel Community Media Award.
His new documentary, "The Center of Nowhere (The Spirit and Sounds of Springfield, Missouri)," featuring musical legends Merle Haggard, Dan Penn, Brenda Lee and others, is a history and celebration of "America's most overlooked music scene." Weaving the tale of how the rogue city on Route 66 shaped a compelling sound, influencing country, folk, gospel, rock, and roots music globally, the film is now available in the US, Canada, and UK on Amazon.com, and is also available OnDemand on Vimeo and cable networks Comcast, Charter/Spectrum, and Cox. Presented by KDMG and Social Construct.