NEAR WEST SIDE — It's been a bad year for most people, but nowhere is the extent of 2020 trauma more apparent than at the Cook County Medical Examiner's office.
The county morgue has processed a record 12,747 death investigations through Monday — the most the office has ever handled, and there are still six weeks left in the year.
"Even without COVID, this was a rough year. We would already be well over last year's totals," spokeswoman Natalia Derevyanny said.
With an increase in homicides and a record number of opioid deaths, 2020 would have been a taxing year even without the thousands of people who have died from COVID-19. The office has seen more than double the number of deaths as in 2019, when the office handled 6,274 cases.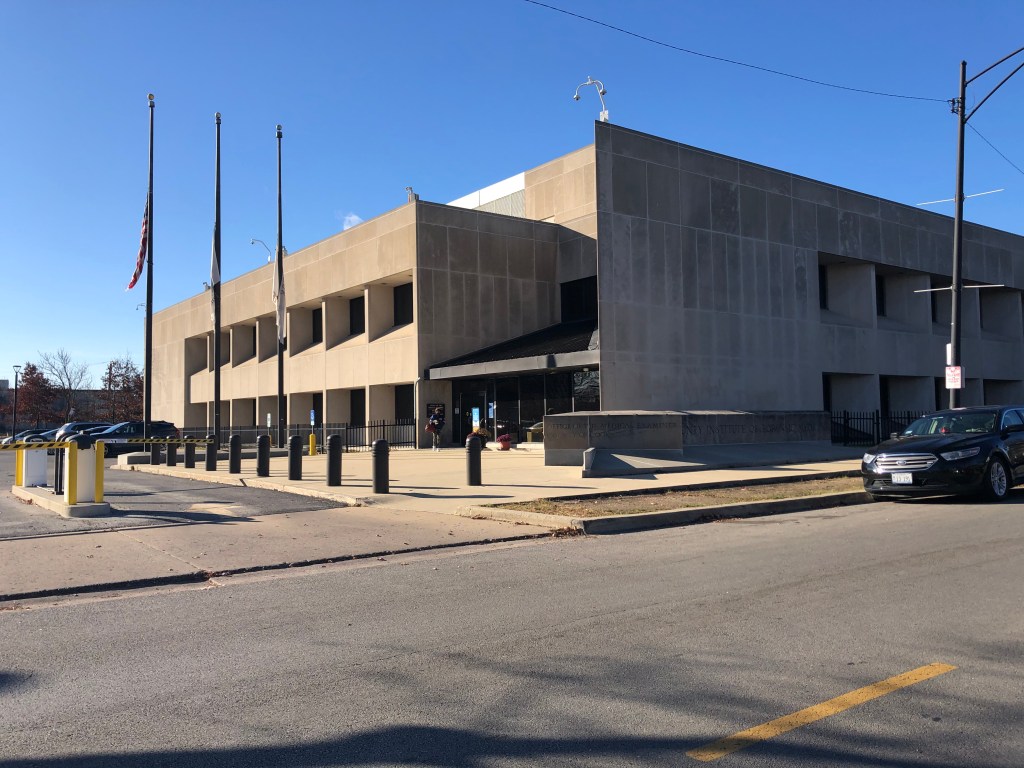 Since the Medical Examiner's Office was established in 1976, it has only exceeded 10,000 annual cases three times, all in the late 1970s. The highest number of death investigations was seen in 1977, when the office reviewed 10,654 deaths.
While there have been 5,900 coronavirus deaths in Cook County, the increase in cases handled by the Medical Examiner's Office has also been due to an increase in homicides — 860 so far compared to 675 last year.
Opioid overdose deaths have been another major issue, accounting for a record 2,000 cases. The office handled 1,272 opioid-related deaths in 2019, Derevyanny said. Increased drug toxicity is the likely reason for the spike in opioid deaths, Chief Medical Examiner Ponni Arunkumar said in a news release.
Racial disparities in health care are also stark at the Medical Examiner's Office: Nearly 43 percent of all investigations handled this year were the deaths of Black people.
About 33 percent of those who succumb to coronavirus are Black and more members of the Black community died by suicide in Cook County this year than in all of 2019.
Black people make up 24.8 percent of the county's population, according to census figures.
RELATED: In Chicago, A Steep Rise In Suicide Among Black People (The Trace)
About half of those who died of an opioid overdose are Black. Three quarters of homicides in Cook County are committed against Black people. When Latino deaths are factored in, almost 94 percent of homicide victims in Cook County were people of color.
The Medical Examiner's Office, located in Chicago's Medical District at 2121 W. Harrison St., has room for 285 bodies. It's currently storing 207, a number that's become the new normal during the pandemic.
"Before COVID, we would pay attention when we hit 180 or 190 to make sure we'd have room in case there was a mass casualty event. But 207 right now is about what we've averaged lately," Derevyanny said.
She said that because of the recent surge in COVID-19 cases, the office is preparing for yet another increase. In the spring, several of the 100 staff members were forced to work 16-hour shifts seven days a week to keep up. They got through that, but Derevyanny said overtime may be in the cards yet again, noting the uniqueness of the investigator jobs.
"It's not exactly something you can bring on temp workers for because it's such specialized jobs. It's not like just anyone can fill those shoes," Derevyanny said. 
All indications are that the numbers of the dead will continue to rise.
On Monday, Gov. JB Pritzker said that the average total of patients in hospitals has increased to 5,200 per day — a 70 percent increase in just two weeks — and the state is averaging 81 COVID-19 deaths per day.
As of Tuesday, at least 10,875 people have died from the virus in Illinois, and public health said daily deaths could soon match the spring wave — or even go four or five times past it. 
To ensure the Medical Examiner's Office does not run out of space to store bodies, a refrigerated truck is on site. The office also has contracts with about a dozen hospital morgues and a cold-storage warehouse, which is storing two dozen bodies.
Derevyanny hopes people understand that by wearing masks, keeping a safe distance and washing their hands they — and people they love — may be able to stay out of the morgue this year.
"By the time we see these patients there literally is no hope for them," Derevyanny said. "Our pathologists are these patients' last doctors, and when they see them all they can do is determine their cause of death. They can't save their lives. They can't give them more time."
Block Club Chicago's coronavirus coverage is free for all readers. Block Club is an independent, 501(c)(3), journalist-run newsroom.
Subscribe to Block Club Chicago. Every dime we make funds reporting from Chicago's neighborhoods.
Already subscribe? Click here to support Block Club with a tax-deductible donation.