CHATHAM — Doncell Richard hasn't been able to sleep since a shooting wounded three teens visiting his dance studio Sunday.
The 30-year-old owner of Astronautflee Dance Studio, 211 E. 79th St., plays the events of the night in his head over and over, wondering why his studio was targeted.
Now, Richard is looking to move his studio away from 79th Street. Fellow dance teacher Barbie Jones launched a GoFundMe on Richard's behalf to aid in his relocation efforts.
Richard was hosting his weekly dance battle — a Sunday night tradition that is part celebration, part fundraiser for students unable to pay dues — when someone fired shots outside the studio, sending dozens of kids scrambling for safety.
A 14-year-old girl was shot in her shoulder, an 18-year-old man was shot in his torso and a 19-year-old man was shot multiple times in his abdomen. All three were regulars at the studio, and they came out that night to support friends and relatives who are part of Richard's dance troupe.
Police are investigating, and no one has been arrested.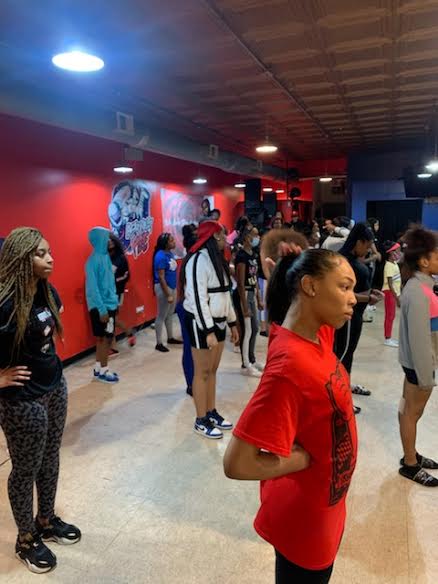 "When we heard the shots, all the kids started running towards the back door. My brother and I went outside to try to see who was out there, but by the time we got out there, they were gone," said Richard, who has taught hip hop, footwork and ballet at Astronautflee since opening the studio in 2018.
Richard has checked in on the three teens — and his dancers — every day since. Those who were wounded are recovering at the University of Chicago Medical Center.
While Richard knows what happened was beyond his control, he can't stop asking himself what he could've done differently.
"The kids come there because it's a safe haven. A lot of them don't have anywhere else to go. Before the pandemic, we'd have over a hundred kids from the neighborhood in the studio every Sunday, but we can only have a certain amount of them there now because of the restrictions," said Richard, who grew up in Cabrini-Green. "I'm supposed to keep them safe."
It's those concerns that have prompted Richard to consider moving the studio.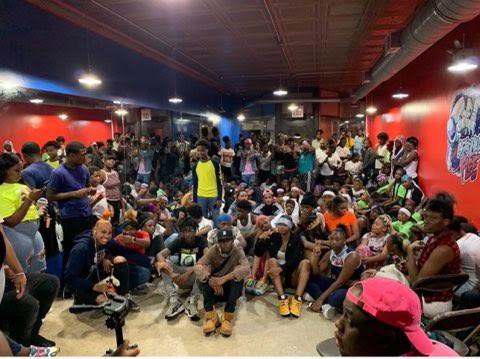 "For me to see those kids traumatized, and see those kids get shot … who would do that? Everyone knows that this is where all the kids are. For someone to come here and do that … it's crazy," Richard said.
The fundraiser to help Richard move the studio has raised $532. People can donate to it online.
Jones, the fundraiser organize and a dance teacher who lost her studio in a fire earlier this year, has worked with Richard for years, collaborating on dance events across the city.
"He's a good dude, and he's committed to these kids. Seeing that happen broke my heart," Jones said. "Nobody deserves that."
Do stories like this matter to you? Subscribe to Block Club Chicago.  Every dime we make funds reporting from Chicago's neighborhoods.
Already subscribe? Click here to support Block Club with a tax-deductible donation.