HYDE PARK — Four decades of Chicago's contributions to classical music history, painstakingly recorded and archived by a Hyde Park husband and wife, will be preserved and catalogued by the Library of Congress.
The Richard and Judith Mintel Archive of Recordings contains nearly 350 hours of classical music recorded from 1974-2014, of which samples are available online.
The full digital archive contains nearly 250 gigabytes of data, while the physical archive consists of about 275 CDs. The collection arrived Nov. 6 at the National Audio-Visual Conservation Center in Culpeper, Virginia, and it will be processed and preserved in coming months.
A copy of the archive was donated to Northwestern University in fall 2017, where CDs featuring the recordings can be listened to on-site or checked out at the Beinen School of Music Library. Another copy was made and donated to Chicago's fine arts radio station WFMT in September 2019.
Judith Mintel pitched her collection to archivists and engineers with the Library of Congress at a 2018 conference. A lawyer and organizer with the Hyde Park Refugee Project, Mintel has served as chief archivist and publicist for the collection.
The Library of Congress showed interest, so Judith spent months preparing to submit the archive, she said. By this March, she had the collection prepared to ship to Virginia. Then the coronavirus pandemic hit, and the library temporarily stopped taking in collections.
When the library started accepting submissions again, the parties had to work quickly. A continuing resolution, which funds the federal government through an ongoing budget impasse, expires Dec. 11.
Despite the bumps in the road, the parties worked out the submission with weeks to spare.
The national library is "top of the line," Judith Mintel said. "They're the best at , they have the most resources," and she's excited to see Richard's passion project accepted to such a prestigious institution.
"My husband just loved to make recordings," she said. "He would be very happy to know that's where they're ending up."
Richard Mintel's 'Remarkable Ear'
Richard Mintel learned audio engineering at Quincy Senior High School, from which he graduated in 1956. He made his first recordings with reel-to-reel tapes.
Mintel earned his bachelor's and doctorate degrees from the University of Chicago in the early '60s. During this time, he studied organ under Rockefeller Chapel organist Edward Mondello.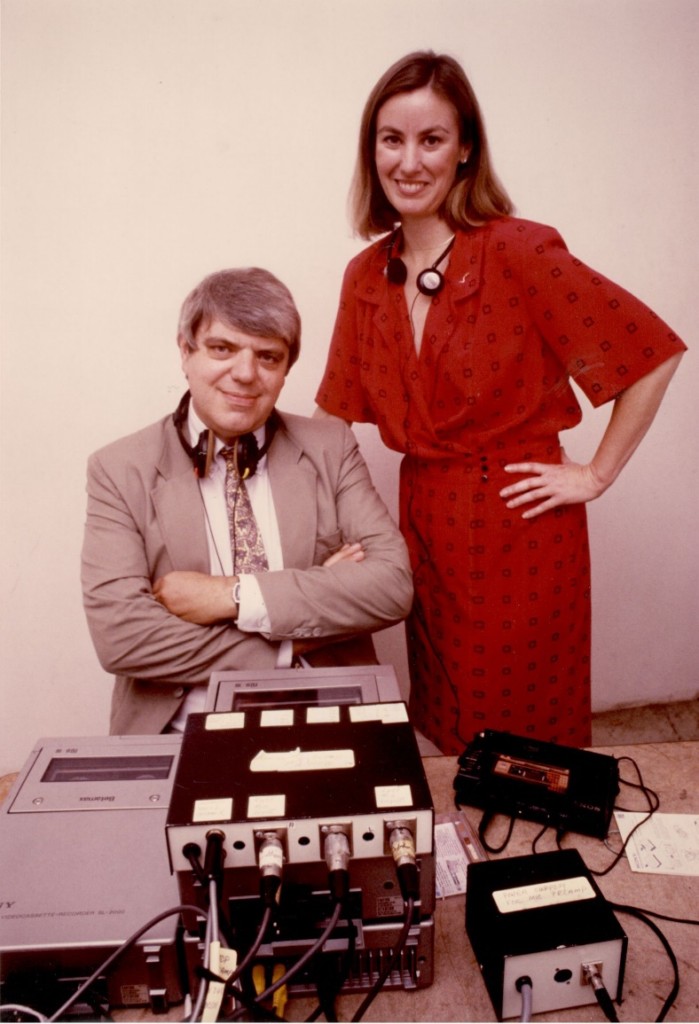 He and Judith met conductor and fellow organist Thomas Wikman at a mock "wake" in Hyde Park after Richard Nixon was elected president in 1968.
Shortly afterward, Mintel began recording Wikman's organ recitals, then continued when Wikman founded the Music of the Baroque chorus and orchestra in 1972.
Mintel would go on to record the ensemble's every concert until 2001, when Wikman left the group.
As Mintel recorded classical music into the 21st century, he adapted to digital audiotapes and hard disk recorders, maintaining the same high quality throughout.
"My husband worked so hard to get it just right," Judith Mintel said. "I don't think there are very many choral or classical music recordings that can match that quality."
Mintel died in December 2014 at 76. His final recording was at the Church of the Ascension in Gold Coast, where Wikman served as choirmaster for decades.
"That's a really rich background for a recording engineer," said Matthew Barton, the library's curator of recorded sound. "At every stage, [the Mintels] learned the new technology and brought to it the best of what you could do with the old technology."
Beyond its contributions to the history of classical music, the Mintel Archive is "a very interesting survey of the technological evolution of sound recording," said Declan McGovern, Music of the Baroque's executive director.
Mintel deeply understood the art of microphone placement, allowing him to capture not only the performances but the ambience of the venues where they were held, McGovern said.
For all his talents and recognition, Mintel was never a professional audio engineer. A biochemistry expert, he taught at the University of Chicago, Johns Hopkins University and the University of Virginia, and he served as an assistant dean at the University of Illinois Urbana-Champaign's medical school.
But "recording was his love, and he was totally respected by the top people in the industry," Wikman said.
"Wherever Dick went and people heard his tapes, he was in like Flynn with those people. He had a remarkable ear."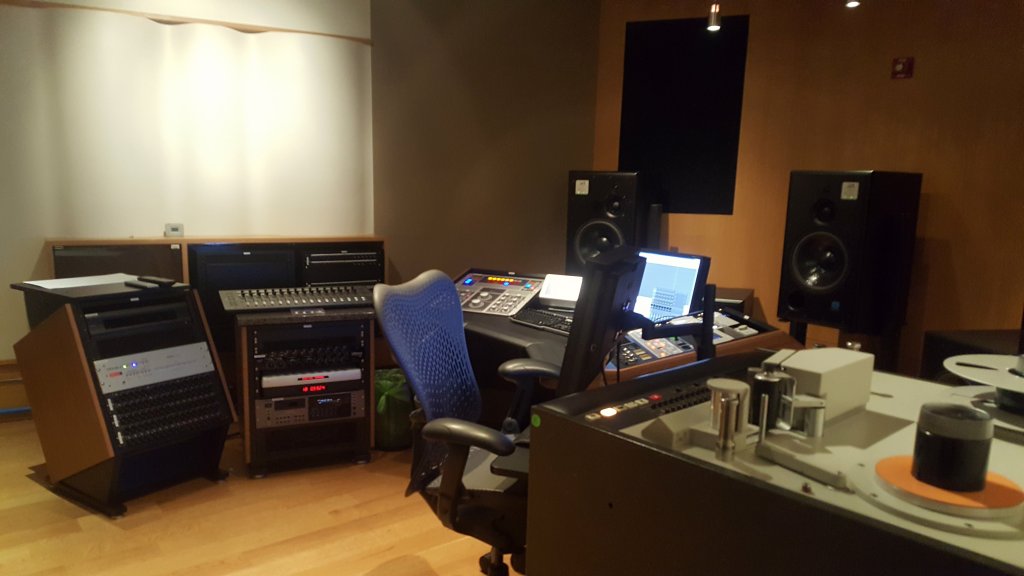 Music Of The Baroque: Chicago's — And Hyde Park's — Own
Music of the Baroque concerts are part of eight of the nine collections in the Mintel Archive.
Three of the collections capture a series of 13-week radio broadcasts on WFMT. Partner stations worldwide annually broadcast these performances of Monteverdi's "Vespers of the Blessed Virgin," Bach's Passions, Handel's oratorios and more, recorded from 1987 to 1989.
Five other collections document the rest of the Wikman-led Music of the Baroque performances from 1974 to 2001.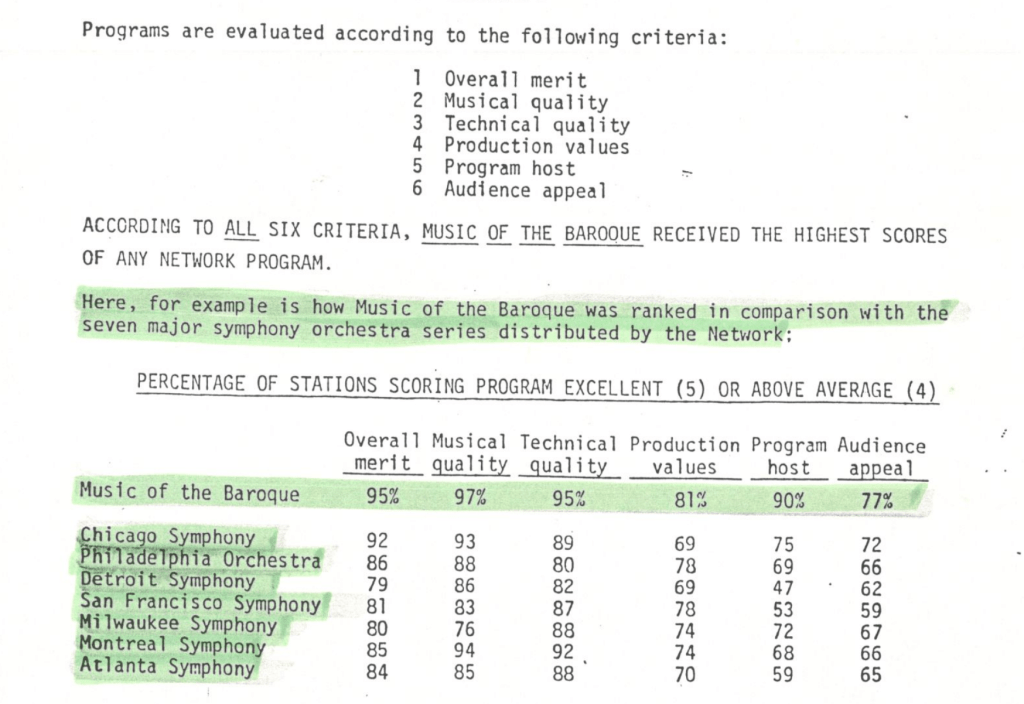 The Music of the Baroque recordings share space in the archive with a collection of recordings of the Grand Teton Music Festival Orchestra, as well as other classical music performances, organ recitals and worship services.
The Baroque ensemble held its earliest concerts at the Church of St. Paul & the Redeemer at 50th Street and Dorchester Avenue, said Wikman, its founder and a Hyde Park resident of 50 years.
When the group began to attract crowds larger than that church could handle, the United Church of Hyde Park at 53rd Street and Blackstone Avenue became its de facto home base for rehearsals and concerts.
"We were able to rent that building for all our rehearsals, and we're talking a lot of rehearsals — 100 or 200 times a year," Wikman said. "It was a very good arrangement."
Performing in Hyde Park was "always so very special, because that's where the group started," said Charles Rhodes, an early Music of the Baroque devotee and former soloist.
Rhodes heard about the ensemble the year of its founding through friends who performed in it. After a brief stint in New York for grad school, he returned to Chicago and "immediately auditioned" for Wikman, earning a spot in the chorus from 1975 to 1984.
Rhodes would usually leave the room when his own solos were played back at post-concert parties. But for the portions he listened to, he always appreciated the "spectacular recording quality" of Mintel's work.
In the moment, it never crossed Rhodes' mind the recordings would be preserved for posterity in the national library.
"Now, in retrospect — by God, it's perfect," he said. The Library of Congress is "a perfect repository for a cultural institution, founded in Chicago by local people and run by local people, that rose to a level of performance that is unrivaled, in my opinion."
The Mintel Archive and its Chicago-focused recordings are an asset to the Library of Congress, where the classical music scenes of New York and Los Angeles are "certainly better represented in our collection," curator Barton said.
The archive also documents a time long past for Midwestern classical musicians, Wikman said. Local singers have fewer opportunities to study and perform Baroque music than they did during Mintel's run as sound engineer, he said.
Among Wikman's students and performers was the tenor Richard Versalle. Both were natives of Muskegon, Michigan; Versalle performed with his hometown Cosmopolitan Male Singers prior to joining Music of the Baroque.
Versalle and soprano Linda Mabbs, a "virtuosic" Northwestern University graduate who also performed with the Chicago and London symphony orchestras, were two noteworthy soloists in Music of the Baroque.
The duo and other Chicago-based musicians allowed the group to perform large-scale Handel oratorios, rarely performed elsewhere because they required such "great voices and great technique" with runtimes approaching four hours, Wikman said.
Nowadays, young classical musicians are better off studying and performing in Europe, Wikman said. But during his heyday, "an amazing time" that saw an explosion of appreciation for Baroque, Renaissance and Medieval music, "Chicago was a wonderful place to be."
"I tried to stay local," Wikman said. "That was one of the ways I built a great chorus."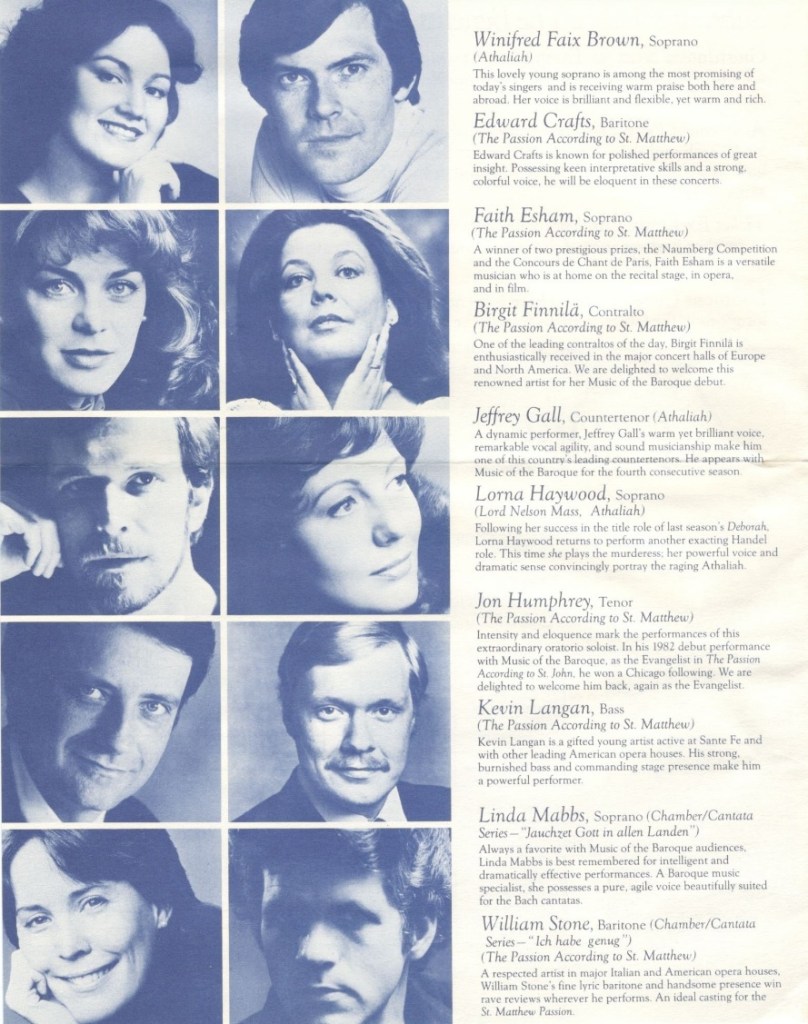 Today, Music of the Baroque is in its 50th season, now under conductor Jane Glover and Executive Director McGovern. The ensemble has Chris Willis serving in the role of sound engineer, as Mintel did for decades.
McGovern is "delighted" a huge chunk of the organization's history will be preserved next to "so many iconic and significant music collections" in the Library of Congress. Recordings preserve "the excellence of the live concert stage" for all to hear, he said.
With that in mind, Music of the Baroque continues to record its every performance — in the "wonderful tradition that Richard and Judith set up through their enthusiasm and expertise," McGovern said.
"You put so much heart, soul and sweat into the rehearsals to create perfect performances," he said. "It then has an afterlife."
Subscribe to Block Club Chicago. Every dime we make funds reporting from Chicago's neighborhoods.
Already subscribe? Click here to support Block Club with a tax-deductible donation.