GARFIELD PARK — It was daunting for Janaya the first time she stepped onto a skateboard.
Janaya had hardly ever seen anybody skating around her neighborhood on the West Side. But when she learned the Martin Luther King Jr. Boys & Girls Club she goes to after school was starting a skateboarding program, she decided to give it a shot.
"I just wanted to try it to see how it would feel," she said. "I've seen people do it in movies and stuff like that. But I've never actually thought that I was gonna learn how to skateboard."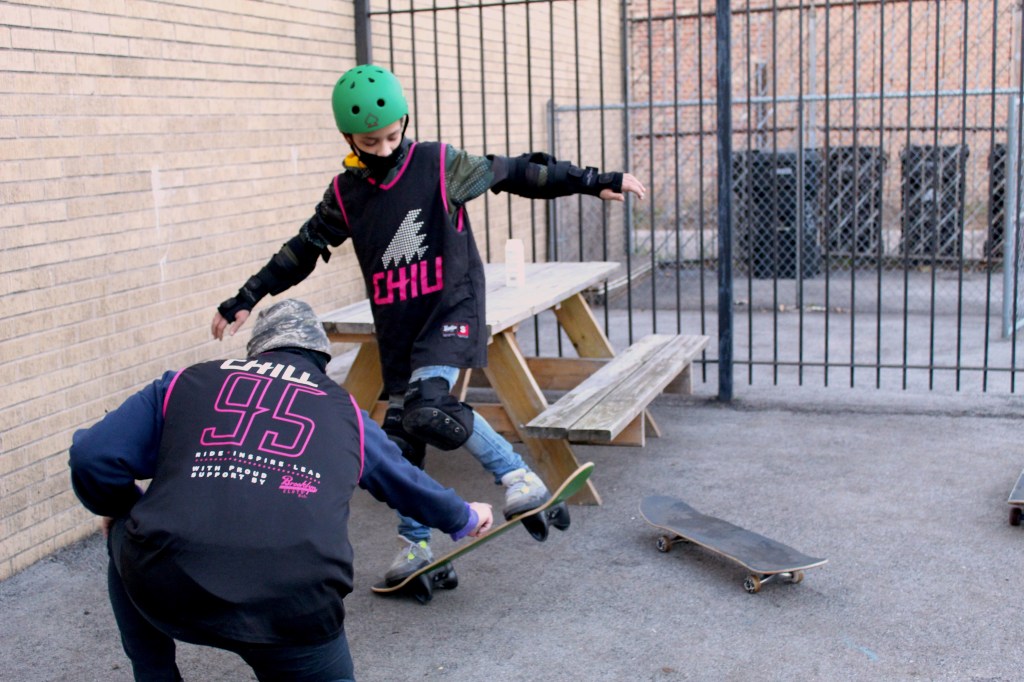 The skateboarding program was launched at the MLK club, 2944 W. Washington Blvd., in partnership with Virgil Abloh, artistic director of Louis Vuitton and CEO of the Off-White fashion house. Abloh is an alumnus of the Boys & Girls Club who earlier this year helped redesign the MLK club's basketball court.
The children at the MLK club have a great interest in sports, said club director Anita Douglas. But since the kids hardly ever see people on the West Side doing certain activities, like skateboarding, most of them never think it's something they too could learn.
"The only sport that I ever see people do around here is really basketball," Janaya said. "People probably don't think of [skateboarding] as an everyday activity until they try it."
A focus for the MLK Boys & Girls Club is providing new opportunities for young people, Douglas said, so being able to work with Abloh to create a skating program aligned perfectly with their goals.
"It was for our young people to get exposed to stuff that they would not otherwise be exposed to," Douglas said.
The young people were skeptical about the program at first since most had never skated before, and only a few volunteered to join. But seeing other young people from the neighborhood enjoy themselves as they learned to skateboard created a domino effect because it gave the students a chance to see themselves in places they hadn't previously imagined, Douglas said.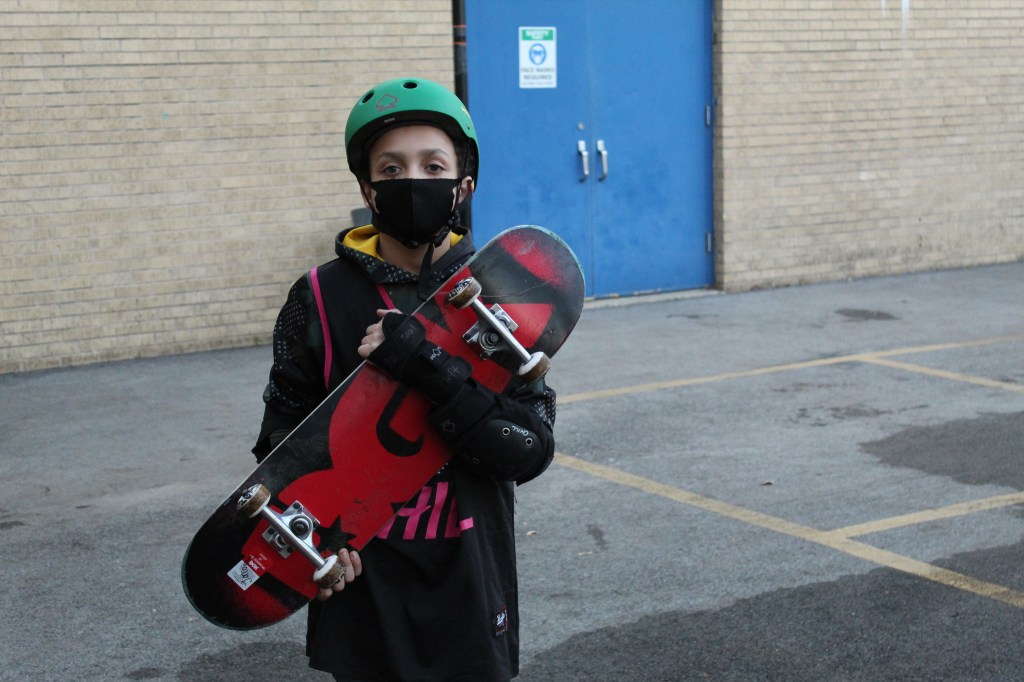 "Whether it's yoga, skateboarding, even cycling — things that maybe some folks might take for granted, our young people need to be exposed to seeing people who look like them," Douglas said. "It is very important for us in our culture to see people who look like us do different things that we couldn't even imagine."
Twenty-five sets of custom skateboards and protective gear were provided to the MLK club by Abloh and skate brand DGK for the kids to use. The club is also developing a rental system so kids can borrow the skateboards, helmets and pads to practice on the weekends.
"This way, they won't lose that skill," Douglas said.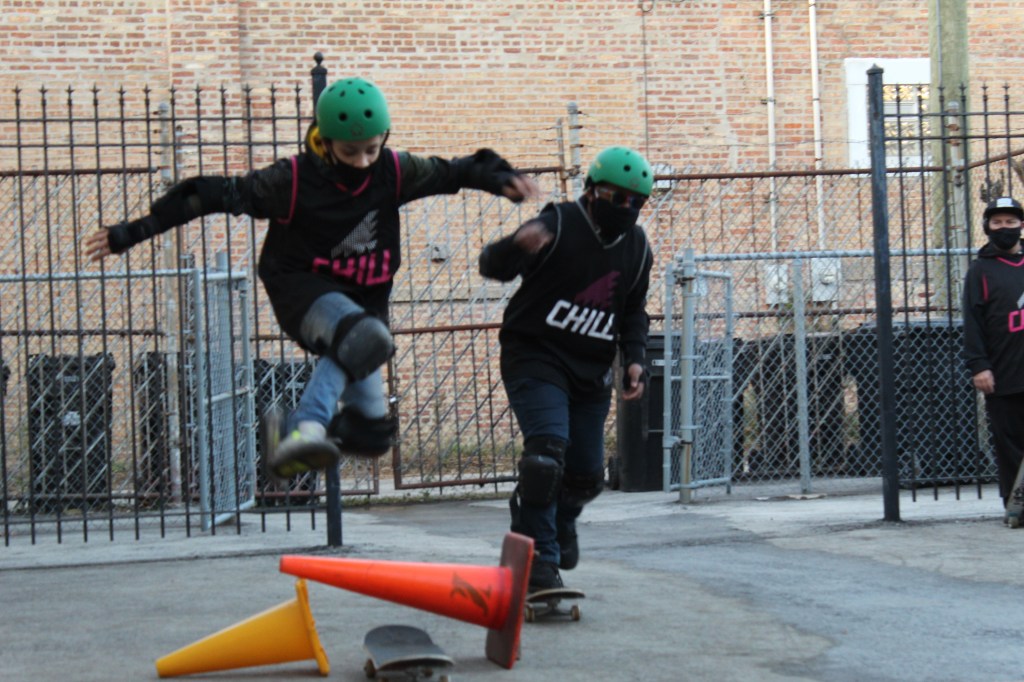 The club partnered with the Chill Foundation to provide socially distanced outdoor safety and skateboarding lessons to small groups of young people.
But learning to skateboard isn't just about improving balance and doing tricks. Kids in the program said skateboarding was a good way to exercise their confidence and to learn to get back up when they fall down. Nurturing those values is core to the Chill Foundation's teaching practice, which also aligned with the MLK club's mission, said Spencer Cotton, a Chill Foundation instructor.
"It takes a lot of courage … especially if you've never been on a skateboard before. And also persistence, getting back up from those falls … and then being proud of yourself for being able to accomplish that," Cotton said.
Pascal Sabino is a Report for America corps member covering Austin, North Lawndale and Garfield Park for Block Club Chicago.
Subscribe to Block Club Chicago. Every dime we make funds reporting from Chicago's neighborhoods.
Already subscribe? Click here to support Block Club with a tax-deductible donation.